Costa Rica truly has unique architectural beauty. When you visit the country, you'll discover a range of beautiful landmarks in the capital city of San Jose that showcase the country's religious, cultural, and governmental heritage.
One of the most impressive things about these landmarks is their diverse architectural styles, which range from Spanish and European to neo-classical, Byzantine, and even neo-Mohammedan. You can marvel at stunning examples of neo-Gothic and ecclesiastical styles as well.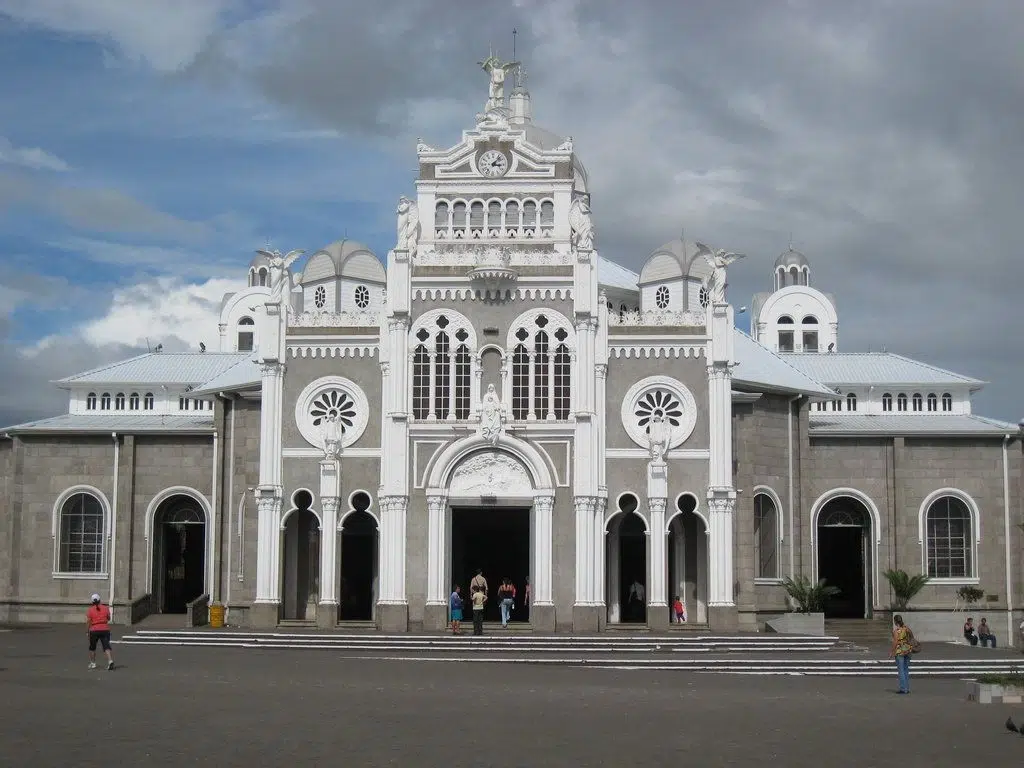 What Is Costa Rica Best Known For?
Costa Rica is best known for being a beautiful country. Its remarkable landmarks and famous historical buildings are a reflection of Costa Rican history and its multicultural background. Many photography and architecture enthusiasts take the opportunity to be amazed by each unique detail.
In addition, many tourists are drawn to the country because of its outstanding natural landscapes, natural hot springs, coffee plantations, cloud forests, and rainforests.
Also, Costa Rica's culture plays a significant part in making this Central American country a must-visit for many people. The friendly and welcoming Costa Ricans embrace visitors with the phrase "pura vida," which means "pure life." People like to experience this lifestyle firsthand.
Costa Rica is also known for its sustainable tourism practices. The country has become a leader in eco-tourism and has implemented measures to protect its natural resources and wildlife, making it a popular destination for eco-conscious travelers.
What Are the Most Popular Landmarks in Costa Rica?
Among Costa Rica's most famous landmarks are pre-Columbian landmarks, architectural highlights in San Jose, and even modern bridges and military structures.
Take a look at the different categories of the most famous landmarks in Costa Rica:
Pre-Columbian Landmarks
The pre-Columbian monuments and archaeological sites built by indigenous communities before the arrival of the Spanish are part of Costa Rica's rich cultural heritage.
Some of the most notable pre-Columbian landmarks are:
Guayabo National Monument:
Guayabo National Monument is located northwest of Turrialba in the province of Cartago. These pre-Hispanic structures, spanning 1000 BC and 1400 AD, make up 20 hectares of protected area. It is believed to have been inhabited for more than 2400 years.
Las Mercedes Archaeological Site
Located in northwest Costa Rica, it was inhabited between 800 and 1350 AD by the Chorotega people. Several structures surround a central plaza, including a ball court and the "Temple of the Lizard," whose walls are carved with lizards. Additionally, there are ceramic artifacts and petroglyphs.
Colonial-Era Churches and Buildings
Colonial-era churches and buildings are essential to Costa Rica's architectural and cultural heritage. These structures reflect the fusion of European and indigenous styles that characterized the era.
Some of the most famous are:
Orosi Church
The Church of Orosi is one of the oldest churches in the country. Spanish missionaries designed it in the 18th century. It features a whitewashed exterior, a red tiled roof, and doors adorned with ornate designs. The interior is filled with richly decorated altars and frescoes.
Ujarrás Ruins
The Ujarrá Ruins are located in Cartago Province. When you visit the area, you'll see a Spanish colonial-era church and convent surrounded by lush greenery.
Cartago's Santiago Apóstol Ruins
Located in Cartago, the Santiago Apóstol Ruins are the remains of a church built in the 16th century. In the 18th century, a volcanic eruption destroyed the church, leaving only stone walls and arches.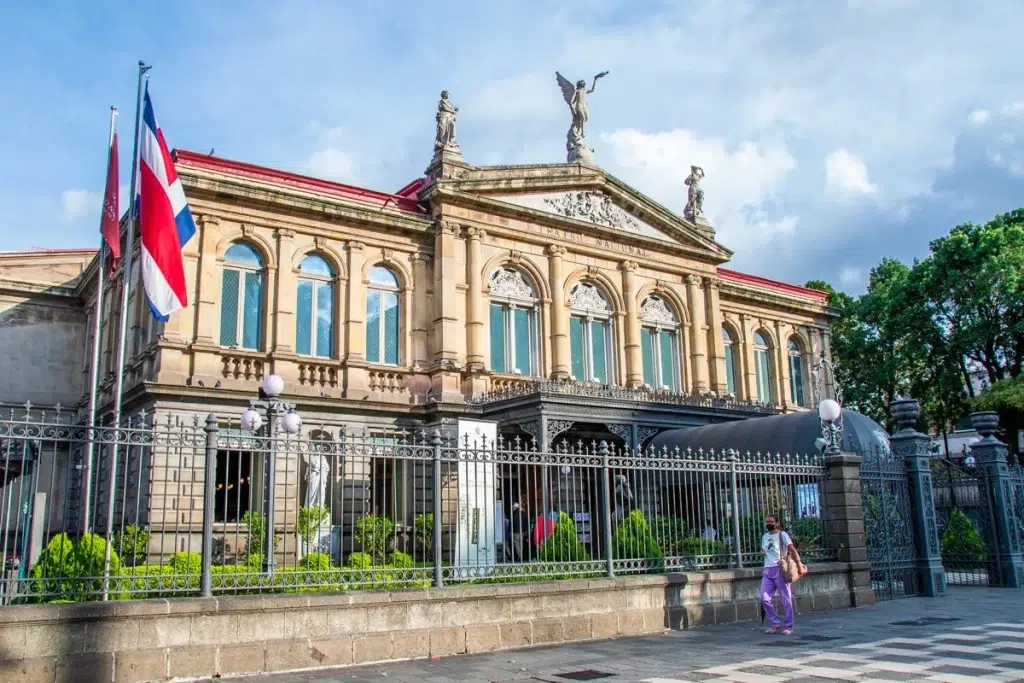 San José's Architectural Highlights
San José is known for its vibrant culture and rich history, which are reflected in its many architectural highlights, including:
National Theatre of Costa Rica
Opened on October 19, 1897, the heritage of the National Theater is a drama. The impetus for its construction came from a large group of merchants and coffee growers who asked the government to build a national theater that reflected the image and pride of the country.
The Metallic Building
This marvel of architecture is mixed with the Morazan Park next to the Metallic Building, tending to bridge the contrast between nature and the beautiful creations of man.
Today, a walk through the capital will show you the significant influence of Bauhaus and Le Corbusier stylistic currents. For travelers, it's worth capturing the unique architecture of Costa Rica, which is one of the country's valuable offerings to the world.
Metropolitan Cathedral
The cathedral is one of the city's most prominent landmarks; it features a grand façade, bell towers, and stained glass windows. In the interior, ornate columns, vaulted ceilings, and a richly decorated altar add to the cathedral's appeal.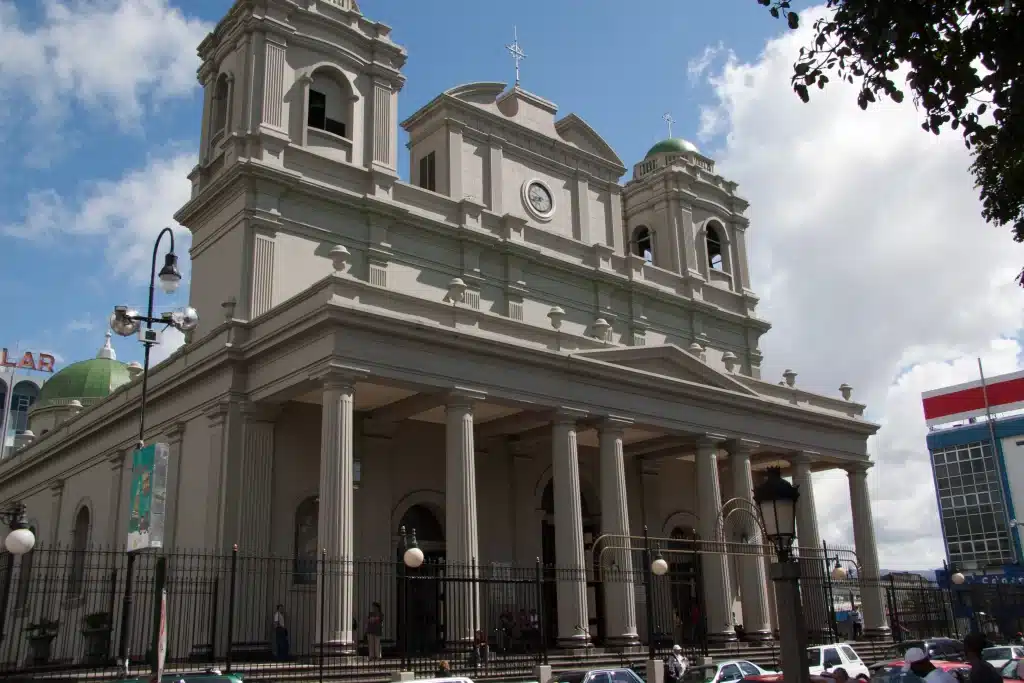 Historical Forts and Military Structures
If you plan to visit Costa Rica, you can't miss seeing its historical forts and military structures. These structures were built to defend the country from foreign invaders, including pirates and privateers.
Some of the most notable historical forts are:
Santa Rosa National Park and La Casona
Santa Rosa National Park is a protected Costa Rican area with historical sites and structures. Among the most notable is La Casona, an adobe building dating back to the mid-19th century. During the Battle of Santa Rosa in 1856, one of Costa Rica's key events, this building served as the army's headquarters.
Fortress of the Immaculate Conception
The Fortress of the Immaculate Conception, also known as Fortín de Heredia, is a historic fort in Heredia, Costa Rica. It was built in the late 18th century to protect the city from foreign invaders. The building was strategically positioned at a high point for a clear view of the area.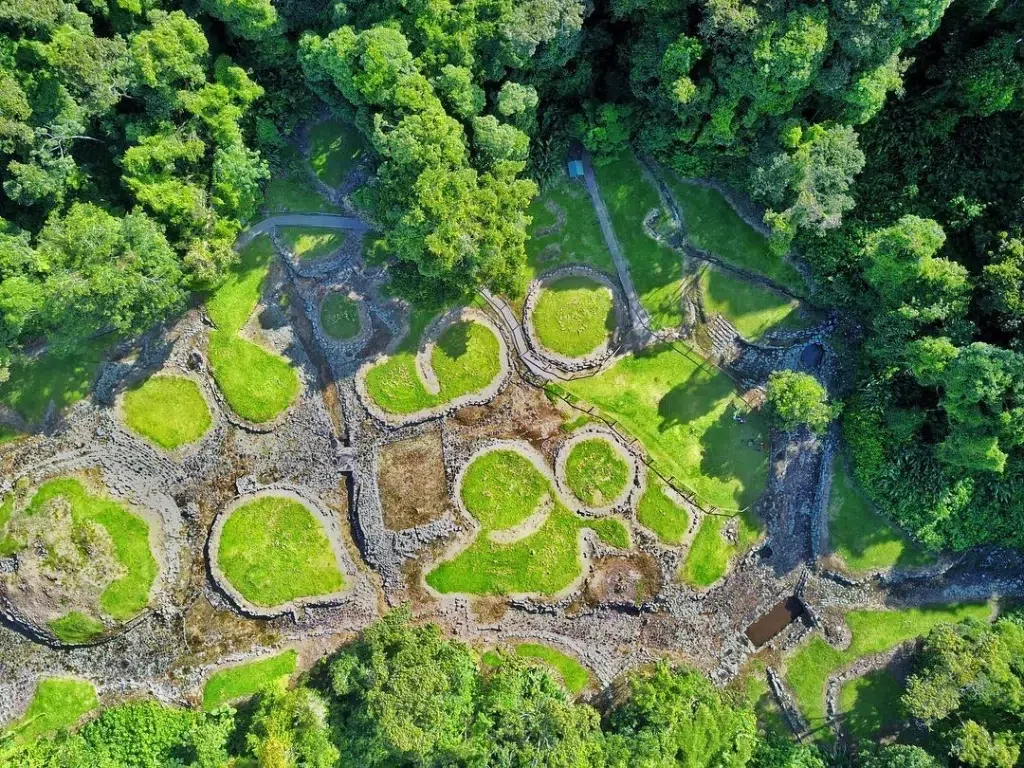 UNESCO World Heritage Sites
A UNESCO heritage site is considered significant from a cultural, historical, scientific, and other perspective. Costa Rica is full of natural history, value, and importance. So there's no wonder why UNESCO has recognized the following sites in the country:
Cocos Island National Park
Costa Rica has many national parks, including Manuel Antonio National Park, Arenal Volcano National Park, and Corcovado National Park. But only Cocos Island has been called a heritage site. It's one of the best preserved marine tropical waters, making it a crucial area for studying biological processes.
Guanacaste Conservation Area
The Area de Conservación Guanacaste is located in the Guanacaste province, whose name means "Provincia de Guanacaste" in Spanish.
It consists of important natural habitats for the conservation of biological diversity, including the best dry forest habitats from Central America to northern Mexico, as well as key habitats for endangered species of plants and animals.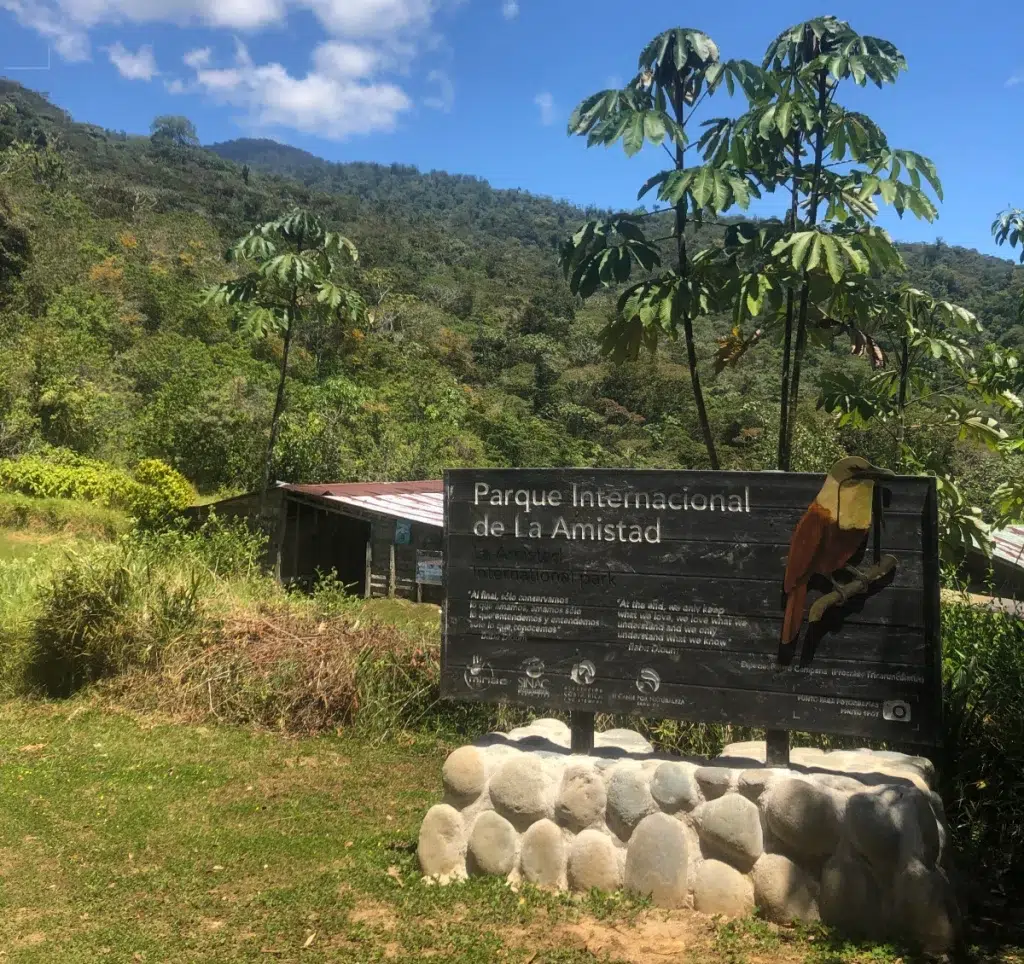 Architecturally Unique Bridges
Costa Rica has several architecturally unique bridges worth visiting for their beauty and design.
Here are the two most popular:
Puente de la Amistad (Bridge of Friendship)
On National Route 18, near the Tempisque River, in Guanacaste, northern Costa Rica, stands La Amistad Bridge, built by the Taiwanese government. It is known for its unique design, which features two parallel concrete arches that support a suspended roadway.
Old Railroad Bridge in Río Grande de Tárcoles
This bridge is the highest railway bridge ever built in Central America. It was originally built in 1921 as part of a railway line connecting San José and Caldera. Costa Ricans and tourists can enjoy the scenic views of the river and surrounding landscape from the bridge, which is no longer used for rail traffic.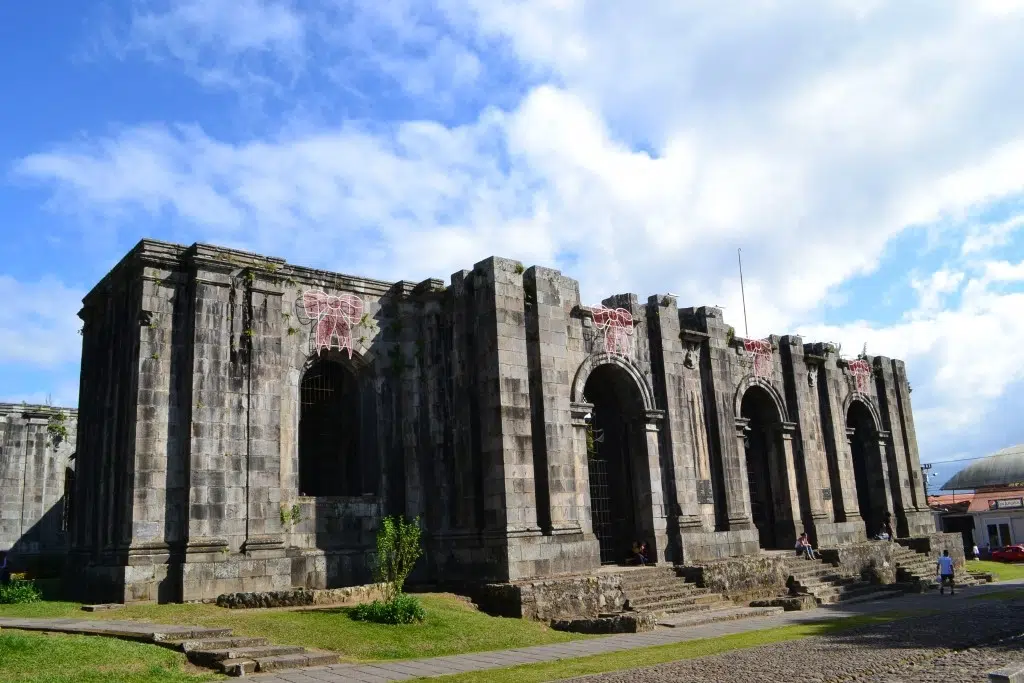 Modern Landmarks and Public Spaces
Costa Rica is not only known for its historic landmarks and natural wonders but also for its modern architecture and public spaces that reflect the contemporary country's culture and values.
Among the modern landmarks in Costa Rica are:
National Stadium
The National Stadium is a modern sports facility located in San José. The stadium was built in 2011 and has a seating capacity of over 35,000 people. Its striking design features a roof that resembles a leaf. It is considered one of Latin America's most modern and sustainable sports facilities.
Plaza de la Cultura
Plaza de la Cultura is a public square located in the heart of San José. It is considered one of the most prominent public spaces in the city. It is surrounded by several historic buildings, including the National Theater and the Pre-Columbian Gold Museum, and is known for its beautiful fountains, gardens, and sculptures.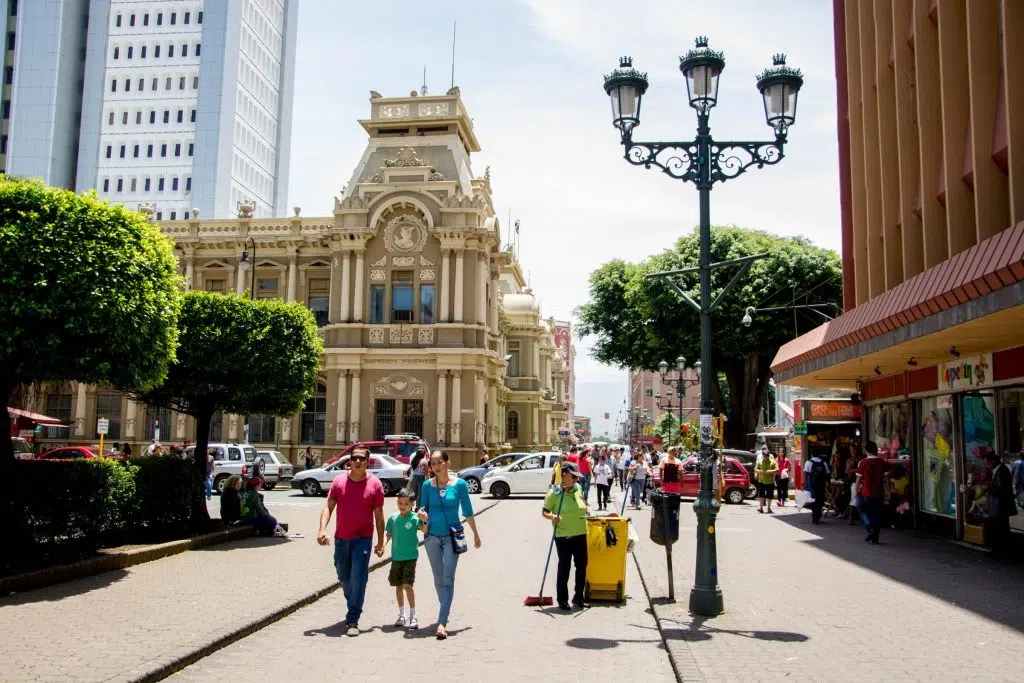 Tips for Exploring Costa Rica's Architectural Gems
Planning your visit and exploring the sites with a knowledgeable guide is essential to fully appreciating Costa Rica's rich architectural heritage. By purchasing guided tours, you will be able to gain expert knowledge and fully admire the significance and history of each location.
Also, to get the most out of your visit, follow these tips:
Plan ahead: Several Costa Rican architectural landmarks are located in historic towns or cities, which means you should plan your itinerary ahead of time.
Wear comfortable clothes: Make sure to bring comfortable shoes, sunscreen, and water, as many of these sites require walking, and the weather can be hot and humid.
Respect cultural heritage: Costa Rica's architectural landmarks are cherished cultural treasures that deserve respect and care. Make sure to follow the rules and regulations of each site, and do not touch or remove any artifacts or structures.
Take your time: Many Costa Rican architectural landmarks are centuries-old and full of intricate details and designs. Take your time to explore each site thoroughly and appreciate the architecture's beauty.
Bring a camera: There are so many breathtaking architectural landmarks in Costa Rica that you'll want to preserve your memories for years to come. Be sure to capture each moment by taking pictures using a professional camera or just your smartphone.
If you would like to explore Costa Rica's architectural gems, let our local guides take care of all the details. At Find My Costa Rica, we can make your time in our country truly memorable. Explore Costa Rica's architectural wonders with our expert guides.
Contact Find My Costa Rica today! And let us introduce you to our country's beautiful landmarks and famous historical buildings.