Just like many other countries in South and Central America, Costa Rica and its people have an immense passion for soccer, known as "fútbol" in Spanish.
Being a soccer enthusiast yourself, you will find it easy to immerse yourself in Costa Rica's soccer culture. To fully enjoy it, you must understand the basics of Costa Rican soccer history and culture. Luckily, Find My Costa Rica can provide you with all the details!
Get your cleats on, and let's dive right into the good stuff!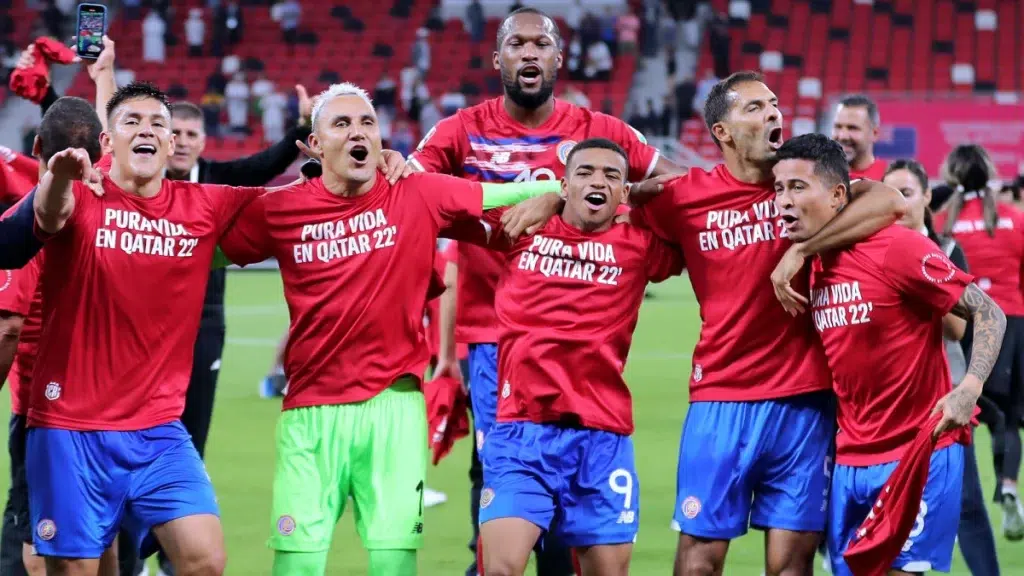 Soccer Means Passion in Costa Rica
In Costa Rica, soccer is more than just a game. It's a collective passion that unites the nation. A stunning display of dedication is evident at the Estadio Nacional in San Jose whenever La Sele, the national team, graces the field.
Why is soccer so popular in Costa Rica?
Costa Rica's football culture and tradition run deep, shaping the nation's sporting identity for nearly a century. National team play debuted in 1921, marking the beginning of an exciting history filled with memorable events.
One of Costa Rica's biggest highlights has been the team's impressive qualification for the FIFA World Cup. Costa Rica has been the only Central American team to qualify for the World Cup. The first time was in 1990, then in 2002, then in 2006, and lastly in 2014. These classifications have showcased Costa Rica's football excellence throughout the years.
However, Costa Rica's football landscape is dominated by the Primera División. This league has been a platform for homegrown talent and competitive rivalries since 1921.
About Costa Rica's professional teams
With 12 teams, the Primera División boasts devoted followers. Three Costa Rican clubs have been the most successful and storied in the game's history: Saprissa, Alajuelense, and Herediano. Their achievements, illustrious histories, and passionate fan bases have solidified their top positions.
As with any sports team with a dedicated fan base, the rivalry between teams can be fierce. Of these rivalries, the clash between Saprissa and Alajuelense, often called the "Saprissa-La Liga" rivalry, is particularly legendary.
Whenever these two powerhouses meet on the field, the nation holds its breath, captivated by the electric atmosphere and intense competition.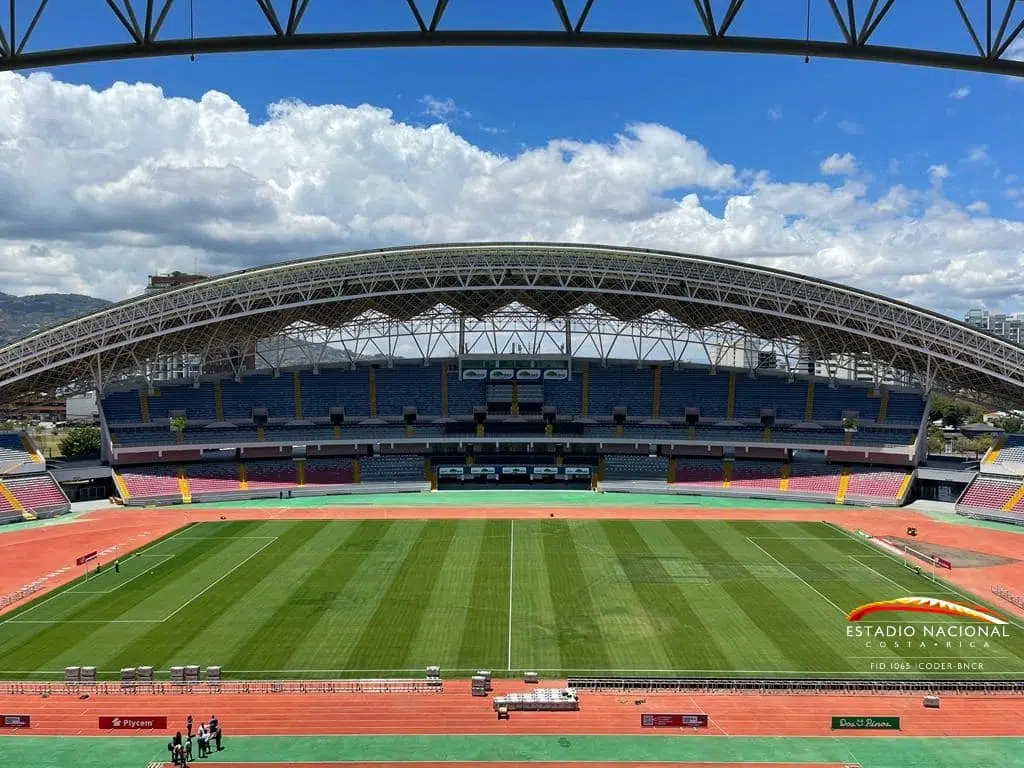 Witness the Heartfelt Devotion of Costa Rican Fans
"Los Ticos" encourage their team in every single game, taking the chance to sit, relax, and enjoy with friends and family; either in their homes or hanging out in some bar, most people try to find the perfect spot to enjoy the game and share some spare time with others.
This tradition makes football a favorite activity for Costa Ricans. You can ask around, and everyone will tell you the same; they love celebrations and parties in the name of football.
Ticos love to play sports, and there's no more popular game in Costa Rica other than soccer, although the locals call it football. Nothing rivals the Ticos' passion for soccer, and the fans here are some of the most devoted in the world.
The Iconic Venues of Costa Rican Soccer
Would you like to witness the culture of Costa Rican soccer? If so, consider visiting Costa Rica's iconic soccer venues, which have hosted countless thrilling matches throughout history!
La Sabana Park
La Sabana Park is one of San José's biggest tourist attractions. The park is officially called Parque Metropolitano La Sabana Padre Antonio Chapui and is located right in the center of the city. By giving the land in 1783, Father Antonio made a tremendous contribution to his neighbors, which is why it was named after him.
As you stroll through the park, you'll feel the vibrant pulse of the sport as the sound of cheering crowds and the excitement of the game fill the air. Several soccer fields, basketball, tennis, and volleyball courts, and paved roads for running or bicycling make this an ideal place for practicing your chosen sport. But this park is a true soccer landmark because of its proximity to the National Stadium.
Costa Rica National Stadium
Soccer fans from all over the country gather at the "Estadio Nacional de Costa Rica," or Costa Rican National Stadium, to celebrate their love of the game. The intense roar of the crowd echoes throughout the stadium, revealing that nothing matters to them except their team's victory.
There was a time, though, when this vibrant center wasn't as glorious as it is now. As part of an agreement with the Chinese government, Costa Rica's authorities demolished the old national stadium in 2008.
February 2009 marked the groundbreaking of the project. Despite being officially delivered in late 2010, Costa Rican authorities opened the new stadium in March 2011, when they played against China. In addition to serving the national team, the stadium has been a venue for significant cultural events over the years.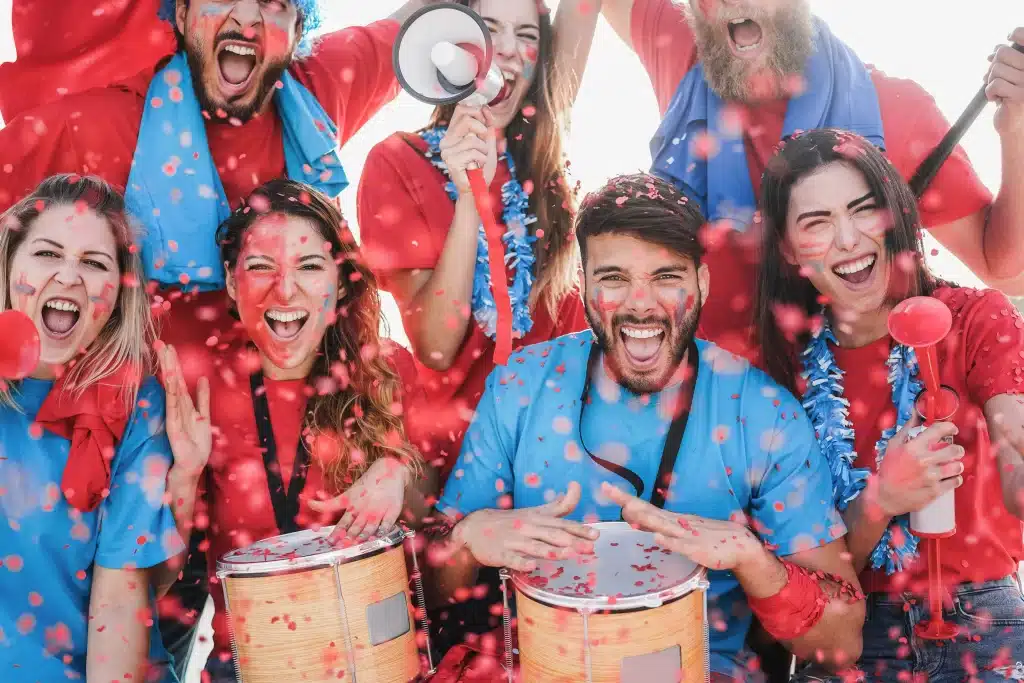 Combine Your Love for Soccer with Costa Rica's Breathtaking Scenery
Whether you're looking for thrilling soccer experiences or captivating natural beauty, Costa Rica has it all. Experience the vibrant city of San Jose while indulging your passion for soccer. Our San Jose city tours combine highlights of Costa Rican soccer with visits to other fascinating sights within the city.
But the adventure doesn't stop there. Picture yourself strolling along pristine beaches, hiking through lush rainforests, and admiring majestic volcanoes. It's all possible here in our beautiful Costa Rica!
Let us plan an itinerary that seamlessly combines your preferences. Make your next getaway a reality by contacting Find My Costa Rica today.
FAQ:
What is the number one sport in Costa Rica?
The most popular sport in Costa Rica is soccer.
What is the largest soccer stadium in Costa Rica?
The largest soccer stadium in Costa Rica is the Estadio Nacional (National Stadium) in San Jose.
Is American football popular in Costa Rica?
No, football isn't popular in Costa Rica. Most people are passionate about soccer.
Where does the Costa Rican national team play?
The Costa Rican national team plays their home matches at the Estadio Nacional in San Jose, Costa Rica.