As a digital nomad, the time zone of the country you're traveling to is linked to the quality of your remote work experience, especially when setting deadlines and communicating with clients. That's why choosing your destination wisely and ensuring the local time zone doesn't interfere with your work is essential.
When you choose Costa Rica as your digital nomad destination, you don't have to worry about the current local time. Nestled in the heart of the Americas, this tropical paradise operates on Central Standard Time (CST), seamlessly syncing with other time zones.
Would you like to know more about it? Let our local guides at Find My Costa Rica share all the details!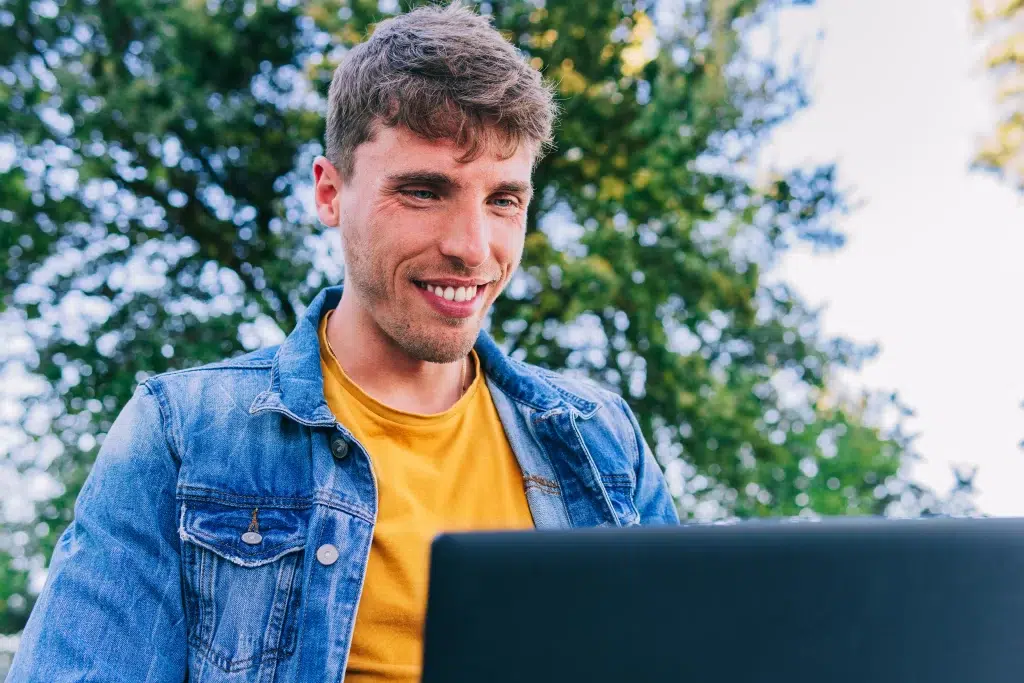 The Strategic Time Zone of Costa Rica
With its location in the Central Standard Time (CST) zone, bridging North and South America, Costa Rica's time zone is very strategic.
With direct flights to San Jose and Liberia airports, Costa Rica is just a quick flight from the US and Canada. It's easy to fly up north if your job requires it or if you just want to visit family and friends.
Also, CST's minimal time difference is a sweet spot of just a few hours in most time zones in the US or Canada. This allows for manageable overlap to collaborate effectively and maintain a work-life balance you'll love.
However, remember that the time difference will fluctuate depending on the daylight saving time (DST) since Costa Rica isn't a daylight-saving country.
Benefits of Costa Rica's Time Zone for Digital Nomads
You've got a lot to think about before becoming a digital nomad, but Costa Rica offers a strategic location and lifestyle you won't find elsewhere.
Let's take a closer look at what this tropical paradise has to offer:
Improved work-life balance
Costa Rica rocks work-life balance.
The national slogan is "Pura Vida," meaning pure life. What does this mean? Costa Ricans and others living in the country are invited to manage stress and enjoy the simple pleasures of their everyday lives.
CST time in Costa Rica gives you ample daylight hours to explore Costa Rica's natural wonders and immerse yourself in its vibrant culture.
With adventures and stunning scenarios waiting around the corner, it offers the perfect place to unwind after a long day or week of work.
Seamless connectivity and collaboration
Most beach towns and cities in Costa Rica have high-speed internet access. This facilitates collaboration with your clients without inconvenient time differences, reducing stress and enhancing productivity.
Even in remote areas, Costa Rica offers reliable internet access, allowing you to stay connected and productive wherever your nomadic adventures take you. Whether you're relaxing on immaculate beaches or in the midst of lush rainforests, you're always connected.
Costa Rica has plenty of coworking spaces if you're looking for a dedicated workspace. You'll find the perfect blend of productivity and a community of remote workers in these hubs.
Access to global markets
CST is only 6 hours behind GMT (Greenwich Mean Time). No more watching the clock or calculating time differences. In Costa Rica, your current time seamlessly aligns with significant business hubs, clients, and partners worldwide.
Take a look at the following list showcasing the time differences between CST and other time zones:
EST (Eastern Standard Time): 1 hour ahead

MST (Mountain Standard Time): 1 hour behind

PST (Pacific Standard Time): 2 hours behind

JST (Japan Standard Time): 15 hours ahead

AEDT (Australian Eastern Daylight Time): 17 hours ahead
As you can see, with Costa Rica's time zone, you gain the competitive edge you need to tap into international markets. So, whether you're conducting business in North America or Europe, Costa Rica's time zone becomes valuable.
Something to keep in mind when working with or for a US client is that the United States of America practices daylight savings and Costa Rica does not. 
Daylight saving time in the United States typically takes effect on the second Sunday in March and ends on the first Sunday in November. During this period, the clocks are set forward by one hour in the spring and back by one hour in the fall.
So, to be more specific:
Clocks "spring forward" in March.
Clocks "fall back" in November.
Exclusive experiences
One of the biggest draws to living as a digital nomad in Costa Rica is enjoying our country's natural wonders. When your work is done, you can catch a sunset at the beach or hike through the rainforest.
Find My Costa Rica will guide you to the most memorable and tailor-made adventures. Our expertise ensures that your days here are unforgettable.
We offer the following activities:
Are you curious to learn more about each activity? We invite you to explore our website to find the one that matches your interests or location.
Comfortable climate all year long
Costa Rica's Central Standard Time zone offers strategic time advantages and a great climate. There are two distinct seasons that offer beauty and unique opportunities for adventure.
The dry season, lasting from December to April, is characterized by clear skies, abundant sunshine, and warm temperatures. It's an ideal time to lounge on pristine beaches and engage in outdoor activities without heavy rain.
In contrast, the Green Season, from May to October and early November, brings refreshing rains, lush landscapes, and a cooler atmosphere. There may be occasional showers in the afternoons, but they are usually short-lived and create a lush environment. This is an excellent time to work, explore, and experience Costa Rica's authentic culture without having to deal with the crowds.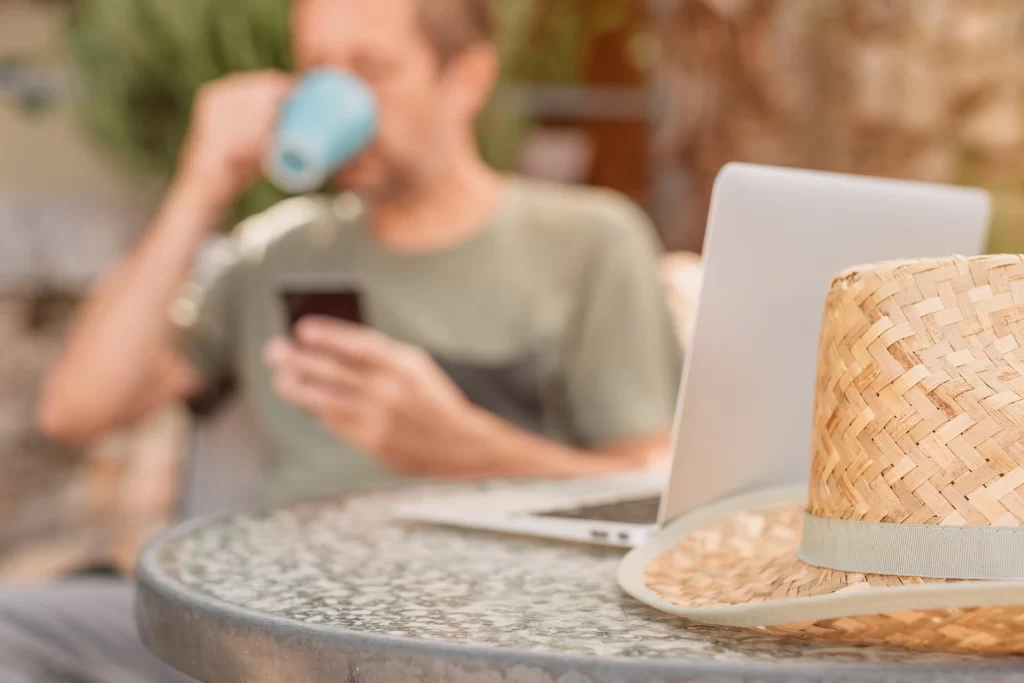 Harness the Power of Costa Rica's Time Zone for Remote Work
With its strategic positioning and harmonious alignment with global business hours, Costa Rica's time zone offers digital nomads the perfect blend to thrive in both their professional and personal lives.
So, what are you waiting for? Come to Costa Rica and enjoy a year full of incredible adventures! Contact Find My Costa Rica now, and let us tailor your experience to perfection. While you handle the work, we'll take care of the adventures.
 Also, we can help you understand other subjects of interest like culture, local currency, food, transportation, and much more!