Tourists come from all over the world to Costa Rica because of its stunning natural beauty and endless possibilities.
If you're an adventure seeker looking to zip line through magical trees or a beach bum craving beautiful shore and turquoise ocean, Costa Rica has what you're looking for.
Join us on this journey through the most extraordinary Costa Rican tourist attractions. Keep reading and discover more!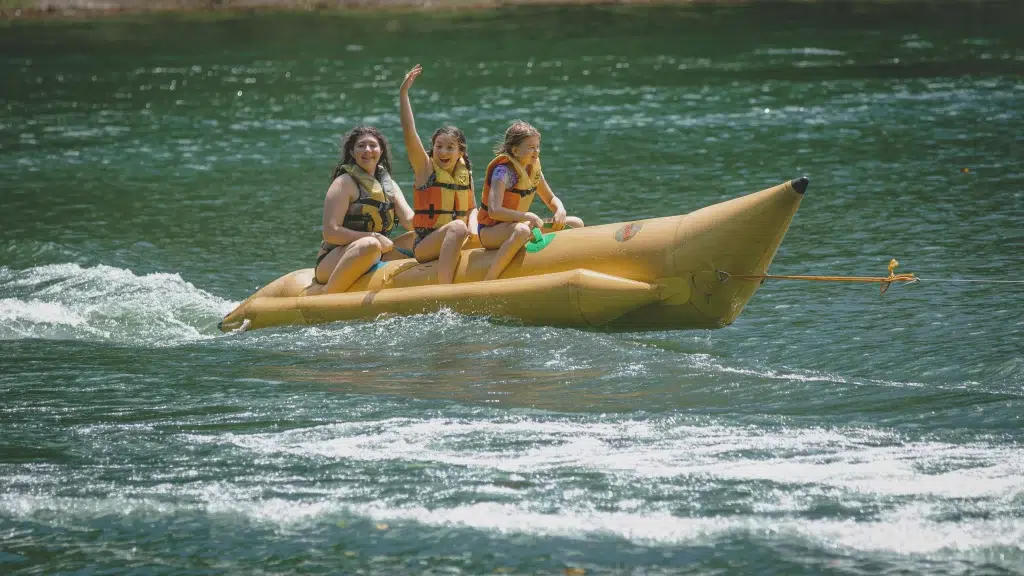 10 Top Tourist Attractions in Costa Rica
Picture yourself in Costa Rica, a country of stunning beauty, with no idea how to begin exploring it. The frustration of not seeing all of its wonderful attractions can leave you feeling as though you'll never get to know this tropical paradise for what it really is.
Don't worry; we've been there and know how hard it is. At Find My Costa Rica, we understand that the number of options can make it difficult to decide how to spend your time in Costa Rica. This is why we compiled this list of the 10 Best Tourist Attractions in Costa Rica!
1. Manuel Antonio National Park
The enchanting Manuel Antonio National Park lies on the Pacific Coast of Costa Rica, just south of the city of Quepos. Despite being the smallest national park in Costa Rica, its allure is undeniable. With an area spanning 1,983 hectares, this gem is a testament to the phrase, "Good things come in small packages."
In 2011, Forbes recognized Manuel Antonio as one of the world's 12 most beautiful national parks. This accolade is a testament to its unparalleled beauty and the efforts of the local community, who, back in 1972, sought conservation to prevent commercial development and protect this attraction.
A magnet for all kinds of tourists
Manuel Antonio attracts many national and international tourists because of its scenic beauty and favorable climate. The park continually enhances its infrastructure to satisfy visitors, ensuring a memorable experience while staying in harmony with nature.
2. Arenal Volcano National Park
In the heart of Central America lies Costa Rica's Arenal Volcano National Park, a mesmerizing blend of fiery eruptions and lush green landscapes. This national park, part of the Arenal Huetar Norte Conservation Area, is home to the country's most active volcano, the Arenal Volcano.
A hub for adventure and relaxation
Next to the park is Lake Arenal, Costa Rica's largest hydroelectricity project. The lake's serene waters contrast beautifully with the towering Arenal Volcano, offering visitors a unique blend of adventure and relaxation.
Arenal Volcano National Park is a must-see in Costa Rica. This is a perfect location for those who want to go on a thrilling zip line trip, relax in the park's hot springs, or explore the hiking trails near La Fortuna Waterfall.
3. Tortuguero National Park
Tortuguero National Park is a hidden gem in Costa Rica's Limón Province that ecotourists should visit. Despite its inconvenient accessibility (you can only get there by plane or boat), it is Costa Rica's third most frequented national park.
A paradise for nature enthusiasts and turtle lovers
The park is ideal for nature enthusiasts, bird watchers, and those passionate about marine life, especially turtles. If you're looking to immerse yourself in the raw beauty of Central America and witness the circle of life on the Caribbean Coast, Tortuguero National Park is the place to be.
4. Corcovado National Park
Corcovado National Park is located far away on the Osa Peninsula, in the southeastern regions of Costa Rica. It was established on October 24, 1975, and is the largest in the country, covering approximately one-third of the Osa Peninsula.
Great for wildlife enthusiasts and eco-travelers
The park offers coastal and inland tracks, with four ranger stations for tourists to stay overnight. The coastal trail is delightful for those looking to experience the park's marine life, with four sea turtle species nesting on its beaches.
Eco-travelers will appreciate the park's commitment to conservation and its rich biodiversity. Whether trekking through its dense forests or exploring its beaches, Corcovado offers an immersive experience in one of the world's most biodiverse regions.
5. Santa Teresa
Santa Teresa, located on the Nicoya Peninsula, is a slice of paradise that has drawn travelers from all corners of the world. With its wonderful beaches and world-class surf breaks, this coastal town has become a favorite among surfers, yogis, and those seeking a relaxing, bohemian vibe.
A surfing mecca and bohemian retreat
Santa Teresa's beautiful beaches, notably Playa Carmen and Playa Santa Teresa, are renowned for their consistent waves, making them a surfer's dream. Also, the town exudes a relaxed atmosphere. Charming cafes, boutique shops, and yoga studios dot the streets, inviting visitors to relax and soak in the Pura Vida lifestyle.
On the other hand, while the beaches are the main draw, Santa Teresa is surrounded by lush jungles teeming with wildlife. Nature lovers can embark on hikes and spot howler monkeys, iguanas, and many bird species.
6. Monteverde Cloud Forest Reserve
The Monteverde Cloud Forest Reserve is a stunning ecological reserve in the Tilarán Mountains. This reserve, covering over 10,500 hectares (26,000 acres) of cloud forest, is a testament to Costa Rica's commitment to conservation and its rich natural heritage.
For eco-adventurers and birdwatchers
With over 2,500 plant species, including the world's largest variety of orchids, and a staggering array of wildlife, it's a nature lover's dream. The reserve is home to over 100 species of mammals, 400 bird species, and 120 reptilian and amphibian species.
Birdwatchers will be particularly fascinated with the chance to spot the resplendent quetzal, three-wattled bellbird, and the endangered great green macaw.
7. San José
San José is the capital and largest city in Costa Rica, located in the midwest of the Central Valley. San Jose is an ideal base for travelers looking to explore other parts of Costa Rica, but we recommend visiting some thrilling locations before doing so.
The city has a rich history, having been founded in 1736 and becoming the capital of Costa Rica in 1823. San José is known for its high quality of life, security, and cultural significance.
For history and art lovers
The city's museums, such as the National Museum of Costa Rica, the Jade Museum, and the Museum of Pre-Columbian Gold, provide insights into the country's rich past. Art lovers can appreciate the National Theatre, which hosts various cultural performances.
8. La Paz Waterfall Gardens
Situated near the Poás Volcano, the La Paz Waterfall Gardens is a captivating blend of natural beauty and conservation efforts. The La Paz waterfall, from which the park derives its name, is a sight. As you walk along the well-maintained trails, rushing water accompanies you, culminating in the majestic view of the falls.
For families and nature lovers
Beyond the waterfalls, the park is home to various animals. The gardens offer a glimpse into Costa Rica's diverse wildlife, from vibrant toucans and hummingbirds to intriguing jungle cats and playful monkeys.
If you're seeking a combination of natural beauty and wildlife encounters, La Paz Waterfall Gardens is a must-visit attraction in Costa Rica.
9. Guanacaste Province
Guanacaste, named after the iconic Guanacaste Tree (Costa Rica's national tree), is a province that stretches along the Pacific Ocean, boasting some of the country's most stunning beaches and rich cultural heritage.
The beach lover's paradise and cultural hub
Guanacaste is home to some of Costa Rica's most flawless beaches, including Playas del Coco, Playa Tamarindo, and many more. It is surrounded by green-swathed volcanoes, including Orosi, Rincón de la Vieja, and Tenorio.
The province has a unique blend of cultures, from indigenous Chorotega roots to Spanish influences. The Nicoya and Santa Cruz towns are cultural hubs, allowing visitors to immerse themselves in the "Costa Rican culture" and traditions.
10. Cahuita and Puerto Viejo
Cahuita and Puerto Viejo are two Costa Rican communities that capture the relaxed, tropical spirit of the country's Caribbean coast and the surrounding Cahuita National Park. 
Their mood is great for those looking to combine culture with rest and relaxation. The region's diverse population has created a fascinating fusion of indigenous, Afro-Caribbean, and Tico customs, cuisine, and music.
Good Vibe Only
Excellent for beach bums looking for beautiful Caribbean shores and culture enthusiasts eager to dive into the rich Afro-Caribbean heritage and nature.
Whether you're surfing at the famous Salsa Brava waves, cycling along the coastal road, or dancing the night away to reggae beats, Puerto Viejo and Cahuita promise an unforgettable experience.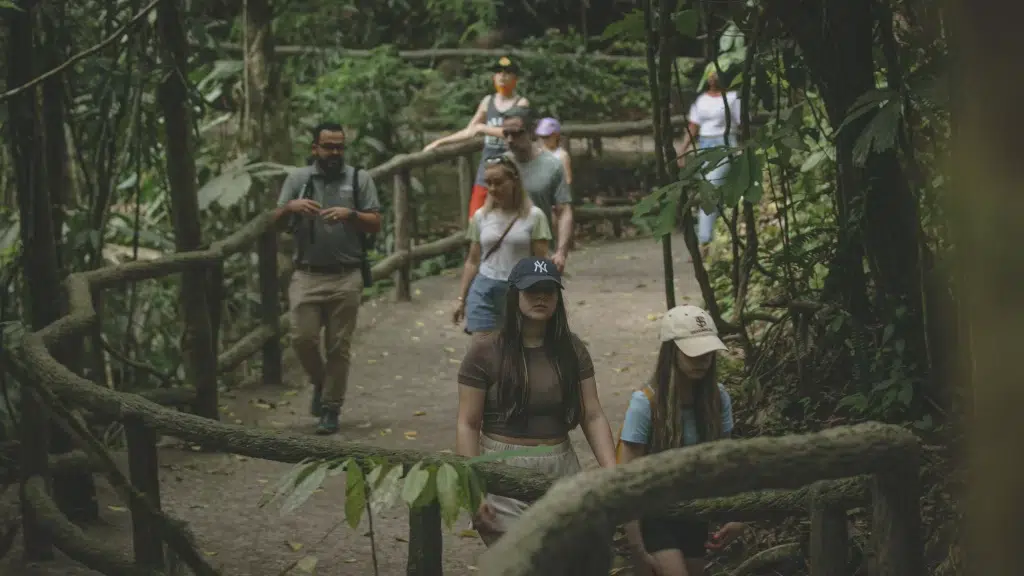 Costa Rica: A Paradise for Every Type of Traveler
This Central American treasure has many exciting activities that cater to every type of traveler.
Costa Rica is not just about its stunning landscapes and adrenaline-pumping activities; it is also about the kindness of its people, the depth of its culture, and the experiences you'll take home with you. Visit Costa Rica if you want peace and excitement in equal measure.
At Find My Costa Rica, we believe in crafting custom-made journeys that resonate with your desires and dreams. Ready to discover the natural wonders in this tropical paradise?
Contact Find My Costa Rica to make your dream vacation a reality!