Costa Rica is a country blessed with a tropical climate, which means it only experiences two seasons. The first is the dry season, or "summer", and the second is the rainy season, often called "winter."
However, throughout the year, the weather patterns in Costa Rica are unpredictable; even during the dry season, you might find yourself getting soaked by random rain showers. Understanding this changing pattern can make a huge difference when visiting Costa Rica.
At Find My Costa Rica, our local experts are here to guide you through Costa Rica's weather during October so you can plan your trip accordingly and ensure a pleasant experience!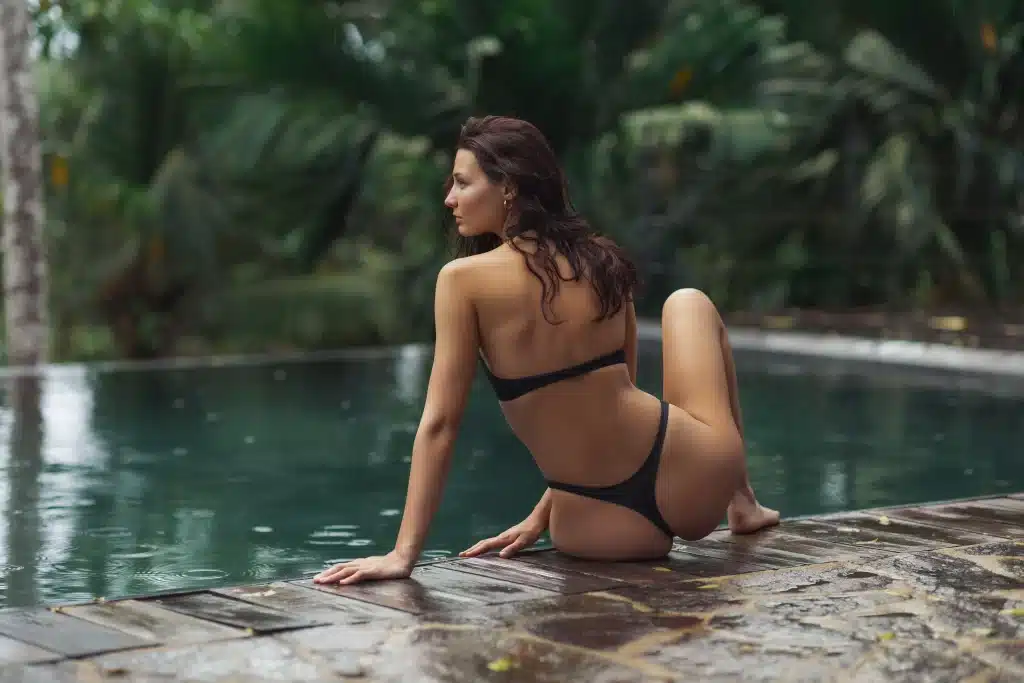 Costa Rica Weather in October
Costa Ricans avoid letting the heat and rain spoil their days. Instead, they must find ways to cope and plan despite the weather conditions. That's why you'll see people still on the streets of San José, even on a rainy day!
October is part of Costa Rica's rainy season, but since it's towards the end, you will see fewer heavy rains than in other rainier months. Instead, you can enjoy cooler temperatures, see lush landscapes throughout the country, and have fewer crowds at some of the most popular destinations. Sounds tempting, right?
The weather conditions by region
After grasping what the weather's like all across Costa Rica, let's dive into how each region's climate plays out. Costa Rica has three main areas: the Pacific Coasts, the Central Valley, and the Caribbean Coasts. Although Costa Rica isn't a large country, you'll notice the weather shift as you move from one spot to another.
Here's a peek into each region:
Pacific Coast
Weather: Heavy rain
Temperature: 81.3 °F (27.4 °C)
Low: 74 °F (23.2 °C)
High: 89 °F (31.6 °C)
Central Valley
Weather: Rainy
Temperature: 72.4 °F (22.4 °C)
Low: 65 °F (18.4 °C)
High: 80 °F (26.5 °C)
Caribbean Coast
Weather: Sunny during most daylight hours.
Temperature: 80 °F (26.7 °C)
Low: 73 °F (22.7 °C)
High: 87 °F (30.6 °C)
The Best Places to Visit in October
As October arrives in Costa Rica, it brings a unique opportunity to explore some of the country's best destinations. This guide highlights the top places to visit this month, from lush forests to serene beaches.
Here are some destinations you can explore in October while in Costa Rica:
Puerto Viejo
Puerto Viejo de Talamanca, known as only Puerto Viejo to locals, is a small coastal town on the Southern Caribbean Coast of Costa Rica in the Limón Province. Here, you can relax on its sun-kissed shores, taste its regional cuisine, and glimpse into its Afro-Caribbean heritage.
Exploring Puerto Viejo in October is particularly appealing. The Caribbean side of the country experiences more sun than other regions. This makes it an excellent opportunity to enjoy a delightful beach experience.
Cahuita
Cahuita is also in Limón Province. You may visit its magnificent beaches, which are ideal for swimming and water activities such as snorkeling, scuba diving, and kayaking. There are also fantastic surfing spots.
Something you can't miss is the Cahuita National Park, a protected haven for hiking, wildlife spotting, and coastal views. Dive, snorkel, and canoe in this nature-rich paradise. Here, you can witness leatherback turtles nesting, which still occurs during October.
Tortuguero National Park
October presents an excellent opportunity to witness the remarkable wildlife of Tortuguero National Park. During this time, the turtle nesting season continues for Green sea turtles, and you can enjoy boat excursions through Tortuguero's natural canals for an iconic rainforest adventure as well.
Along these journeys, you may encounter diverse wildlife, including monkeys, caimans, turtles, birds, frogs, snakes, and other fascinating creatures.
Manuel Antonio
Known for its monkeys, sloths, and a remarkable tally of over 1,000 bird species, Manuel Antonio is one of the country's most sought-after spots on the North Pacific Coast. Additionally, it boasts many unspoiled beaches, including Escondido, Manuel Antonio, and Playa Espadilla Sur.
But there's also a chance to explore the rainforest biodiversity beyond the sandy shores. Several hiking trails meander through the lush rainforest, catering to strolls and challenging hikes. With fewer visitors during October, this can be the perfect time to explore the area's beautiful landscape.
Corcovado
Corcovado National Park, located on Costa Rica's South Pacific Coast, is one of the world's most biodiverse areas. Additionally, you can engage in thrilling activities, such as walking on the many available trails, observing wildlife, and taking in ocean views.
You can't do water sports inside the park, but you can surf, kayak, and fish in Puerto Jimenez, located nearby. You'll also find King Louis Waterfall in Puerto Jimenez, a beautiful and peaceful location surrounded by stunning vegetation.
How crowded are tourist attractions in Costa Rica in October?
Typically, as the summer season wraps up in various European countries and the US, October doesn't see a large amount of foreign tourists. It's also part of the rainy season, so people tend to stay away from tourist attractions, preferring to visit during the dry season.
It's worth noting, though, that Columbus Day celebrations on October 12th often draw large crowds. There are parades, traditional dances, and exhibitions showcasing Costa Rican heritage throughout this time.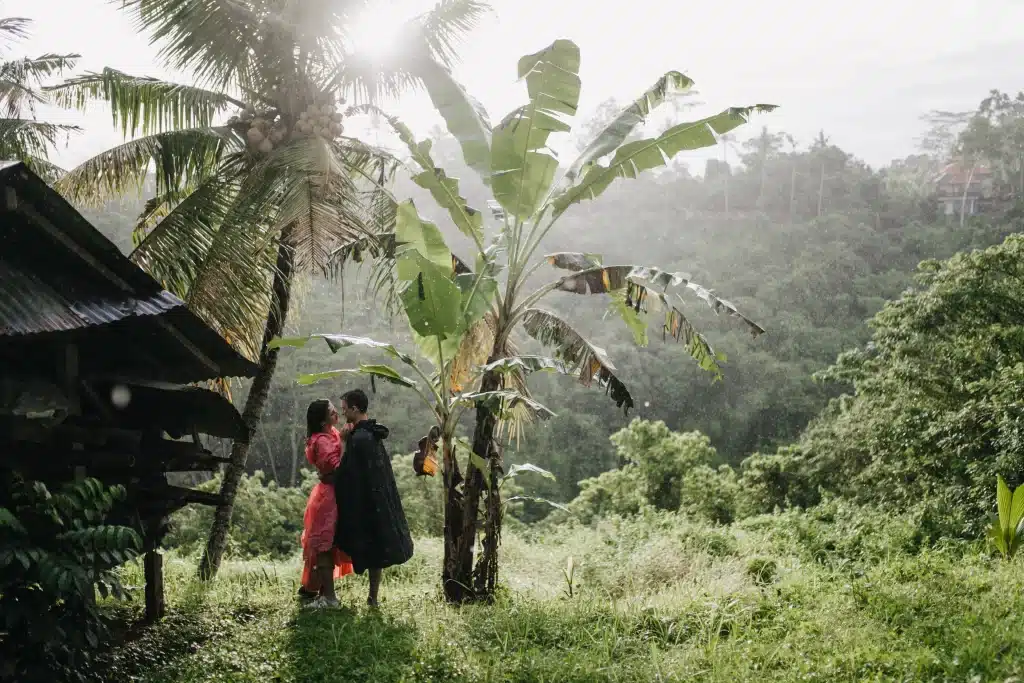 Packing Tips for October in Costa Rica
As you plan your visit to Costa Rica in October, preparing for the unique weather conditions this month brings is essential to ensure a comfortable and enjoyable trip.
Here are some practical packing tips to keep in mind:
Light layers: Pack a mix of lightweight, easily layered clothing. This will help you adapt to varying temperatures and sudden weather changes.
Rain gear: Although almost transitioning to the dry season, October still experiences some rainfall. A compact rain jacket or umbrella will come in handy.
Quick-dry fabrics: Opt for clothing made from quick-dry materials. This is especially beneficial during sudden downpours or humid conditions.
Sturdy footwear: Bring comfortable and sturdy shoes. Closed-toe shoes are recommended for trails and outdoor activities.
Insect repellent: Costa Rica's tropical environment means insects are present year-round. Don't forget effective insect repellent to ward off mosquitoes and other bugs.
Sun protection: Even during rainy months, the sun can be strong. Pack sunscreen, a wide-brimmed hat, and sunglasses to protect yourself from UV rays.
Embarking on your dream vacation to Costa Rica has never been easier. Contact our experts at Find My Costa Rica to curate an unforgettable experience that perfectly aligns with your preferences. With our in-depth knowledge of the country's diverse landscapes, activities, and accommodations, we take the guesswork out of planning. 
FAQ:
Is October hurricane season in Costa Rica?
Technically, yes, October falls within the hurricane season in Central America. However, the likelihood of direct hits to Costa Rica is relatively low, so it shouldn't be a big concern.
Is Costa Rica rainy in October?
While October may be rainy, the rain generally diminishes as the month progresses, as the rainy season slowly gives way to the dry season.
Is October a good time to go to Costa Rica?
Yes! Even though Costa Rica's Pacific Coast experiences more rain, Costa Rica's Caribbean coast enjoys more sunny days!