Exploring a new destination entails fully immersing yourself in its local food and beverage scene. When visiting Costa Rica, you set off on an exciting adventure, enjoying a whole new culture filled with delightful tastes of local food and refreshing drinks.
Something you must know before your visit is that one significant aspect of the Costa Rican culinary tradition is beer. Beer in Costa Rica truly embodies Pura Vida, captivating locals and travelers alike.
Are you ready to explore Costa Rica's beer culture?
What You Need to Know About Beer in Costa Rica
In Costa Rica, there's a robust beer industry focused on mass-producing lagers, a type of beer brewed and conditioned at low temperatures. Besides one brand associated with Costa Rica worldwide, new microbreweries have been popping up all over the country in recent years.
A craft beer scene has taken over Costa Rica, especially in San Jose. While this new economic venture still needs more mainstream support, Ticos are working hard to liberate the country from the days when their only option was regular lagers.
Trying a traditional Costa Rican beer during your visit is a must, but we highly recommend giving some craft beers a try too.
A brief History of Costa Rican beer
Costa Rican beer has a rich tradition that dates back to 1852 when the first brewery patent was granted. From 1856 to 1861, the Joy & von Schröter commercial house advertised Cerveza de Torres. This brewery was open until 1861 when it closed due to high patent costs.
But then, in 1867, James Hasland and Arthur Kopper joined forces to inaugurate a new beer brewery in Cartago. A new era in the beer industry began.
The success of the beer business caught Costa Rica's president at the time, José Mara Castro Madriz, who built a brewery in San Jose.
At least six breweries prospered during the 19th century. Most of these were later acquired by Florida Ice & Farm Co., one of the largest beer companies in the nation. As a result of their ownership, iconic beer brands like Pilsen, Imperial, and Bavaria Cuban beers gained widespread popularity throughout Costa Rica.
Costa Rican craft beers & local beers
Beer in Costa Rica is a fascinating mix of local beer produced by established breweries and craft beer brewed by smaller, independent operations.
Costa Rican craft beer has been on the rise, particularly in urban areas like San Jose. Dozens of small home and local breweries produce a wide assortment of beers, some even incorporating native ingredients like pineapple, mango, coconut, and cocoa. Today, craft beer festivals and pubs host competitions for home brewers.
Costa Rica's diverse beer landscape offers a delightful journey of flavors, whether you're looking for time-honored favorites or a specialty craft beer.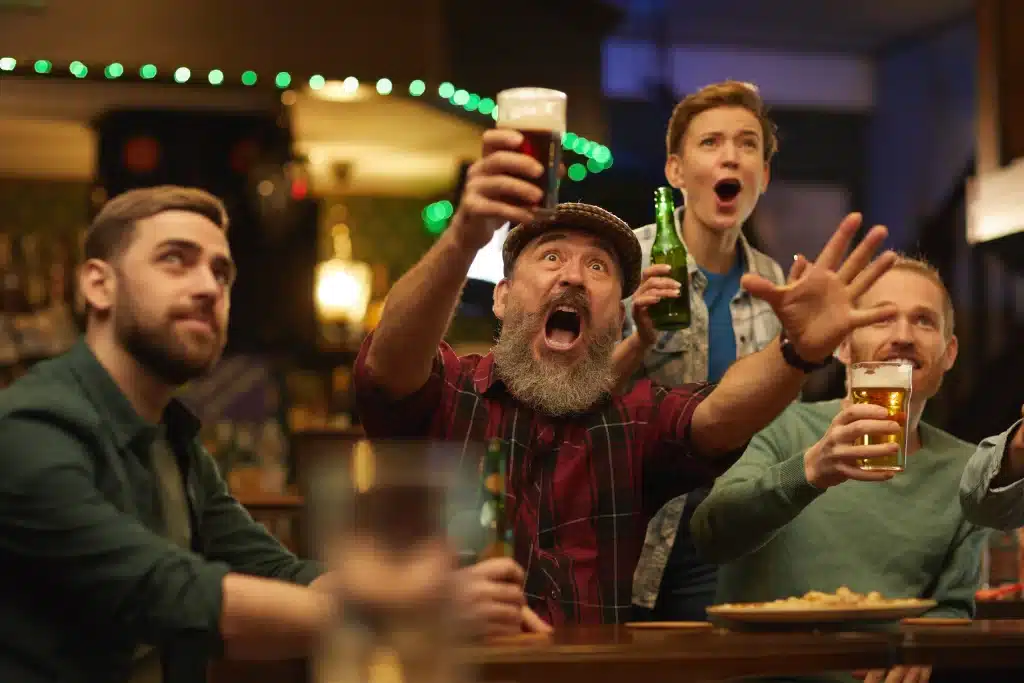 The 3 Best Costa Rican Beer Brands
Many fine brews produced in Costa Rica showcase the country's rich brewing culture. Discover the top three flavor-filled beers synonymous with time-honored techniques and innovative craftsmanship.
Imperial
Produced by Florida Ice & Farm Co., Imperial Beer stands as an iconic symbol of Costa Rica across the globe. Renowned for its refreshing taste and quality, it has become a beloved national favorite.
Imperial is an American adjunct-style Lager with a 4.5% alcohol content. When poured into a Lager glass, the drink appears transparent and golden. The foam does not form a head, but random white bubbles and spotty lacing add to its appearance.
In addition to Imperial, you can also find Imperial Light and Imperial Silver, which are lighter and contain less alcohol.
Bavaria
Besides Imperial, the same brewery offers Bavaria Gold, another delightful brew. Among Costa Rican beers, Bavarian Gold is a golden brew with a distinct taste and smooth finish that captivates beer enthusiasts. This national beer is more enticing with a malty aroma, a grainy touch, and apple/fruity notes.
Moreover, the flavors are enhanced by a delightful blend of grainy malt and earthy hops. Bavaria Gold has a smooth texture due to its full-bodied nature and high carbonation, making it one of Costa Rica's most popular beer brands.
Additionally to Bavaria Gold, you can also enjoy a Bavaria Light or Bavaria Dark beer.
Pilsen
Embodying the spirit of Costa Rica, Pilsen is a beloved beer brand cherished by locals and sought after by visitors. Its rich history, coupled with its widespread popularity, cements Pilsen's place as one of the top beer choices in the country.
Known as a Czech Pilsner-style classic beverage, Pilsen is brewed by Cerveceria Costa Rica and contains 5.1% alcohol by volume. With a pale yellow color and a three-finger creamy white head, Pilsen pours beautifully. When it comes to taste, it's sweet with a slight bitterness at the end.
How to Pair Costa Rican Beer with Local Cuisine
Nothing elevates the flavors of traditional Costa Rican dishes like the right beer pairing. Check out some of the best combinations!
With its refreshing blend of malted barley, water, corn, hops, and yeast, Imperial Lager pairs perfectly with Costa Rica's national dish, – Pinto.
Traditionally, pinto consists of rice and black beans cooked together, accompanied by Lizano sauce and your choice of protein, like eggs, cheese, or fried plantains. Combined with the earthy and hearty notes of Pinto, Imperial delivers a delicious fusion of flavors.
Combining ceviche with Bavaria allows you to taste Costa Rica's coastal charm. Why? Because the beer's subtle sweetness and crispness elevate the citrus-infused ceviche, resulting in a palate-pleasing symphony of tastes.
Enjoy Costa Rica with Casado, a traditional plate of rice, black beans, plantains, salad, and meat. Pilsen's refreshing qualities complement the varied components of Casado, enhancing each bite with a clean, refreshing taste.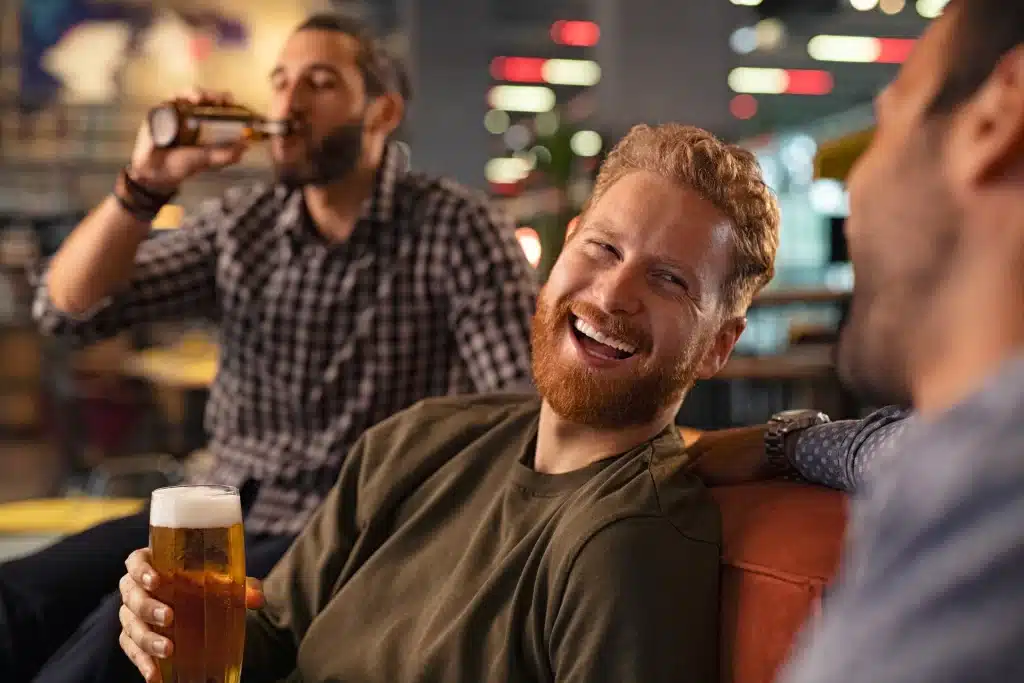 Ready to Explore the Flavors of Costa Rican Beer?
Would you like to know more about Costa Rica's craft beer scene? Find My Costa Rica creates blogs to showcase the many things you can do once you visit. We're not kidding when we say there's something here for everyone!
Check out our blog or contact Find My Costa Rica to start planning your trip. With our help, you'll soon be sampling tasty beers at local breweries.
FAQ
What is the most popular beer in Costa Rica?
The most popular beer in Costa Rica is Imperial.
What is the national beer of Costa Rica?
Imperial was brewed in 1924 to introduce German brewing traditions to Central America, and it has since become Costa Rica's national beer.
Does Costa Rica have good beer?
Yes, Costa Rica has a vibrant beer scene with a growing craft beer industry, offering a diverse range of flavorful and unique brews.
What beer is sold in Costa Rica?
Costa Rica offers a variety of local and international beer brands, with popular options like Imperial, Pilsen, Bavaria, and other imported beers.
Do they have American beer in Costa Rica?
Yes, many American beer brands are available in Costa Rica, making it easy to find familiar options.
Is beer cheap in Costa Rica?
Compared to some other countries, beer prices in Costa Rica can be relatively affordable, especially for local brands.
Are there any beer-tasting tours in Costa Rica?
Yes, there are beer-tasting tours available in Costa Rica, particularly in popular tourist areas and cities like San Jose.
How much is a beer in Costa Rica?
Beer from the grocery store costs around 720 colones, or $1.25. Bars and restaurants charge between 1,000 Colones ($1.75) and 2,000 Colones ($3.50).