Costa Rica is, without question, a paradise, and its islands are proof of that. Every island is a vibrant tapestry of sights and sounds, with sandy beaches and dense jungles teeming with wildlife and rich flora.
If you're looking for an enchanting getaway, look no further; Costa Rica is the place to go.
Get ready to be captivated, rejuvenated, and undoubtedly spellbound by the beauty of Costa Rica's enchanting islands. Together, we'll explore the top 5 islands in Costa Rica! So, without further ado, let's embark on this enticing island-hopping adventure and uncover the best of Costa Rica's island gems!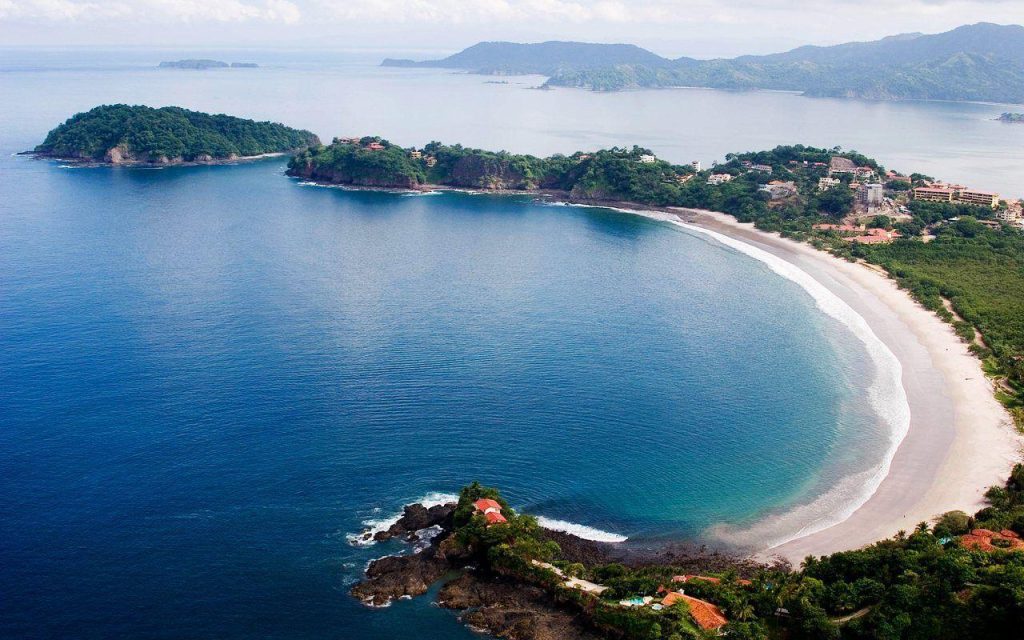 How Many Islands Are There in Costa Rica?
According to GeoNames, Costa Rica has a total of 126 islands distributed throughout the country's territory. There is a wide range of experiences available on these islands, including biodiversity conservation areas and outdoor adventures.
Discover Paradise with this Fine Selection of Costa Rica's Top 5 Islands
With azure waters and lush tropical landscapes, Costa Rica offers the perfect setting for a tropical vacation. In addition to the stunning beaches, you can explore the country's islands and discover its magical setting.
These top five islands offer a kaleidoscope of breathtaking experiences. Let's take a look at the top 5 islands you should visit in Costa Rica.
#1 Cocos Island (Isla del Coco)
Among the many islands in Costa Rica, Cocos Island is the most recognized. It has been listed as a biodiversity and endemism reservoir with exceptional landscape beauty; it is one of the most privileged natural sites and is ranked among the best places to dive.
The Island was declared a National Park in 1978, and in 1997, it was added to the UNESCO World Heritage List. For those looking forward to visiting it, it's essential to consider that it is located 550 kilometers off of the Pacific Coast and takes about 36 hours to reach.
Things to do on Cocos Island:
Birdwatching: For bird lovers, the island is home to seven land species and seventy-four marine bird species, including the White Tern and the Cocos Island Finch.
Going on an excursion: For those who enjoy unforgettable views, the island has numerous waterfalls and caves waiting to be explored.
Scuba diving: Scuba diving is another one of the main attractions. However, if you want to dive in, you must keep in mind that it is only for experienced scuba divers.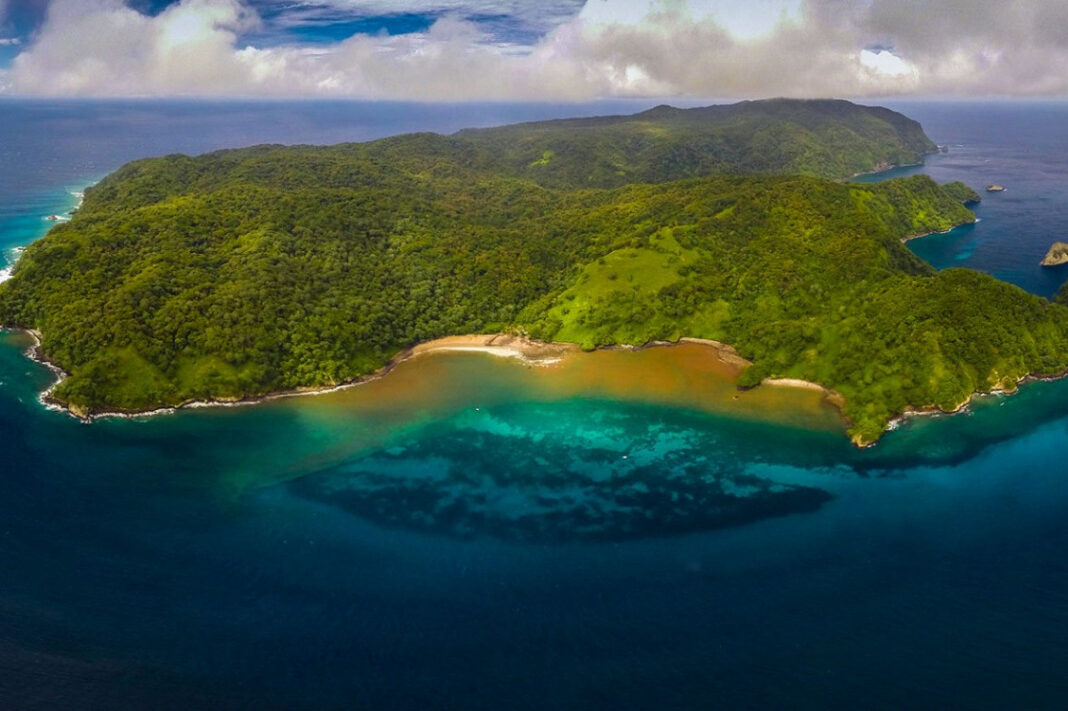 #2 Tortuga Island (Isla Tortuga)
Following Coco Island, we have Tortuga Island or Turtle Island. This magical getaway is located on the southeastern coast of the Nicoya Peninsula. It's only accessible by boat. Therefore, you'll need to book a Tortuga Island tour if you're planning to visit. Luckily, plenty of Costa Rica tours offer rides from Jacó, Puntarenas, and Montezuma.
Boats and catamarans leave these vibrant hubs daily, beckoning tourists to embark on a captivating vacation that promises to enrich their souls.
Things to do on Tortuga Island:
Have fun in the ocean: Discover colorful coral reefs and marine life by snorkeling or scuba diving around Tortuga Island. You can also kayak and paddleboard along the calm waters surrounding the island, enjoying the serenity and closeness to nature.
Beach relaxation: Unwind on the island's pristine beaches, bask in the Sun, and swim in the crystal-clear waters.
Wildlife watching: Observe the diverse wildlife on the island, including various bird species, iguanas, and possibly even dolphins and sea turtles.
#3 San Lucas Island (Isla San Lucas)
San Lucas Island, located on Costa Rica's Pacific Coast in the Gulf of Nicoya, was designated a Wildlife Refuge on February 12, 2001. Formerly home to the San Lucas prison for a century, housing undesirable politicians and violent criminals, the island now welcomes visitors.
The island-inspired Costa Rican author Jose Leon Sanchez's book, "La Isla de Los Hombres Solos," recounts his own experiences after stealing from the Virgin of the Angels in Cartago and winning a writing contest while serving prison. With a rich history and captivating nature, San Lucas Island embodies a thousand stories that define Costa Rica's past.
Things to do on San Lucas Island:
Explore the prison: Take a guided tour of the historical San Lucas Island Prison, which used to be a notorious penitentiary.
Wildlife watching: The island is home to playful howler monkeys, graceful deer, magnificent turkeys, and elusive snakes. Moreover, the surrounding waters teem with marine species such as rays, sea turtles, and barracuda, providing an additional opportunity for captivating encounters.
See the abundant vegetation: Delight in the breathtakingly lush vegetation that graces San Lucas Island. The landscape is adorned with flourishing mango and jocote trees, alongside captivating flora like matapalos and indios desnudos, among many others.
#4 Uvita Island (Isla Uvita)
Uvita Island, formerly known as Quiribi Island, is located in the Caribbean Sea, approximately 3 kilometers east of the port of Limon. Its surface area is barely 1 square kilometer, yet it holds incredible historical significance.
This is where Christopher Columbus arrived in Costa Rica on his fourth trip to America in September 1502. Spanish Caravels navigated around this land, which indigenous people initially inhabited. Years later, the island was used as a quarantine hospital for sailors and people with diseases such as leprosy and cholera.
Things to do on Uvita Island:
Visit the "Leper's Lookout": No tourist can visit this island without stopping by the National Quarantine Buildings and Leper's Lookout.
Explore rocky cliffs: Discover the stunning rocky cliffs that form part of Uvita Island's unique coastal landscape.
Hike through tropical forests: Embark on hiking adventures through Uvita Island's tropical forests, where you can spot diverse flora and fauna.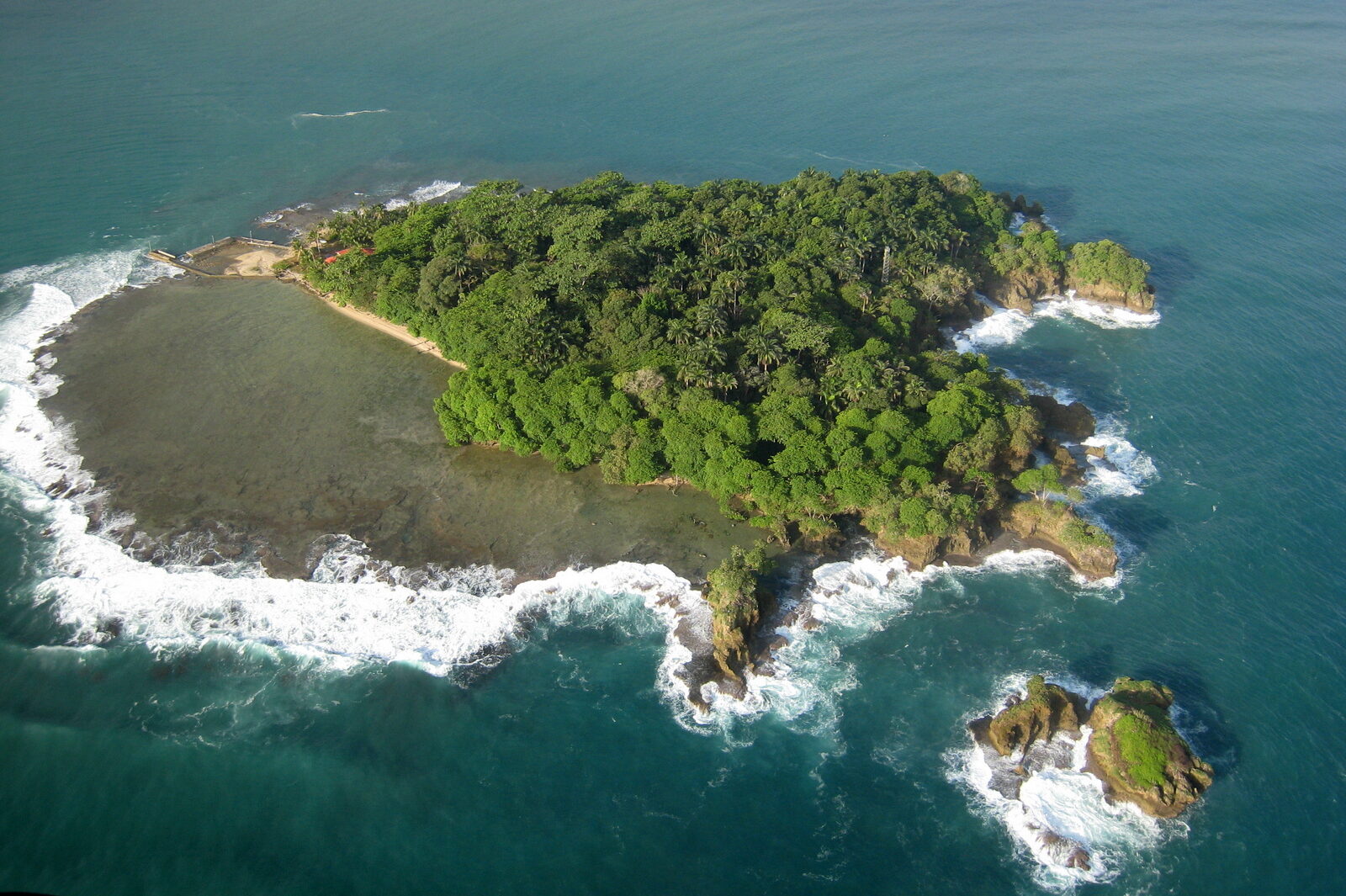 #5 Caño Island (Isla del Caño)
Caño Island Biological Reserve is located 16 kilometers northwest of the Osa Peninsula. This island has 320 hectares of land area and 5,800 hectares of sea area. Its marine site has one of the country's most extensive and well-kept coral reef formations. If you love the water, pack up your swimming gear and come dive on Caño Island.
Things to do on Caño Island:
Diving: The water, one of the bluest in Costa Rica, has an impressive variety of flora and fauna, such as fish, turtles, whales, and dolphins, making the island one of the best dive sites in the world.
Relax at the beach: Relax and enjoy the tranquility of the beach if you're looking for relaxation. There's plenty of space to find a secluded spot to enjoy the tropical surroundings.
Hike through the biological reserve: There are well-marked trails and a viewpoint for Caño Island Biological Reserve tourists. Explore the island's natural beauty, walk the trails, and enjoy the stunning views.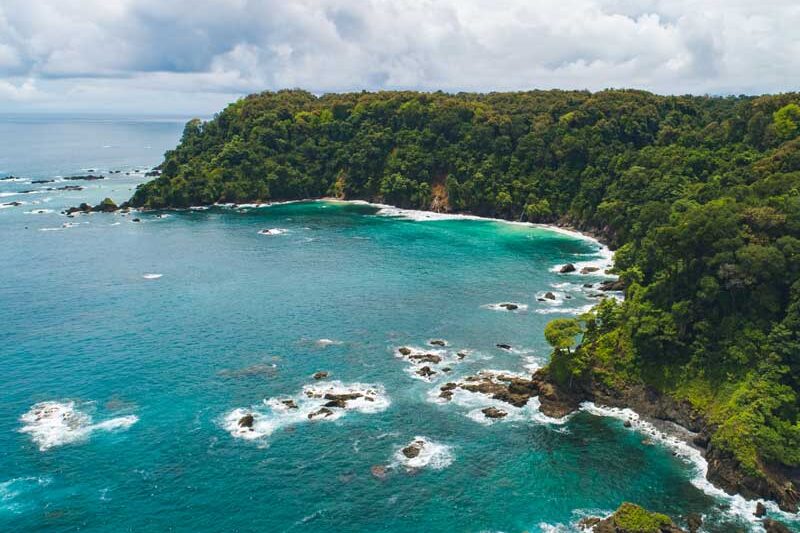 What is the best time of year to visit the islands of Costa Rica?
The best time of year to visit the islands of Costa Rica is generally during the country's dry season, which typically extends from December to April. This period offers the most favorable weather conditions, with minimal rainfall, sunny days, and warm temperatures.
However, it's essential to consider that the peak tourist season falls within this timeframe, so early planning and reservations are advisable for a more seamless and enjoyable island experience.
Ready to Visit Some of the Best Islands in Costa Rica?
Costa Rica's beauty extends far beyond its seas and coasts, and these five islands are just a few of the many captivating places that adorn our territory.
Contact Find My Costa Rica's local guides if you would like to explore Costa Rica's hidden gems. We can help you plan your getaway to our exotic lands. Or, if you want to learn more about what makes us such a paradise, continue reading our blogs!
FAQ:
What is the smallest island in Costa Rica?
The smallest island in Costa Rica is Uvita Island (Isla Uvita), also known as Isla Quiribrí, with a surface area of approximately 0.8 square kilometers.
Is Costa Rica an island or a country?
Costa Rica is a country, not an island. It is located in Central America and is bordered by Nicaragua to the north, Panama to the southeast, the Pacific Ocean to the west, and the Caribbean Sea to the east.
Are the islands in Costa Rica family-friendly destinations?
Yes, many islands in Costa Rica are family-friendly destinations.