While Thanksgiving might be deeply rooted in the history and culture of the United States to commemorate the autumn harvest, its festive spirit has found a warm home in the heart of Costa Rica, particularly among the expatriate community.
Thousands of expats converge in this Central American haven every year to celebrate a day of gratitude, reminiscing on traditions while embracing their adopted homeland's rich, tropical flavors.
If you're curious about how the Ticos and expats come together to celebrate Costa Rica's Thanksgiving, read on, and let's delve deeper into this beautiful blend of cultures and flavors.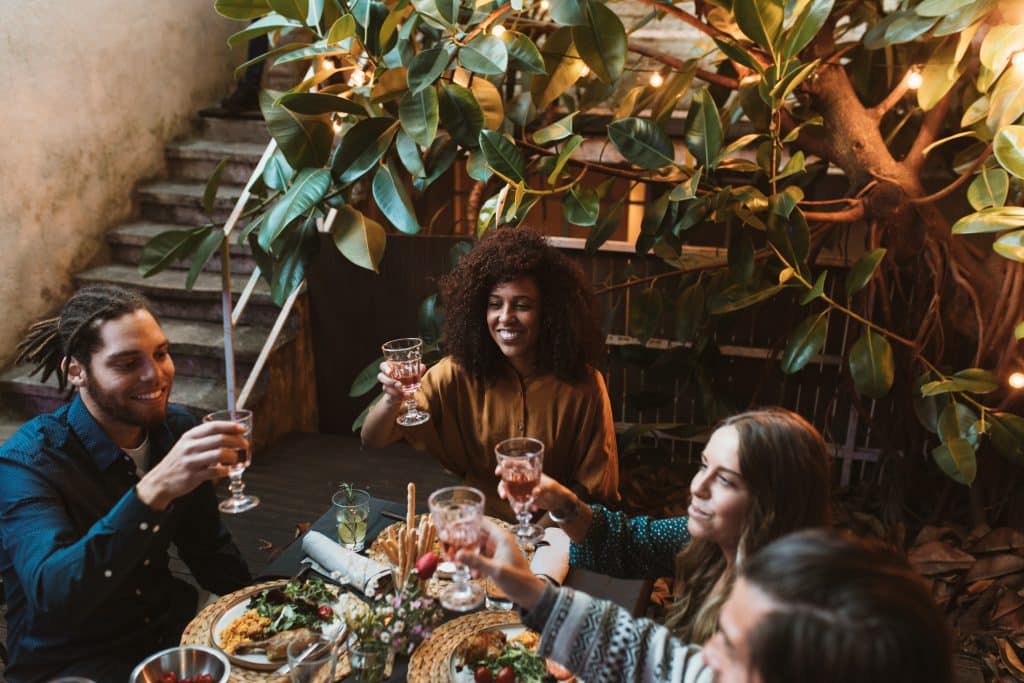 The Costa Rican Version of Thanksgiving
The influx of U.S. citizens relocating to Costa Rica has increased interest in Thanksgiving festivities. But don't expect a replica of your grandma's dinner table here!
While some dishes stay true to their original recipes, many are garnished with a uniquely Costa Rican twist. Think fresh fruits and local renditions of iconic Thanksgiving favorites.
And while it might be a tad challenging to locate those fresh cranberries or perfect yams, fear not! Many restaurants in San Jose, the bustling Central Valley, or popular beach towns like Playa del Coco can now serve up a perfect Thanksgiving dinner that can rival, if not surpass, those in the States.
Is it a Costa Rican holiday?
No, Thanksgiving is not a traditional Costa Rican holiday. However, inspired by the core values and spirit of Thanksgiving, the Costa Rican Congress has taken steps toward recognizing the significance of this day.
They recently debated a Bill of Law to declare the last Thursday of November as Thanksgiving Day. While this initiative isn't intended to make it a holiday for locals, Congressman Jonathan Prendas, who championed the project, emphasized that the goal is to "strengthen family values and peaceful coexistence in the country."
Given the substantial community of foreigners in Costa Rica, Thanksgiving is famous. While the traditional U.S. feast might be adapted to fit local tastes and ingredients, the essence of the holiday—gratitude, family, and unity—is not lost on those celebrating in Costa Rica.
What Do They Eat in Costa Rica for Thanksgiving?
The expatriate community, particularly Americans who have settled here, is primarily responsible for celebrating Thanksgiving in Costa Rica. Thus, many dishes served are similar to those in traditional U.S. Thanksgiving feasts but often with a delightful Costa Rican twist.
Here is what you might find on Thanksgiving Day in Costa Rica:
Turkey: The show's star, roast turkey, is often prepared with local spices and herbs that give it a unique Costa Rican flavor. Due to the high turkey price, some people may opt for chicken.
Rice and beans (Gallo pinto): A staple in Costa Rican cuisine, gallo pinto, a flavorful mixture of rice and black beans, might replace the typical mashed potatoes or stuffing.
Traditional options: Sweet potatoes, green bean casserole, and mashed potatoes.
Tamales: A traditional dish, especially during the Christmas season, some families might opt for tamales, which are masa (corn dough) stuffed with meats, rice, and veggies, wrapped in banana leaves, and then steamed.
Cranberry sauce: While fresh cranberries might be harder to find, some families and restaurants might import canned cranberry sauce or get creative with local berries to create a similar condiment.
Desserts: Traditional pies like apple, pumpkin, or pecan pie might be present, but don't be surprised to find Costa Rican sweets like "tres leches" cake or "arroz con leche" (rice pudding) sharing the spotlight.
Drinks: Alongside the classic wines or ciders, you might find "agua dulce" (a sweet beverage made from sugarcane) or "fresco" (a fruit drink made with water or milk and local fruits).
Local vegetables: Expect a variety of locally grown vegetables, such as chayote and sweet peppers, to be included in side dishes or salads.
Many restaurants catering to the expat community will offer a mix of traditional U.S. Thanksgiving dishes with a few Costa Rican options, ensuring everyone gets a taste of both worlds. It's a beautiful fusion of cultures and flavors, showcasing the blend of traditions in this Central American nation.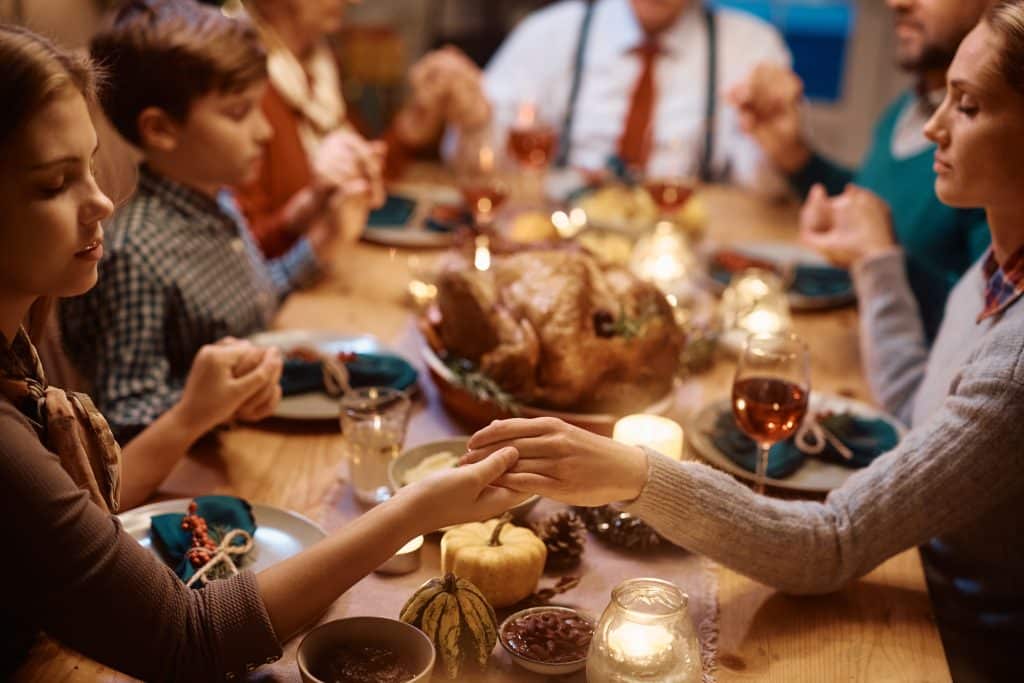 Embrace Gratitude, the Tico Style!
No matter how it is celebrated, the sentiments behind the Thanksgiving Holiday are universal. Get together with those loved ones and share a meal, taking time to enjoy the company of those most important in life.
If you've never experienced the magic of Thanksgiving with a tropical twist, there's no better time than now. Dive deep into this cultural blend, indulge in the festivities, and most importantly, cherish moments of gratitude in the breathtaking landscapes of Costa Rica.
Ready to make this dream a reality? Join us at Find My Costa Rica for a Thanksgiving adventure!