Walk in the middle of the Costa Rican cloud forest and experience its full biodiversity.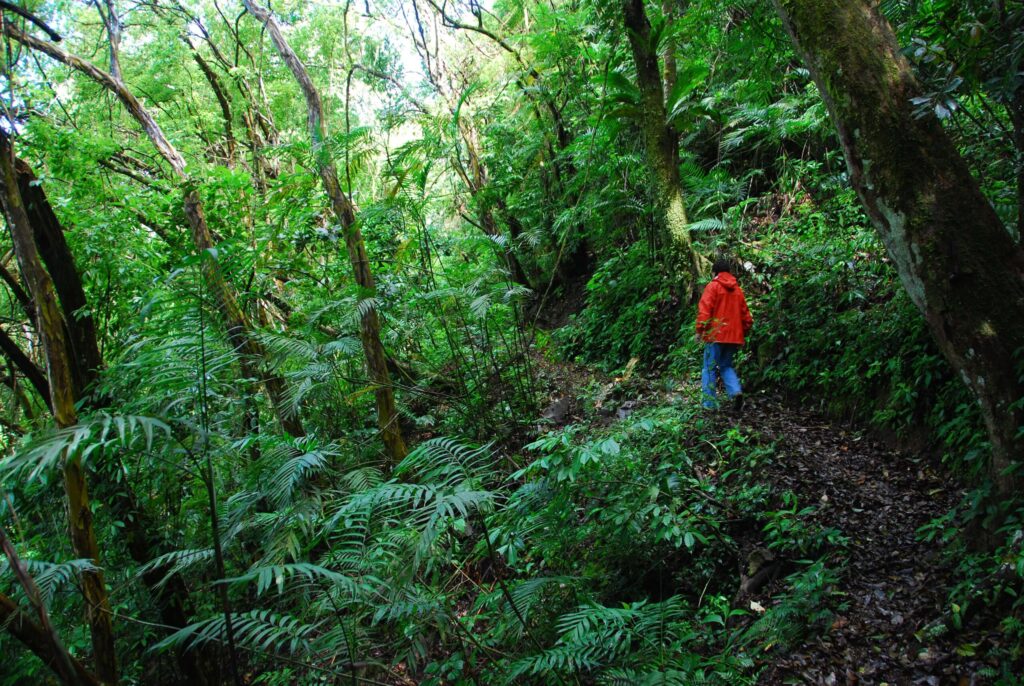 If you visit Costa Rica you cannot miss experiencing the Monteverde cloud forest, where you can walk through the different trails you can observe the beautiful flora and fauna that this green country offers.
It is located about 180 km from San José, in the Sierra de Tilarán, between the provinces of Puntarenas and Alajuela and has more than 10,500 hectares of the rain forest, where 90% of the forest is virgin, and only 3% is accessible to the public
The cloud forest houses, thanks to this high humidity, a large number of mosses, ferns, and vegetation. There are 2,500 species of plants. As for fauna, the cloud forest is home to 153 species of reptiles and 400 species of birds, half of which are in Costa Rica.
The tours of the trails of the Monteverde Cloud Forest Reserve cross an exuberant nature where the trees coexist with mosses, ferns, and epiphytes. This biological reserve also has a beautiful waterfall known as «Cuecha Waterfall».
One of the best ways to enjoy Monteverde's forests is through canopy circuits (or also called zip lines) Normally this activity lasts between two or three hours, so it can be perfectly combined with many other activities.
Another great way to discover the cloud forest is on horseback riding. A guide will help you see local wildlife as you ride a horse exploring the cloud forest. These tours can last from a couple of hours making it ideal for people of all ages.
It is recommended to visit Monteverde from January to May since these months have the best weather, it is also recommended to visit the Cloud Forest early since in the early hours of the day its fauna is much more active, waterproof shoes, adequate clothing for the rain and binoculars are indispensable when doing this tour.
It is highly recommended that you walk with an experienced guide, in order to get the most of this activity in the middle of the forest.