Are you and your partner considering a destination wedding? Costa Rica might be the perfect place for you! With its breathtaking beaches, lush rainforests, and well-established wedding industry, getting married in Costa Rica is a dream come true for many couples.
In this blog post, we will guide you through getting married in Costa Rica, from the legal requirements to the best time of year to tie the knot. So, let's dive in!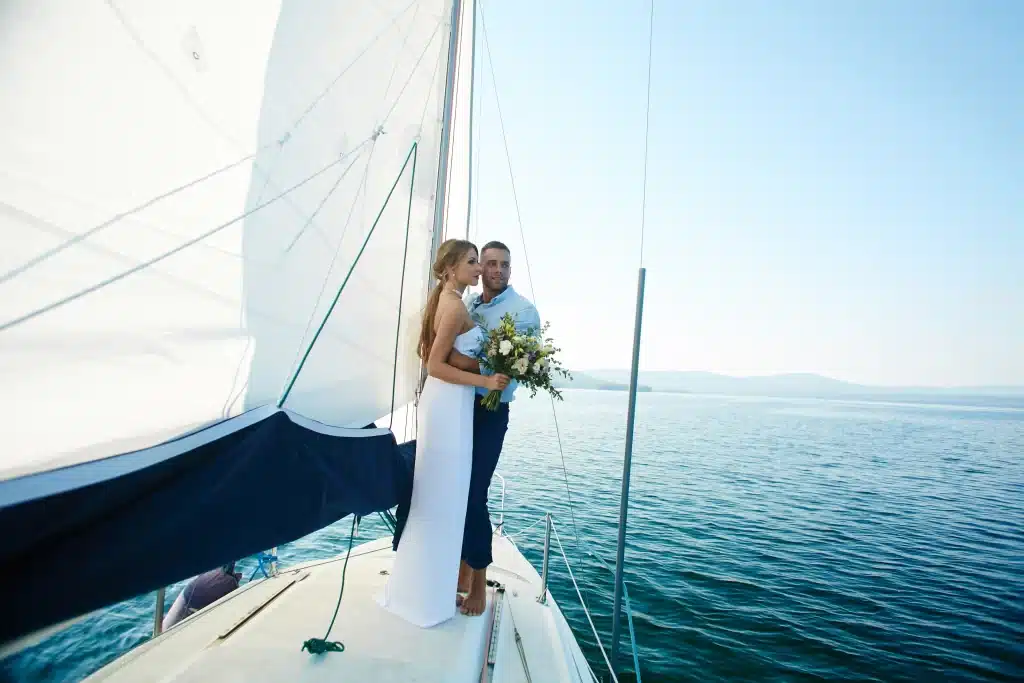 Why Say "I Do" in Costa Rica?
Costa Rica has long been a favorite among travelers seeking a unique connection with nature. However, in recent years, it has also emerged as a sought-after destination for couples looking to tie the knot in a memorable and picturesque setting.
Here are some reasons why Costa Rica is the perfect destination for your wedding:
Breathtaking natural beauty
Costa Rica boasts an array of natural landscapes, from its pristine beaches to its lush mountains and volcanoes. This makes it a beautiful destination for couples celebrating their love against a backdrop of beautiful sunsets and scenic views.
You can have everything you need to plan your wedding in Costa Rica
Planning a wedding can be a daunting task, especially when it is a destination wedding, but in Costa Rica, you can find everything you need to ensure your wedding planning goes as smoothly and stress-free as possible.
Here are some of the things you can count on:
Comprehensive wedding packages:
Many hotels in Costa Rica offer competitive wedding packages that include wedding planners to help ease the stress of preparations and all-inclusive amenities for the bride, groom, and their guests. Additionally, several specialized wedding planners in Costa Rica are experts in organizing weddings for foreigners, ensuring a seamless and unforgettable experience.
Experienced local wedding planners
Destination weddings have become more popular over the years, and while it is possible to plan your wedding in Costa Rica on your own, many couples choose to work with a local wedding planner who can help coordinate all the details.
With the help of an experienced professional, you can easily find the perfect venue, hire local vendors, and navigate the legal requirements for getting married in Costa Rica.
Extraordinary wedding venues
Costa Rica offers a variety of stunning locations for your wedding, from beachfront resorts to mountain lodges. Let's take a look at some of the most popular places to get married in Costa Rica.
Some of the most popular places to get married in Costa Rica include:
Manuel Antonio: Manuel Antonio is a popular wedding location in Costa Rica due to its stunning natural beauty. It is home to one of the most beautiful national parks in the world, with pristine beaches, crystal-clear waters, and lush tropical rainforests, making it a picturesque backdrop for any wedding.
Tamarindo: Tamarindo is a favorite among couples for its laid-back vibe and breathtaking sunsets. It is a vibrant beach town known for its beautiful beaches, world-class surfing, and a wide variety of dining and accommodation options, making it a convenient and attractive location for weddings.
Arenal: Arenal is famous for its majestic volcano and natural hot springs. The lush landscape, surrounded by tropical rainforests and stunning views of the Arenal Volcano, makes it a unique and romantic location for weddings. Additionally, the area offers a variety of outdoor activities for guests, such as hiking, zip-lining, and hot springs, making it a fun and adventurous destination.
Honeymoon paradise:
One of the significant advantages of getting married in Costa Rica is that you don't have to travel far for your honeymoon. The country offers various opportunities for couples to relax, unwind, and make memories that last a lifetime, all while exploring the natural wonders of Costa Rica.
At Find My Costa Rica, we specialize in crafting luxurious and romantic getaways that are perfect for your honeymoon. Explore our curated selection of dreamy destinations and start planning the ultimate celebration of your love.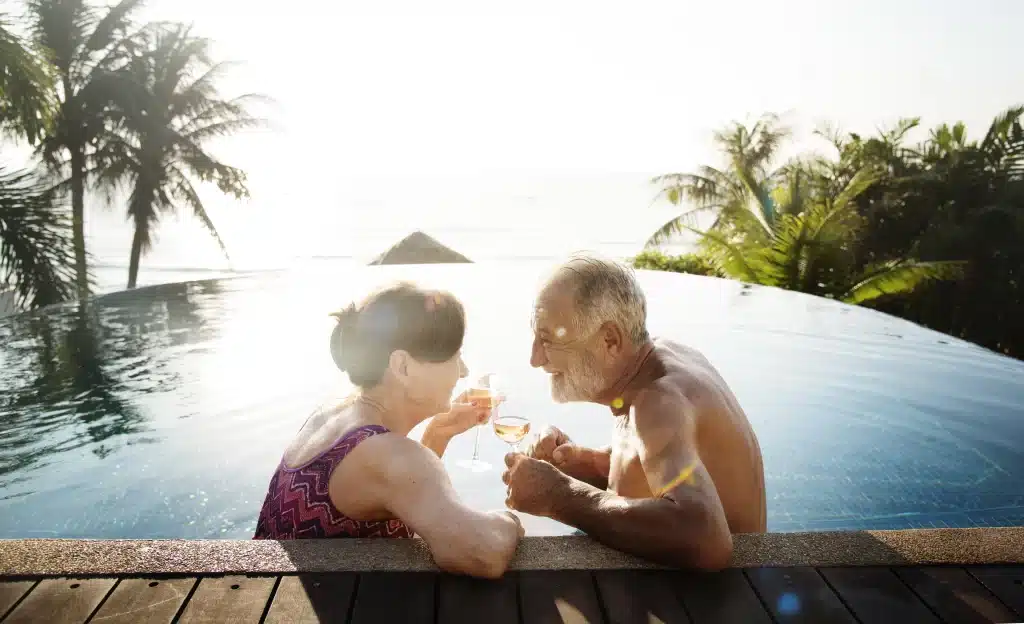 Essential Guide to Getting Married in Costa Rica
Before you can say "I do" in this tropical paradise, there are a few legal requirements that you need to be aware of. Let's take a closer look at what the Costa Rican law stipulates about how to get married in Costa Rica.
#1 Legal requirements for foreigners
Foreigners getting married in Costa Rica will need a valid passport. If one of the parties is a Costa Rican citizen, they will need a Costa Rican identity card (Cedula de Identidad) and a Certificate of Single Status (Certificado de Solteria) issued by the Costa Rica civil registry.
If a woman has been divorced or is a widow, she can only remarry after 300 days from the official issuance date of her divorce decree or her former husband's death certificate. This requirement can be waived if she proves she is not pregnant before her marriage ceremony.
#2 Witnesses
Costa Rican law requires two non-family member witnesses to attend the wedding for civil marriages. These witnesses must provide copies of their passports and a statement of their civil status, nationality, address, and occupation.
#3 Officiant
Only priests, judges, and lawyers are legally authorized to perform a marriage ceremony in Costa Rica. If you wish to have a non-Catholic religious wedding ceremony, a Costa Rican lawyer or judge must also be present to make the marriage official. Civil marriages legally conducted in Costa Rica are valid worldwide.
#4 Submitting legal documents
After the ceremony, the officiant will submit the necessary legal documents to the Civil Registry for registration. It takes about three months for the Civil Registry to issue your Costa Rican marriage certificate, which your lawyer will have translated and then sent to your closest consulate or embassy to be authenticated.
#5 Legalize the marriage in your home country
To be legally recognized in your home country, your official marriage certificate must be translated into your native language by an official translator, authenticated by the Costa Rican Ministry of Foreign Relations, notarized by a Public Notary, and certified and signed by your country's embassy or consulate.
However, checking with your local government or embassy for additional requirements or documents to register your marriage in your home country is always important.
The Best Time to Get Married in Costa Rica
Costa Rica is a stunning country blessed with a tropical climate, which means there are specific times of the year that are more favorable for a wedding.
With this in mind, the best time to get married in Costa Rica is during the dry season, which typically lasts from December to April. This period is characterized by predictable weather, minimizing the chances of rain interrupting your special day. However, it's worth noting that this is also the peak tourist season, so venues and services may be pricier and less available.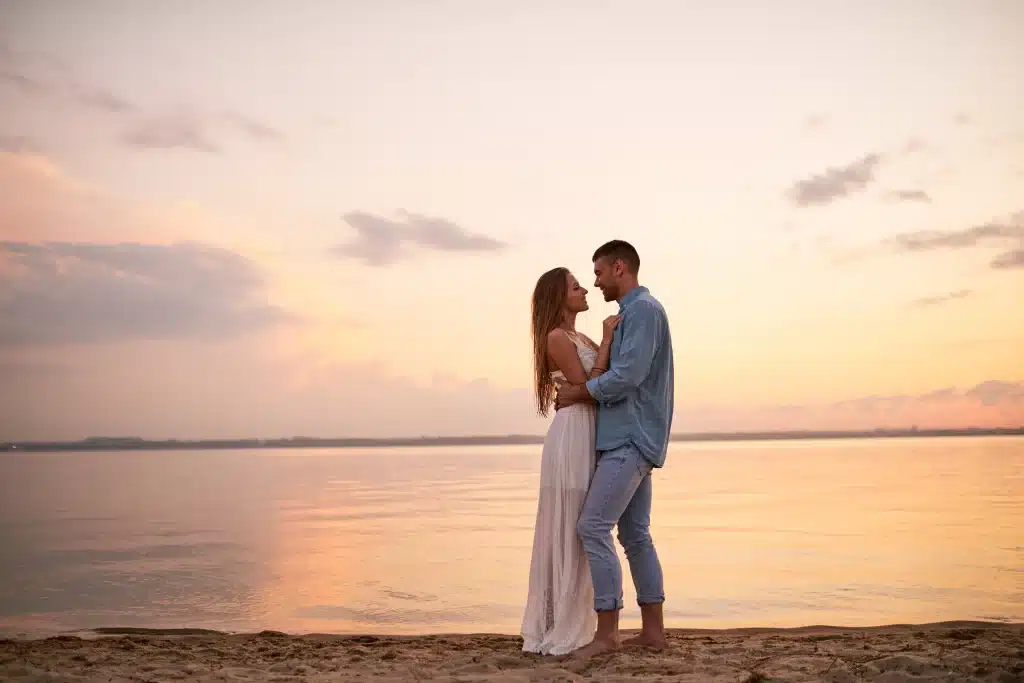 Embrace the Magic of a Costa Rican Wedding
If you are considering getting married in Costa Rica, we hope this guide has helped you plan your wedding day. Our country is not just a destination; it's an experience that captures the heart of every visitor.
Imagine exchanging vows with the love of your life in this paradise with all of your loved ones present; it will be a memory to cherish forever. Ready to embrace the magic? Contact Find My Costa Rica to discover more about romantic getaways you can explore with your significant other.