Welcome to the enchanting world of Costa Rica, a vibrant and biodiverse gem nestled in the heart of Central America. With its stunning natural wonders, rich cultural tapestry, and captivating history, this little paradise has so much to offer.
Immerse yourself in the vibrant beauty of this land and prepare to be captivated by its charm. Whether you're an adventurer, a nature enthusiast, or a history buff, Costa Rica holds something special for everyone.
Learn more about this incredible paradise with our most fantastic Costa Rica facts selection.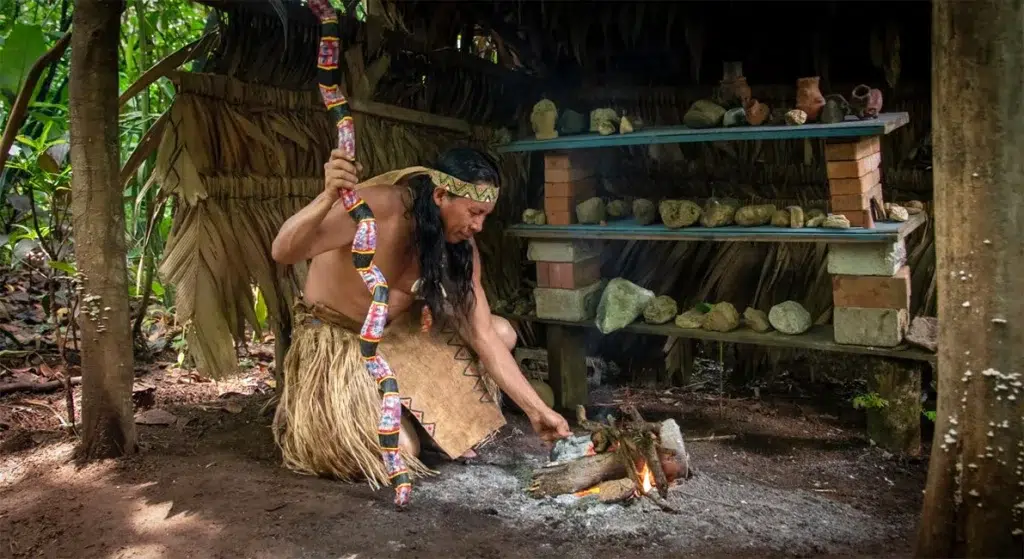 Fascinating Facts About Costa Rica
Prepare to be captivated by the "Pura Vida" spirit that permeates the air, a saying that embodies the country's relaxed and joyful way of life.
As you delve into the following 100 fascinating facts about Costa Rica, you'll discover a land steeped in history, where the absence of a military stands as a testament to its enduring commitment to peace and democracy.
So, join us on this journey as we uncover 100 intriguing and interesting facts about Costa Rica, each shining a light on this tropical paradise's unique allure and wonder.
Geography
Costa Rica is a country in Central America that shares borders with Nicaragua to the north and Panama to the south.
It has a total land area of about 51,100 square kilometers (19,730 square miles).
The country has two coastlines: the Pacific Ocean to the west and the Caribbean Sea to the east.
The highest point in Costa Rica is Cerro Chirripó, 3,820 meters (12,533 feet) above sea level.
Costa Rica hosts a variety of microclimates, allowing travelers to experience different climates in a single day.
Many of Costa Rica's rivers are protected, allowing the country to produce clean, high-quality drinking water.
Costa Rica's unique biological corridor system connects protected areas to promote wildlife movement across the country.
The fertile Central Valley is where most of the country's population lives and where the capital city, San José, is located.
Costa Rica's diverse geography includes beaches, mountains, rainforests, cloud forests, and active volcanoes.
Cocos Island, located about 550 kilometers (342 miles) off the mainland, is a UNESCO World Heritage Site and a diver's paradise.
The country has over 1,000 rivers and numerous lakes, including Lake Arenal, the largest lake in Costa Rica.
Costa Rica is part of the Pacific Ring of Fire, making it prone to earthquakes and volcanic activity.
The country is divided into seven provinces, each headed by an elected governor.
Costa Rica's Central Valley contains nearly two-thirds of the country's population, despite occupying just 4% of its total land area.
Natural wonders
Costa Rica is a pioneer of ecotourism and is probably the most visited country in Central America.
The first eco-lodge was established in the Monteverde Cloud Forest Reserve in the 1970s.
Costa Rica has approximately 200 volcanic formations.
It has five active volcanoes: Poás, Irazú, Arenal, Rincón de la Vieja, and Turrialba.
Arenal Volcano, one of the country's most famous volcanoes, was active until 2010.
Lake Arenal is the largest lake in the country, and it is artificial! It is at the Arenal Volcano's base and is an excellent center for recreational water sports.
There are over 850 bird species in Costa Rica.
Costa Rica is home to the tiny, vibrant blue-and-orange poison dart frog, one of the most poisonous animals in the world.
The lush Río Celeste (Blue River) in Tenorio Volcano National Park gets its stunning turquoise color from a chemical reaction between volcanic minerals and water.
Costa Rica has an impressive number of over 1600 species of orchids, with new species still being discovered.
Monteverde Cloud Forest Reserve is known for its rich biodiversity and is home to countless species of plants, insects, and mammals.
Corcovado National Park is often referred to as the "most biologically intense place on Earth" by National Geographic.
The country is a vital habitat for sea turtles, with several nesting sites on its Pacific and Caribbean coasts.
La Fortuna Waterfall is a stunning 70-meter waterfall near Arenal Volcano, surrounded by lush vegetation.
Costa Rica has over 800 miles of coastline, with beautiful beaches on both the Caribbean and Pacific coasts.
Costa Rica is home to several species of monkeys, including the howler monkey, the white face monkey, and Central American squirrel monkeys.
Costa Rica has only two seasons: winter, between May and October, and summer, between November and April.
Most Of Costa Rica's Energy Comes From Renewable Sources
6% of the world's biodiversity is found in Costa Rica.
25% of the country's territory is considered national parks and is totally protected.
Manuel Antonio National Park is one of the most visited national parks and offers the chance to spot wildlife amid the rainforest and coastline.
The clay-colored thrush (Turdus grayi), known locally as the yigüirro, is Costa Rica's national bird.
The elusive jaguar, the largest big cat in North and South America, can be found in the remote rainforests of Costa Rica.
Forbes named Manuel Antonio Beach one of the most beautiful beaches in the world.
The Guayabo National Monument is the largest archaeological site in Costa Rica, dating back to 1000 BC.
The Osa Peninsula is one of the most biologically diverse places on Earth, home to jaguars, pumas, and the rare harpy eagle.
Bahia Ballena is a fantastic beach shaped like a whale's tail.
Culture
The country was known as "La Costa Rica," which means "the rich coast."
The Most Common phrase In Costa Rica Is "Pura Vida," which means pure life.
Costa Rica has a 97% literacy rate, one of the highest in Latin America.
The country's national flower is the Guaria Morada, a stunning orchid with vibrant purple and pink hues.
"Cafe Chorreado" is a traditional Costa Rican coffee preparation method involving a cloth filter and a metal stand.
Costa Rica hosts colorful and vibrant festivals, like the Fiestas de Zapote and the Festejos Populares.
The marimba, a traditional musical instrument, plays a significant role in Costa Rican folk music.
Traditional Costa Rican cuisine includes dishes like gallo pinto (rice and beans), Casado (a typical meal with rice, beans, salad, and meat), and arroz con leche (rice pudding).
Costa Rica's government and political stability have earned it the nickname "The Switzerland of Central America."
"El Tope" is a famous horse parade held on December 26th in San José to celebrate Christmas.
The oxcart (carreta) is a national symbol and was once used to transport coffee beans. It is featured in Costa Rica's old currency.
Costa Rica is the 13th-largest exporter of coffee in the world.
Soccer is the most popular sport in Costa Rica.
The National Theater of Costa Rica, located in San Jose, is a masterpiece of architecture and a cultural symbol of the country.
Costa Rica has UNESCO-recognized cultural practices, such as ox herding and the Boruca mask dance.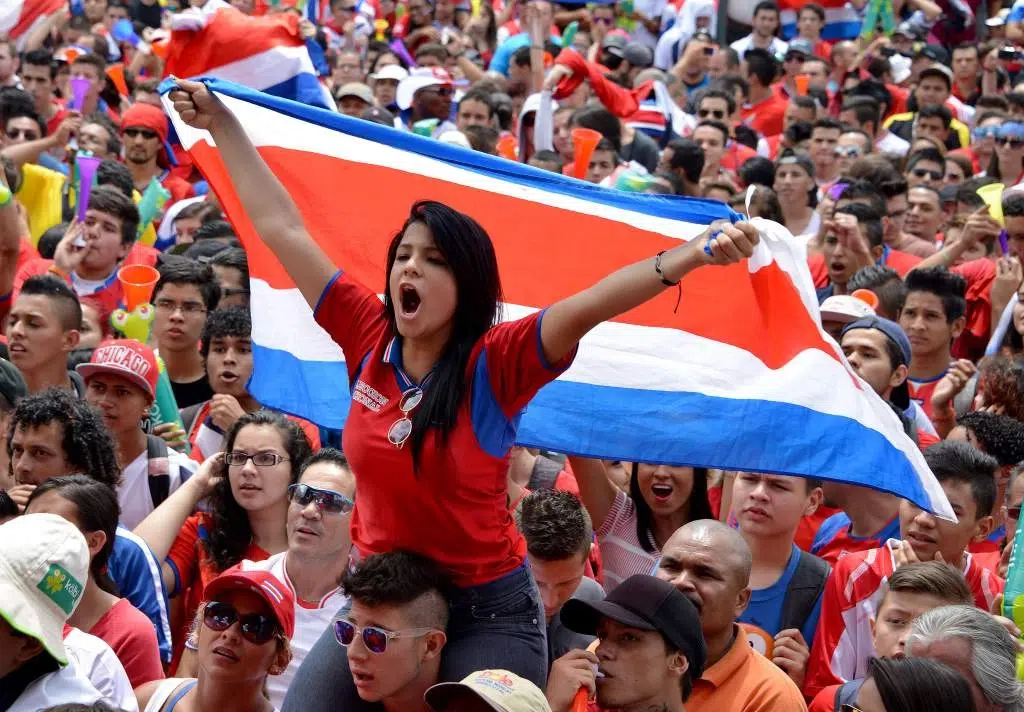 History
Costa Rica's history dates back to pre-Columbian times, with indigenous peoples like the Caribs, Borucas, and Chorotegas inhabiting the region.
Christopher Columbus was the first European to land in Costa Rica during his final voyage to the New World in 1502.
Costa Rica was part of the Captaincy General of Guatemala, a Spanish colony, until it declared independence in 1821.
The region of Guanacaste, now part of Costa Rica, annexed itself from Nicaragua in 1824.
It was briefly part of the Mexican Empire before joining the Federal Republic of Central America, which dissolved in 1838.
Costa Rica abolished its military in 1949, becoming one of the few countries without armed forces.
It has a long tradition of political stability, with a democratic government since 1889.
The country's capital, San José, was established in 1737.
Costa Rica was the first country to legalize IVF (In Vitro Fertilization) in Central America in 1995.
In 2010, Costa Rica elected its first female president, Laura Chinchilla.
Adventure
Costa Rica is a renowned destination for zip-lining, with numerous exhilarating canopy tours across the country.
The Pacuare River offers world-class white-water rafting opportunities, featuring thrilling rapids amid stunning natural scenery.
Monteverde is a premier destination for cloud forest adventures, offering exhilarating activities like canopy walks, zip-lining, and hanging bridges.
Costa Rica's rugged landscapes are perfect for adrenaline-pumping mountain biking trails.
Visitors can experience exciting waterfall rappelling adventures in various regions of the country.
The country's diverse coastal geography provides excellent opportunities for surfing, attracting enthusiasts from around the world.
Snorkeling and scuba diving are popular in Costa Rica, especially around the vibrant reefs of Isla del Caño and the Catalina Islands.
Horseback riding allows visitors to explore remote regions of Costa Rica, such as the serene beaches of the Nicoya Peninsula.
Paragliding and hang gliding offer a bird's-eye view of Costa Rica's breathtaking landscapes, from lush jungles to pristine beaches.
Canyoning, or canyoneering, allows adventurers to explore narrow gorges, rappel down waterfalls, and jump into natural pools.
Miscellaneous
Costa Ricans are often affectionately called ticos because they use the diminutives -ico and -ica.
Costa Rica has the only Central American soccer team to have played in five FIFA World Cups.
Costa Rica boasts an average life expectancy of 80 years.
Costa Rica's currency is the Costa Rican Colón (CRC).
Costa Rica is a democratic republic with a multi-party system. The country's political structure is based on the 1949 Constitution.
The President of Costa Rica is both the head of state and the head of government. The president serves a four-year term and can't be re-elected consecutively.
Costa Rica is known for its high voter turnout in elections, with citizens actively participating in the democratic process.
The national anthem was composed in 1852 by the Costa Rican musician Manuel María Gutiérrez.
Costa Rica's national flag consists of five horizontal stripes: blue, white, red, white, and blue.
Costa Rica is the second-largest exporter of bananas worldwide after Ecuador.
The Pre-Columbian Stone Spheres of Costa Rica, found in the Diquís Delta, are a UNESCO World Heritage Site.
Costa Rica is known for its progressive policies on social and environmental issues, advocating for human rights, gender equality, and sustainable development.
The legendary "El Dorado" (the golden one) was initially believed to be located in Costa Rica.
Costa Rica Is The Most Politically Stable Country In The Region
Costa Rica is one of several countries where people live for over 100 years.
The most famous island in Costa Rica is "Isla del Coco" because the beginning of the movie Jurassic Park was filmed there.
Juan Santamaría is the most important national hero.
The indigenous Bribrí community in Talamanca still practices ancient cacao ceremonies, where cacao is considered sacred.
The sloth, an iconic Costa Rican animal, has its holiday on October 20th, known as "Día Nacional del Perezoso" (National Sloth Day).
La Fortuna, a town near Arenal Volcano, was renamed in 1968 after the volcano's eruption and has since become a popular tourist destination.
The Quepos-Matapalo area on the Pacific Coast is known as the "Sportfishing Capital of the World."
The national soccer team of Costa Rica achieved international fame by reaching the quarterfinals of the 2014 FIFA World Cup.
Costa Rica has one of the world's highest densities of per-capita Internet users.
Costa Rica is considered one of the happiest countries in the world.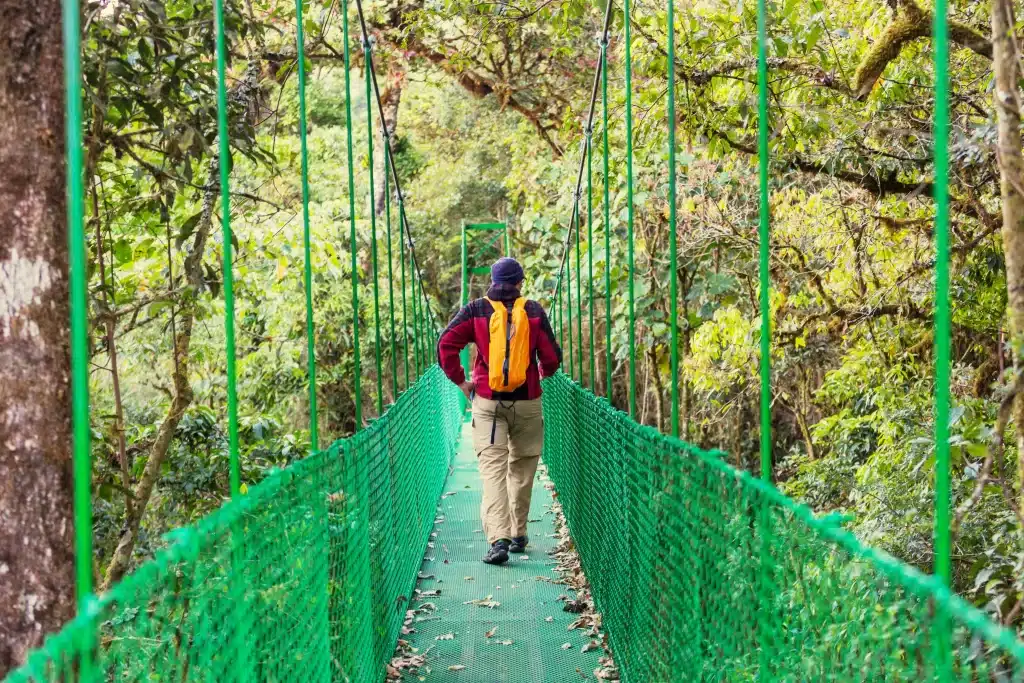 Ready to Enjoy the Captivating Charms of Costa Rica?
Embark on a journey filled with breathtaking landscapes, vibrant culture, and extraordinary wildlife encounters. Discover the magic of Costa Rica's diverse ecosystems, embrace the spirit of adventure, and let your heart be captivated by the warm hospitality of its people.
Plan your next adventure and let your dreams take flight with Find My Costa Rica, your ultimate guide to exploring this extraordinary land.
Whether basking in the beauty of Manuel Antonio's stunning coastline or discovering the mysteries of the rainforests in Monteverde, Find My Costa Rica is your gateway to a truly unforgettable experience.
Explore the wonders of Costa Rica with Find My Costa Rica and embark on the adventure of a lifetime!