Find My Costa Rica also offers the following tours:
Bajos del Toro Waterfall
This beautiful waterfall is tucked away in the mystical cloud forest of the same name, Bajos del Toro. It is near Poas Volcano and Rincon de la Vieja. Getting to the Bajos del Toro waterfall takes only about 1 1/2 hours from San Jose.
With a 300-foot (91-meter) drop and a lush, untamed landscape all around, Bajos del Toro falls in an impressive cascade. To reach the waterfall, embark on a moderate hike through the cloud forest and witness the amazing landscape once you arrive.
Llanos de Cortez Waterfall, Guanacaste
Llanos de Cortez Waterfall, located in Guanacaste, is a hidden gem in Costa Rica. There is no other waterfall in this region. The different streams of water that fall along the mossy rocks and the lush forest add to the area's scenic beauty.
While visiting this stunning waterfall in Costa Rica, you can enjoy a refreshing swim in the pool, bask in the sun on the sandy beach-like area, or relax while listening to the soothing sound of rushing water.
Oropendola Waterfall, Guanacaste
Oropendola Waterfall is a very accessible waterfall. It is a picturesque paradise that captivates visitors with its cascades and serene natural setting.
It offers a serene and secluded atmosphere, making it an ideal spot for relaxing and connecting with nature. The turquoise pool at its base invites you to take a refreshing dip.
The trail is well-maintained, so there's not much effort needed to walk it. Along the way, handrails and stone steps make the journey easier. Right before getting to the waterfall, there is a hanging bridge that spices up some excitement and adventure.
Bijagual Waterfall, Central Pacific
Bijagual Waterfall is a hidden treasure in the Central Pacific region. This captivating waterfall cascades down a cliff into a mist-filled gorge. It is also one of the tallest waterfalls in Costa Rica!
The surrounding rainforest adds to the allure, as you can witness the diverse flora and fauna thriving in this vibrant ecosystem.
While reaching the waterfall base can be challenging, the reward is worth it. Once there, you can cool off in the refreshing pool at the foot of the waterfall or revel in the awe-inspiring view.
Montezuma Waterfall
Montezuma Waterfall is a true natural wonder located near the bohemian beach town of Montezuma. This three-tier waterfall captivates visitors with its beauty and accessibility. Water cascades down moss-covered rocks, creating inviting pools.
To reach the Montezuma waterfalls, you can hike through a scenic forested trail. The lower pool is easily accessible and well-suited for swimming, while the upper tiers offer stunning views and smaller, more intimate pools.
The surrounding lush greenery and vibrant wildlife make this waterfall an enchanting oasis.
Savegre Waterfall
Savegre Waterfall is a picturesque waterfall that descends from around 75 feet (23 meters) and lands in a tranquil pool. Fed by the Savegre River, this waterfall is surrounded by lush cloud forest and offers a refreshing escape from the outside world.
You can hike through the verdant trails, marveling at the diverse plant and animal species that call this area home. The cool mist from the waterfall provides a refreshing break.
Catarata Tesoro Escondido
The Catarata Tesoro Escondido, or "Hidden Treasure Waterfall," offers a secluded and magical experience. Getting to Catarata Tesoro Escondido involves a scenic hike through the rainforest, crossing streams, and immersing yourself in the wildlife.
Swim in the blue waterfalls, admire the cascading beauty, and soak up the peaceful ambiance of this hidden gem. The surrounding area teems with wildlife, so you may spot monkeys, sloths, and colorful birds on their journey to the waterfall.
Los Chorros Waterfalls
Los Chorros waterfalls are located in Parque Recreativo Los Chorros, 20 minutes from Grecia, a small town in the Central Valley of Costa Rica.
One of the most amazing things about Los Chorros is that there are two waterfalls near each other. To reach the waterfall, you can drive from Grecia until you get to the park's parking lot. Once there, you can leave your car and walk for about 15 minutes to the waterfalls.
During the day, this place is ideal for taking pictures and enjoying refreshing activities.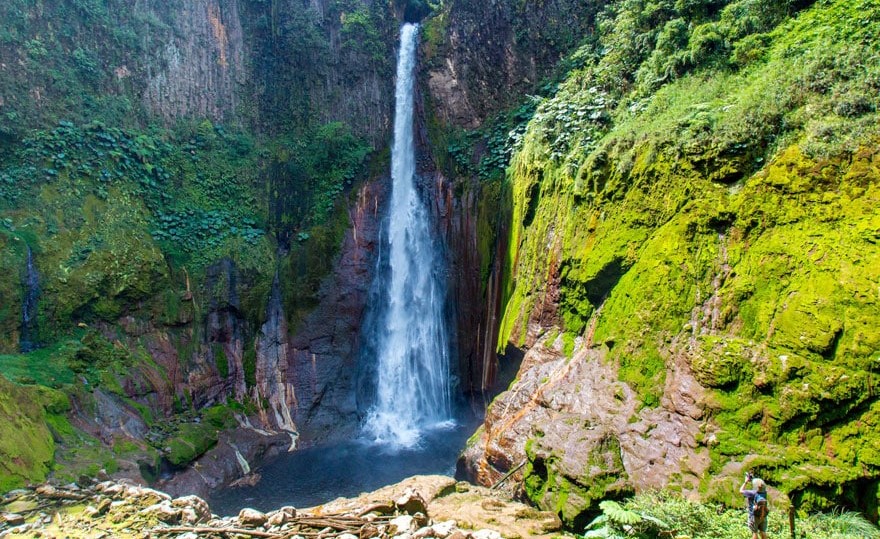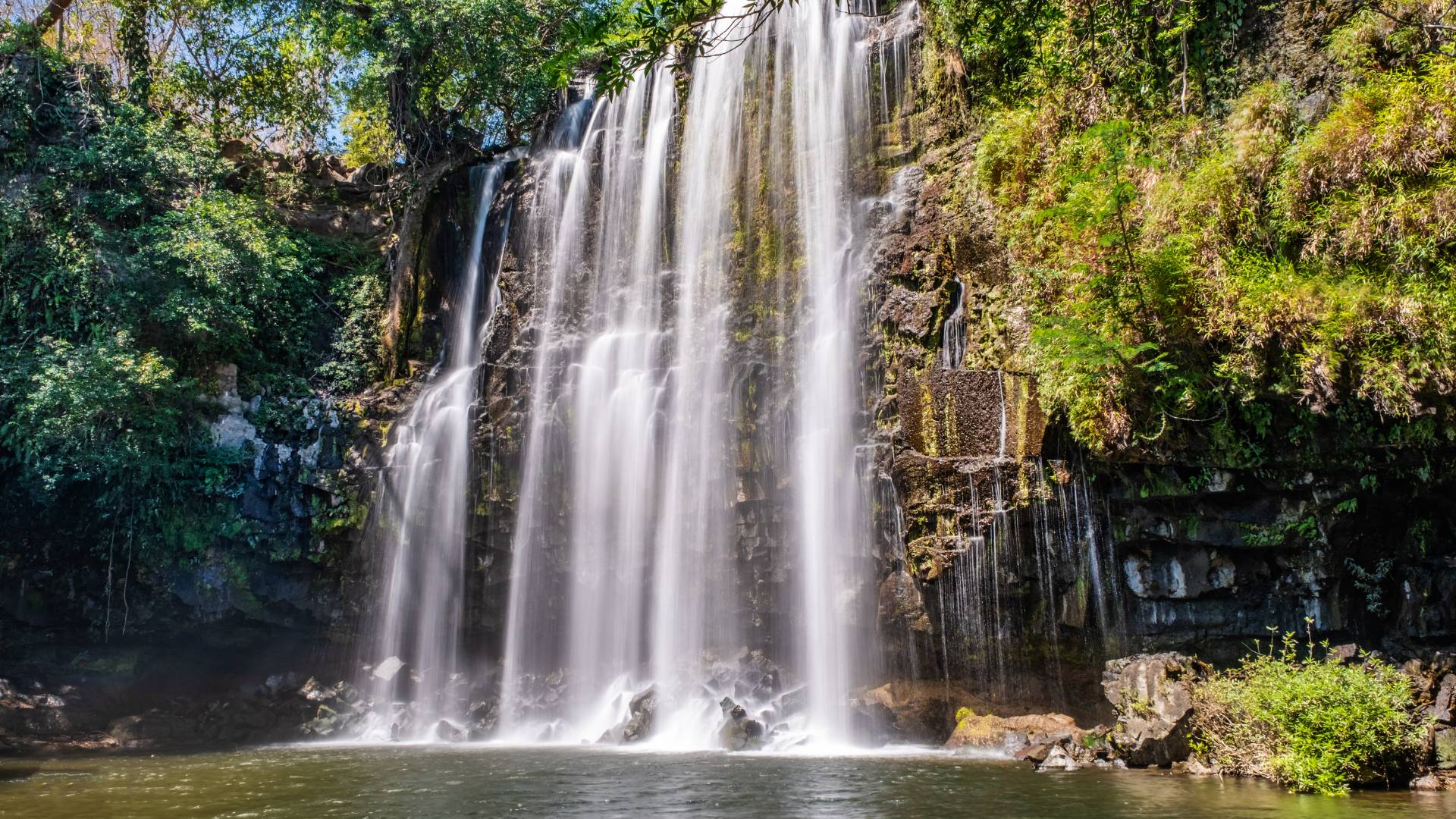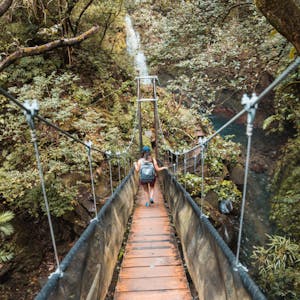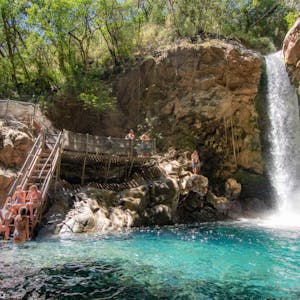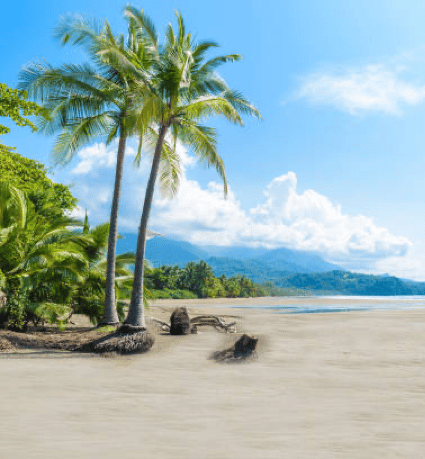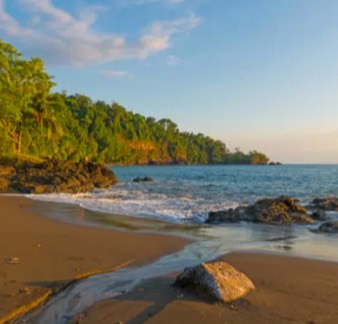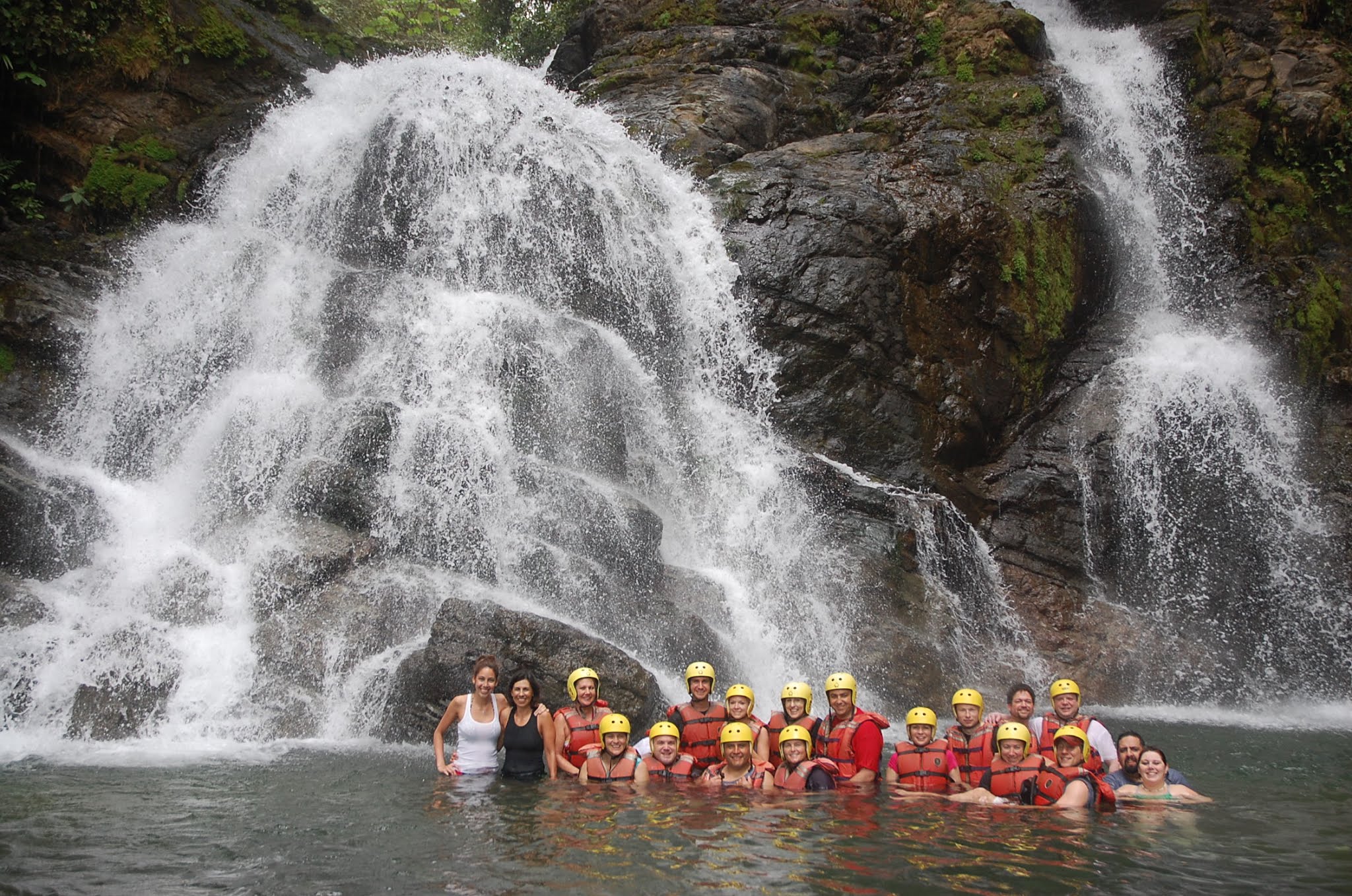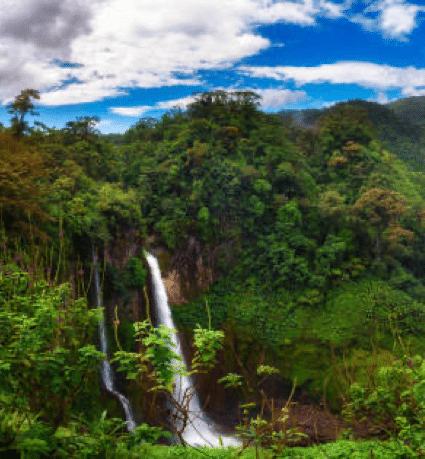 Why Choose Costa Rica for a Waterfall Adventure
Costa Rica is the perfect destination for waterfall adventures for several reasons. Lush rainforests and breathtaking landscapes create the ideal setting for exploring these wonders.
Additionally, Costa Rica's breathtaking waterfalls are vital to the country's rich biodiversity. Waterfalls serve as habitats for diverse wildlife, allowing visitors to experience memorable encounters.
Moreover, the country's commitment to sustainable tourism ensures the preservation of these spectacular waterfalls.
Let Us Help You Plan Your Next Waterfall Tour in Costa Rica
Costa Rica's majestic waterfalls are more than just mesmerizing sights; they offer unforgettable experiences and cherished memories. Our team at Find My Costa Rica specializes in designing tours highlighting Costa Rica's natural wonders, such as its spectacular waterfalls and volcanoes.
We can proudly say that exploring Costa Rica is easier with our expert guides. We're passionate about sharing our knowledge and love of Costa Rica's natural treasures. These treasures include the most visited waterfalls in Costa Rica.
Let us plan the ultimate waterfall and volcano tour in Costa Rica. We handle all the details, ensuring a seamless and stress-free experience. Contact Find My Costa Rica today to book your tour or inquire about our services.