Things to Do in Sarapiqui, Costa Rica
If you're an avid nature enthusiast or an adventure seeker yearning for a thrilling escapade, Sarapiqui, Costa Rica, is a must-visit destination.
Visit La Selva Biological Station
Explore this renowned research station and biological reserve, which offers guided tours to discover the diverse flora and fauna of the rainforest.
Canopy Tours and Zip-lining
Thrill-seekers can soar over the treetops on a network of cables and platforms on zip-line tours. Crossing the canopy on one of the many zip lines, you can take in the richness of the rainforest's many layers.
Birdwatching and Wildlife Spotting
Embark on guided hikes through the Sarapiqui rainforest to observe the incredible biodiversity, spot wildlife such as monkeys, sloths, and birds, and learn about the local plants and trees.
River Rafting in the Sarapiqui River
The San Juan River flows through Nicaragua and Costa Rica on its way to the Caribbean, and one of its tributaries is the Sarapiqui River. The Sarapiqui River is famous as a whitewater rafting destination for class 2 and 3 rapids, but it is also adrenaline-pumping for experienced class 3 and 4 rafters.
Boat Tours and Wildlife Safaris
Take a boat tour or kayak along the Sarapiqui River, where you can witness the region's abundant wildlife, including caimans, turtles, and various bird species.
Butterfly Gardens and Rescue Centers
Visit a butterfly farm in Sarapiqui to witness the enchanting world of butterflies up close. Learn about their life cycle and observe various species fluttering around.
Visit Puerto Viejo de Sarapiquí
Puerto Viejo de Sarapiqui is a beautiful, off-the-beaten-path eco-destination with plenty to offer adventurers and nature lovers. It should not be confused with Puerto Viejo de Limon on the Caribbean Coast.
There aren't a ton of tourist traps like restaurants, supermarkets, shops, and souvenir stalls in this small town, and visitors soon realize that nature is where the real magic happens.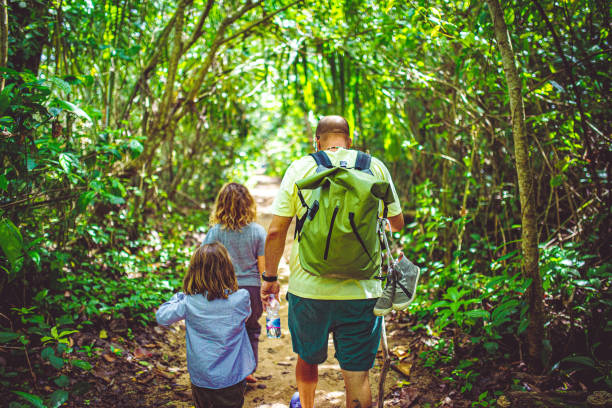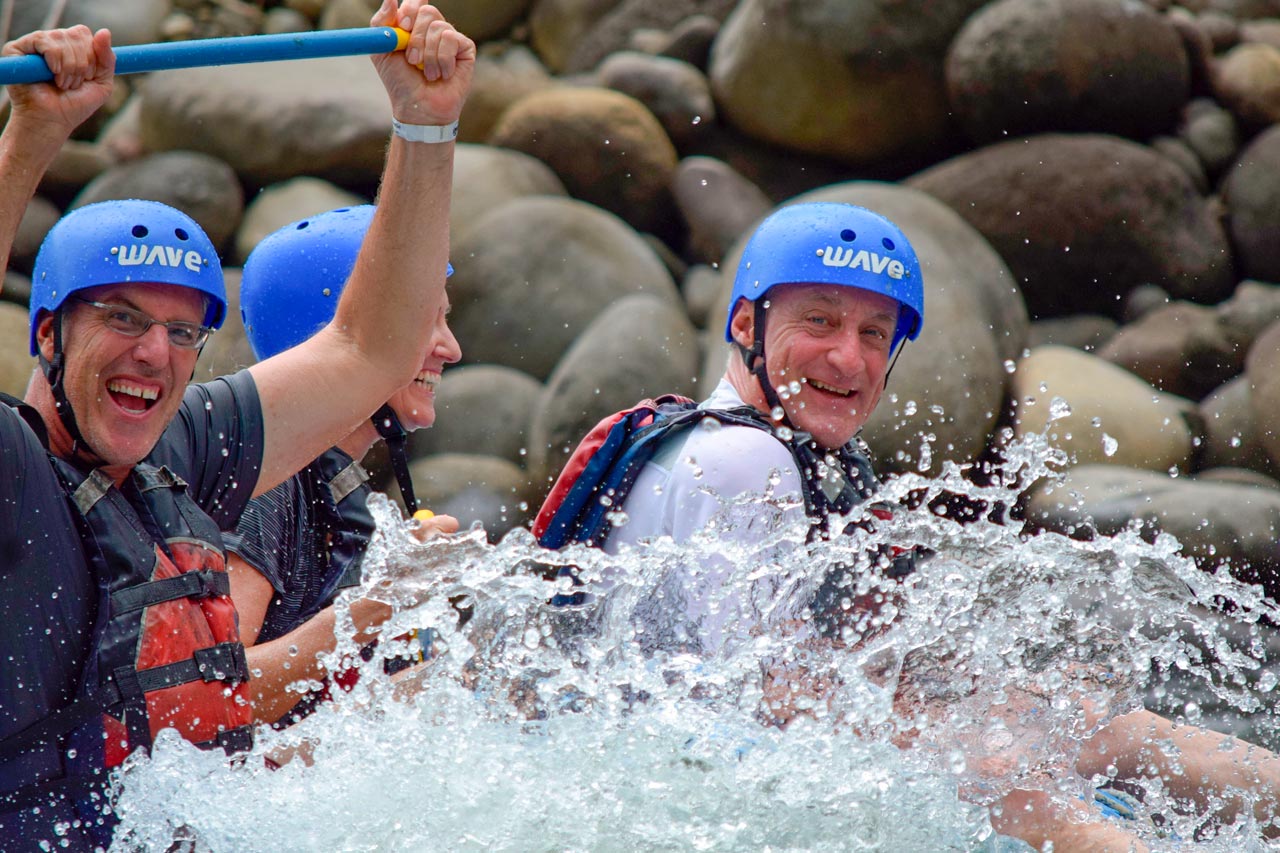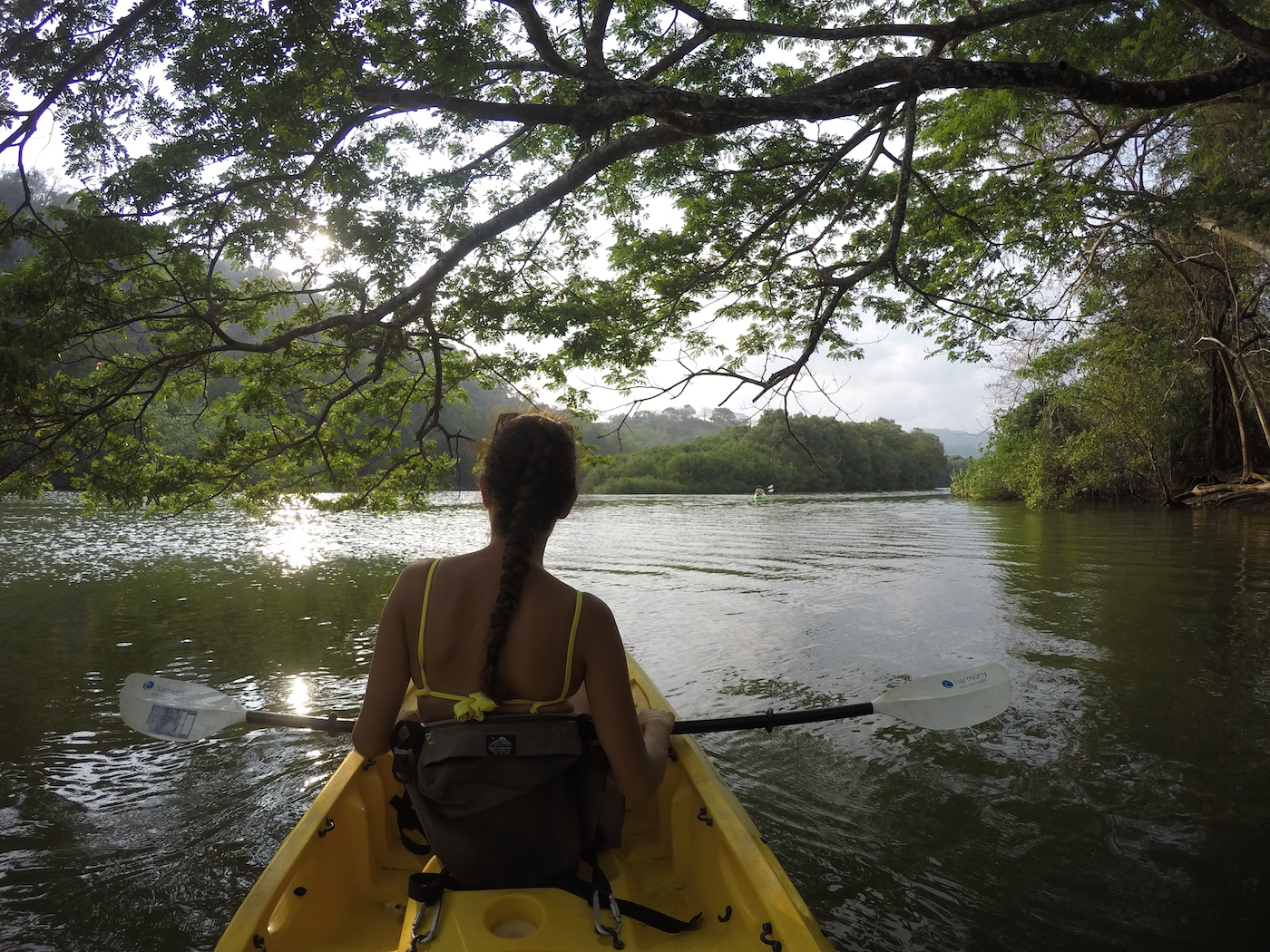 When is The Best Time to Visit Sarapiqui?
The best time to visit Sarapiqui, Costa Rica, is during the dry season, typically from December to April. This period offers the most favorable weather conditions, with less rainfall and plenty of sunshine. The dry season is an excellent time for outdoor activities such as hiking, wildlife spotting, and rainforest exploration.
However, it's important to note that Sarapiqui is in a tropical region, so you may still experience some rainfall, even during the dry season. The weather can be unpredictable, and occasional showers can occur.
You can also visit during Costa Rica's rainy season, which spans from May to November and has more frequent rainfall and higher humidity.
Let us Help You Plan a Magical Adventure to Sarapiqui, Costa Rica!
By venturing into Sarapiqui, you become part of a greater story of conservation and sustainable ecotourism. Witness firsthand the efforts made by the local community to protect their precious environment, and feel the pride that swells within you as you contribute to preserving this extraordinary ecosystem.
Are you ready to embark on an extraordinary adventure that will leave an indelible mark on your soul? Sarapiqui beckons you with its wild allure and promises a once-in-a-lifetime journey. Discover the untamed beauty that awaits, and let Sarapiqui unlock the explorer within you.
Contact Find My Costa Rica now to learn more about our Costa Rica tours!
1. Is Sarapiqui worth visiting?
Yes, Sarapiqui is worth visiting for its stunning rainforests, diverse wildlife, and thrilling adventure activities.
2. How do I get to Sarapiqui from San Jose?
You can take a bus or drive to Sarapiqui from San Jose. The bus ride takes around 2-3 hours, while driving typically takes about 1.5-2 hours.
3. Are there any guided tours available for exploring Sarapiqui's natural wonders?
Yes, several guided tours in Sarapiqui offer the opportunity to explore its natural wonders. You can find guided hikes, horseback riding tours, river safaris, canopy tours, and more led by experienced guides who provide insights into the local flora, fauna, and ecosystems.
4. What is the weather like in Sarapiqui?
The weather in Sarapiqui is typically tropical with high humidity. The dry season, from December to April, offers less rainfall and more sunshine. However, even during the wet season (May to November), occasional showers are common, and the rainforest is at its most vibrant and lush.