Surfing spots for intermediate surfers include: 
Dominical – Southern Pacific
This beach is located on the southern Pacific coast. When visiting Costa Rica, you need to go to Dominical. Here, you'll find a variety of surf breaks to choose from, with waves ranging from waist-high to overhead. Depending on the route, this surf spot is within three and a half-hour drive of San José.
If you're looking for a quieter spot to learn how to surf, consider heading to Nosara. The beach break at Playa Guiones offers waves for surfers of all levels, from beginners to advanced. Here, you'll find consistent waves and a variety of surf schools and surf camps that offer accommodations, healthy meals, and comprehensive surf lessons.
Playa Guiones – Guanacaste 
If you want a spot with consistent waves and a friendly surfing community, consider heading to Playa Guiones in Nosara. This beach offers a variety of breaks for experienced surfers, as well as plenty of surf schools and rental shops in the area.
This beach, near Jacó and located a few hours' drive from San Jose, is another popular spot for experienced surfers. Playa Hermosa has powerful waves that can reach up to 10 feet, and it's not uncommon to see professional surfers practicing their skills in the area.
Jacó Beach – Central Pacific
This is another popular surf spot for beginners, with its sandy bottom and manageable waves. The area also has plenty of surf schools and rental shops, making it a great place to learn how to surf. While here, you can explore the many surf camps offering surf lessons, yoga classes, Spanish lessons, and cultural excursions. This is also a convenient beach because it's only an hour and a half west of San José.
For experienced surfers, the best spots are:
Pavones – Southern Pacific
This is one of the most legendary surf spots on the southern Pacific coast of Costa Rica. This spot is known for its long, barreling waves that reach up to 500 meters. Pavones is a challenging spot, but it's well worth the effort for advanced surfers looking to test their skills.
Playa Matapalo – Osa Península
Playa Matapalo sits on the wild and untouched Osa Peninsula, making it a hidden treasure for surfers. Advanced surfers looking for an adrenaline-pumping ride love this beach's consistent and powerful waves.
Playa Hermosa – Santa Teresa, Nicoya Península
Playa Hermosa is a famous surfing destination. It's known for its powerful and hollow waves, which make it appealing to more experienced surfers. Intermediate surfers, however, can find smaller, more manageable waves closer to shore. 
Cocles is a must-visit destination for any serious surfer looking for a challenging and rewarding surfing experience in Costa Rica. With its powerful waves, stunning scenery, and relatively uncrowded location, Cocles is a hidden gem on the Caribbean coast that should be noticed.
If you're an advanced surfer looking for a challenge, Costa Rica has some of the best surf spots in the world. All you have to do is grab your board and get ready to tackle some amazing waves.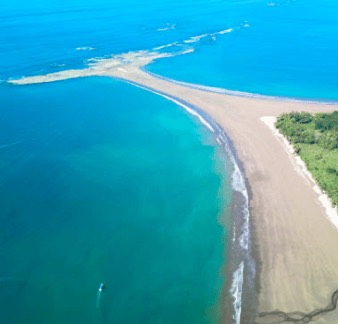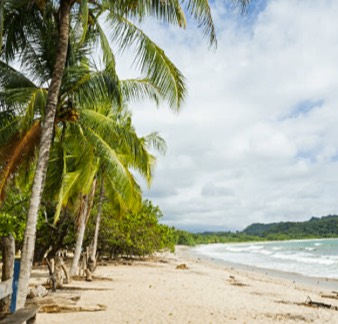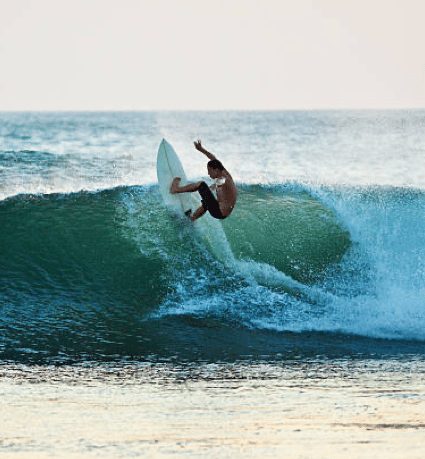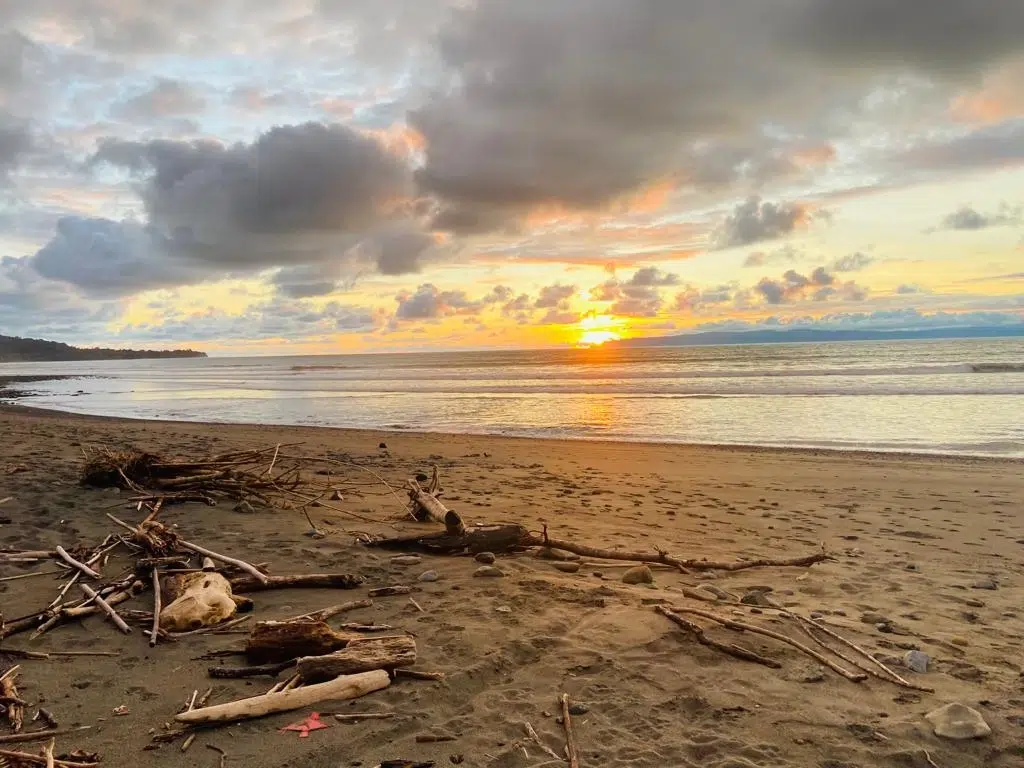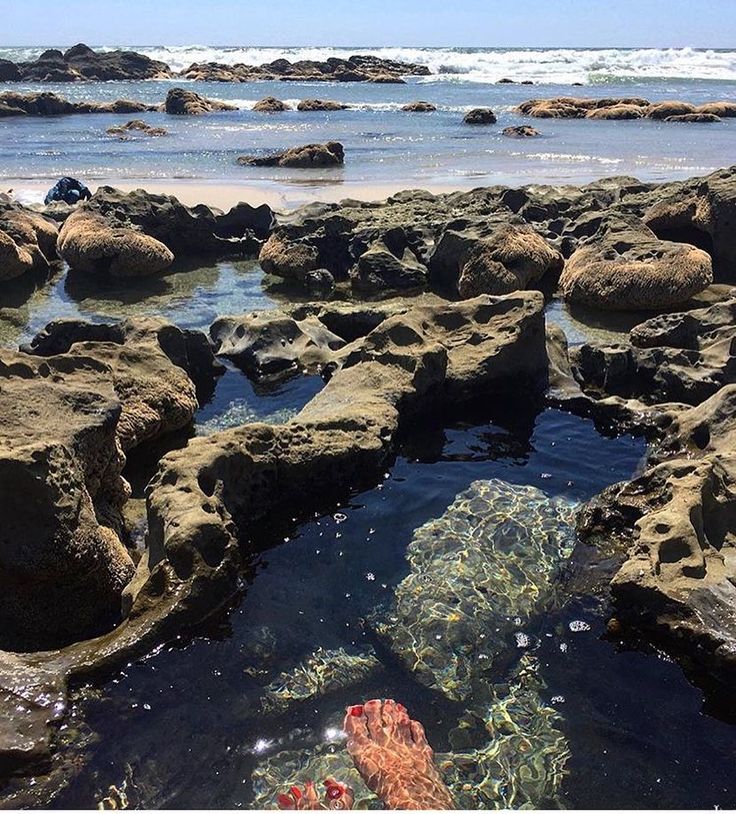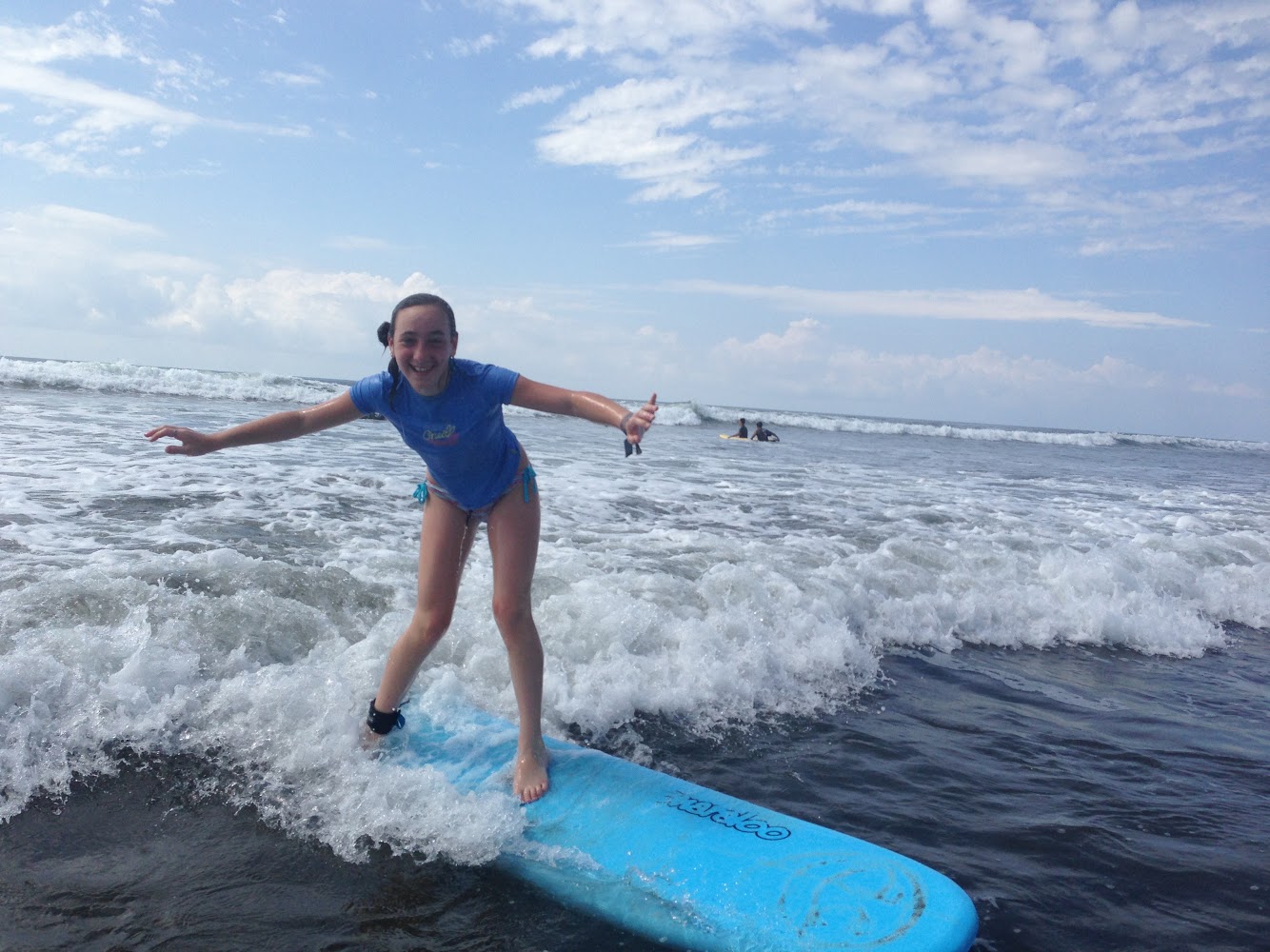 All You Need to Know About Surfing in Costa Rica
Costa Rica is a Central American paradise that has become a mecca for surfers from all over the world. But what makes Costa Rica a great place to surf? And what do you need to know before planning your surfing adventure here?
First and foremost, Costa Rica boasts over 800 miles of coastline, offering a wide range of surfing spots to suit all levels. From the world-famous surf breaks at Playa Tamarindo and Jaco Beach to quieter spots like Santa Teresa and Nosara, there's no shortage of waves to ride in Costa Rica.
In addition to its diverse range of surfing spots, Costa Rica has a warm and tropical climate, making it an ideal year-round surfing destination. The water temperature averages around 80 degrees Fahrenheit, so you can surf comfortably without a wetsuit.
Costa Rica also offers multiple activities, such as hiking, fishing, zip-lining, horseback riding, yoga, and wildlife watching. When it comes to accommodations, there are plenty of options available, from budget-friendly hostels to luxurious resorts.
Moreover, the country is a popular destination for surf camps, with various camps and retreats to suit different budgets, skill levels, and preferences. A Costa Rica surf camp typically offers all the amenities, including accommodations, meals, surf lessons, equipment rentals, and transportation to the best surf spots.
But before you grab your board and hop on a plane, there are a few things to keep in mind when planning your Costa Rica surf trip. For instance, you need to research the specific surf spots you plan to visit.
Some destinations are closer to the Liberia area, located northwest of the country, while others are close to San José, located in the central valley of Costa Rica. With that in mind, you can book a flight to Liberia International Airport or San José Airport. 
Also, keep in mind that some areas can be affected by strong currents or require advanced surfing skills, so watch out for that information when planning your trip.
Another important recommendation is to book your accommodations in advance, especially during peak surf season, to ensure availability and the best rates.
Learn to Surf Quickly in Manuel Antonio, Costa Rica
At Find My Costa Rica, we offer Costa Rica surf vacation packages with everything you need for the ultimate adventure, including surfing lessons in Manuel Antonio National Park.
Manuel Antonio is a stunning beach town on the Pacific coast of Costa Rica, known for its warm waters and consistent waves that are perfect for beginners and intermediate surfers alike. Our surfing lessons are designed to help you learn the basics of surfing quickly and easily.
Our experienced and friendly surf instructors will guide you through the process, teaching you everything from paddling techniques to standing up on your board. With our help, you'll catch waves and feel the thrill of surfing in no time.
But our Costa Rica surf vacation packages aren't just about surfing. We also offer a range of adventure activities and tours that will help you make the most of your time in this beautiful country. From exploring the rainforest to relaxing on beautiful beaches, there's something for everyone.
We can take you to Isla Damas so that you get to experience Costa Rica at its best on a secluded surf tour. With private transfers, we'll pick you up at their hotels and take you to the Quepos River. After crossing the river, you'll drive down the long, completely secluded beach.
Book a surf coaching lesson or tour with Find My Costa Rica today and experience the thrill of surfing in one of the most beautiful places on earth. Contact Find My Costa Rica if you have questions or need help booking your Costa Rica surf trip. Get ready to ride the waves in paradise!
1. What is the best time of year to surf in Costa Rica?
One of the best things about surfing in Costa Rica is that there are waves year-round, meaning you can enjoy great surfing anytime.
2. Is Costa Rica good for novice surfers?
Yes. Costa Rica is a great destination for novice surfers! With warm waters, consistent waves, and various surf breaks, Costa Rica offers ideal conditions for learning to surf.
3. Which coast is better for surfing in Costa Rica?
The Pacific and Caribbean coasts of Costa Rica offer excellent surfing opportunities, with various surf breaks to suit different levels of surfers.
4. Is there a minimum age to go on a surf trip?
No. There is no specific minimum age requirement for going on a surf trip in Costa Rica. Most surf schools and tour operators have age restrictions for their surfing lessons and tours. 
Typically, children as young as 5 or 6 can start learning to surf, but choosing a surf school with experienced surf instructors and a safe, supportive environment for young surfers is important. Some surf schools may require children to have basic swimming skills and be comfortable in the water. In addition, you can explore family surf camps in Nosara.