Things to Do in Central Pacific Costa Rica
Visiting Costa Rica's Central Pacific Coast is an invitation to connect with nature, immerse yourself in thrilling adventures, and embrace the laid-back lifestyle of this tropical paradise.
With incredible biodiversity, stunning landscapes, and warm hospitality, the Central Pacific zone promises a vacation filled with unforgettable moments and lifelong memories.
Central Pacific Costa Rica offers an array of captivating experiences that cater to every traveler's desires.
Whether you seek thrilling water adventures, a connection with nature, or an exploration of local traditions, Central Pacific Costa Rica offers abundant activities and experiences that will leave you with unforgettable memories.
Beach and Water Activities
Surfing
Ride the waves along the Central Pacific Coast, known for its excellent surf breaks suitable for all skill levels. Whether you're a beginner or an experienced surfer, spots like Jaco, Hermosa, and Dominical offer thrilling surf experiences.
You can learn all you need from our guides, so come to us! It is not guaranteed that you will be able to ride your first wave in your first class. During the lessons, though, we guarantee you'll have lots of fun and meet new friends.
Snorkeling and Diving
Explore the vibrant underwater world of Costa Rica by snorkeling or diving. Discover colorful coral reefs, tropical fish, and even the chance to encounter sea turtles, dolphins, and rays. Popular spots for snorkeling and diving include Manuel Antonio National Park and Isla del Caño.
With our snorkeling tours, we provide round-trip transportation from your hotel. Additionally, we take care of all aspects of your trip. Our most popular tours include our 3.5-hour Catamaran Sailing & Snorkeling Tour and our Kayaking Sea & Snorkel Tour at Manuel Antonio.
Sport fishing
Experience the thrill of deep-sea fishing in the Pacific Ocean. Central Pacific Costa Rica is known for its excellent sportfishing opportunities, where you can reel in marlin, sailfish, tuna, and other prized game fish.
Rainforest Exploration
Hiking and Nature Trails
Embark on hikes and nature walks through the lush rainforests of the Central Pacific Coast. Explore the diverse trails of Manuel Antonio National Park, Carara National Park, or the pristine rainforests around Dominical. Keep an eye out for wildlife and enjoy the serenity of nature.
We can take you on a private tour through Manuel Antonio, where you can find mangrove swamps, rainforests, and marshy woodlands. We can also take you on a 6-hour tour of Carara National Park.
Canopy Tours and Zip-Lining
Get a bird's-eye view of the rainforest canopy by taking a thrilling canopy tour or zip-lining adventure. Glide through the treetops on suspended cables, gaining a unique perspective of the rainforest ecosystem.
You can join us for an exhilarating trek through Manuel Antonio, where you'll soar through the treetops on a series of ziplines, observe the vibrant biodiversity of the rainforest, and rappel down towering trees in an adrenaline-pumping experience.
Wildlife Encounters
Wildlife Safaris
Join guided wildlife safaris in national parks and reserves to spot fascinating creatures. Look out for monkeys, sloths, colorful birds, reptiles, and other unique wildlife that call the rainforest home. Knowledgeable guides will enhance your experience by providing insights into the local flora and fauna.
Damas Island is a great place to visit for a wildlife safari. This region is filled with wildlife and amazing plant life that can survive in saltwater. You can do this tour either by boat or kayak, and it is both fun and educational. 
Whale and Dolphin Watching
Take a boat tour off the coast to observe the majestic humpback whales and playful dolphins that migrate through the Central Pacific waters. Witness their impressive acrobatics and listen to the songs of these magnificent creatures.
With our whale watching tour from Manuel Antonio, you'll have the opportunity to spot majestic pilot and humpback whales in the breathtaking Marino Ballena National Park near Uvita. 
Cultural Experiences
Along with its natural beauty, the Central Pacific Coast offers cultural experiences that glimpse the local way of life.
Visit charming coastal towns like Quepos or Jaco, where you can browse vibrant local markets, sample delicious cuisine infused with fresh seafood and tropical flavors, and engage with friendly locals who are proud to share their traditions and stories.
Our guides can take you to experience the vibrant local food scene. You can indulge in activities such as selecting ingredients at the farmers' market or preparing traditional Costa Rican dishes. 
Also, you can visit a captivating spice garden tour, learning about organic farming, coffee, cacao, and spice cultivation.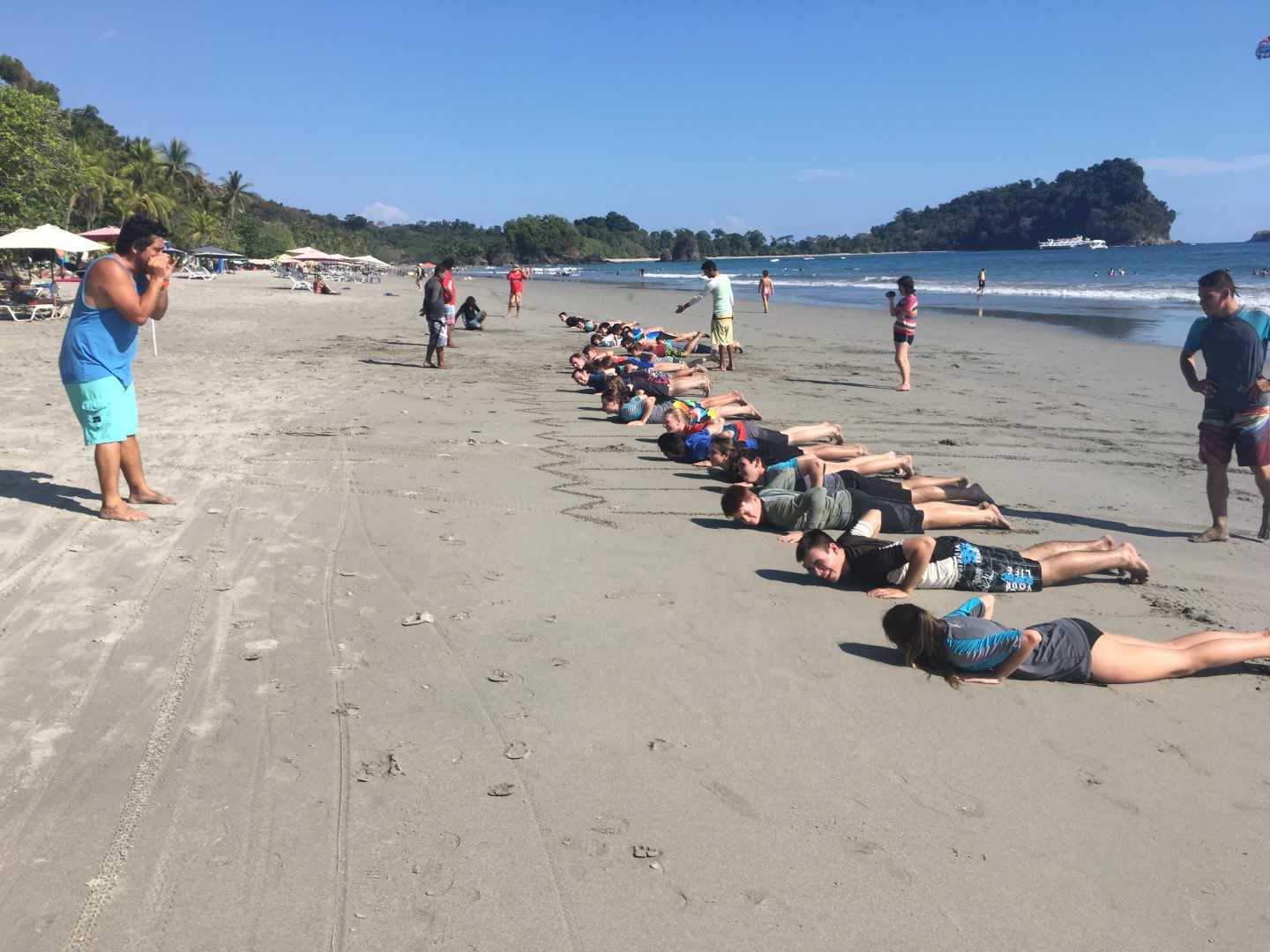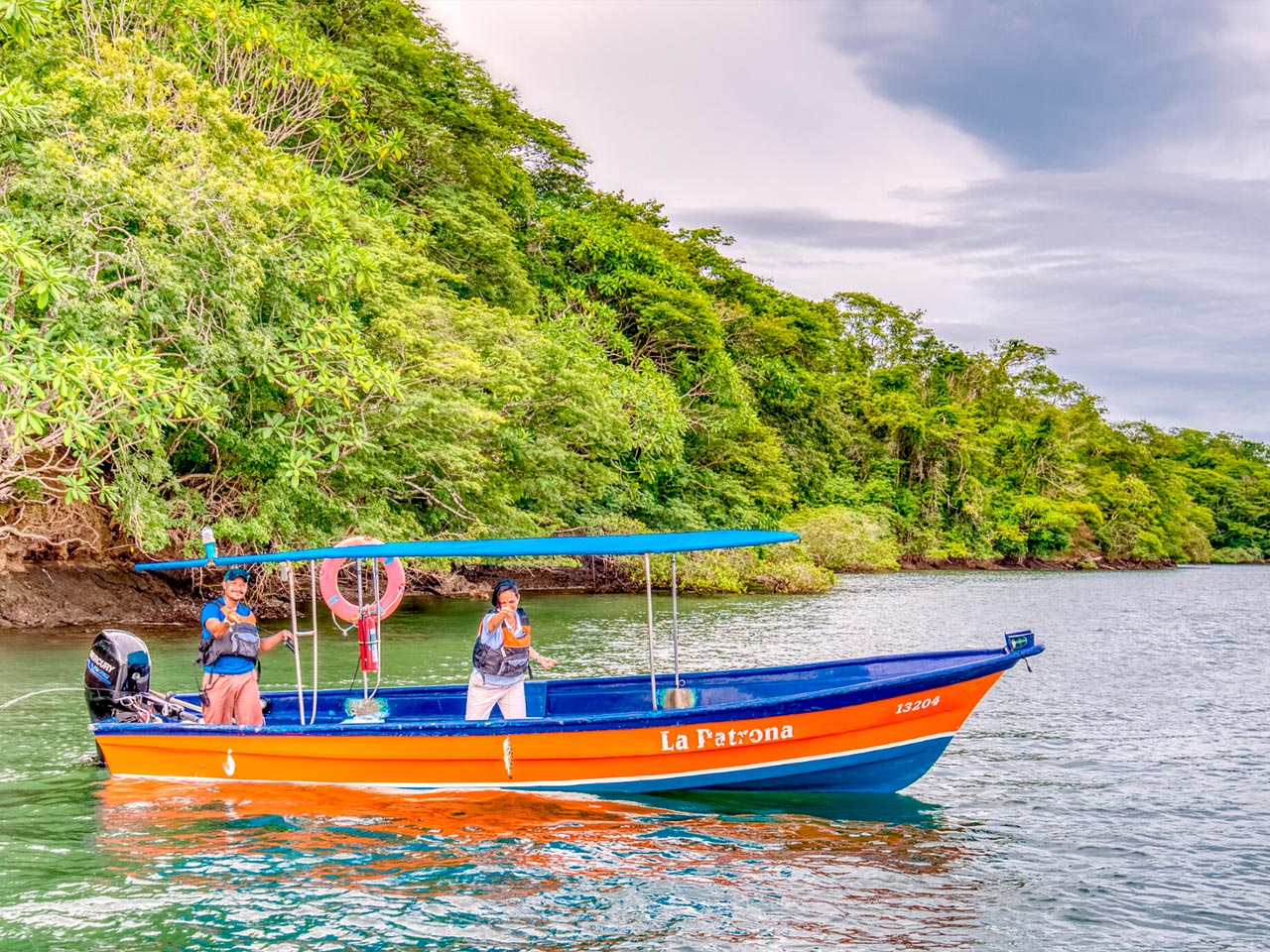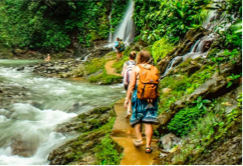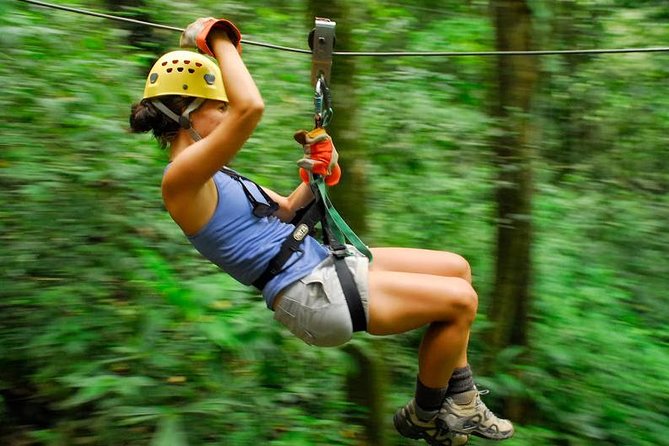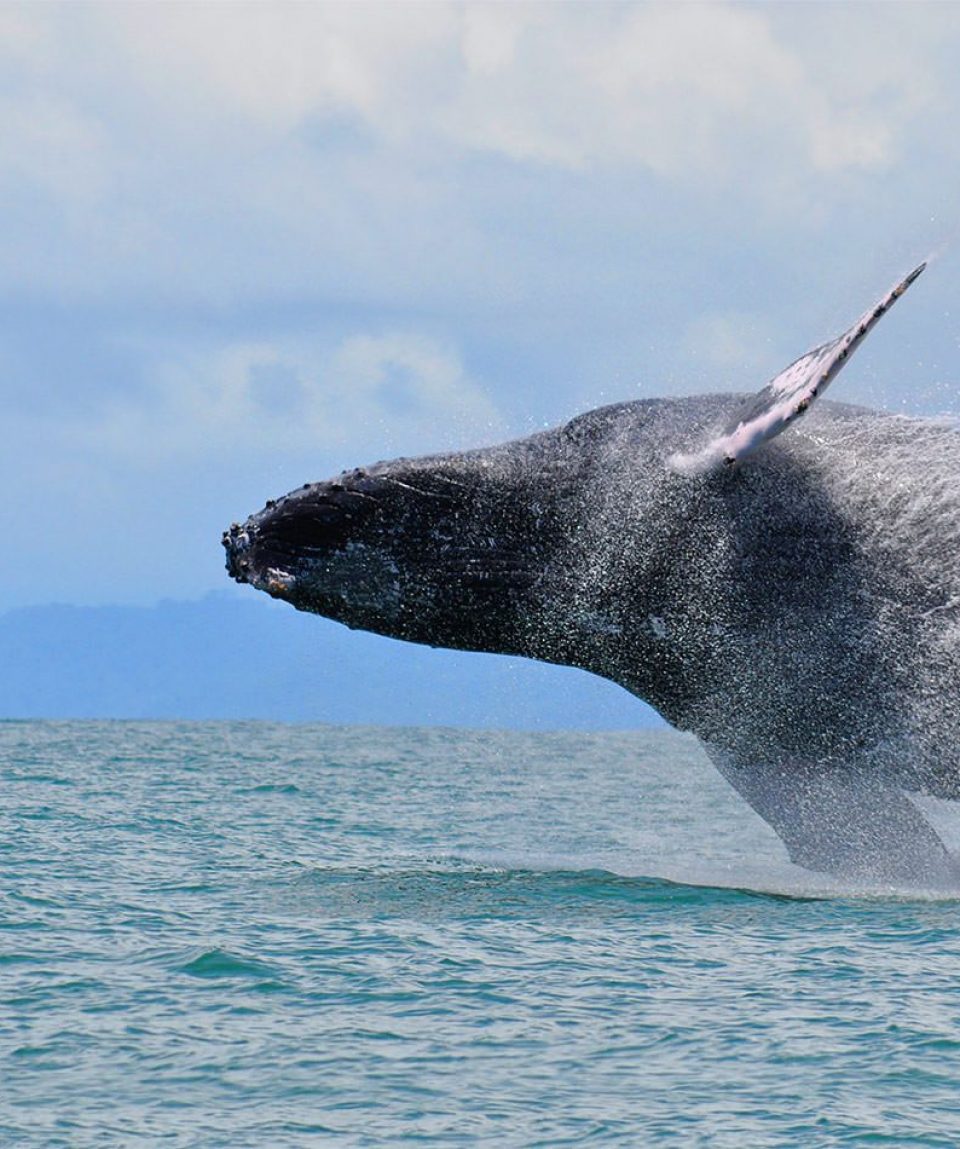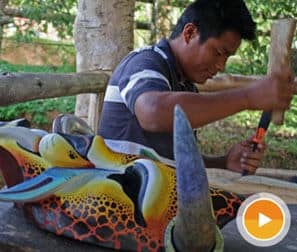 When is The Best Time to Visit the Central Pacific Coast of Costa Rica?
The best time to visit the Central Pacific Coast of Costa Rica depends on your preferences and what you hope to experience during your trip.
Nonetheless, we recommend coming during the dry season, considered the peak tourist season on the Central Pacific Coast. 
During this time, you can expect plenty of sunshine, minimal rainfall, and warm temperatures. It's an excellent time for beach activities, water sports, and rainforest exploration.
Let us Help You Plan an Unforgettable Adventure to Central Pacific Costa Rica!
Imagine riding the Pacific waves, exploring hidden waterfalls in the rainforest, encountering exotic wildlife, and connecting with the rich cultural heritage of local communities on the Central Pacific coastline of Costa Rica.
At Find My Costa Rica, we are passionate about curating personalized and immersive trips that cater to your interests and preferences. Our experienced team of travel experts is ready to help you plan every aspect of your adventure.
Let us be your guide and partner in creating a trip that exceeds your expectations.
Contact Find My Costa Rica today and plan your dream getaway.
1. How is the weather on the Central Pacific side of Costa Rica?
The Central Pacific area of Costa Rica experiences a tropical climate characterized by warm temperatures and high humidity throughout the year. The region has distinct dry and rainy seasons. During the dry season (December to April), you can expect sunny days with minimal rainfall. The rainy season (May to November) brings intermittent showers, lush green landscapes, and vibrant rainforests.
2. Is it better to stay on the Pacific or Atlantic side of Costa Rica?
The Pacific side is known for its wonderful beaches, world-class surfing spots, luxury resorts, and water activities. It is also home to popular tourist destinations and national parks. Also, this area is accessible from Liberia and San Jose through the coastal highway.
3. Are there any national parks or protected areas in the region?
Yes, the Central Pacific region of Costa Rica is home to several national parks and protected areas. Some notable ones include Manuel Antonio National Park, known for its picturesque beaches and diverse wildlife; Carara National Park, renowned for its birdwatching opportunities and crocodile sightings; and Marino Ballena National Park, famous for its beautiful coastline and the opportunity to witness humpback whales during their migration season.