Where is Northern Costa Rica?
Located in Central America, Costa Rica is an ideal vacation spot for nature lovers, adventure seekers, and wildlife enthusiasts. This area borders the Rio San Juan Region of Nicaragua to the north and extends from the Caribbean coast's northern zone to the country's northern Pacific Coast.
Some of the major cities in the area are:
San Carlos Dock

Venado Caves

Caño Negro

Los Chiles

Puerto Viejo de Sarapiquí

Bijagua de Upala

Río Celeste

Boca Tapada

Quesada
You should know that the northern Pacific coast differs from the Northern Zone.
The northern Pacific coast is along the Pacific Ocean in the country's north. It includes areas like Guanacaste Province and the Nicoya Peninsula. This region is known for its beautiful beaches, vibrant surf culture, and diverse marine life.
The Northern Zone of Costa Rica, however, refers to the inland region in the northern part of the country. This includes areas like Arenal Volcano and Monteverde Cloud Forest Reserve.
Things to Do in Northern Costa Rica
Step into a world where lush rainforests, majestic peaks, and untouched wilderness unite in northern Costa Rica.
Experience breathtaking beauty that will captivate, inspire, and leave you speechless. At Find My Costa Rica, we offer custom-tailored tours year-round. Our goal is for visitors to experience Costa Rica's beauty to the fullest.
That being said, let's see where tourists can find some of the most exciting places, including:
The best landscapes
Undoubtedly, Costa Rica is a tropical paradise because of its beautiful beaches. Although we know the sunset colors are incredible, we're not exaggerating when we say the northern zone of Costa Rica has breathtaking views.
You can enjoy mesmerizing views at La Fortuna Waterfall, where you can swim or revel in its breathtaking beauty. Our "La Fortuna Highlights 4 in 1 with Tabacón Hot Springs" tour can take you to explore hanging bridges, volcanoes, and hot springs.
Also, you can get amazed by the hypnotic views in the Santa Elena Cloud Forest Reserve, thanks to its elevation of 1600 meters above sea level.
When you choose our "Walk in Santa Elena Cloud Forest Reserve" tour, you can immerse yourself in a captivating cloud forest environment teeming with diverse flora and fauna. Seeing this precious ecosystem in person gives you a sense of its beauty and fragility.
Additionally, with our "3-Hour Hiking Tour to Arenal Volcano," you can enjoy an easy, serene hike inside the lush rainforest at the volcano's base. Let the perfect cone shape of the volcano leave you in awe.
The best wildlife encounter opportunities
As mentioned before, the country's northern zone is a perfect place for nature and wildlife lovers. You can find many wildlife spotting opportunities here in Monteverde, La Fortuna, and Sarapiqui.
During our "2.5-Hour Twilight & Night Jungle Tour" in La Fortuna, you can spot amphibians, reptiles, mammals, and insects. Also, if seeing sloths is on your list, our "Sloth Encounter and Safari River Float" is for you.
Led by one of our local sloth experts, guests will enjoy a 1.5-hour walk through sloth territory in a family-owned eco-project that provides the perfect habitat for these captivating and cuddly creatures.
The best outdoor activities
Whether in La Fortuna, near Arenal Volcano, or in Monteverde, plenty of outdoor activities are waiting for you.
With our local guides, you can soar through the forest canopy, gliding along cables suspended between canyons. Fly over treetops and take in breathtaking views that will leave you amazed. Also, you can take the Sky Tram Aerial Tramway to Monteverde or Arenal's highest peak to see the surrounding forests.
Additionally, we can take you on an exciting adventure with zip-lining and canopy tours, where you can enjoy spectacular views of the Pino Blanco Waterfall, the Arenal Volcano, and Cerro Chato. Also, you can see eye-catching waterfalls while flying over the canopy treetops on 12 extreme zip lines.
Moreover, if you want to have some fun in the water, you can enjoy kayaking and paddle boarding in Lake Arenal or challenge yourself on a whitewater rafting adventure at Rio Balsa. No matter what you choose, let Find My Costa Rica handle every aspect of your trip, so you can focus on enjoying yourself.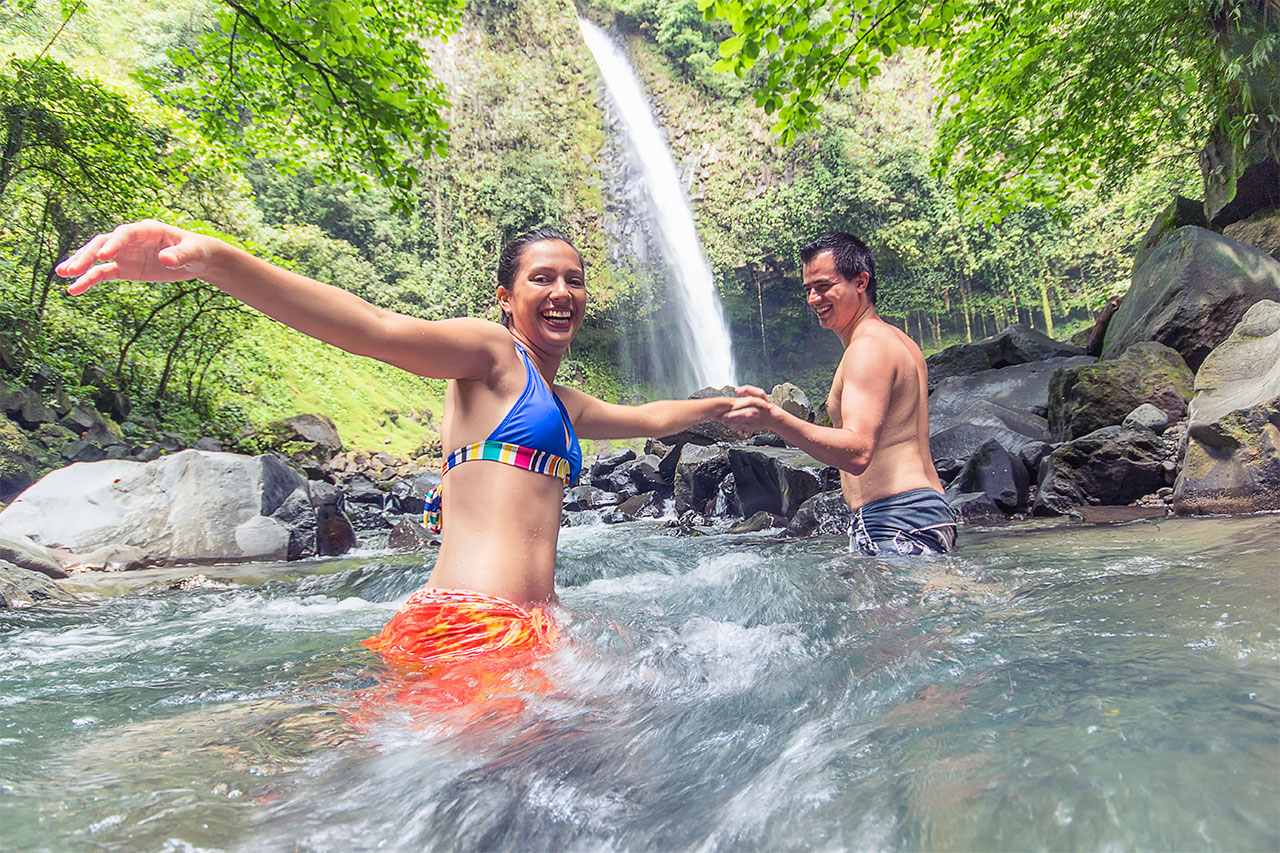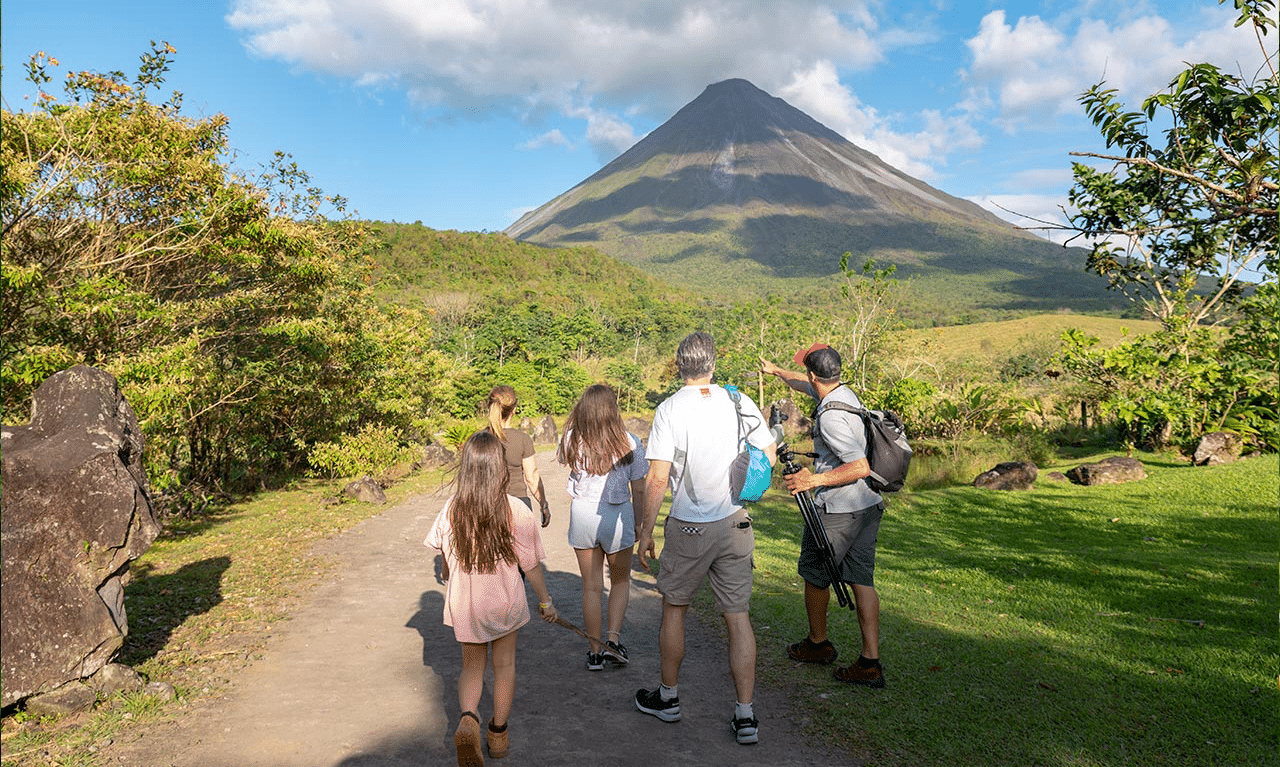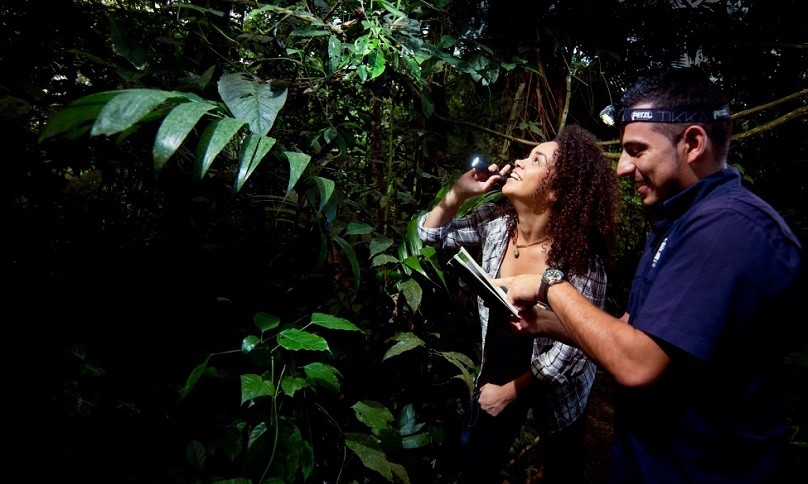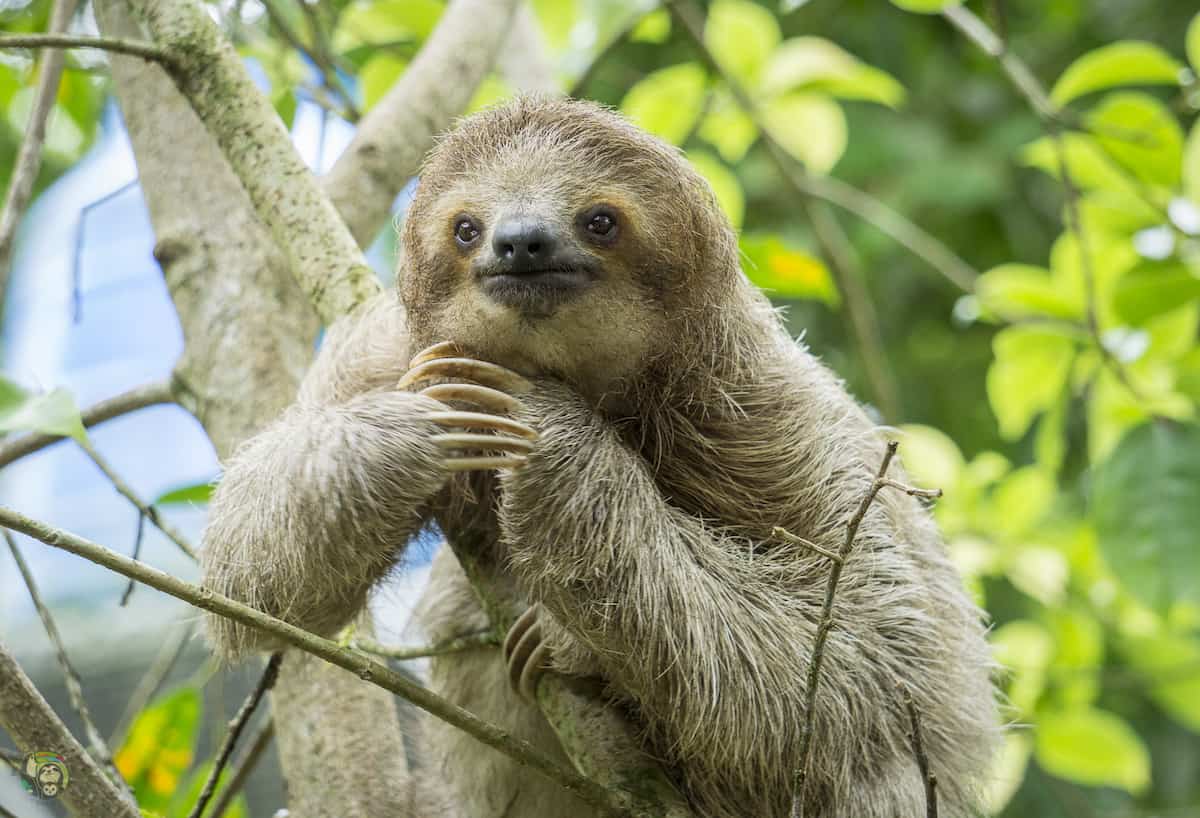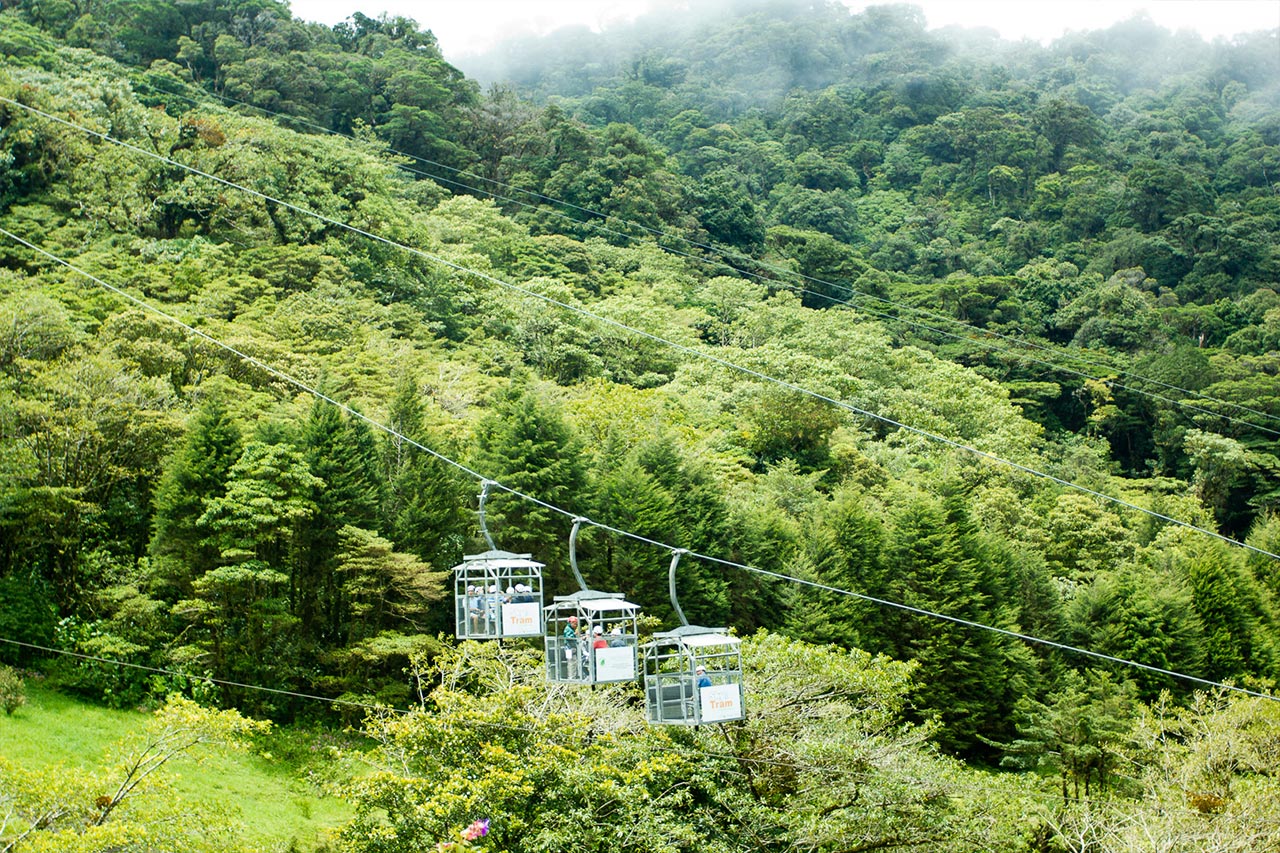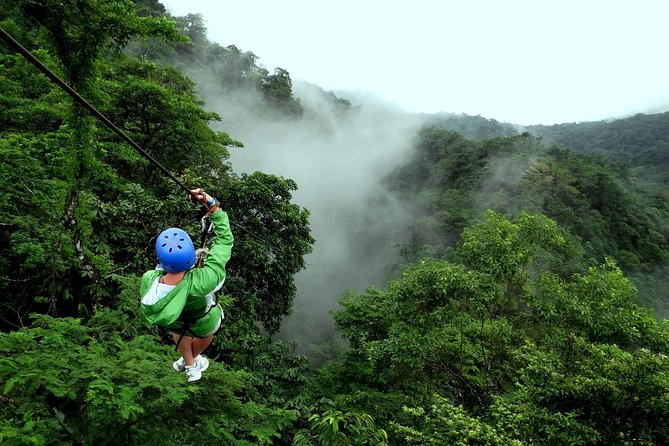 When is The Best Time to Visit Northern Costa Rica?
Choosing the most appropriate time to visit the northern zone of Costa Rica depends greatly on climate conditions. Let's see why.
Northern Costa Rica is best explored during the dry season if you like sunny skies and minimal rain. Due to the warm temperatures and clear skies, it's the perfect time to hike, spot wildlife, and explore the region's national parks. Birdwatching is also excellent since migratory birds flock to the area.

In the rainy season, Northern Costa Rica is lush and green. During this period, rain is more frequent but usually falls in the afternoons, so you can enjoy outdoor adventures in the morning. It's also less crowded and more affordable.
Let us Help You Plan an Unforgettable Adventure to Northern Costa Rica!
Imagine exploring the Northern Pacific Coast of Costa Rica. Do you see yourself hiking through verdant trails, encountering rare wildlife species, and enjoying breathtaking views? Or do you picture yourself flying through the treetops on an exhilarating zip-line adventure or relaxing in natural hot springs near Arenal Volcano?
No matter whether you are looking for adventure or just want to relax, Find My Costa Rica arranges extraordinary tours that showcase the highlights of Northern Costa Rica. Trust our expert team to create a personalized itinerary that encompasses the experiences you wish for. 
Contact Find My Costa Rica and let us craft your dream adventure in Northern Costa Rica. With our expertise and attention to detail, you can trust that your getaway will be an unforgettable experience.
1. How do I get to the northern region of Costa Rica from the major airports?
The most common way to reach the northern region from major airports is by ground transportation. You can take a bus, rent a car, or hire a private taxi to reach your destination.
2. What are the transportation options for getting around the northern region?
You can get around the northern region by bus, taxi, or car rental. Still, we highly recommend booking private transportation. It's highly time-efficient, and you won't have to worry about driving.
3. Are there any guided tours or local experts available to enhance my experience in northern Costa Rica?
Yes! Our expert team is here to create guided tours for you. We can include popular attractions, such as national parks and wildlife reserves, and take you to exciting activities like birdwatching, hiking, surfing, and much more.