Things to Do in Manuel Antonio, Costa Rica
The beauty of Costa Rica is not a product of people's imaginations. There are truly incredible things to do and see in this tropical paradise. Every corner of the country has something to offer its visitors.
It doesn't matter what kind of vacation you're thinking about. You can find something in Costa Rica that perfectly fits your needs.
Among some of the amazing things you can do during your visit are: 
Wildlife Encounters
We are here to break the news to you if you think you could see more wildlife only in Manuel Antonio's park because you can find plenty of exotic species at the nearby beaches too. 
One of the most amazing ways to discover Manuel Antonio is through a mangrove boat tour. Still, there are also many exciting things to do during your visit!
At Find My Costa Rica, we've created many tours that excitingly showcase Costa Rica's wildlife. Check out some of them!
Jungle Night Guided Walk Tour from Manuel Antonio
On our Nocturnal Tropical Rainforest Tour, you'll walk through Costa Rica's most fascinating and significant ecosystem. Here, you will interact with numerous nocturnal inhabitants. We will take you on a night walk where you will see birds, frogs, lizards, mammals, insects, spiders, snakes, and more.
Whale Watching Tour from Manuel Antonio
Travel south along the coast from Manuel Antonio to Uvita on an hour-long excursion. Our guide will point out towns along the way as he describes the Dominical, Matapalo, and Uvita beaches. Upon entering Marino Ballena National Park, you will board your boat and spend the next three hours searching for whales and dolphins.
All In – Manuel Antonio One Pass
Enjoy a half-day of fun activities and nature exploration with One-Pass Manuel Antonio – an all-inclusive package that includes waterfalls, mangroves, kayaking, and surfing. The tour begins with a comfortable pickup from your hotel or home in an air-conditioned Dante's Watersports van. 
Beach and Water Activities

Are you looking forward to exploring Playa Manuel Antonio or Arenas del Mar Beach? Let us take care of every aspect of your journey! We have beach, river, and mangrove tours waiting for you.
Here are some of our favorites:
Rafting Savegre River, Class II/III
Enjoy scenic views as you travel 1 hour and 20 minutes to the Savegre River. Once we arrive, our guide will provide a safety talk and practice before embarking on the whitewater rafting adventure.
The Savegre River offers exhilarating class 3 rapids, full of thrilling bends and turns. Spend about 2 and a half hours on the raft, taking breaks to appreciate the stunning flora and fauna of the region.
Sea Kayaking & Snorkel
The Manuel Antonio tour is perfect for those who want to swim and see nature! Your kayak journey will last approximately 2 and a half hours (round trip), navigating past islands where you can observe numerous marine birds and their nests.
3.5-Hour Catamaran Sailing & Snorkeling Tour
During your catamaran adventure, you'll sail past the beautiful beaches and islands of Manuel Antonio National Park. Often, dolphins swim in the wake of the sailboat as it glides gently. Whales and sea turtles can occasionally be seen, and seabirds are common.
Hiking and Nature Trails

If walking trails are something you're looking for, we have the perfect tours for you! With us, you can explore the nature that surrounds Manuel Antonio in many different ways. Take a look at some of the activities you can do.
Horseback Riding Tour
You will learn about Quepos' history during the 40-minute drive from Quepos to Londres, a picturesque property that has bathrooms, stables, and a corral, where your tour begins.
Before exploring the rainforest, you will receive riding instructions, safety tips, and practice time. During your tour, you will see amazing valley views, lush vegetation, and numerous wildlife species, such as birds and reptiles. The ride lasts about 2 and a half hours (round trip).
Los Campesinos Reserve
On the Campesino Reserve Tour, you'll discover a farming community cooperative dedicated to environmentally friendly rural tourism.
During the tour, you can view the Pacific Ocean, Savegre River, neighboring villages, and southern beaches of Manuel Antonio from El Mirador El Pueblo vista point. Take breathtaking photos of the Campesino Reserve's waterfall and, if desired, take a refreshing dip.
Nauyaca Waterfall Guided Tour
Located in the Pacific south of Costa Rica, Nauyaca Waterfalls are one of the best sites you can visit. You can walk, swim, jump, take pictures, and have a great day out.
This waterfall can be reached by hiking or walking 12 kilometers through the mountains (back and forth). You can, however, skip the walk if you prefer and take a free-standing four-wheel-drive vehicle to the 12 kilometers of trails and paths to appreciate the landscape and tropical rainforest's wonders.
Canopy Tours and Zip-lining

Experience the thrill of zip-lining and canopy tours in Manuel Antonio, Costa Rica, where adventure meets incredible views. Soar through the treetops, suspended on high-speed zip-lines, and witness breathtaking panoramic vistas of the lush rainforest, sparkling coastline, and vibrant wildlife below.
Canopy Expedition in Manuel Antonio
Experience an epic adventure at El Santuario Canopy Adventure Tour, located near Manuel Antonio National Park and Quepos in Costa Rica. 
On the country's longest zip line, our professional guides will lead you safely through the breathtaking canopy. With our innovative system, you don't have to worry about braking!
Over 4,300 feet of zip lines soaring above the Costa Rican rainforest offer the ultimate thrill for you and your friends. On the horizon, you can watch the Pacific Ocean reflecting the sun. If you're planning a trip to Costa Rica, this activity is a must-do.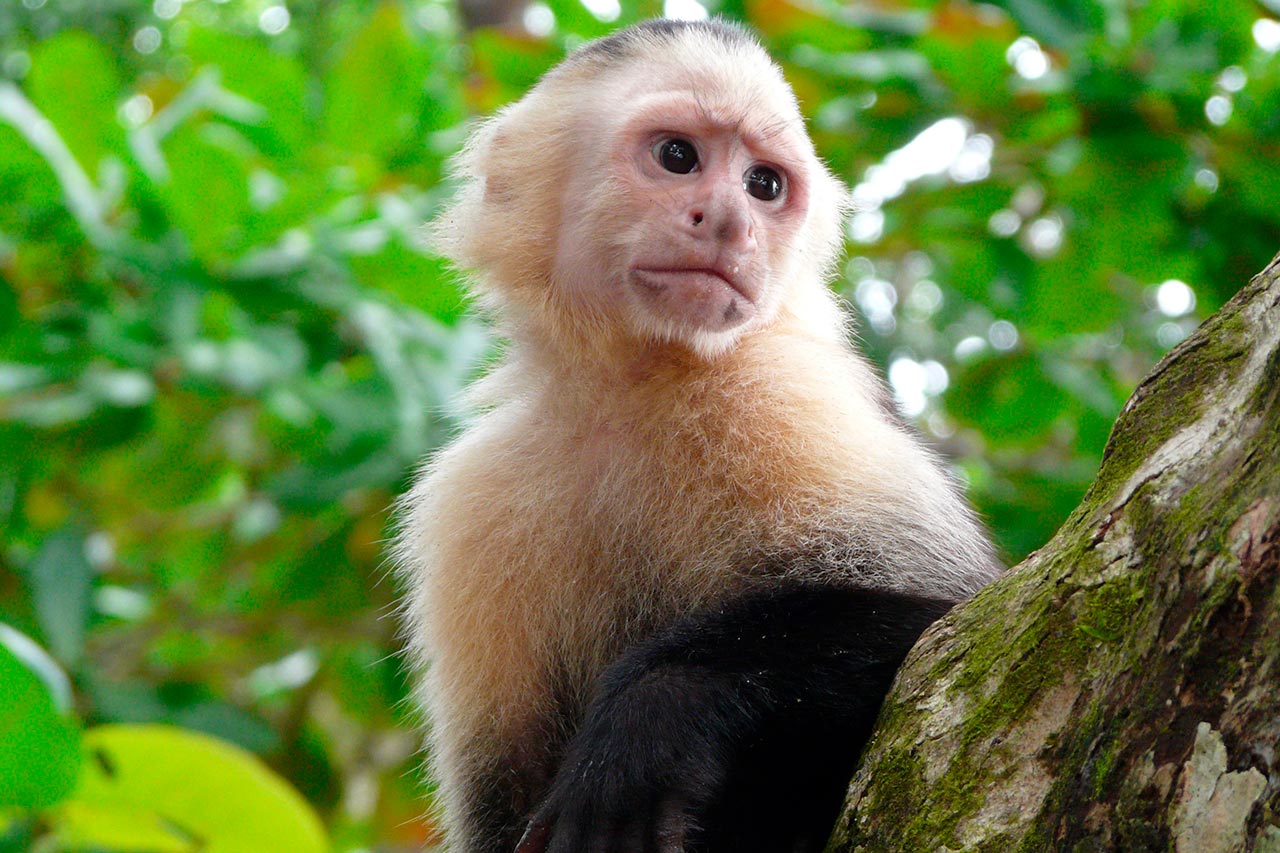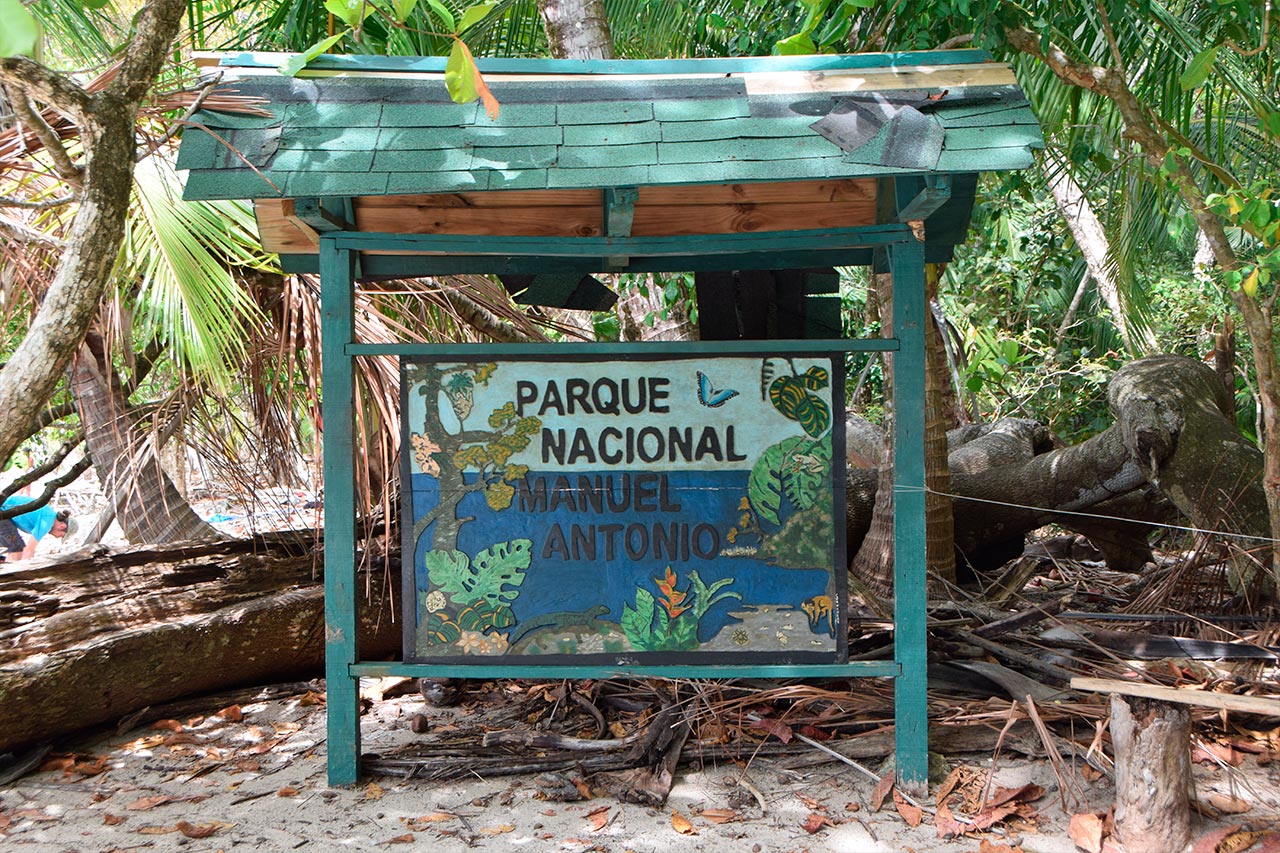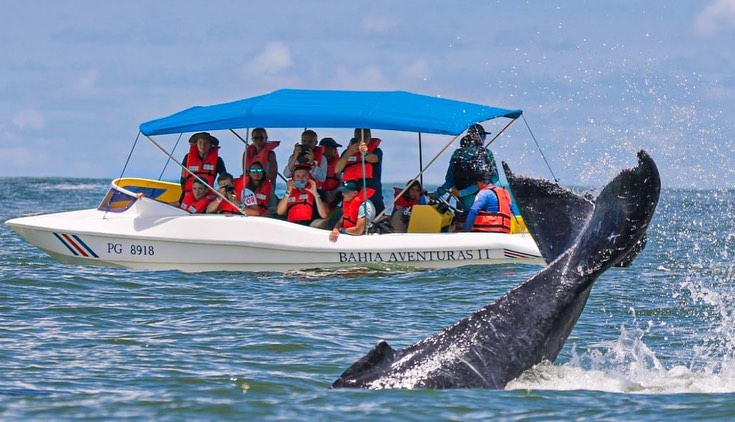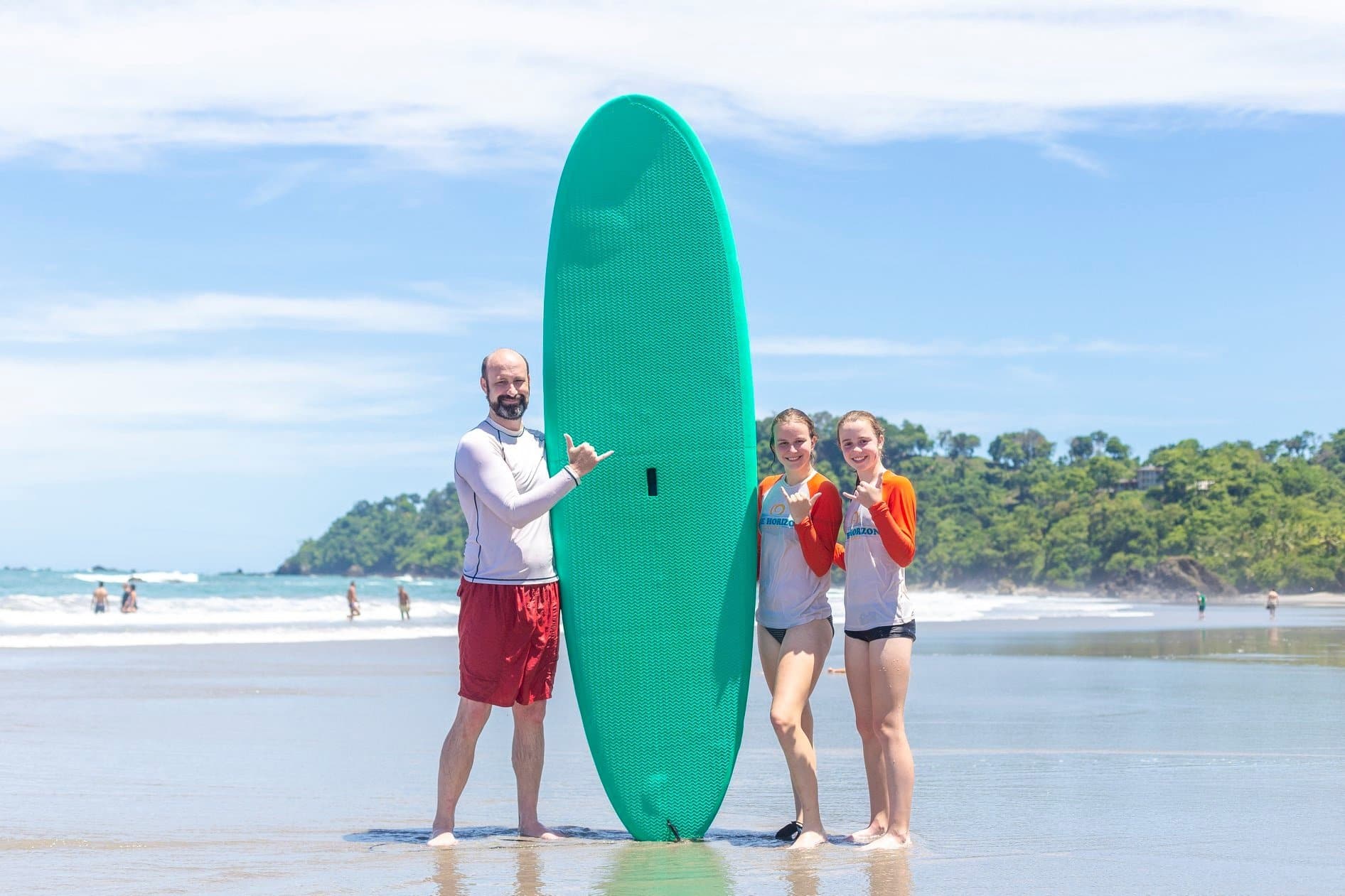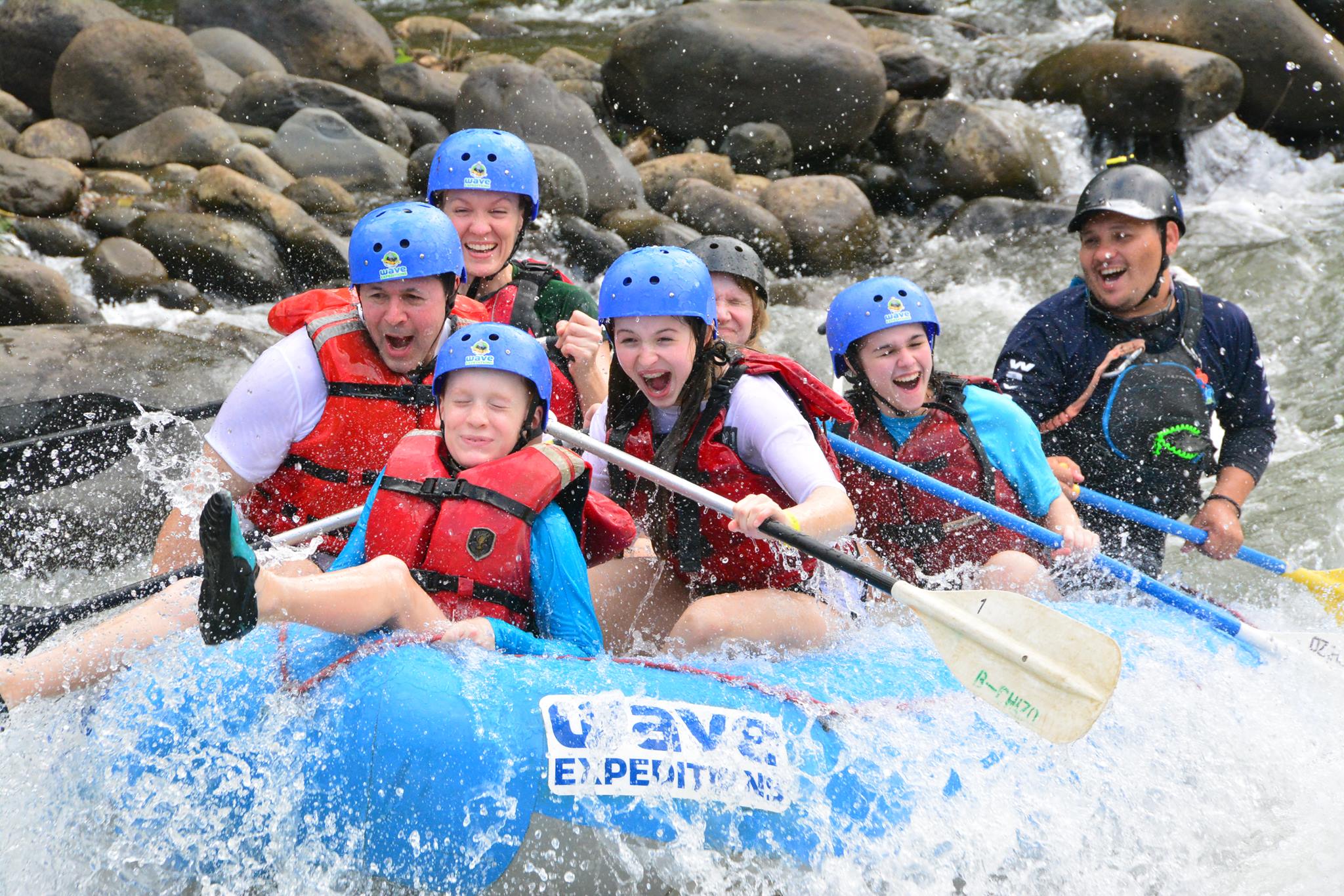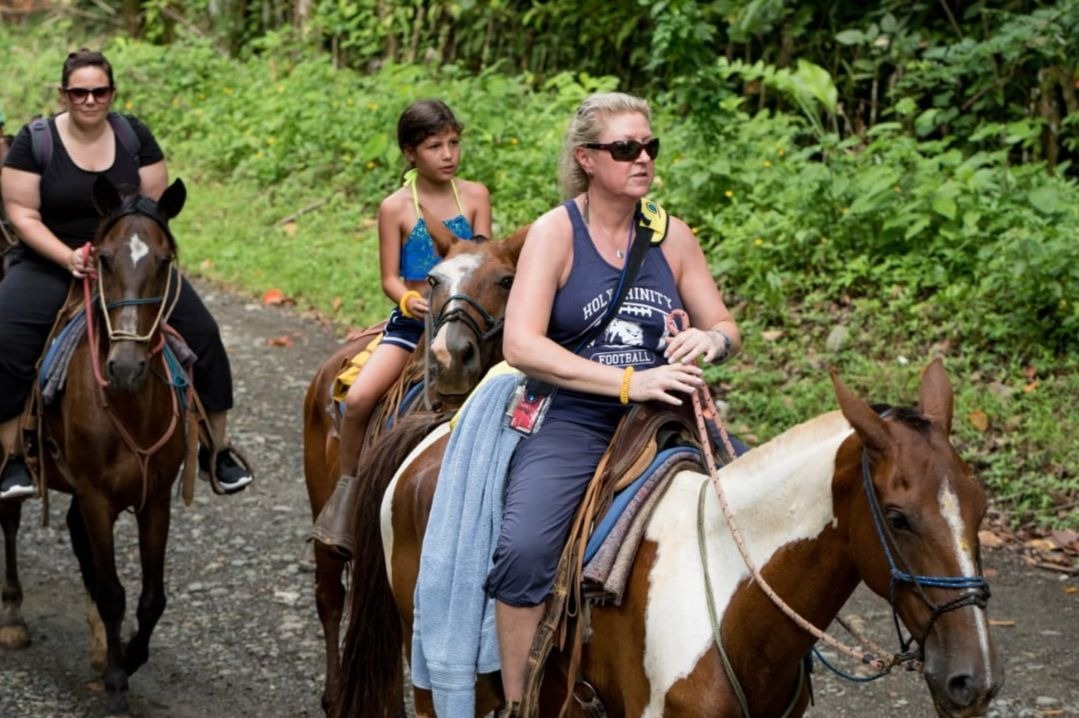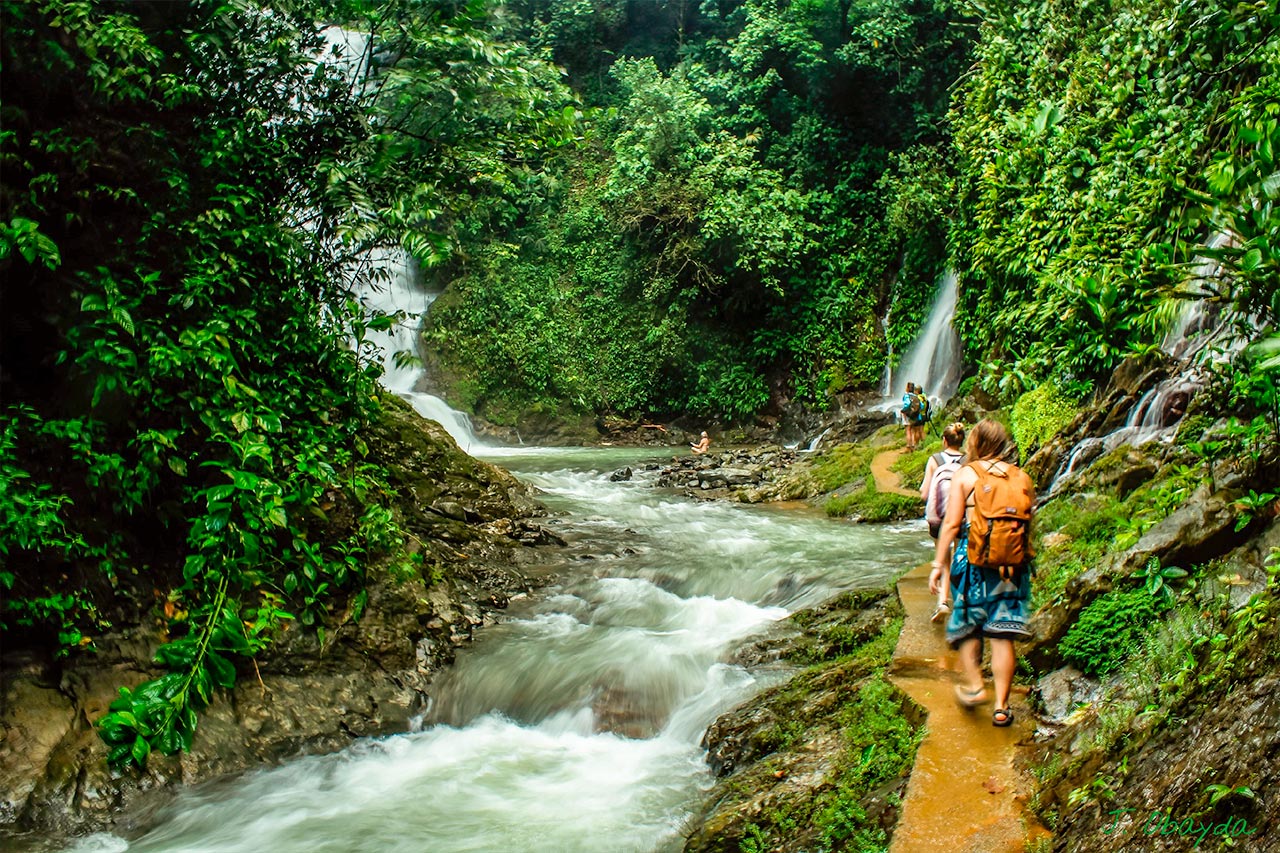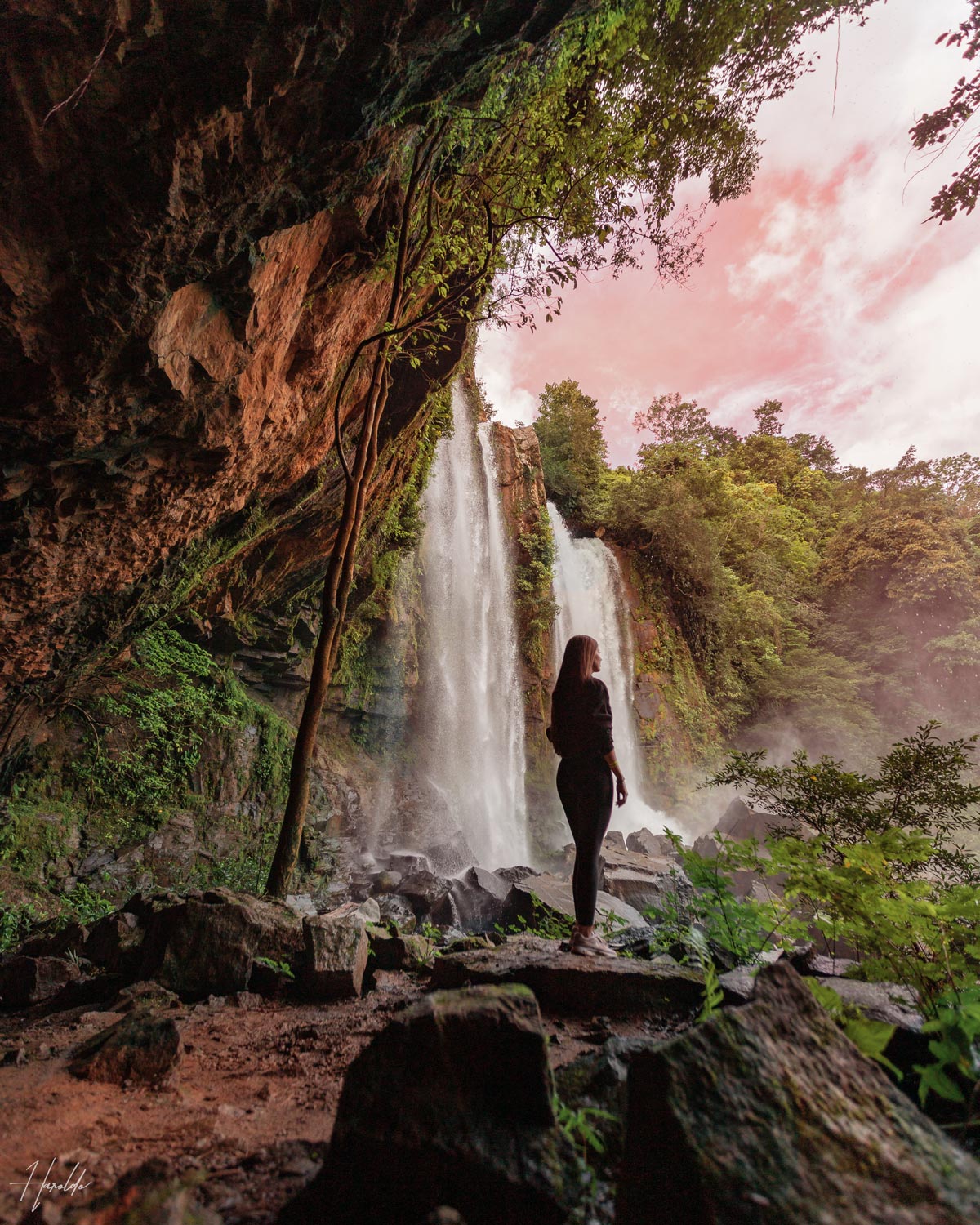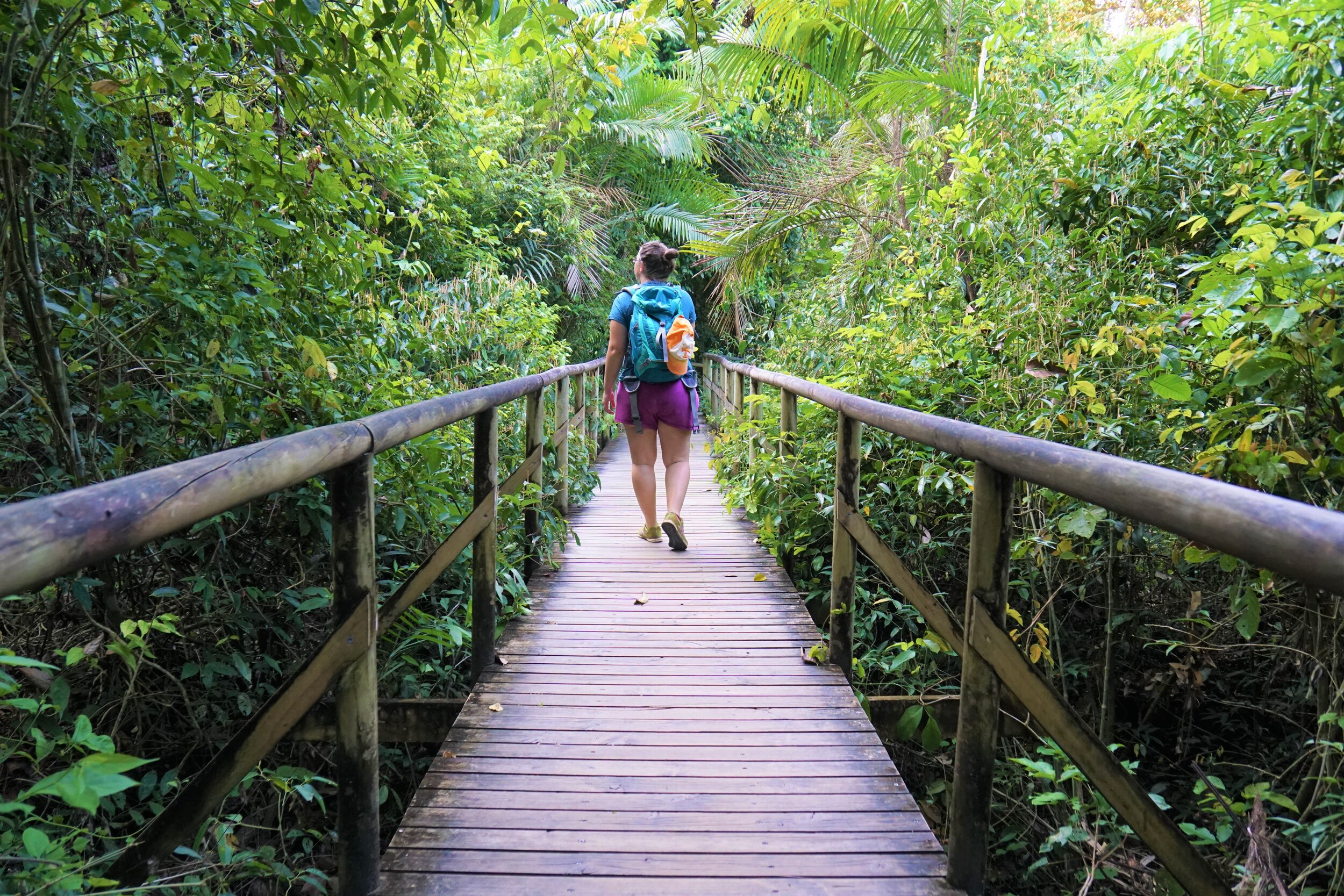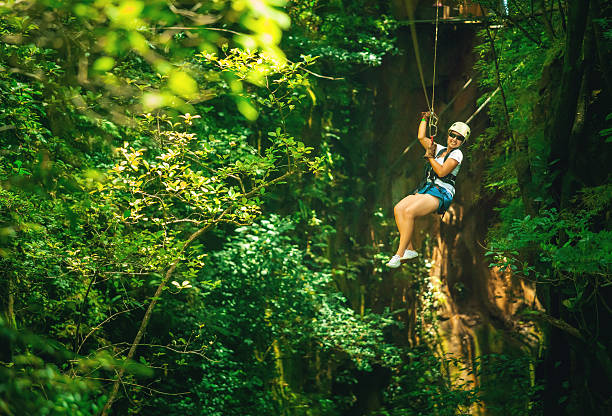 When is The Best Time to Visit Manuel Antonio, Costa Rica?
The best time to visit Manuel Antonio is during the dry season, which usually lasts from December to April. There is plenty of sunshine, clear skies, and warm temperatures during these months, making them ideal for enjoying exciting outdoor activities.
It is also worth considering May and November if you are looking for a comparatively quiet and budget-friendly experience. The weather is still pleasant during these months, and there are fewer crowds. It's possible that rain showers may occur, but they don't usually last long.
Let us Help You Plan a Magical Adventure to Manuel Antonio, Costa Rica!
Are you ready for a magical adventure in Manuel Antonio, Costa Rica? We are here to help you plan an unforgettable trip to this top destination. With our expertise and insider knowledge, we'll ensure that your visit to Manuel Antonio is everything you've dreamed of and more.
Whether it's arranging park entrance tickets or recommending the best restaurants, you can count on us.
Contact Find My Costa Rica today and let us help you plan your magical adventure to Manuel Antonio!
1. What is the weather like in Manuel Antonio, Costa Rica?
The Manuel Antonio, Costa Rica, weather is characterized by warm temperatures and high humidity year-round.
2. How many days are enough in Manuel Antonio?
Three to five days are recommended to fully appreciate the beauty of the region and get the most out of your visit.
3. Is it safe to swim in Manuel Antonio?
Swimming in Manuel Antonio is generally safe, but it's important to be aware of the ocean conditions and take the necessary precautions.
4. What is so special about Manuel Antonio National Park?
This Costa Rican jewel is renowned for its outstanding beauty and rich biodiversity. Located within a protected area, this site offers both pristine beaches and lush rainforests, making it a natural paradise.
5. How long does it take to walk Manuel Antonio Park?
The main trail, which leads from the entrance to the beautiful Manuel Antonio Beach, can be completed in approximately 2 to 3 hours.