Escape the office grind and embrace the digital nomad lifestyle, where your office is a beachside paradise, your colleagues are fellow adventurers, and your daily commute involves exploring lush rainforests or catching waves along pristine coastlines.
At Find My Costa Rica, our local guides are here to reveal the top 7 destinations in Costa Rica that blend work and wanderlust seamlessly, providing the ultimate backdrop for your remote work adventures.
Whether you're a freelancer, an entrepreneur, or simply seeking a change of scenery, Costa Rica beckons with an abundance of inspiring locations to fuel your nomadic spirit. Ready to start your journey?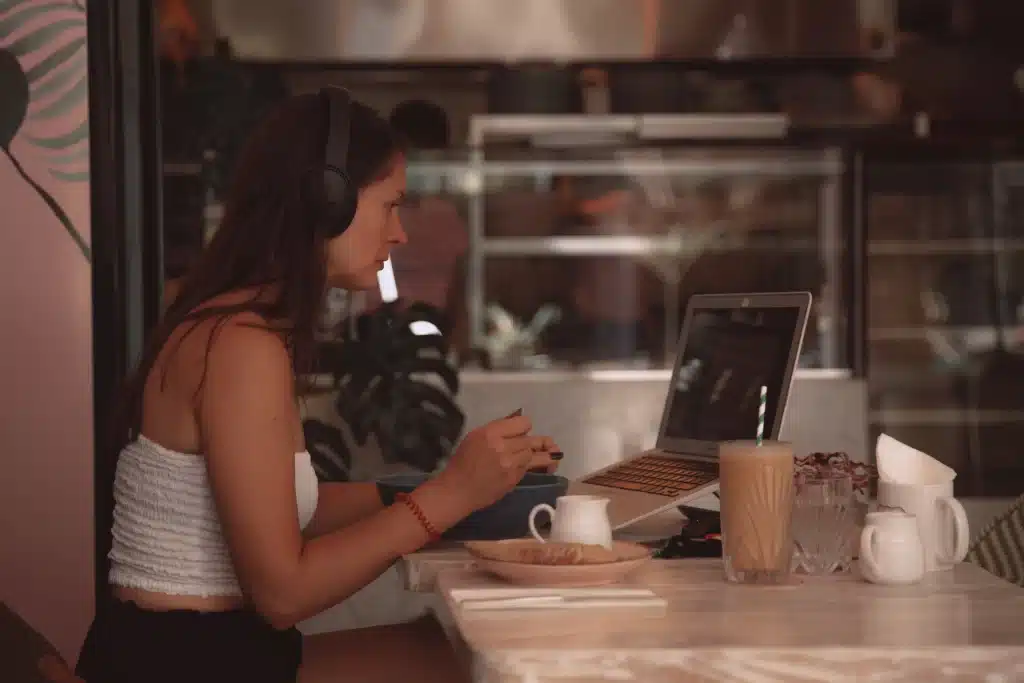 Is Costa Rica a Good Place for Digital Nomads?
Undoubtedly, Costa Rica has emerged as a prime destination for digital nomads. Along with our warm, local culture, laid-back lifestyle, national parks, beautiful beaches, and tropical weather, our country has enthusiastically welcomed remote workers with a new digital nomad visa explicitly designed for them.
As a digital nomad in Costa Rica, you get many advantages, including the fact that you won't have to file taxes as a regular resident, saving you from formal tax obligations; also, you can find a great internet connection in most locations, and you don't need to speak Spanish all the time.
The General Department of Migration and Foreigners' website also explains that a digital nomad visa does not require you to leave the country every 90 days. Moreover, if you stay in the country for at least 180 days, you can request an extension after your first year is up, validate your foreign driver's license, and even open a local bank account.
Top Places to Work and Have Fun as a Digital Nomad in Costa Rica
Many people visit our country for a blissful time of relaxation and adventure, and remote workers can do the same! Costa Rica is known for its delicious food, great weather, and friendly locals. So, while you stay here for work, there's no reason to keep yourself from exploring this tropical paradise.
Compared to other countries in Central and South America, Costa Rica has the perfect mix of natural wonders, including beautiful beaches, active volcanoes, and lush rainforests.
Take a look at the top destinations you can explore during your digital nomadism adventure:
San Jose
Located in Costa Rica's Central Valley, San Jose is the country's vibrant heart. It's a dazzling capital city with a dynamic mix of new and old, inviting travelers with its unique, captivating charm.
With its bustling streets, modern buildings, and the country's largest international airport, this city is full of greenery and buzzing city life.
Here, you can explore its many museums and cultural centers, including the National Theater, Jade Museum, Pre-Columbian Gold Museum, and the Natural Science Museum, where you can learn about our country's history and culture.
If you like to shop, Avenida Central, "Mercado Nacional De Artesanias," and "Mercado Central" offer a truly immersive shopping experience, unique souvenirs, and local crafts. Ultimately, you can savor the diverse gastronomy in Barrio Escalante, where restaurants and craft breweries thrive.
Santa Teresa
Discover Santa Teresa, where a slow rhythm of pure life takes center stage, providing digital nomads with a refreshing escape from the modern world. Santa Teresa has a small expat community and remote workers attracted by the good vibe and solid local surf culture.
Santa Teresa's enchanting tide pools at low tide create inviting swimming holes away from the currents and waves. Take a break from your tasks and swim in a spacious natural swimming pool or go snorkeling.
Moreover, you can enjoy artisanal fishing trips that connect you with the way of life of local fishermen.
Finally, explore the coastal forest of Curu, where hiking trails reveal captivating encounters with Capuchin and Howler monkeys, towering Guanacaste trees, and various unique plants.
Puerto Viejo
Nestled on the Caribbean Coast, Puerto Viejo is a digital nomad's paradise. Immerse yourself in Afro-Caribbean culture at local markets and on the chocolate tour. Pedal through the area sustainably on a bike, discovering hidden gems like Playa Punta Uva.
Discover stunning beaches with tranquil shores that turn into the perfect spot for digital nomads at Playa Puerto Viejo and at Playa Cocles, Punta Uva Beach, Playa Chiquita, and Playa Negra.
For wildlife enthusiasts, the Jaguar Rescue Center offers an up-close encounter with sloths, monkeys, and toucans, showcasing vital conservation efforts. Puerto Viejo promises culture, nature, and adventure in one unforgettable destination.
Samara
On Costa Rica's Pacific coast, Sámara, a small but developed beach town, is a popular destination for digital nomads. Its relative tranquility makes it a popular Costa Rican beach town for other digital nomads living in Costa Rica.
It seamlessly blends the amenities of a big city with the laid-back charm of a friendly beach town. The downtown area of Samara, nestled by the beach, boasts a vibrant selection of restaurants, surf schools, boutiques, and travel agencies.
Imagine disconnecting from a meeting and taking time to immerse yourself in the calm waters, catch waves to learn surfing, dive, and snorkel, and explore the vibrant coral reef just offshore.
There are also hiking expeditions in the Werner-Sauter Biological Reserve, turtle nesting night tours, parrot breeding centers, and wildlife encounters to enjoy.
Manuel Antonio
Who said you can't have fun while working? Manuel Antonio, in the Central Pacific area of Costa Rica, with its many nearby hotels with reliable internet, is a good place to work, get creative, and be highly productive, just a couple of steps from adventure.
Once you have free time, you can get ready to explore the breathtaking Manuel Antonio National Park. The sanctuary teems with wildlife, including monkeys, sloths, iguanas, and exotic birds.
On hiking trails that range from easy to challenging, you can experience rainforest adventures, beachside relaxation, and connecting with nature.
Also, in part, you can find some of the region's most stunning beaches, including Escondido Beach, Manuel Antonio Beach, and Playa Espadilla Sur. Take surf lessons, browse for souvenirs, kayak through ocean waves, fly above the coast while parasailing, or explore the coast by catamaran.
Jacó
On the Pacific Coast of Costa Rica, Jacó offers an off-the-beaten-path experience. You can find the perfect balance of adventure and work on this stunning beach.
Jaco's surf breaks cater to everyone, whether you're a beginner or an experienced surfer. Dive into the surfing culture with lessons or rentals available in town. Also, walk through its colorful streets filled with shops, restaurants, and lively bars. Wander along Avenida Pastor Diaz, soaking in the vibrant and lively nightlife scene.
Also, you can experience the vibrant nightlife scene or jump into an unforgettable adventure in the lush rainforest canopy with zip-lining and ATV tours that include scenic waterfalls. And with Carara National Park just a short drive away, you can witness its diverse wildlife, including monkeys, sloths, and colorful birds.
Tamarindo
Tamarindo offers most digital nomads and visitors breathtaking beaches and mountains, making it a postcard-worthy destination. Located just a short drive from San José, it's one of Costa Rica's most picturesque locations.
The city stands out for its excellent surfing spots, day trips to nearby towns, traditional Costa Rican restaurants, spas, wellness centers, community events, marathons, beer and food festivals, live music, and more. It boasts a thriving nightlife, a bunch of spas and wellness centers, and a thriving nightlife.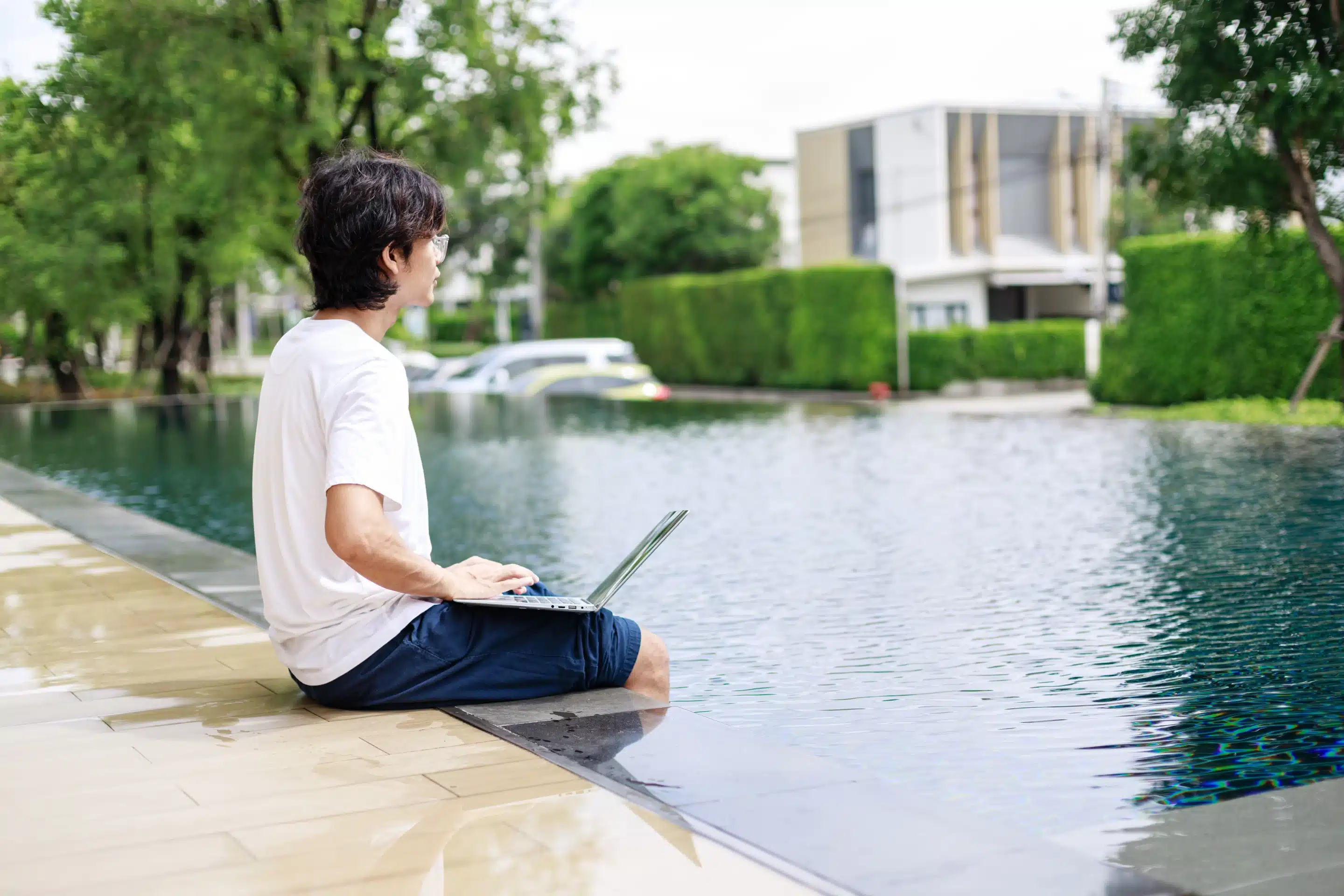 Find My Costa Rica Enhances Your Remote Working Experience
Join a thriving community of digital nomads in this Central American jewel. Our reliable, fast internet and vibrant coworking spaces empower you to stay highly productive while immersing yourself in the rich tapestry of Costa Rican culture and embracing the essence of "Pura Vida."
With the guidance of our seasoned experts, seize every opportunity tailored for the dry and rainy season. Discover the cherished locales that Costa Ricans hold dear and embark on thrilling escapades like scuba diving, snorkeling, horseback riding, and beyond!
Ready to experience Costa Rica while working? Connect with Find My Costa Rica today to craft an unforgettable digital nomad experience.