When you land in Costa Rica, you're greeted by incredible natural beauty. Nonetheless, as with any travel destination, there's a lot to know and consider before you get here. 
That's why our local guides at Find My Costa Rica have prepared a complete guide with essential traveler information to make your Costa Rica airport experience seamless.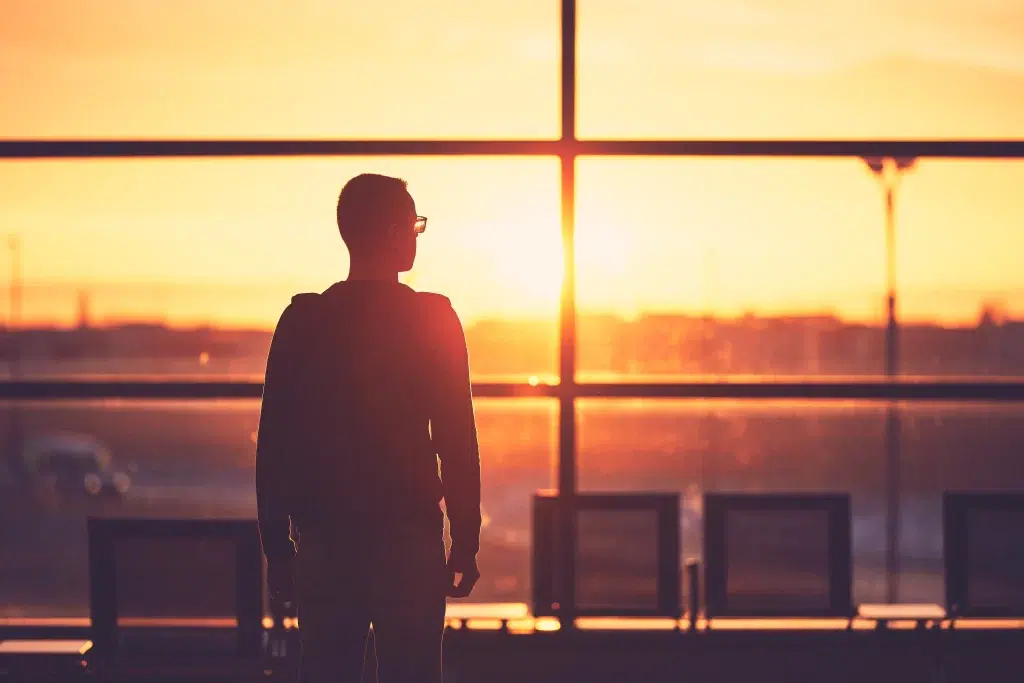 An overview of Costa Rica's airports
Something you should know about Costa Rica is that it has two types of airports: international airports and domestic airports.
International airports in Costa Rica
The two main international airports are Juan Santamaria International Airport, located in San Jose, also known as San Jose International Airport, and Daniel Oduber International Airport, located in Liberia, popularly known as Liberia International Airport.
Both airports receive departure and arrival flights from many airlines, including Southwest Airlines, United Airlines, Alaska Airlines, Frontier Airlines, Spirit Airlines, American Airlines, Copa Airlines, and more!
In addition to the major international airports, Costa Rica is home to two more international airports serving different needs:
Tobías Bolaños International Airport (Pavas Airport):

This airport primarily handles charter and private flights, providing a more exclusive entry point for some travelers.

Limón International Airport:

Situated on the Caribbean coast, Limón Airport is a crucial tourism component in Costa Rica's Caribbean region. It offers access to incredible destinations like Tortuguero, Cahuita, and Puerto Viejo, making it an essential gateway for exploring this unique part of the country.
Domestic airports in Costa Rica
Costa Rica's domestic airports make it easy for travelers to explore the country's diverse landscapes and captivating destinations. With no need to travel for hours, you can enjoy the sun on the Pacific Coast or explore the lush rainforests and national parks.
Some of the country's domestic airports include:
Arenal Airport

Bahía Drake Airport

Nosara Airport

Tamarindo Airport

Tortuguero Airport

Quepos Airport 

Cobano

Puerto Jiménez 
Visa and Entry Requirements
Arriving in Costa Rica is an exciting adventure. Knowing the country's visa and entry requirements ensures a smooth entry process.
Whether you're traveling for business or pleasure, the following documents are required by the General Directorate of Immigration at Costa Rica's international airports:
Passport:

All travelers, regardless of nationality, must carry valid passports. Ensure your passport is not set to expire within six months of your arrival date in Costa Rica.

Visa requirements:

Costa Rica operates a tourist visa system. Citizens of most countries, including the United States, Canada, the United Kingdom, and many European nations, can enter Costa Rica for tourism without a visa. They can stay for up to 90 days.

Return ticket:

Immigration officers may ask for proof of a return or onward ticket indicating your intent to leave Costa Rica within the 90-day visa-free period.

Sufficient funds:

The minimum funds needed to cover your stay in Costa Rica is $100.00 per month or a fraction of a month.

Yellow fever vaccination:

If you are traveling from a country with a risk of yellow fever transmission, you may be required to present a yellow fever vaccination certificate upon arrival.
Common entry questions
When arriving at a Costa Rican airport, immigration officers might ask you various questions to determine the purpose of your visit, including:
"What is the purpose of your trip?"

"How long do you plan to stay in Costa Rica?"

"Where will you stay during your visit?"

"Do you have a return ticket or plans to leave Costa Rica?"
Immigration and Customs
Understanding the immigration and customs process makes your entry into this tropical paradise a stress-free experience.
Here's what you need to do once your flight has landed:
Forms and documents:

Before disembarking, you will typically receive an immigration form to fill out, which immigration officials will stamp upon arrival.

Customs declaration form:

You must complete a customs declaration form asking about the items you bring into the country. Be honest and accurate in your declarations.

Passport control:

Once off the plane, proceed to passport control. Here, you will have your documents reviewed and your passport stamped, and you may be asked about the purpose and duration of your stay.

Baggage inspection:

After immigration, your baggage may be inspected by customs officials. To expedite this process, follow restrictions on prohibited items.
Tips for a smooth process:
The General Directorate of Migration estimated that in 2021, 1,347,055 tourists visited Costa Rica. Of these, 94% (1,270,483) landed at Juan Santamaria International Airport (SJO) and Liberia International Airport (LIR).
Taking these numbers into account, migration time, and the number of flights to Costa Rica coming up, we recommend:
Stay organized:

Have all your documents, such as passports, visas, and flight information, easily accessible.

Pack carefully:

Avoid bringing restricted or prohibited items, and be prepared for baggage inspections.

Be informed:

Costa Rica has stringent rules about exporting wildlife, plants, and cultural artifacts. Ensure you are not carrying items that could cause legal issues.

Remain patient:

Immigration processes can be time-consuming due to the amount of travelers. Allow extra time for your arrival to prevent unnecessary stress.
Essential Services at the Airport
Costa Rica international airports are more than gateways to paradise; they're well-equipped with the essentials to ensure a comfortable and convenient travel experience.
From the moment you step off the plane, you'll find everything you need, whether exchanging currency, savoring local food, or accessing information.
Let us guide you through the top three services at Costa Rica's airports. We'll ensure you're well-prepared to navigate the terminals and enjoy your time from touchdown to takeoff.
Wi-Fi and connectivity
At Juan Santamaria International Airport, you'll find comprehensive Wi-Fi coverage in the international terminal. Travelers have three options: Free SJO Wi-Fi for all passengers, offering three hours of connection with a brief ad. Also, premium Wi-Fi by Sitsifi is available for faster, ad-free browsing, and professional Wi-Fi is available to select corporate sponsors' customers.
At Liberia Airport, you can also find fee-available Wi-Fi for your connectivity needs. For those seeking a more exclusive experience, there's a VIP lounge at both airports with free Wi-Fi, ensuring you stay well-connected whether arriving in or departing from Costa Rica.
With these connectivity options, you can keep in touch with loved ones and check essential travel information.
Food and refreshments
Traveling can work up quite an appetite, and both Juan Santamaria International Airport and Liberia Airport have you covered with various dining options.
Juan Santamaria International Airport has a selection of restaurants and cafes to suit different tastes and cravings. Similarly, Liberia Airport provides travelers with convenient dining options, ensuring you can grab a bite to eat or enjoy a refreshing beverage before your flight.
Currency exchange and ATMs
ATMs and currency exchange services are available at Costa Rica's airports, so you can quickly withdraw and exchange money depending on your travel needs.
Juan Santamaria Airport (SJO airport) offers 24/7 access to ATMs provided by BAC San José and Scotiabank. A currency exchange office for more than 30 currencies can be found in luggage rack 3.
Liberia Airport, also known as Daniel Oduber International Airport, has been modernized to offer travelers a comfortable and updated facility. Currency exchange services are available at arrivals and departures.
Cultural Etiquette and Tips
As a first-time traveler to Costa Rica, embracing the local culture and customs will enhance your experience and show respect for the Costa Rican lifestyle.
Here are some basic do's and don'ts to keep in mind:
Do's:
Respect nature:

Costa Rica is renowned for its stunning natural beauty. Avoid littering, respect wildlife, and protected areas, and save energy and water.

Try local cuisine:

Sample traditional Costa Rican dishes such as gallo pinto (rice and beans), casados (typical lunch plates), and ceviche. Don't forget to enjoy local coffee and tropical fruits.

Wear what's appropriate:

For a day at the beach, shorts and flip-flops are fine, but if you're going to the theaters and museums in the capital, you'll probably want to dress up.

Take local warnings seriously:

Don't underestimate Costa Rica's mighty volcanoes, and follow local instructions in case of emergency warnings.
Don'ts:
Avoid flashy displays:

While wearing jewelry is okay, avoiding showing off expensive items to prevent unwanted attention is wise. Safety is essential.

Don't bargain aggressively:

Bargaining is not common in Costa Rica. Haggling is more accepted in souvenir shops but not customary.

Avoid political conversations:

Costa Rica is a politically stable nation, but it's best to steer clear of local politics in your discussions to maintain a harmonious environment.
Transportation Tips
Getting to and from Costa Rica's airports is vital to your journey. Whether you're landing at Juan Santamaria International Airport in San José or Daniel Oduber Quirós International Airport in Liberia, here are some transportation tips to ensure a smooth and stress-free experience:
Be mindful of potential traffic congestion, especially in San José. A 28-minute drive to the city is possible from SJO, but the journey may take longer if traffic is heavy.

If you're not fluent in Spanish, consider booking transportation with a company that offers bilingual drivers. This can help overcome language barriers.

Before entering any vehicle, confirm your destination, address, or hotel name with the driver to ensure you're heading to the correct place.

If you plan to explore different regions of Costa Rica, car rental can be an excellent option. Make a reservation in advance to secure the best rates and availability.

Taxis are available at both airports. Make sure you use official, licensed taxis, and ask for the fare before beginning your journey.

Make sure you let your hotel know your flight info so they can schedule your shuttle.
Costa Rica Awaits You!
Whether arriving on international flights or planning domestic flights to explore different regions within our enchanting country, our local guides are your trusted companions at every turn.
Every detail of your journey, from arrival to departure, is expertly managed. Say goodbye to stress and hello to pure Pura Vida. With our help, you'll experience the true magic of this tropical paradise.
Contact Find My Costa Rica now. Your perfect Costa Rican getaway is just a message away!
FAQ
1. What is the main airport in Costa Rica?
San Jose International Airport (Juan Santamaria Airport) is Costa Rica's main airport.
2. Is it better to fly into San Jose or Liberia?
It depends. You can save quite a few hours by flying to Liberia International Airport for adventures in Punta Arenas, La Fortuna, and the Nicoya Peninsula. If you plan to visit other locations, flying to Juan Santamaría International Airport is the best choice.