Each year, on September 15th, Costa Rica joins other Central American countries to celebrate the signing of "The Act of Independence" of 1821.
Costa Rica's Independence Day is full of traditional music, dancing, and joy. If you ever have the chance to be part of Independence Day in Costa Rica, know that it will be a truly unique experience.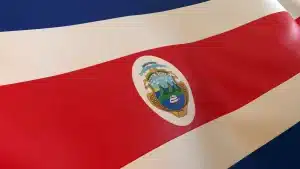 Why is Independence Day Celebrated in Costa Rica?
Costa Ricans celebrate Independence Day to cherish a significant moment in history. 
The Central American provinces, including Guatemala, El Salvador, Honduras, Nicaragua, and Costa Rica, lived through political and social unrest for many years. But on September 15th, 1821, in Guatemala City, a council meeting declared independence from the Spanish Empire.
What Do Costa Ricans Do to Celebrate Independence Day?
Independence Day is a big deal for the Costa Rican people. The celebration occurs in the "mes de la patria," which includes many festivities, events, and traditions across the country.
Take a look at some of the most popular things Costa Ricans do:
Torch run:

Since 1964, the annual Freedom Torch Run across Central America has symbolized freedom and independence. The relay begins in Guatemala and passes through El Salvador, Honduras, and Nicaragua before concluding in Costa Rica.
Traditionally, students carry the torch through the Central American borders. Government authorities receive it. Citizens are encouraged to participate in this beautiful tradition, which promotes and preserves freedom and peace through solemn civic ceremonies and cultural activities.
The Faroles Parade:

The lantern parade is Costa Rica's Independence Day main activity. It is typically held at six in the evening on September 14th, preceded by a civic ceremony.
Handmade lanterns pay tribute to Maria Dolores Bedoya, who, in 1821, carried a lantern throughout Guatemala, proclaiming "Viva la Patria" and "Viva la Libertad" mere hours after the nation declared its independence.
Independence Day Parades:



Costa Rica's educational system is a source of national pride. Therefore, schoolchildren play a significant role in the September 15th celebrations.
That's why, unlike the military presence often seen at national events, Costa Rica relies on its students to represent the country's independence. While school marching bands chant patriotic lyrics, students wave flags and wear traditional costumes.
How Can I Experience Costa Rica's Independence Day as a Visitor?
If you are visiting Costa Rica during this national holiday, there are several ways you can experience the festivities and immerse yourself in the country's culture, including:
Attend the parades:

Parades feature school bands, dancers in traditional clothing, and elaborate floats. Thousands attend the largest parade in San José.

Sample traditional foods and drinks:

You can try dishes like gallo pinto, a dish made with rice and beans, and chicharrones, a deep-fried pork belly.

Watch the "Desfile de Faroles":

Watching the lantern parade is a great way to experience Independence Day's festive spirit and witness all the enthusiasm.
Tips for attending public events and festivities
If you're planning on attending public events, there are a few tips to keep in mind to ensure that you have a safe and enjoyable experience:
Keep your belongings safe:

Large crowds can attract pickpockets and thieves. Avoid carrying large amounts of cash and leave important documents in a secure location.

Stay hydrated:

Costa Rica is known for its warm and sunny weather. Independence Day celebrations can be long and hot, so staying hydrated is essential.

Plan your transportation:

Many streets may be closed or congested, so plan your transportation accordingly.

Follow instructions from authorities:

They are there to ensure your safety and the safety of others.
Cultural etiquette and respectful participation in celebrations
When attending public events commemorating Central American independence, respecting the local customs and traditions is mandatory.
Here are some tips for taking part in these celebrations:
Respect the national anthem:

When the anthem is played, everyone must stand still and show respect. Remove your hats and place your hand over your heart.

Participate with enthusiasm:

Join in the singing, dancing, and cheering and show your support for the country and its people.

Follow the rules:

Follow event rules, such as where to stand, to ensure a safe and enjoyable experience for everyone.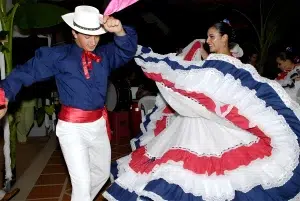 What is The Legacy of Costa Rican Independence?
Costa Rican Independence Day reflects the country's national pride and unity, which have helped shape its identity and culture. Discovering Costa Rica's history and traditions through its festivities is a wonderful way to immerse yourself in the culture.
If you're interested in planning a trip to experience Independence Day celebrations in person, contact Find My Costa Rica. Our local guides will plan your adventure to this beautiful and vibrant country.