Welcome to our comprehensive guide for packing for your unforgettable adventure in Costa Rica in 2023! As you gear up for a journey through lush rainforests, pristine beaches, and captivating cultural experiences, careful preparation is key to ensuring a smooth and enjoyable trip.
Whether you're an eco-adventurer, a wildlife enthusiast, a beach lover, or a history buff, this ultimate packing list has you covered. We've curated a list of essential items and insider tips to help you make the most of your time in this tropical paradise. Get ready to explore every corner of Costa Rica, fully equipped and ready for the adventure of a lifetime!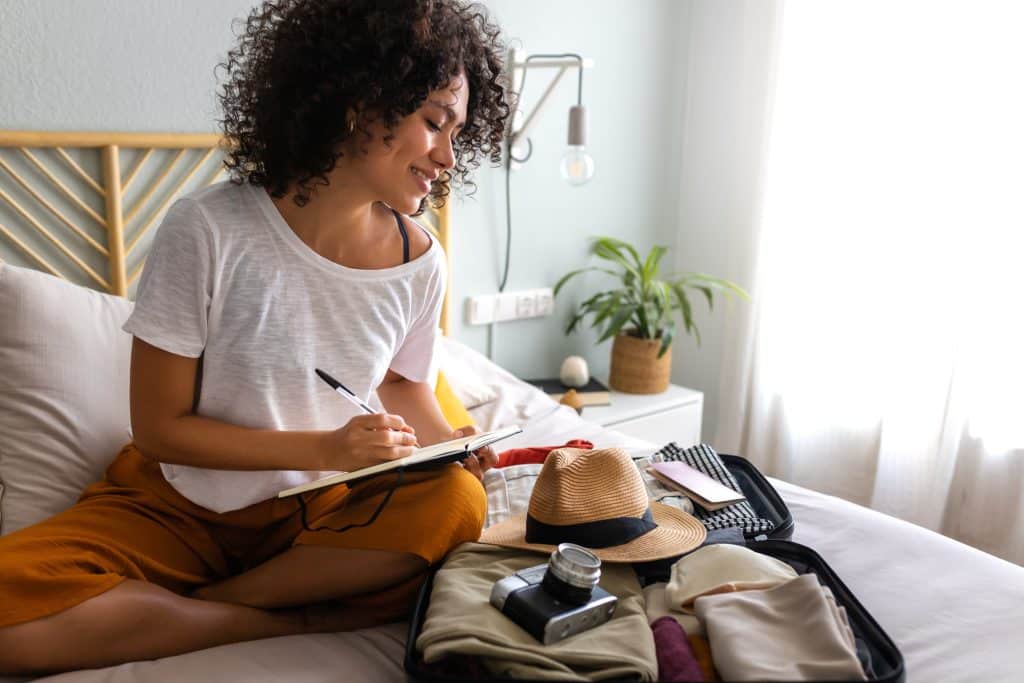 What to Pack for Costa Rica
Clothing Essentials
Costa Rica's versatile climate demands adaptable clothing:
Super lightweight, breathable clothing: Opt for moisture-wicking fabrics for humid rainforests and cloud forests. A light rain jacket is handy for cooler evenings, especially in areas like San Gerardo de Dota.
Swim trunks and swimwear: For those beach vacation moments or a dip in a hot spring.
Sun hat and sunglasses: Essential to protect yourself from the sun in some of Costa Rica's extremely hot areas.
Flip flops: You can carry a pair of flip flops to relax after hiking.
Hiking shoes/hiking boots: Vital for trekking through Manuel Antonio National Park, Corcovado National Park, and other popular hiking trails. Some activities, such as zip-lining, even require closed-toed shoes.
Hiking sandals and water shoes: For activities like whitewater rafting or visiting waterfalls.
Personal Care and Health
Beyond clothes, it's imperative to prioritize your health:
Travel-sized toiletries: Bring essentials like contact lenses, toothbrushes, and eco-friendly soaps.
Sunblock: Carry reef-safe sunscreen with at least SPF 30.
Insect repellent/bug spray: This is a must-have to fend off mosquitoes, especially during the rainy season.
First-aid basics: Pack an aid kit with band-aids, aloe vera (for sunburns), painkillers, and any personal medication.
Reusable water bottle: Hydration is vital. Tap water in many parts of Costa Rica is drinkable, so bring your own water bottle to reduce plastic usage and save money.
Tech and Gadgets
Costa Rica's landscapes are picturesque. That's why we recommend bringing the following gadgets:
Universal chargers and power banks: Ensure you can charge your devices, especially during long day trips. Costa Rica operates on a 110-volt, 60-cycle electrical system, identical to that in the US. The outlets usually accept 2-flat pronged plugs, meaning most US visitors won't require an adapter or converter.
Waterproof phone cases and camera gear: Waterproof gear is perfect for capturing moments under waterfalls, white water rafting, scuba diving, and other water sports.
Dry bag: Ideal for rainy days and outdoor activities near water.
Must-Have Travel Documents and Money Tips
Passport and copies: Always carry a copy of your passport and other important documents and leave the originals in your hotel room.
Local currency: Costa Rican colones. While many places accept dollars, having local currency is convenient. We recommend you don't exchange money at the airport. Exchanging money at a bank or using an ATM is more cost-effective than doing so at the airport. Currency exchange outlets at airports tend to inflate the exchange rate for profit.
Travel insurance: It isn't required, but it's always a good idea!
Emergency contact information: Handy in case of unexpected scenarios.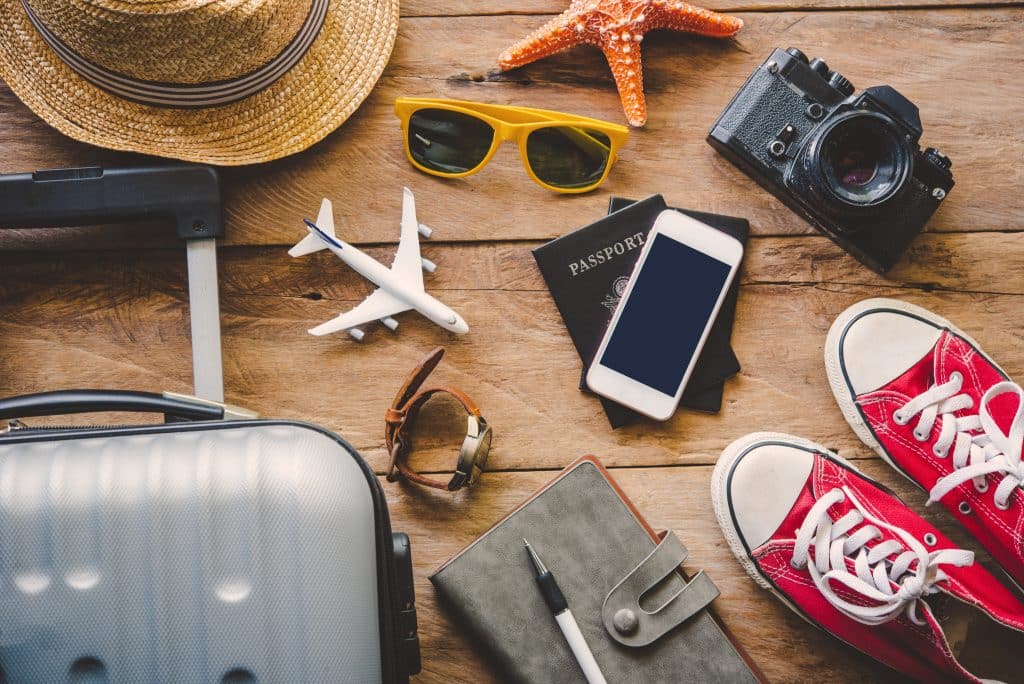 What to Pack for Costa Rica by Activity – A Complete Checklist
Beach and Water Adventures
Knowing what to pack is crucial when planning your Costa Rica vacation, especially if you plan to visit the beaches on the Caribbean Coast or partake in water sports.
Here are essential items and Costa Rica travel tips to ensure you're well-prepared for your trip:
Swimsuits: Whether sunbathing in Manuel Antonio National Park or exploring the Caribbean Coast, multiple swimsuits are necessary.
Lightweight Rain Jacket: Costa Rica's rainy season can sometimes surprise visitors, so be ready with your light rain jacket and other rain supplies.
Appropriate Footwear: No Costa Rica packing list is complete without flip-flops.
Sun Protection: Ensure you have a sun hat, polarized sunglasses, and reef-safe sunscreen.
Towel: A quick-drying beach towel is a must-have for those refreshing dips in the ocean.
Additional Clothes: After a day at the beach, you'll want a change of clothes. Pack some lightweight outfits to stay comfortable.
Beach Accessories: Remember a dry bag for your camera gear and other essentials.
Hydration: A reusable water bottle is preferable to a plastic water bottle. Tap water is drinkable in many parts of Costa Rica, but always double-check.
Protection: Insect repellent is crucial, given Costa Rica's tropical nature.
Hiking and Nature Expeditions
We've segmented a comprehensive packing guide tailored to some of Costa Rica's most popular activities to ensure you make the most out of your visit to this tropical paradise:
Hiking:
Hiking boots/ hiking shoes: They are necessary in national parks and reserves, especially when tackling hiking trails.
Lightweight rain jacket: Be prepared for sudden downpours during the rainy season.
Day pack: To store all the essentials.
Reusable water bottle: Stay hydrated in extremely hot conditions.
Skin protection: Including a sun hat and reef-safe sunscreen.
Insect repellent/bug spray: Essential in a tropical country like Costa Rica.
Maps and guides: Useful for navigating hiking trails.
Camera equipment: Document the breathtaking vistas.
Toilet paper and sanitation supplies: For remote trails.
Light jacket: Especially for evening hikes or in the cloud forests.
Snorkeling:
Swimwear: Pack multiple pieces for various snorkeling sessions.
Snorkeling gear: Ensure a better fit and hygiene by bringing your own.
Water shoes: For those rocky coastal areas.
Towel: You'll need a quick-drying towel to dry off after emerging from the water.
Additional Clothes: Once you're done snorkeling, you might want to change into something dry and comfortable.
Reef-safe sunscreen: Protect both your skin and marine life.
Dry bag: Protect your belongings from getting wet.
Waterproof camera or case: Capture the underwater wonders.
Zip-Lining:
Closed-toed shoes: Most zip-lining places require them.
Comfortable clothes: You'll be wearing a harness, so ensure comfort.
Skin protection: To shield from sun rays when above the tree line.
Camera equipment: Capture the thrill. A GoPro or something similar is recommended.
Surfing
Swimwear: Ensure they're snug-fitting for active sports on the water.
Towel: After riding the waves, you'll want a quick-drying towel to dry off.
Rash guard: Protect against the sun and surfboard friction.
Surf wax: If you're bringing your board.
Additional Clothes: After a session on the waves, change into something dry and comfy to relax on the beach.
Sun protection: Particularly reef-safe sunscreen.
Wildlife Watching
Experience the diverse fauna in destinations like San Jose and beyond:
Binoculars: For a closer look at distant animals. If you hire a guide, we may provide you with one.
Guidebooks: If you want to learn about Costa Rica's native species.
Comfortable shoes: You might be on your feet for long periods.
Camera equipment with a zoom lens: To capture wildlife from a safe distance.
Insect repellent: Especially essential during the evenings.
Light jacket: For early morning or late evening expeditions.
City and Cultural Experiences
When venturing into the lively cities and cultural experiences of Costa Rica, such as the bustling streets of San Jose or the charm of San Gerardo de Dota, it's crucial to be well-prepared.
Your Costa Rica packing list should include:
Comfortable closed-toed shoes: For those uneven streets and surprise visits to places that require them.
A lightweight day bag: Essential for your trips to souvenir shops or to carry your finds from the local markets.
Local currency: Having colones handy for small purchases can be helpful, even though many places also accept USD.
Don't Forget to Prepare for the Unexpected
One of Costa Rica's travel tips is to always expect the unexpected. That's why we recommend these additional tips:
Digital Backups: Technology can fail. Keep backups of important documents like your passport, visa, and itineraries.
Weather Shifts: Costa Rica's rainy season can be unpredictable. Rain showers can surprise you even if you visit Costa Rica during the dry season.
Learn Basic Spanish Phrases: While many in tourist areas speak English, knowing some basic Spanish can help in unexpected situations.
Stay Informed: Knowing the local tide times or the day's weather forecast can make all the difference in places like Corcovado National Park or while practicing water sports.
Cultural Awareness: Understanding local customs can prevent misunderstandings and ensure a smoother trip.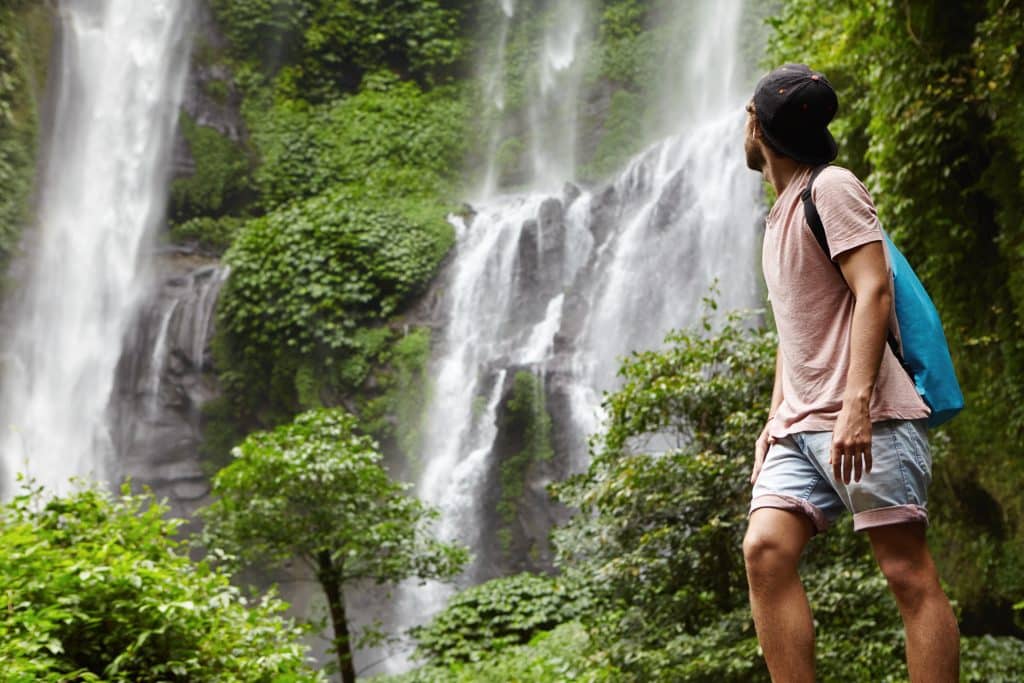 We Can Help You Plan a Safe Vacation to Costa Rica!
Planning a trip to Costa Rica? While our comprehensive Costa Rica packing checklist ensures you have all the essentials, at Find My Costa Rica, we believe the heart of a memorable trip lies beyond just packing. That's why we're here to guide you every step of the way.
By partnering with us, you'll get expert advice on what to pack for Costa Rica and the assurance of a safe, curated experience tailored to your interests.
Contact Find My Costa Rica today to learn more about our tours and make your Costa Rica vacation dreams a reality. Dive into an adventure with us!