With its diverse wildlife, natural beauty, delicious food, and friendly locals, Costa Rica is a very sought-after destination. Located in the heart of Central America, Costa Rica has become an attractive getaway destination for people worldwide. Want to know why? Let's explore the top reasons to visit Costa Rica!
What Attracts People to Costa Rica?
It's simple. In Costa Rica, there's something for everyone. The country offers thrilling activities in its national parks, including river rafting, canyoning, cave tubing, and zip-lining. You'll also have the chance to spot macaws, sea turtles, and adorable sloths.
Moreover, the Pacific and Caribbean coasts boast stunning beaches that cater to scuba diving, snorkeling, and surfing enthusiasts.
San Jose, the capital, is emerging as a hotspot for foodies. Here, you can indulge in delicious local and international cuisine and craft beer. The city also offers a vibrant nightlife scene.
Also, there are plenty of opportunities to unwind in luxurious spas near the beaches or hot springs. In summary, what attracts people to Costa Rica is that you can enjoy sunbathing, relaxing massages, swimming, surfing, or simply unwinding on one vacation.
Why should you visit Costa Rica?
You should visit Costa Rica because it offers a truly once-in-a-lifetime experience. This Central American country is home to around 5% of the world's biodiversity, making it a true gem for nature enthusiasts.
As you explore Costa Rica's rainforests, you'll have the opportunity to encounter diverse wildlife, including sloths, monkeys, and jaguars. Moreover, nestled amidst the surrounding landscapes and natural beauty, you can partake in various adrenaline-pumping activities.
Surrounded by two oceans, Costa Rica boasts gorgeous beaches. Whether on the country's Caribbean or Pacific coasts, you can stroll along the coastline, catch waves while surfing, swim in crystal-clear waters, or simply admire the breathtaking views.
Top 10 Reasons Why Costa Rica is One of the Best Vacation Destinations
If you're looking for a new place to take your family or need some vacation inspiration, here are our top 10 reasons why everyone should visit Costa Rica.
#1 Two coasts with stunning beaches
With dazzling beaches on both coasts, Costa Rica is a beach lover's dream.
The Caribbean Coast presents a tropical sanctuary where you can relax under swaying palm trees, snorkel amidst vibrant coral reefs, and witness sea turtle nesting sites. The Pacific Coast offers dramatic landscapes and breathtaking views. Surfers will find a perfect haven on legendary breaks that offer the chance to stroll along pristine shores.
#2 An abundance of biodiversity and natural beauty
Costa Rica is a haven of biodiversity and natural beauty. With many national parks, rainforests, and cloud forest reserves, people come here and explore lush regions, see fascinating wildlife species, and marvel at majestic volcanoes.
Some of the most popular places to explore include:
Tenorio Volcano National Park
Tortuguero National Park
Manuel Antonio National Park
Arenal Volcano National Park
Monteverde Cloud Forest Reserve
#3 Plenty of outdoor activities
Costa Rica is a great destination for nature lovers. The country is home to many natural wonders, which set the stage for an action-packed vacation. Would you like to embark on exhilarating zip-line adventures through the rainforest canopy or hike to hidden waterfalls? Here, you can do it all!
Some of the outdoor adventures you can be part of are:
Hike active volcanoes.
Go on horseback riding expeditions.
Navigate whitewater rafting tours.
Go mountain biking.
Walk through hanging bridges.
And much more!
#4 Delicious and healthy food
In Costa Rica, you can find delicious and healthy food. As you delve into the culinary scene, you will discover a blend of vibrant street food and fine dining experiences that will satisfy your taste buds and leave you wanting more.
Come and discover the flavorful food Costa Rica offers. You'll soon realize it's a delightful fusion of traditional dishes and fresh, locally sourced ingredients, including tropical fruits, seafood, and traditional delicacies, including Costa Rican coffee.
#5 Friendly and welcoming people
Costa Ricans are known for being some of the friendliest people in the world. From the moment you arrive, you'll be greeted with smiles and warm hospitality. This experience creates a lasting impression on visitors and creates beautiful memories of their time in Costa Rica.
#6 Safety
Another important reason why people visit Costa Rica is because it's one of the safest countries in the region. The country prides itself on safety and visitor well-being. When you travel, you can enjoy peace of mind and concentrate on enjoying your vacation, no matter where you are.
#7 Family-friendly vacation destinations
There's an extensive list of family-friendly attractions and activities in the country for a memorable family vacation. Whether you're visiting a national park, relaxing at hot springs, walking on hanging bridges or exploring the rainforest, you'll find numerous child-friendly options.
#8 The "Pura Vida" lifestyle
People visit Costa Rica to experience the 'Pura Vida' lifestyle. This unique phrase embodies the country's laid-back, positive outlook on life. Here, you can enjoy leisurely moments and let go of stress.
#9 Accommodations to fit any budget
Costa Rica offers a wide range of hotel options to suit any budget. From world-class resorts and boutique hotels to budget-friendly hostels and eco-lodges, everyone has choices. Moreover, many airlines offer flights to the country, making it even more accessible to plan your visit.
#10 Eco-friendly practices
Costa Rica is a leading eco-friendly destination in Latin America, making it appealing to environmentally-conscious travelers. A prominent feature of the country's sustainability strategy is its protected national parks, eco-tourism initiatives, and efforts to protect natural resources.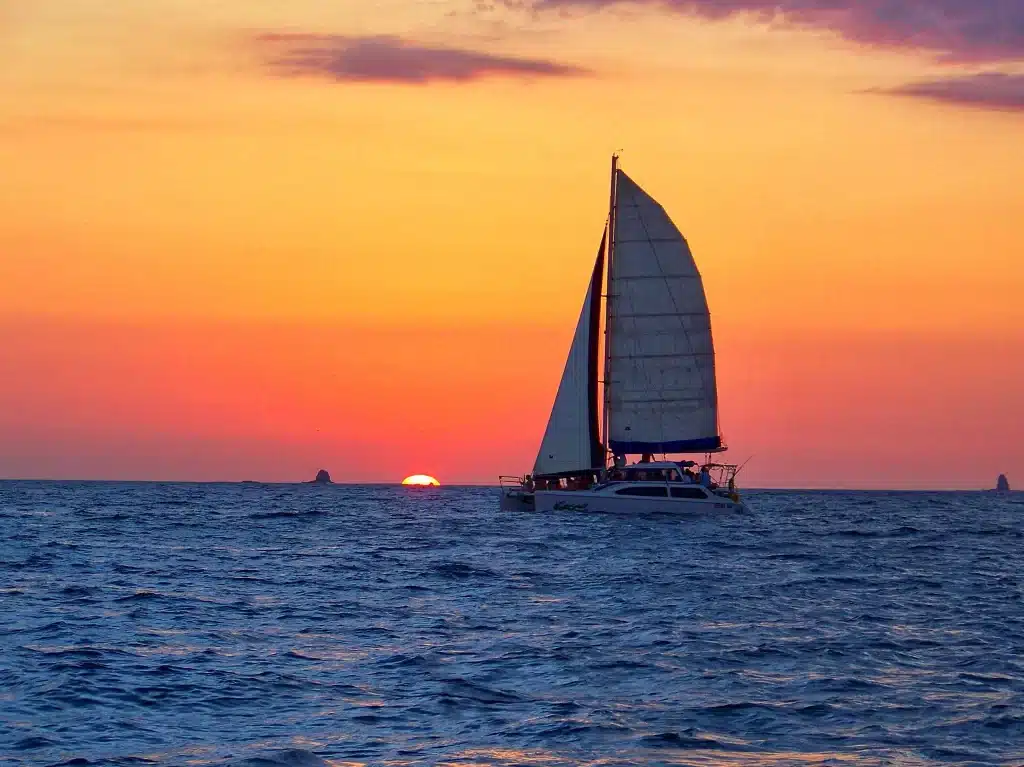 Embark on an Unforgettable Journey in Costa Rica!
Visiting Costa Rica is an excellent way to escape the hustle and bustle of everyday life. The country has beautiful scenery, friendly locals, and plenty of activities to keep you busy. So what are you waiting for? Pack your bags and head to Costa Rica for an unforgettable experience! Contact Find My Costa Rica and let us make your Costa Rica vacation a dream come true!
FAQ
What are the three things Costa Rica is known for?
Costa Rica is known for its stunning natural landscapes, rich biodiversity, and commitment to sustainability.
What are five interesting facts about Costa Rica?
Some interesting facts about Costa Rica are:
Costa Rica is home to around 5% of the world's biodiversity.
It has no army and prioritizes education and healthcare.
The country runs on renewable energy with a goal of carbon neutrality by 2050.
Costa Rica has over 100 volcanic formations.
It offers world-class surfing and is a paradise for adventure seekers.
Why is Costa Rica a unique place to visit?
Costa Rica stands out as a unique place to visit due to its incredible natural beauty, including lush rainforests, stunning beaches, and diverse ecosystems.