Vacations are all about fun, and nothing brings you down like unexpected weather. This is especially true for places like Costa Rica, where the weather can be unpredictable.
Before you head to Costa Rica, you should know that it boasts just two distinct seasons: the dry and rainy seasons. This is what defines our tropical climate. Some days might greet you with sunny mornings, while others might bring rainfall.
For this reason, having a clear idea of what to anticipate is essential for planning activities and packing appropriately. Keep reading and explore the insights of Costa Rica's weather in August with our experts at Find My Costa Rica so you can fully enjoy your vacations.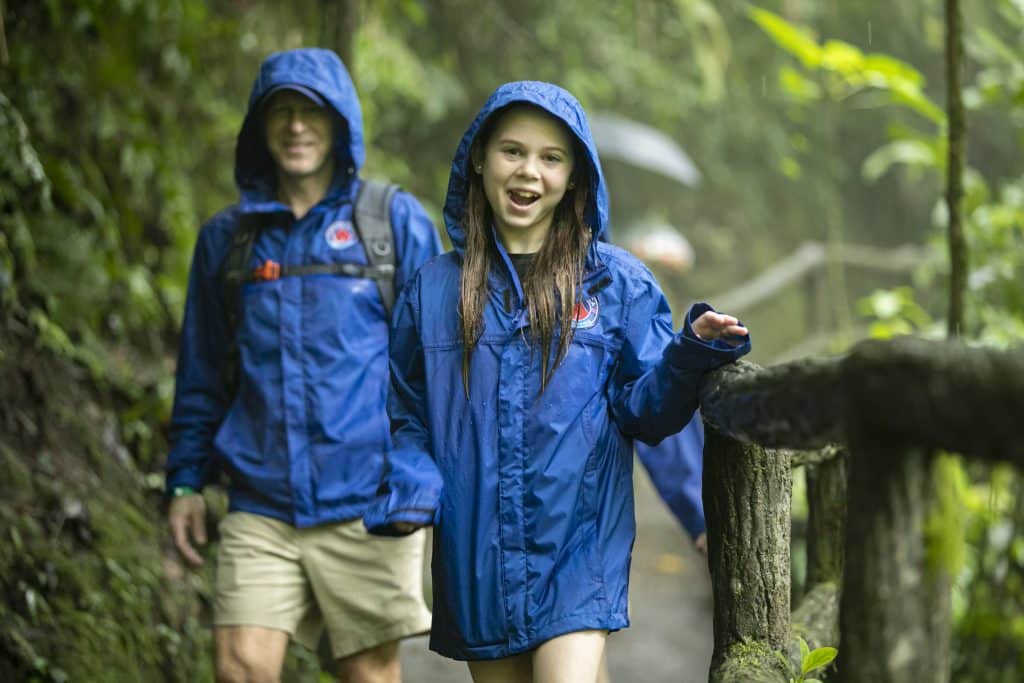 Costa Rica Weather in August
Although August falls within Costa Rica's rainy season, surprisingly, you'll often find more ideal weather than in the prior and following months. Usually, the rainy season is a synonym for frequent showers; that's why people call it the "green season" because of the lush vegetation resulting from the steady rain.
However, August offers a blend of warmth and sunshine with the usual chances of rainfall. Temperatures can be hotter and more humid on the Pacific and Caribbean Coasts, while in higher elevation regions, like the Central Valley, you'll find cooler temperatures.
The weather conditions by region
If you are planning a trip to Costa Rica in August, keeping an eye on the weather forecasts for its various regions will be helpful. By knowing what to expect beforehand, it won't matter what you're up to; the weather won't interfere with your plans.
Here's a breakdown of Costa Rica's weather conditions per region:
Pacific Coast
Weather: Mostly warm
Temperature: 81.8 °F (27.6 °C)
Low: 74 °F (23.1 °C)
High: 90 °F (32.2 °C)
Central Valley
Weather: Evenings are usually cooler because of light rain.
Temperature: 73.5 °F (23 °C)
Low: 66 °F (19 °C)
High: 81 °F (27.1 °C)
Caribbean Coast
Weather: Mostly rainy
Temperature: 79.9 °F (26.6 °C)
Low: 74 °F (23.1 °C)
High: 86 °F (26.6 °C)
The Best Places to Visit in August
Despite occasional afternoon showers, August is an excellent month for adventures in Costa Rica. It's the perfect time to enjoy some of the country's most mesmerizing destinations without battling massive crowds.
While mountainous areas remain an option, the real gems during August are the coastal areas. Here, you'll find decent weather with clear skies.
Take a look at some places you can explore:
National Parks
In August, Costa Rica's lush national parks make for the perfect playground for outdoor activities. Whether you're an adventure seeker or a nature lover, the country's protected areas will offer something for everyone.
Discover some of the top national parks to add to your August itinerary:
Tortuguero National Park
As August marks the peak of the turtle nesting season, Tortuguero National Park on the Caribbean side becomes a must-visit destination. With guided tours available, you can see many turtle species come to the coastal areas of Tortuguero, including Green sea turtles, Leatherback sea turtles, and Hawksbill turtles.
Also, you can participate in many other wildlife preservation initiatives in the area while immersing yourself in the park's vibrant biodiversity.
Arenal Volcano
Located in La Fortuna, Arenal Volcano National Park offers dramatic landscapes and outdoor adventures. In August, the weather's nice enough to hike its trails. Immerse yourself in the surrounding rainforests, teeming with diverse flora and fauna. You can also enjoy the natural hot springs surrounding the volcano for a rejuvenating experience.
Manuel Antonio
This renowned national park is a hotspot for nature enthusiasts and adventure seekers alike. Here, you'll encounter a captivating array of creatures, including monkeys, sloths, iguanas, and a remarkable variety of bird species.
Whether hiking its well-maintained trails that range from easy to challenging, relaxing on pristine beaches like Playa Manuel Antonio and Espadilla, or immersing yourself in lush rainforests, Manuel Antonio offers an unforgettable experience.
Beaches
Known for their warm sands, clear waters, and unique charms, Costa Rica's beaches are perfect for relaxation and adventure. Discover some of the top beach areas to make the most of your August escape:
Playa Grande
Playa Grande's expansive shoreline and consistent waves make it a top destination for surfers. This beach is part of Marino Las Baulas National Park on the Pacific Coast and offers a laid-back atmosphere and a chance to see leatherback turtle nesting.
Puerto Viejo
With its rustic beauty and vibrant culture, Puerto Viejo de Talamanca is a charming coastal town on the Caribbean Coast of Costa Rica. Located on golden sands and surrounded by lush vegetation, this area invites you to unwind, explore local shops and eateries, and enjoy the relaxed Caribbean atmosphere.
You can experience a diverse and multicultural vibe in this area due to its mixture of Afro-Caribbeans, Bri Bri Indigenous, Ticos, Americans, and Europeans.
Playa Hermosa
Playa Hermosa on the Central Pacific Coast boasts a long stretch of calm black sand beach, perfect for sunbathing and viewing. While not suitable for swimming due to its surf-friendly nature, it's a prime spot for catching waves. You'll find great surfing here, whether you're a beginner or a pro.
Apart from surfing, Playa Hermosa is a gateway to nearby towns like Jaco, Quepos, and Manuel Antonio. These places offer local culture and delicious food to explore.
How crowded are tourist attractions in Costa Rica during August?
August in Costa Rica marks a transition from the peak season. While tourist attractions, especially in popular spots like San Jose, tend to be less crowded than earlier in the dry season, it's worth noting that local holidays like Mother's Day and Los Angeles Day can see increased local activity.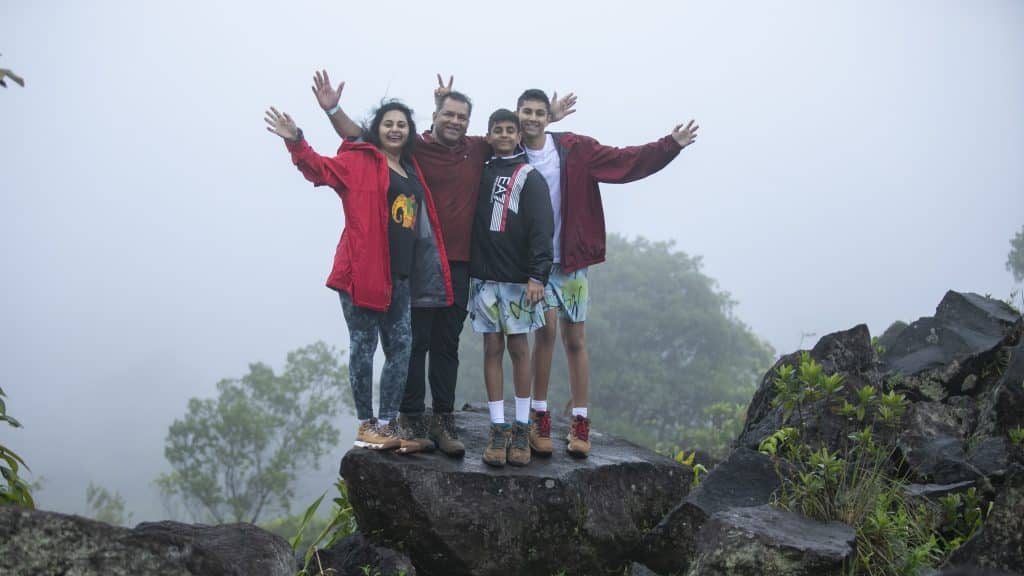 Packing Tips for August in Costa Rica
It's important to pack smart for a memorable Costa Rica vacation. There's a blend of sunshine and showers in August, so bringing the essentials will make sure you have a great time.
Make the most of your adventure with these packing tips:
Light clothing: Opt for lightweight and breathable clothing to stay comfortable in warm and humid conditions.
Rain gear: Pack a compact rain jacket or umbrella to stay dry during unexpected showers.
Footwear: Bring comfortable and durable shoes suitable for humid weather conditions. Waterproof shoes can be an excellent idea, but bring sandals if you plan to go to the beach.
Sun protection: Bring sunscreen, sunglasses, and a hat to protect yourself from the sun's rays.
Insect repellent: Keep pesky bugs at bay with reliable insect repellent.
Swimwear: With warm temperatures and beautiful beaches, swimsuits are essential for beach adventures.
Electronics protection: Protect your electronics with waterproof bags or cases from unexpected rain.
Feeling ready for an adventure? Planning an unforgettable trip to Costa Rica has never been easier. Our local experts offer insights and recommendations to help you craft the perfect vacation. Contact Find My Costa Rica today, and let's make your dream vacation come true.
FAQ:
Is it rainy in August in Costa Rica?
Yes, August can be rainy, as it's part of the rainy season in Costa Rica, so you should be prepared for occasional showers.
How many hours of daylight can I expect in Costa Rica in August?
You can expect around 12 hours of daylight almost every day in Costa Rica, including in August. The sun rises around 5:30 a.m. and sets around 6 p.m.