Are you looking for your next tropical vacation paradise? If so, Costa Rica is the ideal place! When visiting the country's Pacific Coast, Central Valley, and Caribbean Coast, you'll find stunning beaches, breathtaking national parks, and an abundance of wildlife.
However, the weather remains an essential factor for anyone visiting Costa Rica. Due to its tropical location in Central America, the country experiences sunny and rainy days. Usually, its dry season goes from December to late April, and the rainy season starts in May and finishes in November.
But Costa Rica's weather in January might be the choice you're looking for if you want to experience some sun with only occasional rain. Ready to dive in and learn more about why January's weather in Costa Rica can be your perfect choice? Let's get started!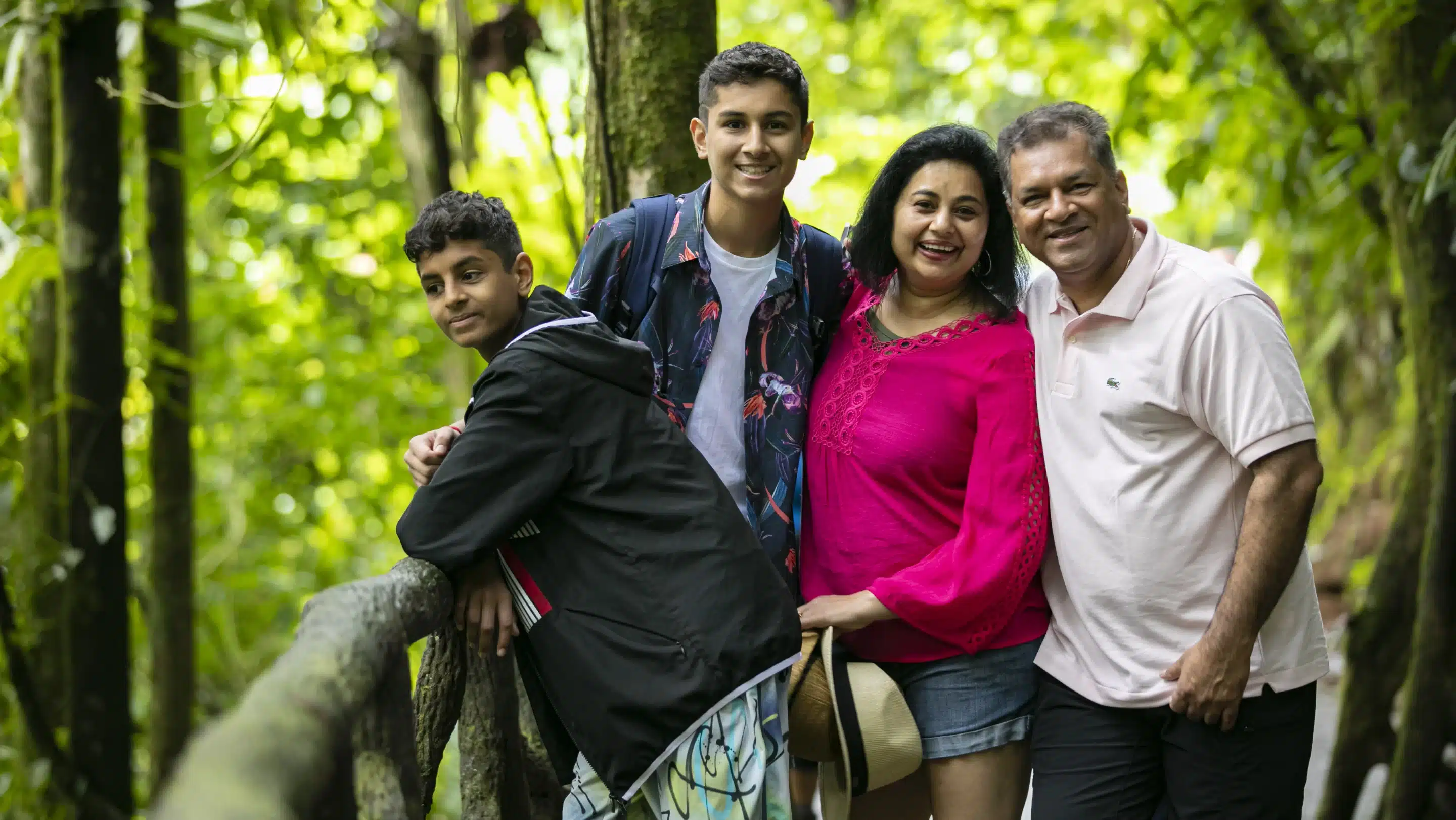 Costa Rica Weather in January
Costa Ricans experience great weather in January, making it an ideal time to visit. January is part of the dry season, providing warm and pleasant temperatures.
Compared to other months of the year, you won't need to bring extensive rain gear since you'll often experience sunny days with clear blue skies. 
High temperatures are usually common in the Pacific and Caribbean coastal areas, while the Central Valley offers milder temperatures. However, we'll look at this further in the next section.
The weather conditions by region
If you plan to visit Costa Rica in January, understanding the weather conditions will help you prepare for the unexpected. Whether you're hiking through lush rainforests, relaxing on pristine beaches, or discovering breathtaking waterfalls, the weather won't interfere with your plans.
Here's our breakdown of what to expect in each region of the country:
Pacific Coast
Weather: Dry and windy
Temperature: The average temperature is around 81.7 °F (21.7°C)
Low: 71°F (21.7 °C)
High: 92 °F (33.5°C)
Central Valley
Weather: Mostly dry with brief, sporadic rain showers.
Temperature: Around 71.7 °F (22°C)
Low: 65°F (18.3°C)
High: 78°F (25.8°C)
Caribbean Coast
Weather: Wet with winds and little rain
Temperature: 76°F (25°C)
Low: 70°F (21 °C)
High: 84°F (28°C)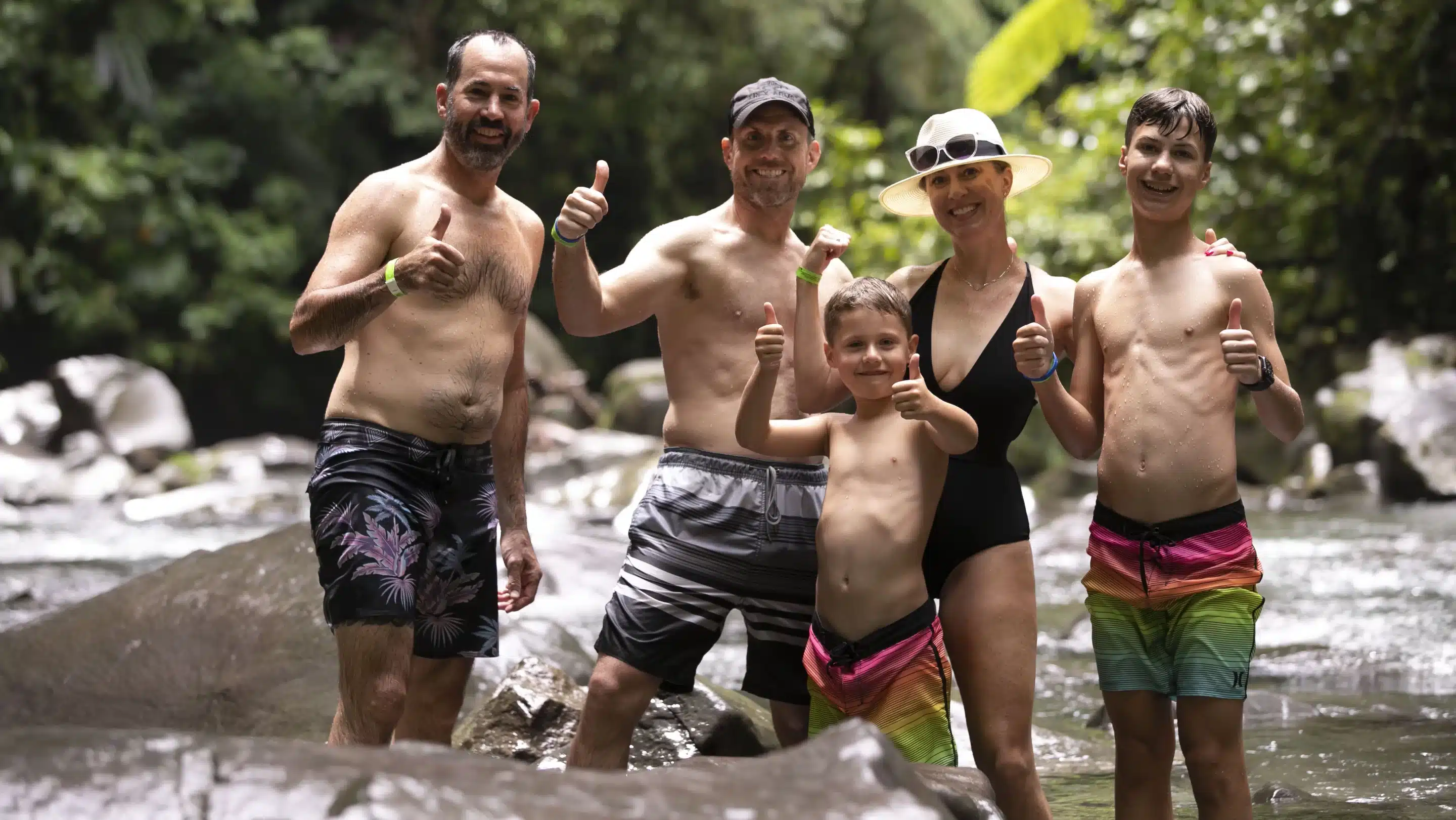 The Best Places to Visit in January
Beaches
Our country has been blessed with two beautiful coastal regions, which adds to why people love visiting Costa Rica.
The Pacific Coast features outstanding beaches, including Playa Flamingo. Known for its picturesque coastline and gentle waves. This gorgeous beach offers stunning ocean views and is the perfect place to relax after swimming.
Also located along the Pacific Coast is Tamarindo. Its excellent waves and currents make Tamarindo a great place for those who want to learn to surf. Also, some places you can't miss include Playa Conchal, Nosara, Santa Teresa, Jaco, and Bahia Ballena, located on the Osa Peninsula.
On the Caribbean Coast, you can find Puerto Viejo de Talamanca. Beautiful tropical jungles, picture-perfect beaches, and diverse fauna surround this small coastal town. Around Puerto Viejo de Talamanca, you must visit Playa Chiquita, Punta Uva, Manzanillo, Playa Negra, Playa Cocles, and Cahuita.
National Parks & Volcanoes
Costa Rica is also known for its volcanoes, and with the perfect weather in Costa Rica, you can't miss exploring them.
Among the most popular volcanoes is Arenal Volcano. Renowned worldwide for its perfect conical shape. Also, the area is known for Arenal Volcano National Park, an excellent place for hiking with difficulties ranging from easy to complex. 
Making it accessible to people of all ages. Every trail offers breathtaking views of the surrounding jungle.
Manuel Antonio National Park is also a must-visit in Costa Rica. It is the smallest national park in the country, yet it contains incredible flora and fauna, a mangrove, marine environments, islands, and one of the most beautiful beaches on earth.
Additionally, you can explore the Irazu Volcano, located in Cartago Province. It's one of Costa Rica's most popular natural attractions. Since Irazu is so accessible by car, you can spend the day exploring the area around it.
Another volcano you can explore is Poas Volcano and the Poas Volcano National Park, one of the most popular national parks in Costa Rica. Poás is a powerful illustration of the geothermal forces that shaped Costa Rica. Upon clearing the mist and clouds, you will discover a sulfuric, boiling, rain-fed green lake with fumaroles that emit smoke and steam.
Cloud forests
The Monteverde Cloud Forest Biological Reserve focuses on ecotourism, biodiversity research, and education. Here, you can find peace, joy, and a reconnection with nature.
Located only a three-hour drive from San Jose, visitors to Monteverde can explore 8 miles of trails independently or with a guide. Here you can spot rare species like three-wattled bellbirds, resplendent quetzals, and endangered species such as jaguars, ocelots, pumas, oncillas, margays, and jaguarundis.
How crowded are tourist attractions in Costa Rica in January?
Well, since it's "summer vacation" season for most Costa Ricans, you can anticipate larger crowds compared to other months with fewer tourists. However, it's important to note that crowd levels can vary depending on the specific activity and date you choose.
For instance, during mid-January, the Guanacaste region hosts the lively Santa Cruz festival, which attracts a significant number of people to the area. If you're planning activities in that region, avoiding the festival days is advisable to ensure a more relaxed experience.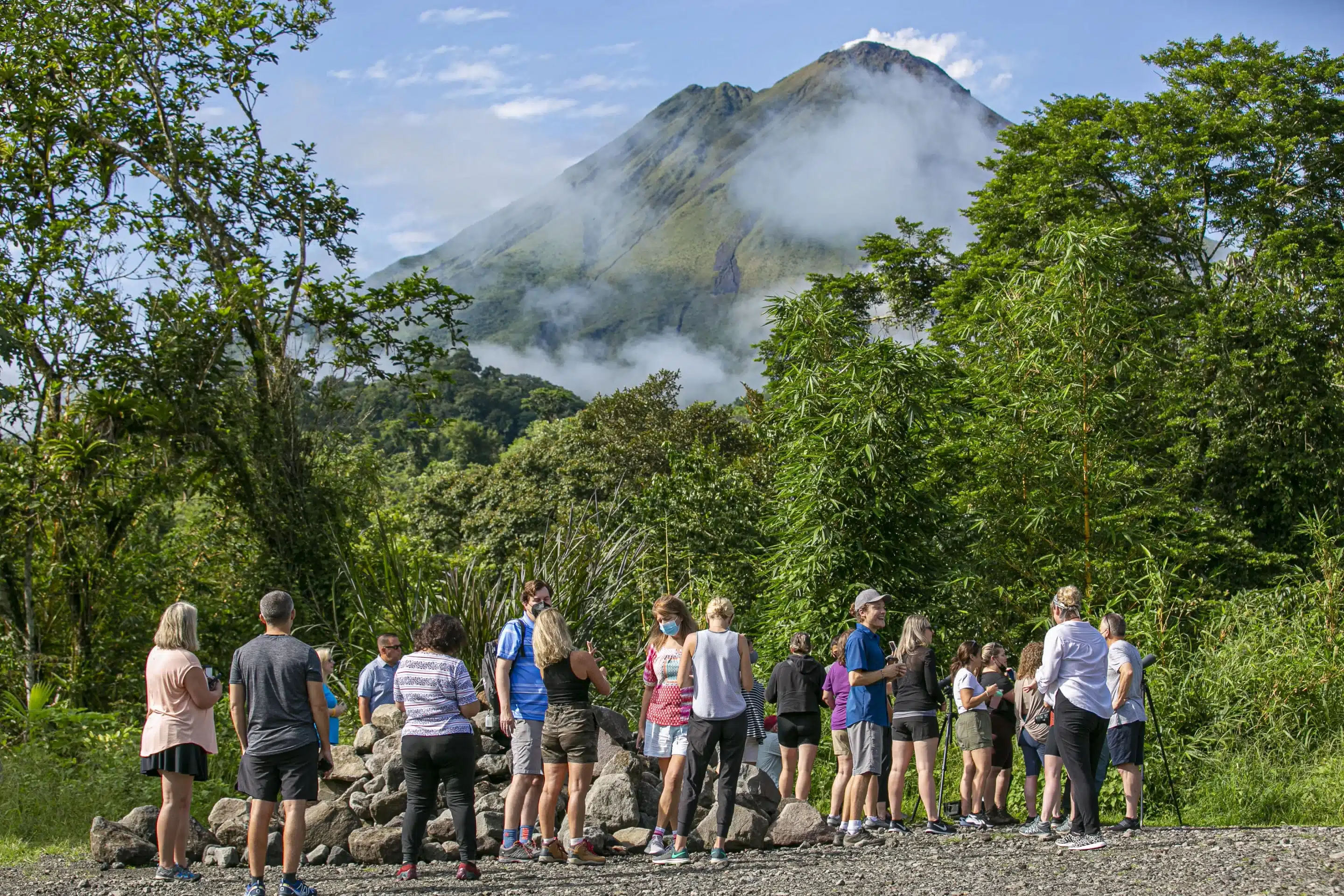 Packing Tips for January in Costa Rica
When visiting Costa Rica during the dry season, strategic packing can make all the difference. Whether you plan to explore lush rainforests, relax on pristine beaches, or embark on thrilling outdoor activities, here are some essential packing tips to remember for your vacation to Costa Rica.
To pack wisely, keep in mind the following:
Lightweight clothing: Opt for lightweight and breathable clothing such as shorts and t-shirts to stay cool during warm days.
Sun protection: Remember to pack sunscreen, a hat, and sunglasses.
Swimwear: Pack your favorite swimsuit or swim trunks to dip into the crystal-clear waters of Costa Rica's beaches.
Comfortable footwear: Bring comfortable walking shoes or sandals for exploring various terrains, from sandy beaches to jungle trails.
Rain gear: Although January is in the dry season, sporadic rain showers can still occur, so pack a lightweight rain jacket for unexpected showers.
Insect repellent: Costa Rica is known for its abundant wildlife, including mosquitoes, so pack insect repellent to stay protected during outdoor activities.
Layers for cooler evenings: While daytime temperatures are warm, evenings can be cooler, especially in higher elevations. Pack a light sweater or jacket for layering.
Waterproof bag: Protect your electronics and important documents by packing a waterproof bag or case for outdoor adventures and water-based activities.
Are you ready to go on your dream vacation in Costa Rica? We're certain this guide has ignited your wanderlust and given you insight into what lies ahead.
If you want more information about popular places to explore, hidden gems, and travel tips to inspire your next trip, don't hesitate to explore our other blog posts.
You can also contact Find My Costa Rica if you need help planning your trip. With our expert team, your journey to this tropical paradise will be everything you dream of and more!