Is July your favorite month for packing your bags and going on an adventure? Wanderlust-filled individuals eagerly await this time of year as summer invites exploration beyond familiar borders. So, if you're looking for a memorable escape from the daily grind, Costa Rica should be at the top of your travel list!
Costa Rica is an ideal destination because it perfectly embodies the spirit of a summer vacation. Nestled in the heart of Central America, our tropical country is known for its breathtaking landscapes and vibrant biodiversity. Its climate is characterized by distinct dry and rainy seasons. While the dry season typically sees more sunny days, you may still encounter occasional raindrops.
Understanding Costa Rica's weather patterns can significantly impact your travel experience. Luckily, at Find My Costa Rica, our local experts have all the information you need to make the most of your visit during July. Keep reading to discover insider tips and valuable insights about visiting Costa Rica in July!
Costa Rica Weather in July
As mentioned before, Costa Rica is renowned for its beautiful beaches, diverse wildlife, and sunny skies. However, what many visitors don't know is that even during sunny days, raindrops can still make an appearance. This is the charming nature of tropical countries.
But don't worry! When you visit Costa Rica in July, you can take advantage of what locals call the 'little summer' or 'veranillo' in Spanish. This period, which occurs in mid-July, marks a brief respite from the summer rainy season and offers a few weeks of hot and dry weather.
Even if you plan to visit during the first weeks of July, you'll still experience plenty of sunshine in the morning, as the rains typically occur in the afternoon.
The weather conditions by region
Another important aspect of your Costa Rica trip, along with the possibility of rain, is that the weather can vary from region to region. The weather in the country is primarily warm and humid, with average temperatures of 80-86°F (27-30°C). Generally, the Pacific Coast receives fewer raindrops than the Caribbean Coast.
Here's a breakdown of Costa Rica's weather in July per region:
Pacific Coast
Weather: Warm and humid.
Temperature: 81.9 °F (27.7 °C)
Low: 74 °F (23.2 °C)
High: 90 °F (32.2 °C)
Central Valley
Weather: Sunny days with consistent rain during the afternoons.
Temperature: 73.7 °F (23.2 °C)
Low: 67 °F (19.5 °C)
High: 80 °F (26.8 °C)
Caribbean Coast
Weather: Heavy rains.
Temperature: 79.6 °F (26.5 °C)
Low: 74 °F (23.1 °C)
High: 86 °F (29.9 °C)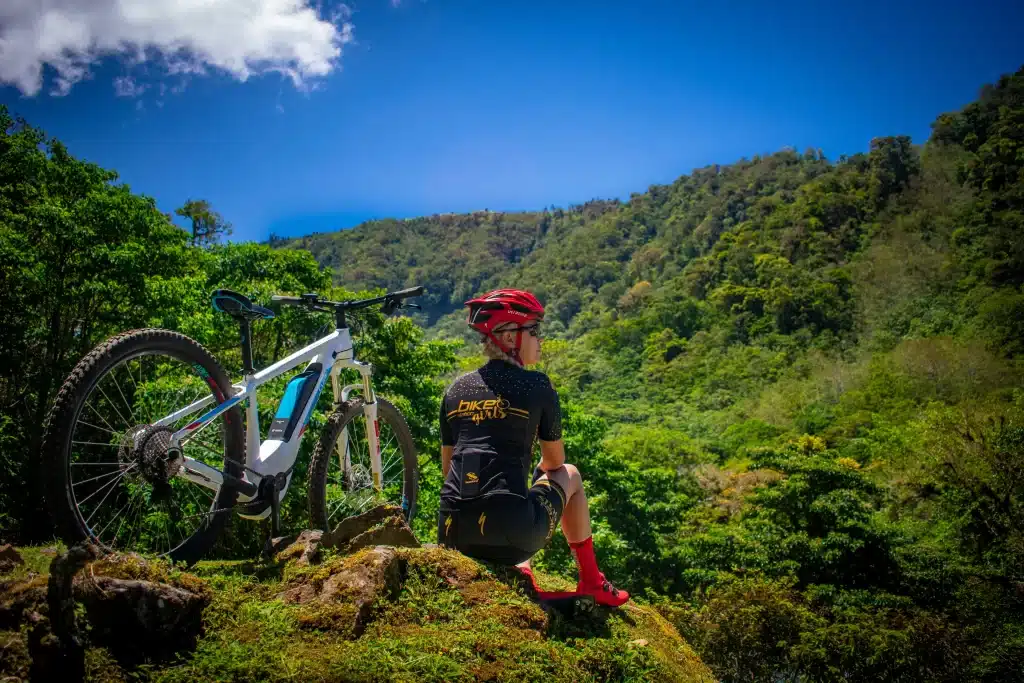 The Best Places to Visit in July
Now that we've discussed the weather, let's talk about what makes Costa Rica so exciting!
Located between the Pacific and Caribbean oceans, Costa Rica enjoys pristine beaches in both coastal areas. Also, its Central Valley has breathtaking landscapes full of unparalleled beauty and diversity! Exciting, isn't it? Let's dive in!
Take a look at some of the places you can explore during your visit:
Beaches
You can find Playa del Coco and Playa Hermosa on Costa Rica's Pacific Coast. These are two popular destinations for beach lovers, with beautiful sandy shores, warm water, and plenty of outdoor activities.
Even though they are located close to one another, they offer different atmospheres and amenities. Nearby, you can also embark on exciting activities like snorkeling, water rafting, canopy tours, catamaran tours, hot springs, and more!
Another popular location is Playa Flamingo, a true tropical paradise with plenty of opportunities to indulge in water sports. In addition, you can take boat tours to explore nearby islands, coves, and beaches. A remarkable aspect of these boat tours is the opportunity to view marine wildlife in their natural habitat.
On the Caribbean side, you can't miss Puerto Viejo. Enjoy a laid-back lifestyle while listening to reggae music, dining on delicious food, and meeting friendly locals.
National Parks
One of Costa Rica's most popular tourist destinations is Manuel Antonio National Park. Home to sloths, iguanas, snakes, monkeys, and over 1,000 species of birds.
The park also has a variety of easy-to-difficult hiking paths. During your vacation, you can go on a stroll in the rainforest, swim at the beach, or simply unwind on the sand.
Additionally, on the Osa Peninsula, you can visit Corcovado National Park. This park is another excellent way to see Costa Rica's stunning wilderness. In this park, several hiking trails lead you to hidden waterfalls, incredible wildlife, and breathtaking views of the Pacific coast.
If you're searching for an exceptional and unforgettable experience, include a visit to Tortuguero National Park on your itinerary. Nestled along the stunning Caribbean Sea coast, this park offers a rare opportunity to witness sea turtles during their nesting season.
For the best chance to witness this event, plan your visit during the green season, when the park is teeming with life.
Cloud Forests
In the mountains of Costa Rica, the Monteverde Cloud Forest Reserve beckons explorers and nature lovers from around the world.
The 26,000-acre sanctuary is a haven for nature lovers and conservationists. Explore the reserve's intricate network of trails, and you'll witness a symphony of sights and sounds. Additionally, the reserve has zip-lining tours and hanging bridges for adrenaline junkies.
Volcanoes
Arenal Volcano is a popular tourist attraction for locals and visitors alike. Located in Arenal Volcano National Park, the area offers accessible and picturesque spots suitable for outdoor activities.
Situated in the La Fortuna district, Arenal serves as a gateway to exciting adventures nearby. Don't miss the chance to visit Costa Rica's largest lake, Lake Arenal, and enjoy its breathtaking beauty. While in the Arenal Volcano region, explore La Fortuna Waterfall, where you can cool off with a refreshing swim after a rewarding hike.
And, of course, visit the famous Tabacón Hot Springs, one of the country's most popular hot spring destinations.
How crowded are tourist attractions in Costa Rica during July?
Compared to peak seasons, July tends to be less crowded at tourist attractions in Costa Rica due to falling within the rainy season. However, it is worth noting that there are still many countries on vacation during July, which can lead to increased crowds.
Despite being outside the peak season, you might still encounter more tourists compared to other months within the rainy season.
Costa Ricans often take vacations during this time, contributing to the smaller crowds. Because of low-season prices, you can still save money on accommodations and activities in July.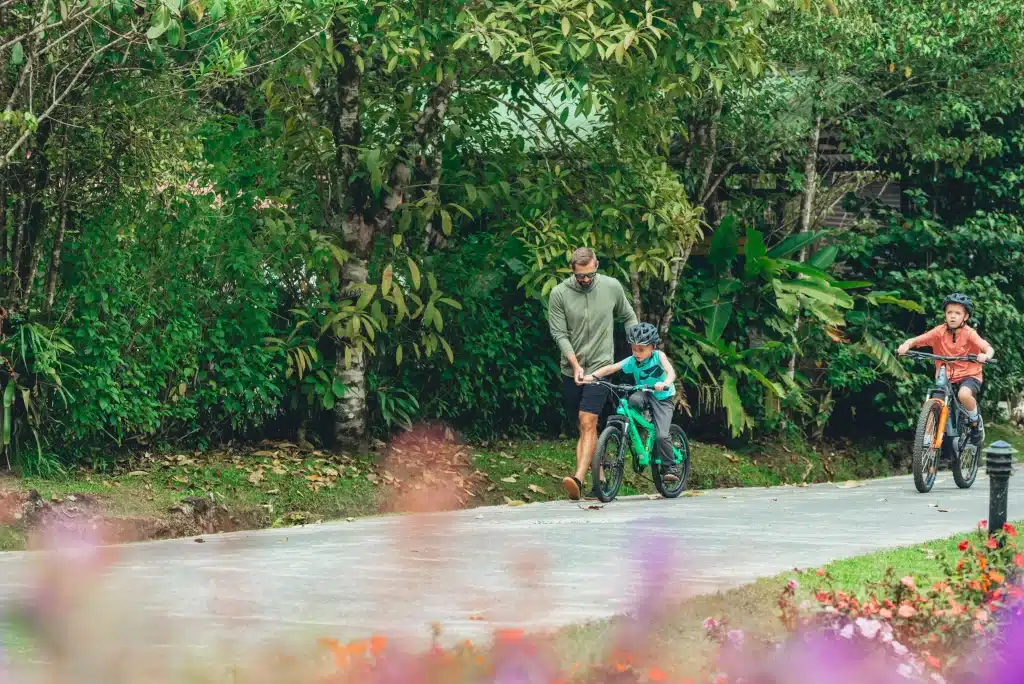 Packing Tips for July in Costa Rica
Are you eager to visit Costa Rica? The weather in July is typically wet, with occasional rain showers, but there are still lovely sunny mornings to enjoy. Ensure you're prepared for our unpredictable tropical weather with these essential packing tips.
Here's what you need to know:
Rain gear: Pack a lightweight rain jacket or travel-sized umbrella to stay dry while exploring.
Quick-drying clothing: Quick-drying clothes will help you stay comfortable in the humid climate and dry faster if you encounter rain or during water-based activities.
Layered clothing: The weather in Costa Rica can vary, even within a single day. Layering your clothing allows you to adjust to changing temperatures.
Insect repellent: Costa Rica's lush tropical environment is home to various insects. Protect yourself from bug bites by packing an effective insect repellent.
Waterproof bags: Even when it's sunny outside, expect rain in the late afternoons. Use waterproof bags to keep your electronics, documents, and other essentials dry.
Swimsuit and water shoes: Remember to pack a bathing suit for enjoying the beaches. Water shoes or sturdy sandals are ideal for walking on wet surfaces and exploring rocky areas.
Sunscreen and hat: Even during the wet season, the sun's UV rays can be strong. Pack sunscreen with a high SPF and a hat to protect your skin.
Excited to explore this tropical paradise and experience its beauty? There is something for every explorer in Costa Rica year-round, whether you're looking forward to the lush rainforests, the pristine beaches, or the thrilling outdoor activities.
Contact Find My Costa Rica today to make the most of your trip. Experience an unforgettable trip with personalized recommendations, insider tips, and all the information you need from our team of knowledgeable experts.
FAQ:
Is July hurricane season in Costa Rica?
In Costa Rica, there's not a hurricane season. Instead, there are some tropical fronts or cold fronts that could run from late May to late November, peaking in October and November.
However, if you plan a visit during July, you won't experience any of these fronts. Costa Rica is south of the hurricane belt, avoiding many severe storms.
Are there any areas in Costa Rica where it is better to avoid during July due to weather conditions?
While the weather can vary across the country, there are no specific areas to avoid during July due to weather conditions.
Are there any safety concerns related to the weather in July?
There are no significant safety concerns related to the weather in July. However, it's advisable to be prepared for rain showers and occasional slippery conditions, especially when hiking or exploring nature trails.