March ushers in a lovely shift to a sun-soaked paradise as the picture-perfect landscapes of Costa Rica emerge from the sleep of the cooler months. Understanding the intricacies of Costa Rica's weather in March is key to crafting a memorable and enjoyable experience. Join us as we delve into temperature fluctuations, rainfall patterns, and insider tips to ensure you make the most of your visit during this captivating month.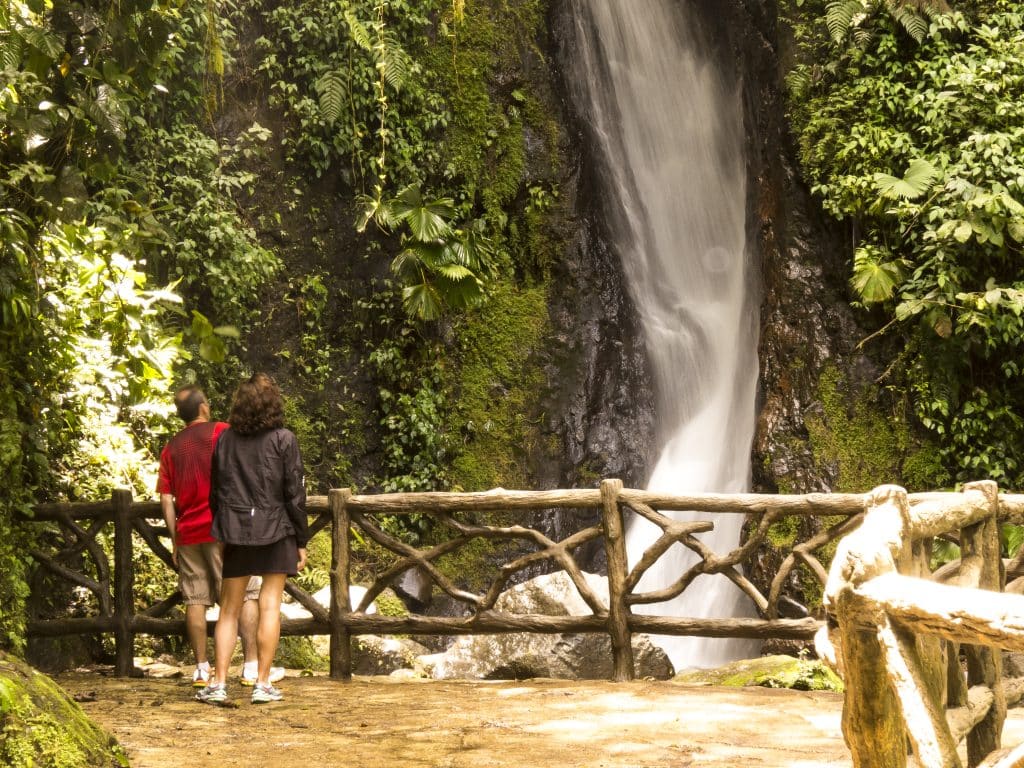 Is March a Good Time to Go to Costa Rica?
The Costa Rican weather in March marks the tail-end of the dry season in most regions, often called the "high season" for tourism. You can expect warm, sunny days with minimal rainfall, perfect for beach activities and rainforest treks.
The Pacific Coast is a top draw for most visitors, famed for its vast beaches and gorgeous sunsets. In March, this region experiences the dry season. You'll likely witness sun-drenched days, making it an excellent time for beach activities and water sports.
On the other side, the Caribbean Coast presents a different story. The weather tends to be more unpredictable here. Even though March is towards the end of the dry season, brief showers can still surprise you.
The heart of Costa Rica, including the vibrant city of San Jose and quaint towns like San Antonio de Escazu, enjoys moderate temperatures in March. It's neither too hot nor too cold.
The Weather Conditions by Region
Pacific Coast
Weather: Mostly sunny with occasional breezy afternoons
Temperature: 29˚C (85˚F)
Low: 25°C (77˚F)
High: 34°C (93˚F)
Humidity: 80%
Chances of rain: <10%
Central Valley
Weather: Pleasant temperatures with more sunshine and cooler evenings
Temperature: 28°C (82.4°F)
Low: 27.1°C (80.8°F)
High: 29°C (84.2°F)
Humidity: 67%
Chances of rain: 2%
Caribbean
Weather: Mixed weather pattern with sunny mornings and occasional rain showers
Temperature: 26°C (78.8°F)
Low: 23°C (75°F)
High: 29°C (85°F)
Humidity: 77%
Chances of rain: 20-30%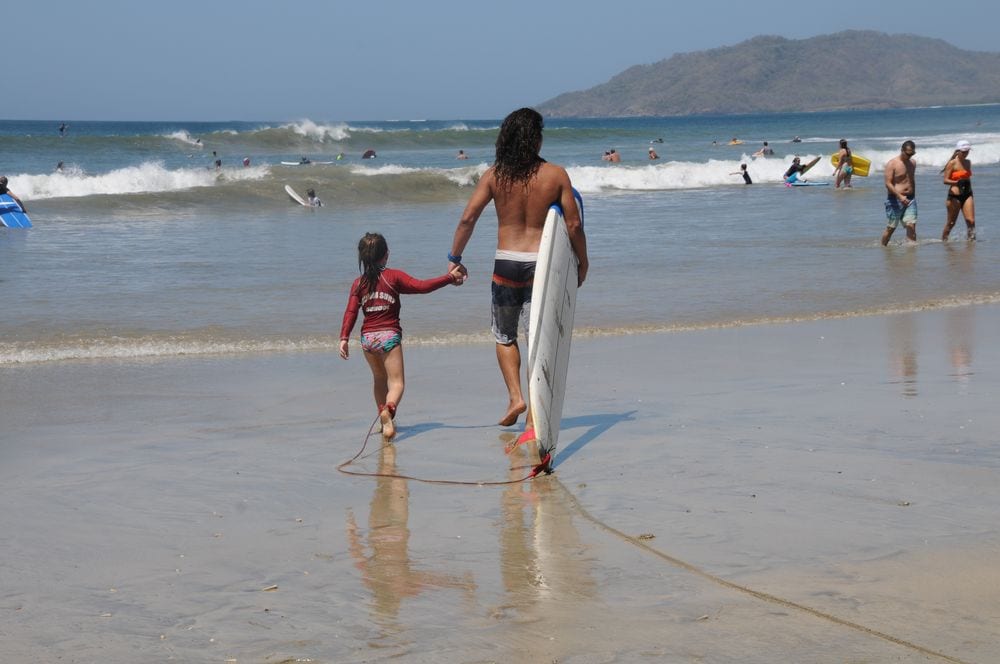 The Best Places to Visit in March
Costa Rica's weather in March is often considered the best time to visit, as it's one of the sunniest periods of the year. As you plan your trip, here are some of the best destinations and activities to consider:
Pacific Coast
The country on the Pacific side offers balmy average temperatures and thrilling surfing experiences in its dry season.
San Antonio de Escazú
March marks the "Día de San José" celebrated in San Antonio de Escazú. You can witness vibrant festivals with painted oxcarts, traditional costumes, and driving competitions.
Caribbean Coast
While the Caribbean Coast is less predictable regarding rain, March generally sees less average rainfall here than other months. It's a paradise for wildlife enthusiasts, with unique birdwatching and wildlife spotting opportunities.
Corcovado National Park
Located on the Pacific Coast, it's a biodiverse hotspot. If you're keen on outdoor activities, this park offers stunning hikes and a glimpse of Costa Rica's tropical dry forest.
Arenal Volcano
The iconic volcano and its surrounding areas provide visitors with adventure and relaxation. The weather in March ensures clear views of the peak and safe trekking conditions.
San José
As Costa Rica's capital, San José is bustling with activities around March, especially during Holy Week, or Semana Santa. The city observes the week leading up to Easter with special masses and parades.
Monteverde
Known for its cloud forests, the higher elevations in Monteverde can be a bit cooler. But the weather remains relatively warm in March, making it ideal for canopy tours and nature walks.
How Crowded Are Tourist Attractions in Costa Rica in March?
March is one of the most popular months for tourists in Costa Rica. As a result, many attractions can be crowded during this time. Here's a more detailed look:
Peak Season Popularity: March falls within the peak tourist season (from December to April). This means that popular attractions, especially on the Pacific Coast, are more crowded than they would be during the off-peak months.
Semana Santa (Holy Week): Depending on when Easter falls, Semana Santa could be in late March or early April. It's one of the most significant holidays in the country, and many locals take the week off to travel. Beaches, particularly, become very crowded, as do religious sites and festivals. Hotels often book up months in advance, and prices can surge.
National Parks and Reserves: Places like Manuel Antonio National Park, Arenal Volcano National Park, and Corcovado National Park are especially popular and can see a surge in visitors. This means more crowded hiking trails, viewpoints, and guided tours.
Beaches: Popular beaches like Tamarindo, Santa Teresa, and Nosara on the Pacific Coast and Puerto Viejo on the Caribbean side can become especially busy, both with international tourists and locals enjoying their vacations.
Adventure Activities: Zip-lining, white-water rafting, and other adventure tours might require advance booking, given the increased demand.
Tips to Navigate the Crowds:
Plan Ahead: Make reservations for accommodations, tours, and transportation well in advance.
Visit Early or Late: Beat the crowds by visiting popular sites early in the morning or later in the afternoon.
Off-the-Beaten-Path: Consider exploring less popular destinations or regions. Costa Rica is filled with hidden gems that offer a more intimate experience.
Stay Informed: Some parks have daily visitor limits to ensure environmental sustainability, so it's a good idea to be aware of any restrictions.
Packing Tips for March in Costa Rica
As March in Costa Rica is synonymous with warmth, ensuring you pack the right items can make a difference. Here's a helpful guide:
Pack lightweight cotton and moisture-wicking clothing. Think shorts, t-shirts, and summer dresses.
Carry a swimsuit ready for those pristine beach areas.
Pack a light rain jacket or poncho.
Bring a pair of comfortable sandals for the beach and a sturdy pair of hiking shoes if you plan to explore places like Arenal Volcano or Corcovado National Park.
The sunny weather means you'll need good sunblock, a wide-brimmed hat, and sunglasses to protect against UV rays.
Bring bug repellent. It's essential during evenings or when visiting rainforests and the Caribbean Coast.
It can get cooler if you're exploring higher elevations, like Monteverde, or going for nighttime outdoor activities. A light sweater or jacket can be handy.
When visiting San José, packing one semi-formal outfit might be beneficial, especially if you plan to dine out or visit cultural spots.
Stay hydrated in the hot weather and help Costa Rica maintain its eco-friendly reputation.
Bring a camera and binoculars to capture unique birds, wildlife spotting opportunities, or picturesque sunsets on the Pacific Coast.
Visiting Costa Rica in March is to embrace the country's blooming charm in its dry season. While the Costa Rican weather can vary from the Pacific to the Caribbean, the overall ambiance of the country during this month is lively, vibrant, and rich in experiences.
Ready to embark on an unforgettable journey? Don't leave your trip to chance. Contact Find My Costa Rica for more information or book a tour tailored to your dream vacation.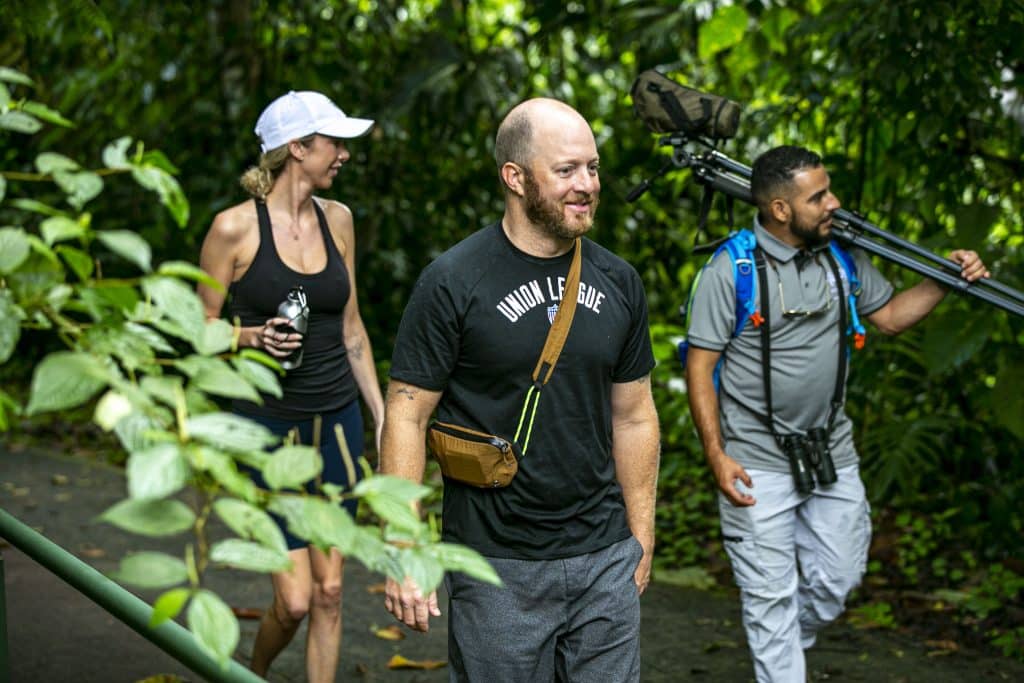 FAQ:
How many hours of sunshine can I expect in Costa Rica in March?
You can anticipate an average of 8 to 10 hours of sun each day, especially on the Pacific Coast.
Is March a good time for water sports in Costa Rica?
Yes. The Costa Rican weather in March makes it a prime time to visit Costa Rica, especially if you're into water sports like snorkeling and diving.
What should I know about staying hydrated and sun protection in Costa Rica?
March's hot weather in Costa Rica requires you to prioritize hydration and sun protection. We advise carrying a reusable water bottle and applying a broad-spectrum sunscreen with a high SPF.