Planning a trip to Costa Rica in May? Understanding the country's weather patterns is crucial, especially as it transitions from the dry season to the rainy season. This is also known as the "green season," characterized by fewer tourists and lower prices.
Costa Rica's weather in May is often described as a blend of sunny days and occasional afternoon showers, marking the onset of the green season. However, there's much more to it than just rain.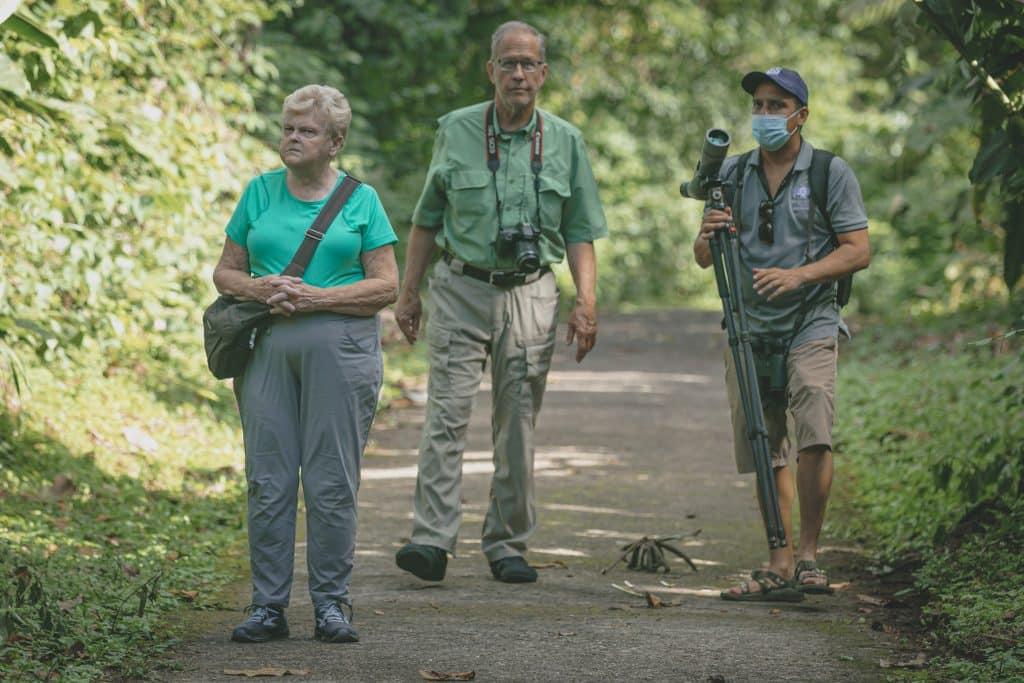 Is May a Good Time to Visit Costa Rica?
Costa Rica's weather in May presents unique opportunities. While most tourists flock to popular destinations in the dry months, May offers fewer tourists and the chance to save money with great discounts available due to the low season.
The afternoon rains refresh the landscapes, painting national parks like Palo Verde National Park, Manuel Antonio National Park, and Barra Honda National Park in vivid shades of green.
The Weather Conditions by Region
Costa Rica's diverse geography gives rise to varying weather conditions. The average temperature varies depending on the region, with coastal areas being warmer than the cooler cloud forest regions.
Here's an overview of the weather conditions you can expect in different parts of Costa Rica during May:
Pacific Coast
This region transitions from the dry season to the rainy season this month. As such, you can expect occasional afternoon showers and heavier rains. You'll still enjoy sunny days and lush green landscapes.
Weather: Warm and humid
Temperature: 27°C (81 °F)
Low: 22°C (72 °F)
High: 32°C (90°F)
Humidity: ∼80%
Average rainfall: Around 8 inches (200mm)
Chances of rain: 50%
Central Valley and San Jose
This region sees its fair share of rain, so pack an umbrella or rain jacket. San Jose, the capital city, offers a mix of cultural experiences and historical attractions you can explore even on rainy days.
Weather: Milder temperatures
Temperature: 22°C (72 °F)
Low: 17°C (62°F)
High: 26°C (78 °F)
Humidity: ∼70%
Average rainfall: Around 10 inches (250mm)
Chances of rain: 50%
Caribbean Coast
This region receives more rainfall due to its proximity to the Caribbean Sea. Because of the wet season, you can expect higher chances of rainy days and afternoon showers, contributing to the vibrant and lush environment.
Weather: Generally wetter
Temperature: 27°C (81 °F)
Low: 24°C (75°F)
High: 29°C (85 °F)
Humidity: ∼85%
Average rainfall: Around 10 inches (250mm)
Chances of rain: 67%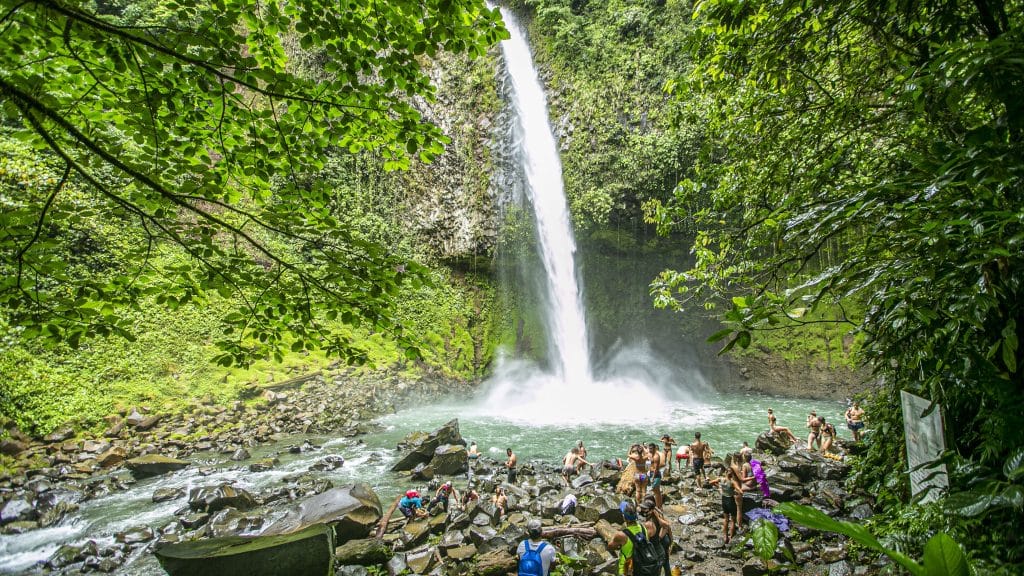 The Best Places to Visit in May
Costa Rica offers various places to visit in May, each with unique attractions and experiences. Here are some of the most popular destinations to consider exploring:
Manuel Antonio National Park
Manuel Antonio National Park is located on the country's Pacific Coast. It's renowned for its stunning beaches, lush rainforests, and diverse wildlife.
You can explore the park's hiking trails and spot animals like monkeys, sloths, and colorful birds.
Monteverde Cloud Forest Reserve
The Monteverde Cloud Forest Reserve, situated in the highland region, is a paradise for nature enthusiasts and bird watchers. Despite the occasional rain, it's definitely a beautiful destination to consider visiting during May.
The fresh coat of green and multi-colored flora makes it an ideal time to explore the mist-covered trails and discover unique plant and animal species.
Nicoya Peninsula
The Nicoya Peninsula offers beautiful beaches, charming towns, and a relaxed atmosphere. While May brings occasional showers, this region's coastal beauty remains intact.
You can enjoy surfing, beachcombing, and exploring local culture in towns like Santa Teresa and Montezuma.
Arenal Volcano National Park
Arenal Volcano National Park in the country's northern part offers adventure seekers a dramatic backdrop. While clouds might hide the volcano's peak, the rainforest and hot springs are worth exploring.
You can participate in hiking, zip-lining, and relaxing in natural hot springs.
Tortuguero National Park
Tortuguero National Park is a haven for wildlife and sea turtles. May is a great time to witness the nesting activities of various sea turtle species, including the olive ridley turtles. Despite the rainy weather, this unique experience makes it a must-visit destination.
Puerto Viejo
Puerto Viejo on the Caribbean Coast is known for its vibrant culture, reggae vibes, and beautiful beaches. While you might experience occasional afternoon showers, the town's lively atmosphere and delicious Caribbean cuisine are still the top reasons tourists flock to this destination, rain or shine.
Additionally, you get the chance to witness the unique Afro-Caribbean culture.
Papagayo Peninsula
The Papagayo Peninsula offers upscale resorts, stunning beaches, and luxury experiences. Despite Costa Rica's rainy season, the peninsula's luxury accommodations and opportunities for water activities like snorkeling, diving, and sailing are still appealing.
Osa Peninsula and Corcovado National Park
If you're a nature lover, consider exploring the Osa Peninsula and Corcovado National Park on the Pacific Coast.
This biodiverse region offers incredible wildlife spotting and rainforest exploration opportunities. When visiting this park, you should be prepared for occasional heavy rains.
San José
The capital city, San José, is a hub of culture, history, and urban experiences. While it might receive its fair share of rain, San José's museums, galleries, and vibrant street art scene provide many indoor activity opportunities.
How Crowded Are Tourist Attractions in Costa Rica in May?
You can expect fewer crowds when visiting Costa Rica in May. However, the extent of the decrease in tourist numbers can vary depending on the specific attraction and region you're visiting.
While May has fewer events and food festivals than other months, you can still enjoy the Labor Day holiday (called Labour Day in Costa Rica) on May 1st. Take this opportunity to immerse yourself in the local culture and observe how Costa Ricans celebrate this national holiday.
Packing Tips for May in Costa Rica
Packing for a trip to Costa Rica in May requires careful consideration of the transitional weather and the potential for occasional rain. These are some packing tips to ensure you're prepared for your adventure:
Pack lightweight and breathable clothing suitable for warm weather. You can opt for moisture-wicking fabrics to stay comfortable in the humidity.
Pack a compact and lightweight rain jacket or poncho. This will help you stay dry during occasional afternoon showers.
Bring a light sweater or long-sleeve shirt to stay comfortable.
Remember your swimwear! Costa Rica's beaches and natural pools invite swimming or relaxing by the water, regardless of whether it rains or not.
Sunscreen with a high SPF, sunglasses, and a wide-brimmed hat are essential to protecting yourself from the intense sun.
Insect repellent is essential to prevent mosquito bites, especially if you plan to explore rainforests or areas with standing water.
Pack comfortable, closed-toe walking shoes or hiking sandals for outdoor activities and exploration.
Consider bringing water-resistant sandals or shoes for beach visits and water-related activities.
Pack necessary medications and basic toiletries like travel-sized shampoo, conditioner, soap, and personal hygiene items.
Bring a basic first aid kit with bandages, antiseptic wipes, pain relievers, and prescription medications.
Remember your camera, smartphone, chargers, and power adapters to capture and share your experiences.
If you plan on exploring towns and cities in the evenings, bring some casual clothing suitable for dining out or enjoying the local nightlife.
Stay hydrated by carrying a reusable water bottle throughout the day.
Planning a trip to Costa Rica in May is an excellent time for those looking to explore the country without the big crowds of the summer vacation months. You'll get to witness Costa Rica's rainy season kick-off, offering a unique blend of weather, beauty, and adventure.
For more in-depth insights and personalized recommendations, or to start planning your Costa Rica trip in May, don't hesitate to contact Find My Costa Rica. We're here to ensure that every aspect of your journey is perfectly tailored, from the weather to the activities.
Contact us today to learn more about Costa Rica's weather in May! Book your unforgettable trip to Costa Rica today!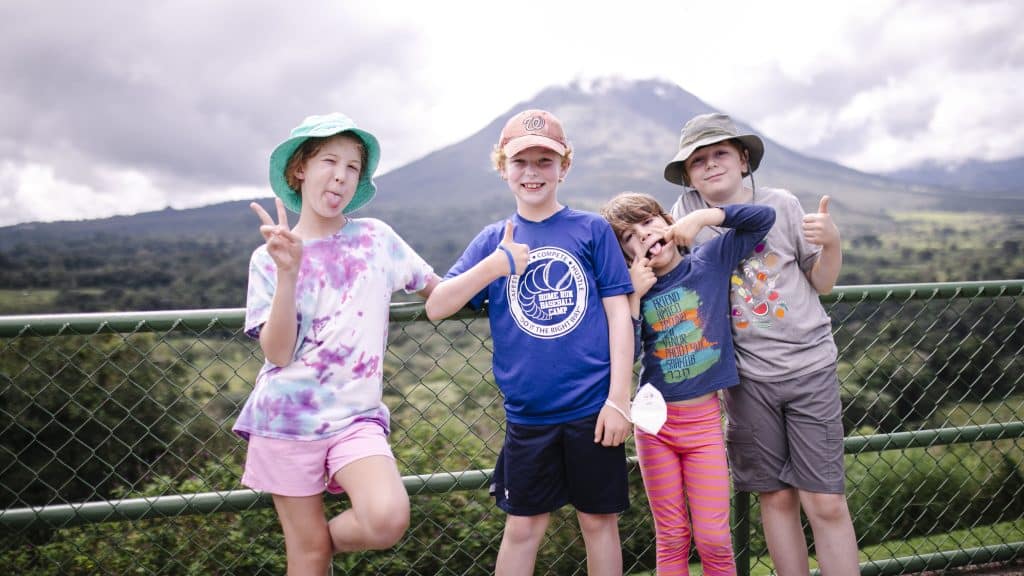 FAQ:
Is May a rainy month in Costa Rica?
Yes, May is the beginning of the rainy season in Costa Rica. While it's not the rainiest month of the year, you can expect occasional afternoon showers and some rainy days.
The transition from the dry season to the rainy season means more rainfall compared to the preceding dry months.
Is Costa Rica fun in May?
Absolutely! Costa Rica can still be a lot of fun in May! Despite the start of the rainy season, there are plenty of activities and attractions to enjoy.
Can you swim in Costa Rica in May?
Yes, you can still swim in Costa Rica in May. While there might be occasional afternoon showers, the rain doesn't usually last all day. Most of the time, you'll find the weather warm and enjoyable for swimming.
Coastal areas like Playa Tamarindo, Playa Manuel Antonio, and others on the Caribbean and Pacific Coasts are great for swimming and water activities in May.