Are you planning to visit Costa Rica soon? One of the most important questions you might have is whether you need a passport to go to Costa Rica. The answer is quite simple: yes, you do. Costa Rican immigration authorities require visitors to have a valid passport and a return ticket to exit the country within 90 days.
Along with those requirements, there might be other regulations you must be aware of. Don't worry, though. At Find My Costa Rica, we specialize in assisting travelers like yourself. You can count on us to guide you through the process every step of the way.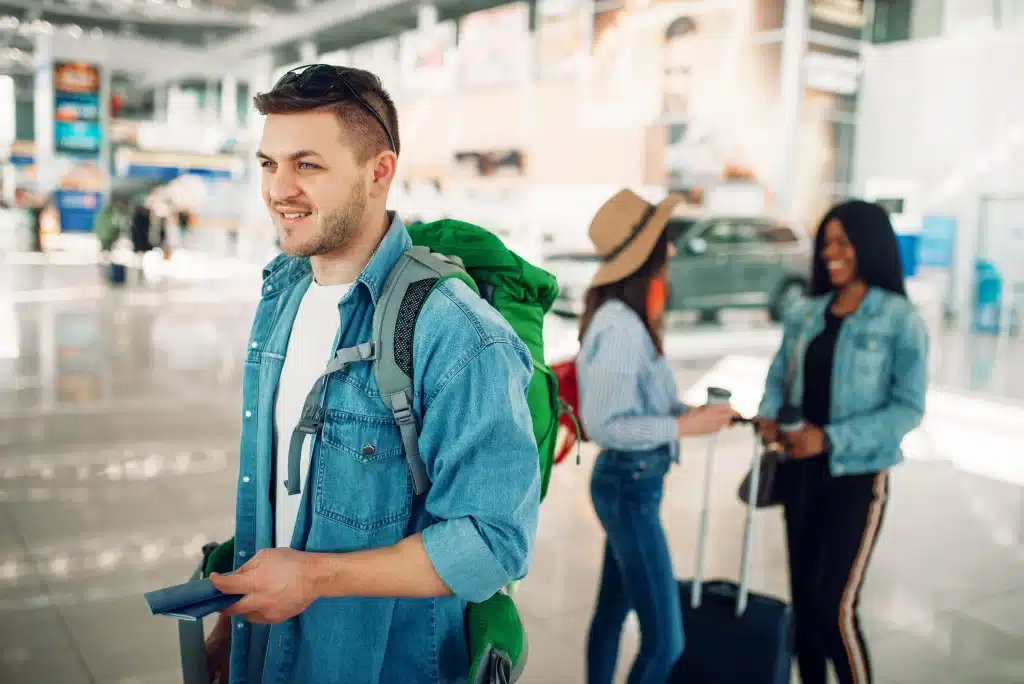 What Documents Do I Need to Travel to Costa Rica?
A few essential tasks are necessary before fully immersing yourself in Costa Rica's breathtaking sights. Ensuring you have all the necessary documents in order can streamline your entry and help you make the most of your time here.
Let's explore the specific documentation requirements you need before your trip:
Valid passport: Ensure you have a valid passport before your trip.
Return ticket: When entering Costa Rica, you must present a return ticket as proof of your intention to leave the country.
Visa requirements: Check if your nationality requires a visa to enter Costa Rica.
Declaration form: If you carry over $10,000 in cash, securities, or other currencies, you must complete and submit a form provided by the migration post to comply with customs regulations.
Yellow fever vaccine: The Yellow Fever Vaccination is required for travelers from South America and sub-Saharan Africa.
Are there any countries exempt from visa requirements for Costa Rica?
Yes, certain countries' residents are exempt from requesting a tourist visa to visit Costa Rica.
These countries include Argentina, Australia, Brazil, Canada, Chile, Ireland, Israel, Japan, Mexico, New Zealand, Panama, South Africa, the UAE, the USA, and most of the European Union. Tourists from these countries can stay in Costa Rica for up to 90 days without a visa.
On the other hand, Costa Rican authorities require visas for residents of several African and Middle Eastern countries, including Saudi Arabia, Kenya, Tanzania, and Sierra Leone, as well as some South American and Central American countries, including Colombia, Ecuador, Nicaragua, and the Dominican Republic.
It is possible, however, to travel to Costa Rica without a consular visa if you hold a valid visa or proof of residency in a country such as the UK, USA, Canada, or any other country that is a member of the EU.
How do I know if I need a visa to enter Costa Rica?
If you're wondering whether you need a visa to enter Costa Rica, the most effective course of action is to contact the embassy or consulate of Costa Rica in your home country.
Consult with the embassy for the most accurate and up-to-date information regarding visa requirements. They will be able to provide you with the necessary details and guide you through the visa application form and the whole process if required.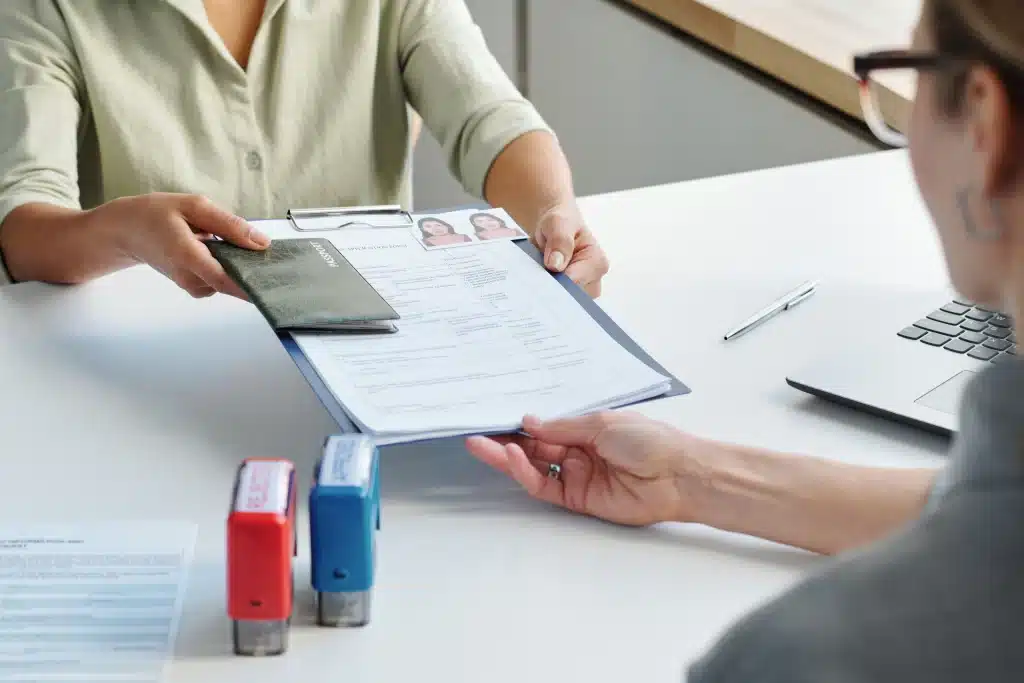 How Long Does My Passport Need to Be Valid to Enter Costa Rica?
To enter Costa Rica, your passport must be valid for 6 months beyond your arrival date. Please note that this requirement may vary depending on your nationality.
For example, Salvadorian citizens can enter with a passport valid until its expiration date. Also, Venezuelan nationals can travel to Costa Rica with a passport valid for at least one day.
You must review your nationality's specific passport validity requirements before entering Costa Rica.
Can I enter Costa Rica with an expired passport?
No. In general, you need a valid passport for overseas flights; Costa Rica is no exception. Therefore, it's essential to ensure your passport is valid before traveling to Costa Rica. Before planning a trip to Costa Rica, please check the expiration date of your passport and renew it if necessary.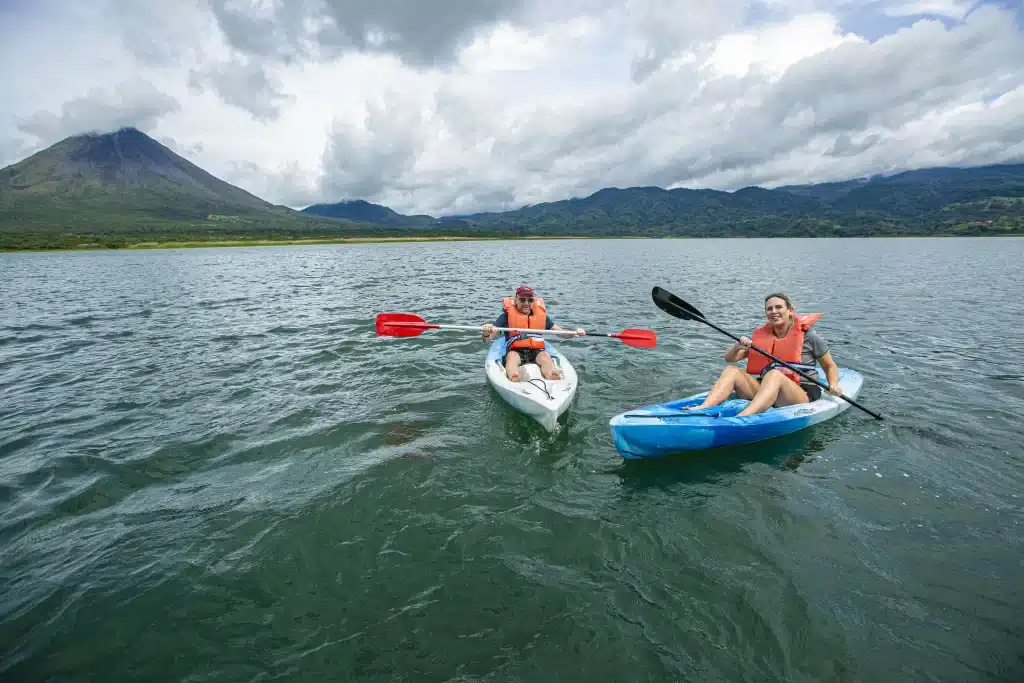 What Should I Do If My Passport Is Lost or Stolen in Costa Rica?
If your passport is lost or stolen in Costa Rica, it's critical to act immediately. First, you should visit the nearest police station and file a report regarding the lost or stolen passport.
Next, contact your embassy or consulate in Costa Rica right away. They will provide you with specific instructions on how to proceed and help you obtain a new passport. It is crucial to follow their procedures and provide all the necessary documentation they require.
It's advisable to keep a copy of your passport in a safe place, just in case. You can also store a digital photo of your passport on cloud-based software. It will be easier to obtain a replacement passport if you take these precautions.
Don't let these formalities ruin your Costa Rica vacation. Our local guides can help you with all the information you need about passport requirements, document preparation, and itinerary planning. By contacting Find My Costa Rica today, you can rest assured that you'll experience the Costa Rican getaway of your dreams!
FAQ:
Do children need a passport to enter Costa Rica?
Yes. Passports must be valid for at least 6 months after the arrival date in Costa Rica for both children and adults.
Can I travel to Costa Rica with a refugee travel document?
Traveling to Costa Rica with a refugee travel document is possible. However, if you have refugee or asylum status in Switzerland, England, Wales, Scotland, Northern Ireland, Norway, Iceland, or any other country member of the European Union, you will need to apply for a visa.
For individuals with refugee status in the United States, additional documentation, such as a Birth Certificate and employment letter, will be required. It's important to note that all certifications must be authenticated/apostilled and accurately translated into Spanish.
Can I enter Costa Rica on a one-way ticket?
No. When entering Costa Rica as a non-resident traveler, it is a requirement to have a return ticket or an onward ticket that indicates your intended date of departure from the country.
According to Costa Rican law, the ticket can be a pre-purchased bus ticket, flight ticket, or proof of passage on a cruise ship.