Costa Rica Transfers & Tours COMBINED
We are thrilled to announce that Find My Costa Rica has created a line of high-activity tours known as Adventure Shuttles in response to the growing popularity of Costa Rica as a destination for both eco-tourism and luxury tourism. This exciting combo of tours and transfers is designed with the comfort and safety of our clients in mind.
Our combined transfers and tours offer an opportunity to explore the country's natural beauty and biodiversity while participating in thrilling adventures.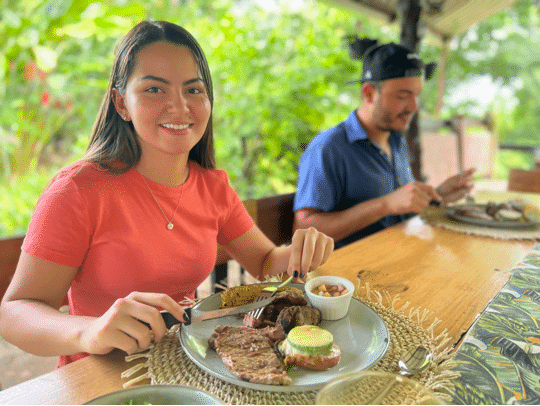 Hiking, rafting, zip-lining, and wildlife watching.
Besides taking you to your desired destination, the Adventure Shuttles include various activities such as hiking, rafting, zip-lining, and wildlife watching. These tours are typically led by experienced guides knowledgeable about the area who can provide information about the local culture and wildlife. This is a convenient way to get to your destination without worrying about navigating unfamiliar roads or finding parking. The transfer service can also be customized to meet your specific needs, such as accommodations or dropping you off at multiple locations.
Costa Rica Guided Day Tours
If you are short on time during your stay in Costa Rica but still want to see some of the country's top attractions, consider booking one of our special one-day tours. Our packages are the best choice if you wish to see La Fortuna and enjoy hot springs pools, hike the Arenal volcano, or connect with nature in Manuel Antonio and its white sand beaches.
The best part is that we supply all the means of travel, food, and safety gear necessary for an unforgettable experience. In addition, you'll have the company of knowledgeable guides who are there to lend a hand and answer your questions throughout the trip.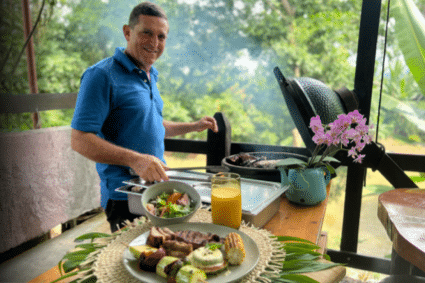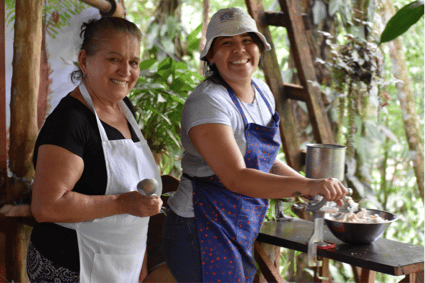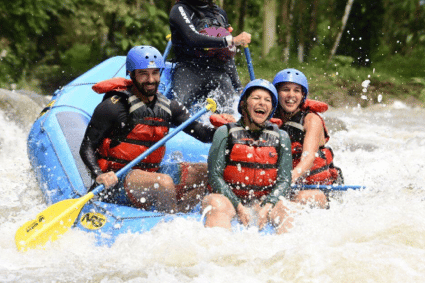 Private Tours
Do you want to take your loved ones on a memorable tour of Costa Rica's top attractions while still having some downtime to yourselves? The surprise we have for you is genuinely fantastic.
After deciding where you want to go, get in touch with our seasoned vacation planners and let them handle the rest. To make your trip one to remember, you can ask for anything from transportation to a catered meal and accommodation options.
Signature Tours
Come along on one of our signature tours if you want to see the best of Costa Rica and learn something new simultaneously. We have compiled the best of what Costa Rica offers in scenic views, lodging options, and activities into one convenient package for you.
Tailor-Made Tours
Here at Find My Costa Rica, we are pros at crafting tailor-made itineraries to meet the needs of our guests across a wide range of variables, including interests, preferences, and budgets.
We offer fully customizable itineraries, so you can explore the world on your own terms and immerse yourself in the local culture at your own pace. Whether you want to visit a national park, practice horseback riding, or go scuba diving, our tailor-made tours are ideal for you.
Costa Rica Vacation Packages
Everyone knows that the whole point of a vacation is to relax and unwind without worrying about anything else. You don't need to stress over organizing every detail of your trip when you have the help of our professionals available to you.
With the services of Find My Costa Rica, your vacation will be the ideal time to unwind and experience the natural wonders of this remarkable country. We can arrange everything from transportation and food service to more extreme adventures and cultural excursions. Let's create the perfect vacation package for you.
Vacation Rentals
Costa Rica has plenty of options if you and your loved ones would rather have your own private retreat. Here, you'll find private homes and villas for rent for a night or an extended stay.
Accommodations range from luxurious oceanfront apartments to enchanting mountain retreats. Count on our professionals to help you locate the perfect environment for you. They'll be in charge of discovering the ideal place to meet your needs.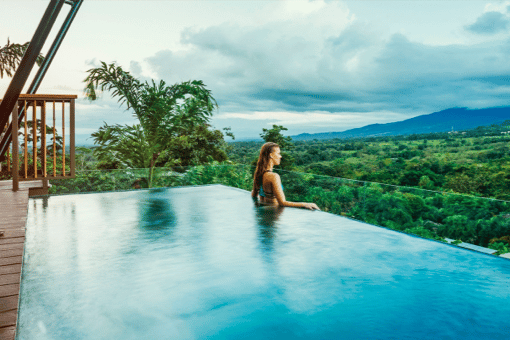 Hotel Booking
There is a wide variety of hotels available in Costa Rica, from high-end all-inclusive resorts on the country's best beaches to international hotel brands in the capital city and a variety of locally owned inns and bed and breakfasts in popular tourist destinations.
When staying at Costa Rica hotels, you can rest assured that your comfort needs will be met. We are confident that the country has some of the best and most varied hotel options in Central America. From Planet Hollywood Costa Rica to the Andaz Costa Rica Resort, you'll find an all-inclusive resort that will exceed your expectations, and we can help you book your stays.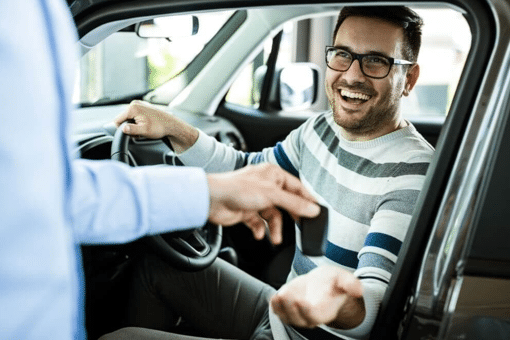 Rental Cars
Being free to explore Costa Rica at your own pace is a thrilling experience. If you're planning on going all over the country or want the freedom to go wherever the road takes you, renting a car is the way to go.
Renting a car in this country is easy, and you can choose from a wide variety of makes and models, from the most basic to the most luxurious. You get to determine what appeals to your individual preferences. Driving on Costa Rica's scenic highways will highlight your vacation. We can help you get information about reliable rental cars in the area.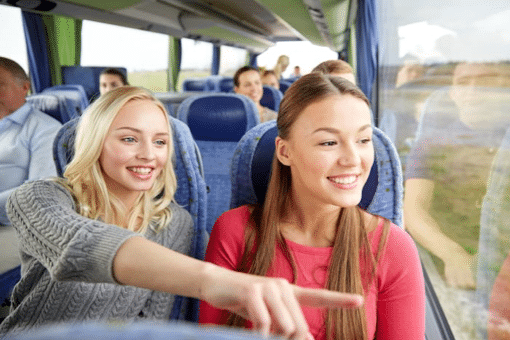 Costa Rica Shuttles
Although public transportation in Costa Rica is very reliable and a variety of options are available to tourists, shuttles are the most popular choice because their routes are tailored to transport visitors quickly and conveniently from one tourist attraction to another.
You can choose from various hotels, tour operators, and transportation services in Costa Rica. Prices vary by connection point but rest assured that you'll get your money's worth because of the superior convenience and security.
Domestic Flights
We can assist you in finding the best deals with domestic airlines if you'd prefer a more comfortable method of traveling in Costa Rica. Skyway, Sansa, Aerobell, and Air Caribe are the leading airlines regularly serving Costa Rica. These four airlines serve at least 14 cities across the country, with connections between San Jose and Liberia.
There are two major international airports, numerous smaller airports, and airstrips spread throughout the country. Juan Santamaria International Airport (SJO) and Daniel Oduber Quirós International Airport are two of the busiest airports in the country (LIR) that most tourists use to enter Costa Rica.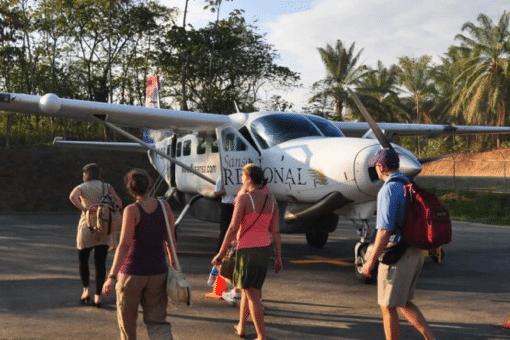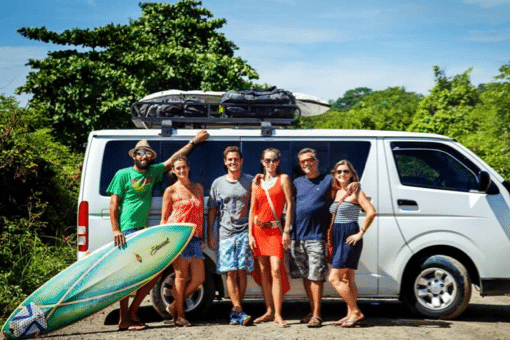 Adventure Shuttles
When traveling from one tourist destination to another, the shuttle is by far the most popular choice among visitors. However, you can acquire this service with extra value in Costa Rica. These tours are planned to add more excitement to shuttle travel by allowing passengers to stop at exciting locations.
This will allow you to see multiple attractions on the same day before you finally reach your final destination. Want to take a break and go to the beach, zip line over a forest, practice sport fishing, or have lunch at an open-air restaurant? Adventure shuttles open up a world of possibilities.
1- How many days is enough to visit Costa Rica?
How long you decide to stay in Costa Rica is up to you, but if you want to make sure you don't miss any of the country's top attractions, you should plan on spending at least 10–14 days in the country. This should give you plenty of time to explore the country at your own pace, with a few days exclusively dedicated to travel between significant highlights. Undoubtedly, a two-week Costa Rica itinerary will ensure you experience the best of the country.
2- What is the best time of year to go to Costa Rica?
Between December and April, the Pacific Coast of Costa Rica experiences its driest and sunniest weather, while the best time to visit the Caribbean side is between March and September. As an alternative, we suggest visiting Costa Rica in either May, June, or November, during the country's green season.
3- Is Costa Rica an affordable vacation?
Traveling to Costa Rica won't break the bank, but it won't be cheap either. Costa Rica is generally a more costly option compared to other Central American countries like Nicaragua or El Salvador. Prices are a little higher, but that's because the country is pretty developed, and the tourism industry is thriving.
4- What is the best way to plan a trip to Costa Rica?
Those who can afford it and want comfort and security should hire a service like Find My Costa Rica to ensure they have a smooth and enjoyable trip. Some visitors to Costa Rica, however, recommend taking public buses because they are easy to use, cheap, and frequently travel through the capital city of San José.
5- Why should I use a local travel agency?
Since most local agencies are enthusiastic about their locations and are familiar with the ins and outs of most destinations, they can craft itineraries to show you the best of your Costa Rica vacations in ways you might not have thought of. When planning a trip, having access to first-hand information and personalized service from a local agency can make all the difference. Contact us now so we can begin planning your Costa Rica vacation with you.