Costa Rica has become a popular tourist destination for its natural beauty, friendly culture, and great climate. In recent years, more and more individuals have set their sights on Costa Rica's laid-back, tropical lifestyle as an excellent option to relocate.
In addition to its natural beauty and resources, the cost of living in Costa Rica is one of the biggest reasons why people decide to move here. Many foreigners find Costa Rica's day-to-day expenses lower than their home countries. With a monthly budget of $1,100 to $2,000, people can live quite comfortably.
If you've been drawn to the "Pura Vida" lifestyle and are considering making Costa Rica your home or just saying for a while, this article is what you've been looking for. At Find My Costa Rica, we're here to provide an in-depth exploration of the living costs in Costa Rica and highlight why you should consider making our country your home.
Main Expenses That Impact the Cost of Living in Costa Rica
Choosing to leave your home country and live in a new one is a significant decision. Therefore, it's essential to consider every aspect of this choice.
When contemplating life in Costa Rica, exploring the main expenses that can significantly impact your budget is crucial. Doing so will help you gain a better understanding of what to expect and enable you to plan your finances effectively.
Let's dive in and discover the monthly costs that deserve your attention when planning to move to Costa Rica:
Accommodation
One of the notable differences newcomers observe when living in Costa Rica compared to their home countries is the significantly lower housing costs. While San Jose, the capital city, might be considered one of the "more expensive" cities in Costa Rica, the prices remain quite favorable.
For a single person, a one-bedroom apartment in San Jose can range from $600 to $800, depending on its proximity to the city center. Opting for a location further away from the center can reduce housing costs to around $360 to $445. In other areas, such as Cartago or Escazú, monthly rental prices fall to an average of $250 to $300.
It's important to remember that coastal towns, which are highly sought after by many foreigners, tend to have higher rent prices. On the other hand, prices can be more affordable in the Central Valley, which is often overlooked.
Additionally, it's worth noting that the budget range for accommodations can vary depending on the style of your new home. For instance, a luxury beach condo will more than likely have a higher monthly rent than a regular home in the middle of San Jose.
Utilities
Another vital aspect to consider as part of the cost of living in Costa Rica is paying utilities. Services like electricity and water fall within an affordable range. These basic services rarely exceed $100 per month.
The cost of electricity typically averages around $50 per month, but it can vary depending on factors such as air conditioning usage and other home appliances. On the other hand, the average monthly bill for water is approximately $10. It's worth noting that the combined cost of Internet and cable services could amount to an additional $100 or more.
Transportation
In Costa Rica, you can travel from one place to another in several ways, including public transportation, taxis, and personal vehicles.
Costa Rica's public transportation system is very affordable. For $1, you can ride the city bus across town or the country for around $10. One downside of taking the bus is that it can be more time-consuming.
A quicker means of transportation would be to take a cab. Rates here can vary depending on distance, but one thing is certain: the longer the ride, the more it costs. Therefore, we recommend taxis for short trips.
Another option when living in Costa Rica is driving, but several key factors must be considered. First, you'll need a valid driver's license to hit the road.
Additionally, it's worth considering the gas price in the country, which averages around $1.50 per liter. While gasoline prices in Costa Rica may be higher than in some other countries, the relatively compact size of the country means you won't have to travel long distances between destinations, helping to offset the fuel costs.
In addition to gas prices, it's essential to factor in other expenses related to car ownership. These costs can vary significantly based on factors such as the size of the car, its year, model, and more.
Food and drinks
Another relevant aspect to consider when starting life in Costa Rica is food. Costa Rica is well-known for having delicious national dishes but also for offering a wide range of international cuisine countrywide.
To make your food budget work, consider your lifestyle and preferences. If cooking is not your thing, you can enjoy affordable meals at different restaurants. Local mid-range restaurants offer delicious options, including vegan choices, for around $4.50 per serving.
Traditional Costa Rican food locations called "Sodas" serve Casado, a popular dish with protein, rice, beans, vegetables, and plantains, priced between $3-4. Additionally, various food options are available, ranging from $10-18 at French, Italian, American, Chinese, and Japanese restaurants.
If you prefer homemade meals, your cost of living will also depend on your shopping preferences and the size of your family. But on average, for 2 to 4 people, going to the grocery store has an average monthly cost of around $150. The most popular choice among locals and many expats are local markets or farmer's markets, where prices vary depending on the season and the product demand.
If you're a coffee lover and having a cappuccino is a must to kickstart your day, you might spend around $2.20-2.68 for a cup. If you enjoy a nice cold beer every now and again, a 12-ounce bottle of imported beer at a bar is priced at approximately USD$3.04-3.72. But here's a tip: you can find a more budget-friendly option at the supermarket, where that same beer can be yours for just $1.98-2.41.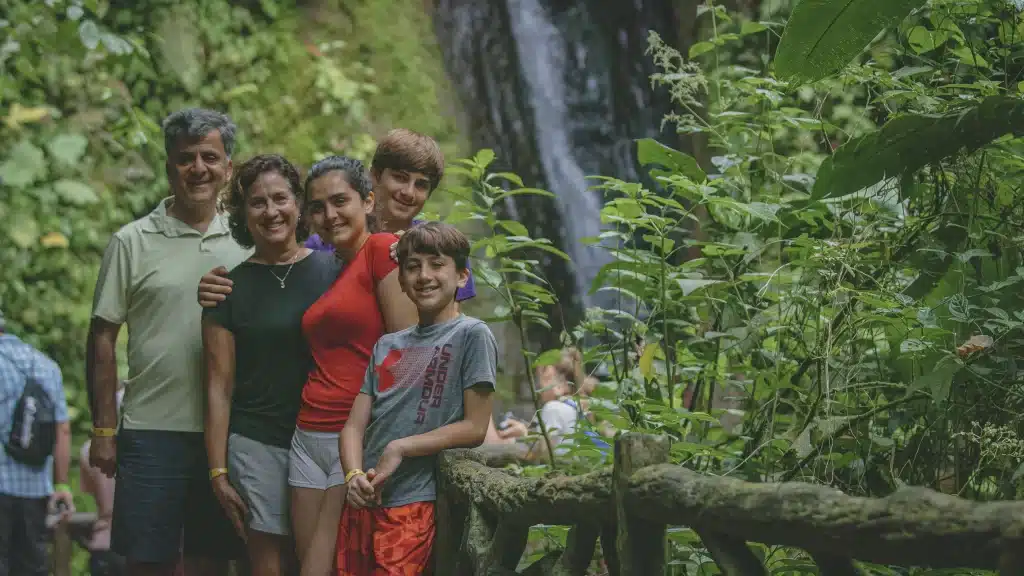 Healthcare
Costa Rican healthcare is remarkably affordable compared to that of North American and European countries. In addition to a government-run universal healthcare system called CAJA, the country offers private healthcare at a fraction of the cost.
Doctor's visits average $60 to $75, while specialist care visits cost more than $100. Ultrasounds, x-rays, and blood tests are typically priced under $100. In many cases, upfront cash payments are required.
Many expats in Costa Rica combine public and private insurance, seeking routine medical care from CAJA physicians and having diagnostic tests performed at private facilities.
For budget-conscious retirees, choosing Costa Rica as their home for their golden years can be an excellent choice. Besides the laid-back and relaxed lifestyle you can enjoy here, you won't have to worry about expensive healthcare payments.
Taxes
Expats living in Costa Rica may be required to file tax returns with the Costa Rican government. Income earned in Costa Rica and abroad is generally subject to taxation. If your only income in Costa Rica comes from employment, you typically don't need to file a tax return as your employer already withholds taxes.
However, you'll likely need to file a tax return if you earn income from other sources, such as self-employment, rental income, fees, commissions, royalties, or interest.
Costa Rica doesn't allow joint filing for married couples. If both spouses earn non-employment income, they must each file an individual tax return.
Costa Rica applies progressive tax rates to different income levels. Residents pay the following tax rates:
Exempt: Up to $1,550.
10%: $1,550 – $2,275.
15%: $2,275 – $3,992.
20%: $3,992 – $7,982.
25%: $7,982 and above.
Entertainment
The price for a movie ticket in Costa Rica ranges from $5.13 to $6.27. If you enjoy staying active at the gym, a monthly membership to a fitness club will cost you approximately $38 to $46.
Costa Rica is renowned for its stunning beaches, volcanoes, and rainforests. However, recently, it has established a reputation for its cultural development. You can attend concerts, festivals, museums, operas, orchestral recitals, and plays.
Here are some entertainment costs to consider:
Entrance to a Dance Club: $3 – $6
Symphonic Orchestra Concert at the National Theater: $10 – $20
Museum Entrance Fee: $2 – $8
National Park Entrance Fee: Around $10
Entrance Fee to a Private Reserve: Around $5 – $50
Education
Costa Rica's education costs depend on the school's reputation, location, facilities, curriculum, and grade level.
Private schools in Costa Rica offer high-quality education with small class sizes, qualified teachers, and modern facilities. Many English-speaking families send school-age children to bilingual private schools.
While private education costs can vary from $250 to $650 per month, the benefits are undeniable for families seeking a top-tier education for their children.
Costa Rica's public schools educate all residents, including expats. By providing education in Spanish and following the Costa Rican curriculum, these schools allow children to immerse themselves in the local culture and language.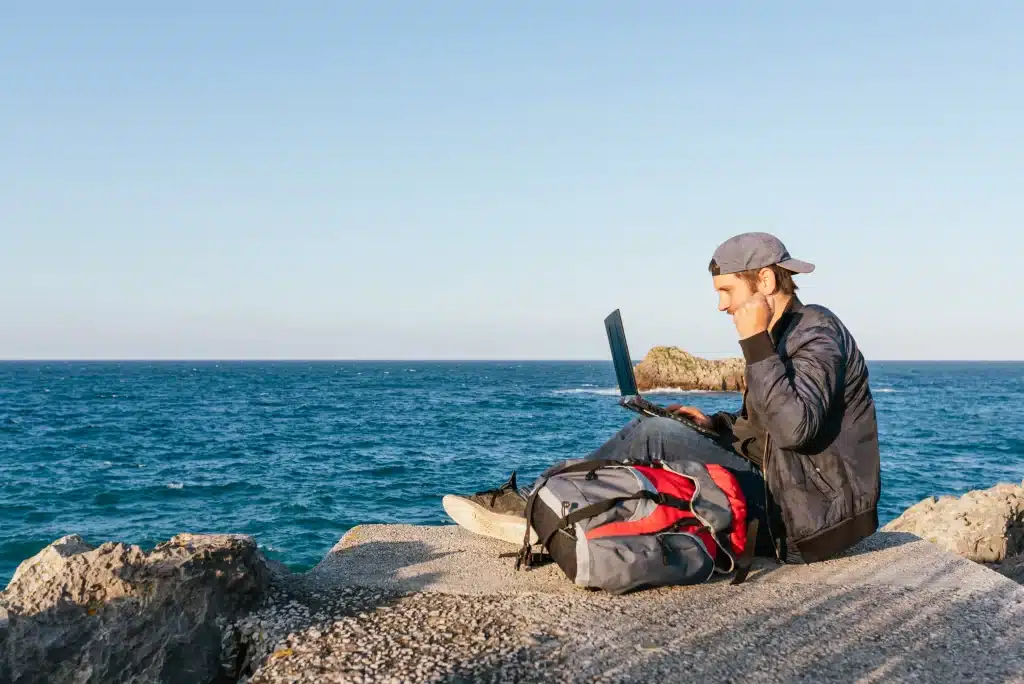 Quick Facts About Living in Costa Rica
Ready to embark on your new chapter in Costa Rica? Living in Costa Rica can be rewarding and enriching for expats. By taking the necessary safety precautions, learning some Spanish, and familiarizing yourself with the currency, you will be able to navigate daily life with greater ease and make more informed decisions.
Here are a few quick facts about living in Costa Rica:
The official currency of Costa Rica is the Costa Rican Colón (CRC). Familiarizing yourself with the current exchange rates and banking options available to manage your finances efficiently is advisable.
Costa Rica has a tropical climate with two main seasons: the dry season (December to April) and the rainy season (May to November). The weather varies across the country, so it's essential to research the specific region you plan to reside in.
The official language is Spanish, but English is widely spoken in tourist areas and by many locals.
Costa Rica offers a range of residency options for foreigners, including retirement and investor visas.
Costa Rica is known for its progressive stance on environmental conservation and has numerous national parks and protected areas.
If you want to know more about our beautiful country, we have prepared many blogs with all the information you need. Check out our blog with 100 interesting and fun facts about Costa Rica!
Here you'll get all the details about what to expect when visiting our country, including its national parks, sandy beaches, big city amenities, and more! And if you have any questions about Costa Rica's destinations, don't hesitate to contact Find My Costa Rica's local guides!
FAQ:
Can you live in Costa Rica as a US citizen?
Yes, US citizens can live in Costa Rica. The country has a large expat community of people from the US.
Can you work remotely from Costa Rica?
Absolutely! Costa Rica is an ideal destination for remote work. With a stable internet infrastructure and a growing digital nomad community, you can enjoy the beautiful surroundings while working remotely.
What is the average cost of a house in Costa Rica?
The average cost of a house in Costa Rica varies depending on factors such as location, size, and amenities. Generally, house prices can range from affordable options starting at around $100,000 to luxurious properties exceeding several million dollars. It's essential to consider your specific preferences and budget when searching for a house in Costa Rica.