Tropical forests are some of the most beautiful places in the world. Every year, millions of people visit tropical rainforests to escape the cold and enjoy a relaxing vacation. If you're looking for a tropical getaway, check out our Costa Rica rainforest tours!
Costa Rica is one of the most biodiverse places on Earth, and a visit to this incredible country will take you on an adventure like no other. The country is home to an incredible array of wildlife, including hundreds of bird species, spider monkeys, sloths, and more.
Costa Rica is the place to go if you're looking for a vacation that will leave you feeling refreshed and relaxed. From the beaches of Cahuita National Park to Corcovado National Park, you'll be amazed by the diversity this country offers.
Are you ready to explore this tropical paradise? Take a look at some of the things you can do when you visit the Costa Rican rainforests.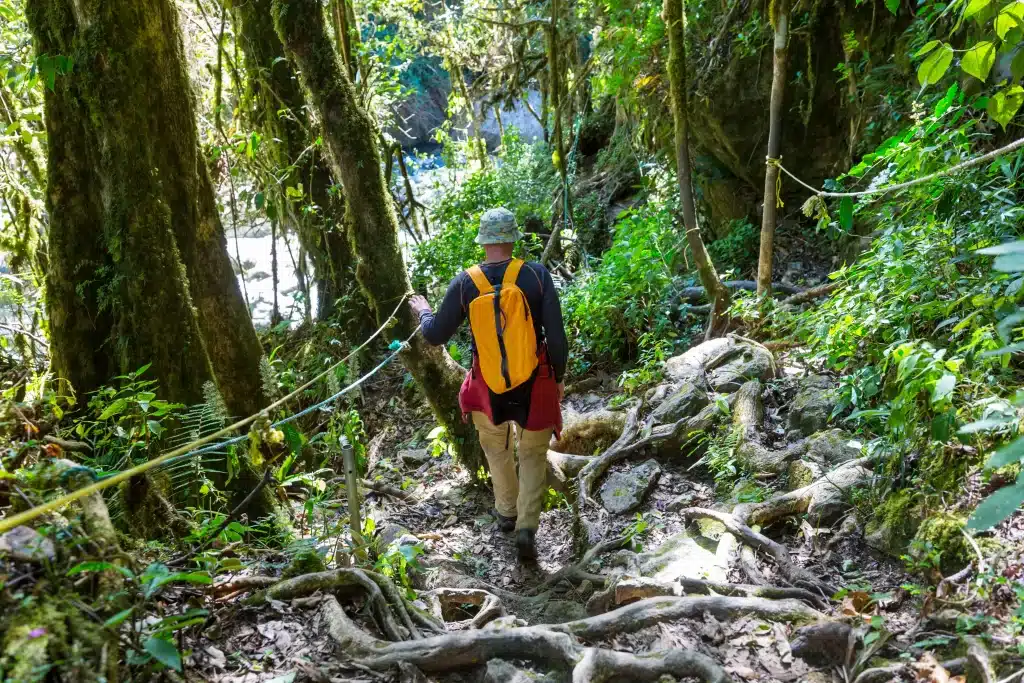 Is Costa Rica a Jungle or Rainforest?
There's a lot of confusion about the difference between a jungle and a rainforest. Many people think they're the same thing, but they're very different.
A jungle is a dense tropical forest with high animal and plant diversity. A rainforest is also a dense tropical forest with high biodiversity, but it has these three differences:
It gets more rain than other forests
It grows on mountains or hillsides instead of flat land
It's usually found in areas that are close to the equator
When you think of Costa Rica, you probably imagine lush rainforests and exotic animals. But is it a jungle or a rainforest? The answer is both!
Costa Rica's topography ranges from tropical rainforests to tropical dry forests, making it the home of the most extraordinary biodiversity. Making it the perfect vacation spot for wildlife enthusiasts.
Types of Forests Found in Costa Rica
Costa Rica is home to more than 50% of the world's biodiversity, so it's no surprise that it's also home to some of the most diverse forests in the world. Costa Rica has three main types of forests: tropical rainforests, tropical dry forests, and cloud forests.
These are the types of forests that can be found in the country:
Tropical rainforest
Costa Rica's rainforest is a captivating ecological realm that conjures images of lush and vibrant landscapes. They represent the quintessential jungle experience and serve as a prime attraction for travelers visiting the country.
With over half of Costa Rica's national parks encompassing tropical rainforest ecosystems, these regions are of immense ecological importance and offer exceptional opportunities for exploration and adventure.
Prominent among the national parks renowned for rainforest hiking and walking experiences are Manuel Antonio, Corcovado, Miravalles, Tenorio, and Carara. These protected areas showcase the awe-inspiring biodiversity and natural wonders inherent to Costa Rica's rainforests.
Cloud forests
Cloud forests in Costa Rica represent a truly remarkable and distinctive environment that thrives atop the country's mountainous landscapes. These ethereal ecosystems, such as the renowned Monteverde Cloud Forest, owe their existence to a combination of prevailing winds and unique geographical features.
Monteverde Cloud Forest is recognized as one of the most famous cloud forests globally, captivating visitors with its mystical and enchanting atmosphere. However, Costa Rica is also home to numerous other exceptional cloud forest examples found in national parks like Braulio Carrillo, Los Quetzales, Tapanti, Turrialba, Miravalles, Cerro Chirripo, Tenorio, and more.
Tropical dry forests
Dry forests in Costa Rica are a distinctive ecological habitat characterized by their geographical occurrence in the lower elevations of Guanacaste and the Nicoya Peninsula.
Notable protected areas encompassing dry forest ecosystems include Guanacaste National Park, Lomas de Barbudal Reserve, Palo Verde, and Barra Honda National Park. These conservation sites showcase the remarkable biodiversity and ecological significance of dry forests in Costa Rica.
Mangroves
Mangroves, one of the world's most crucial yet highly endangered ecosystems, hold immense economic and ecological significance. These unique habitats thrive in swamps, which are areas that experience full or intermittent submersion but support thriving populations of trees and other woody plants.
Exploring a mangrove swamp in Costa Rica is easily accessible, as they are scattered throughout various regions, including:
Santa Rosa National Park
Tamarindo and Las Baulas National Park
Hacienda Barú
Puerto Jiménez, Osa Peninsula
Térraba-Sierpe
Gandoca Manzanillo Wildlife Refuge
Cahuita National Park (Caribbean Coast)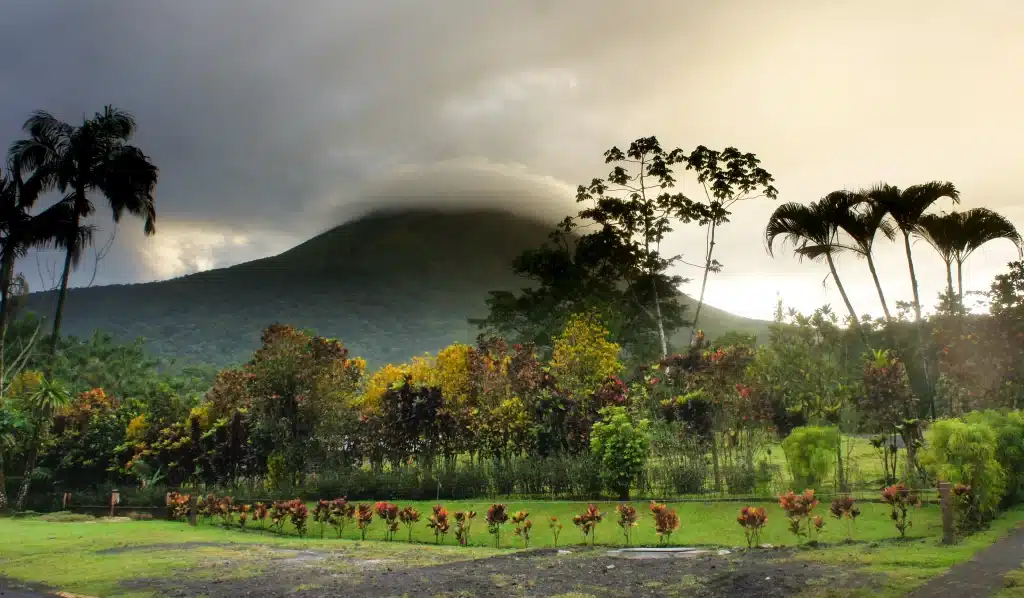 Different Climates of Costa Rica
Costa Rica is a small country located in Central America. It has a tropical rainforest climate, which means it's hot and humid year-round, with an average temperature of 75° F. The country's location on the equator means it has two seasons: wet and dry. Nonetheless, many climates can be found due to the country's diversity.
Costa Rica's climate varies greatly depending on the altitude and location. The capital city of San Jose has a tropical climate with an average temperature of 72 degrees Fahrenheit (22 degrees Celsius). It sees little rain but gets humid during the rainy season. The city experiences heavy rainfall from November to February.
The Pacific coast is warm year-round and gets very little rainfall. It has a dry tropical climate with temperatures between 78 and 82 degrees Fahrenheit (26 to 28 degrees Celsius). The Central Valley has a tropical, wet climate with temperatures between 76 and 80 degrees Fahrenheit (24 to 27 degrees Celsius). It does not get much rain throughout the year, but it does experience heavy rainfall during January and February.
Cloud forests are also common in Costa Rica. Cloud forests get their name because they are often shrouded in clouds and mist. These forests are generally found at elevations above 3,500 feet (1,100 meters) above sea level, where high humidity creates an environment in which plants cannot survive without frequent precipitation to keep them hydrated.
Things to Do in the Jungle & Rainforest
You've already heard about a beautiful beach or a national park in Costa Rica, but what about the jungle and rainforest? The lush jungles and rainforests of Costa Rica are full of fantastic wildlife, waterfalls, and natural beauty.
Costa Rica is the perfect place for the adventurous traveler, and the jungle is an excellent place to get your adrenaline pumping. Below are some of the best things to do in Costa Rica's jungle:
Don't let the rain keep you from visiting the vast Costa Rica rainforests! Here are our top three things to do when you visit this exotic part of Costa Rica:
Zip lining through the trees of Monteverde on an aerial adventure through a national park
Hiking through La Selva Biological Reserve and learning about its native species.
Kayaking down a river and spotting wildlife while you travel from one side of the river bank to another!
How to Plan a Costa Rica Rainforest Adventure
Planning an adventure in Costa Rica's tropical rainforests can be a fun and exciting experience. However, there are several essential things to consider before embarking on your journey.
First and foremost, hiring a guide is always best for the traveler's safety. Guides know the land and how to navigate safely through the forest. They can also help you avoid dangerous areas and find the most spectacular views. Additionally, guides will provide valuable information about the area's flora and fauna so that you can truly appreciate everything this fantastic ecosystem offers.
In addition to hiring a guide, you should pack clothing appropriate for the weather conditions in Costa Rica. It's always best to wear comfortable, breathable clothes that are easy to move around in. Shorts or pants with long-sleeved shirts will help protect you from mosquitoes and other biting insects. Lightweight rain gear can be a great idea as well.
The weather in Costa Rica is hot and humid, so it's a good idea not to bring any heavy clothing or jackets with you on your trip. It's crucial that everyone in your party wear sturdy hiking boots or tennis shoes because there may be times when walking over slippery, wet rocks is required for safe passage.
Moreover, it's always good practice to keep some insect repellent handy so you can easily apply it whenever needed. Don't forget the sunscreen! If any areas of your body are especially prone to sunburns, make sure those areas are covered with sunscreen as well.
The Best Costa Rica Jungle & Rainforest Destinations
If you're looking for a place to escape from the hustle and bustle of everyday life, look no further than Costa Rica. This country is the perfect spot for any nature lover, with various natural wonders that will amaze you and leave you feeling refreshed and rejuvenated.
Whether it's at a national park or on a tour in a tropical rainforest area, there are so many things to do in Costa Rica that you'll never run out of things to see.
Ready to come and explore what Costa Rica has to offer?
If you need help planning your next vacation, contact Find My Costa Rica and receive personalized advice!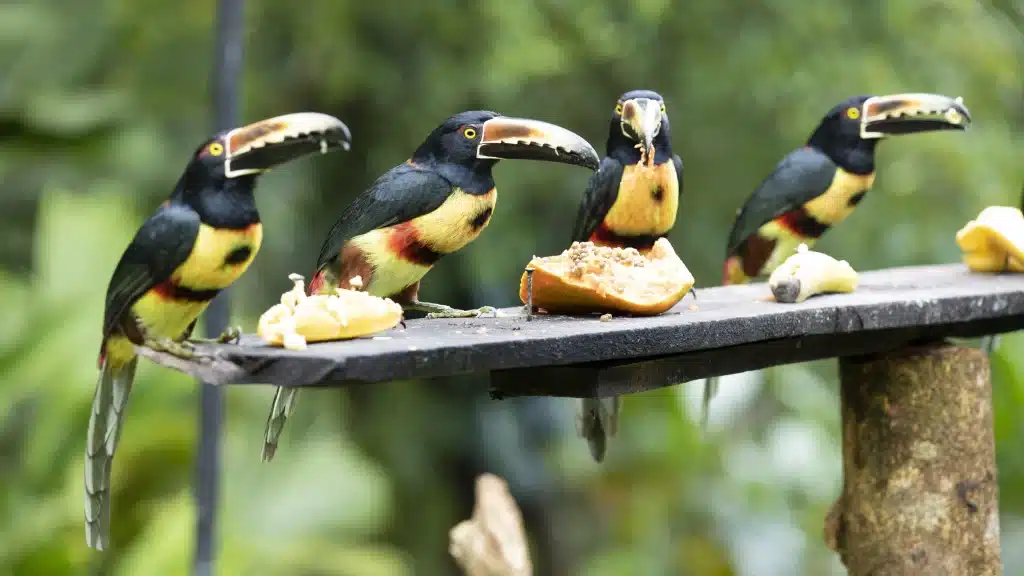 FAQ:
How big is the Costa Rican rainforest?
The Costa Rican rainforest is a beautiful, lush area home to many plants and animals. It takes up about 75% of the country!
Corcovado is the largest lowland rainforest in the Central American region and the best jungle in Costa Rica. The national park lay on the Osa Peninsula in the country's southwest and was established in October 1975. It is one of the country's first protected jungles.
What animals live in the Costa Rica rainforest?
Costa Rica is home to many animals, including the four-toed sloth, the jaguar, and the ocelot. Costa Rica's rainforest also hosts several species of monkeys, frogs, and reptiles, such as snakes and lizards.
The rainforest is home to many birds, including macaws and toucans. Other animals that live in Costa Rica include tapirs, anteaters, sloths, and armadillos.
What plants are found in Costa Rica's rainforest?
The most common trees in Costa Rica's rainforest include mahogany, cedar, and pine. These trees can grow up to 100 feet tall and live for hundreds of years.
Other common trees include rubber, bamboo, and banana trees. There are also over 1,400 species of orchids and over 200 species of bromeliads that are native to Costa Rica. Among the epiphytes in Costa Rica are mosses, ferns, and lichens.