Costa Rica is a country that has countless natural resources, but, without a doubt, highlights one among all of them: its coffee plantations. These have become a benchmark and review of the country since they get the most appreciated gold for all Costa Ricans: their delicious coffee. 
Coffee was, for almost two centuries, the primary source of family income and national currencies. Nowadays it is recognized as a world standard of gourmet coffee quality.
Currently, Costa Rican coffee represents less than 1% of world production. Because of that, the industry decided some time ago to focus on quality to produce specialty coffees and make all of this our standard.
Within its more than 50,000 km2, we have 8 Regions where coffee is been produced: Tarrazú, Tres Ríos, Turrialba, Central Valley, Western Valley, Brunca, Orosi, and Guanacaste. This variety of regions is the reason for producing coffees with profiles of very different flavors, thanks to volcanic soils and the different micro-climates of each region. This helps us cover the diversity of tastes and preferences of consumers worldwide.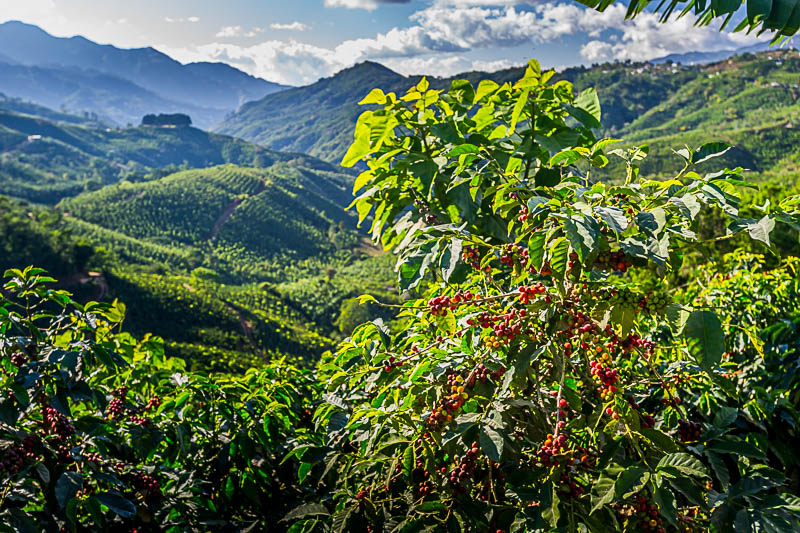 Coffee plantations have become an attraction for nature and coffee lovers, being visited on guided tours around the country. The best coffee plantations are located in the Central Valley, a place known for its natural grandeur, and in Guanacaste, known for being one of the provinces that preserve and protect the native culture of Costa Rica.