Things to Do on The Caribbean Side of Costa Rica
There are many opportunities for adventure and exploration along the Caribbean side of Costa Rica. Enjoy reggae music, savor flavorful cuisine, and interact with friendly locals. Don't forget to relax and unwind on the stunning beaches, letting the warm tropical vibe and gentle waves wash away your worries.
Among the many activities you can enjoy in this paradise are:
Water Sports & Exploration
Costa Rica's Caribbean coast has a great deal to offer adventure seekers. Its colorful marine life and black sand beaches create an unforgettable experience for anyone who visits the area.
One of the favorite surfing spots is Puerto Viejo. Due to its small size, the town is easy to get around; there are beaches everywhere and plenty of good restaurants where you can eat local and international food.
While you're here, remember to visit the Jaguar Rescue Center, a foundation dedicated to rescuing and rehabilitating animals like jaguars and howler monkeys.
Then, you can take your adventure to Cahuita, another small town on the northern Caribbean side of the country. Here, our local guides can take you to explore the vibrant coral reefs, where you can indulge in scuba diving or snorkeling.
Also, you can visit Cahuita National Park, where you can go on exciting hiking adventures and take the chance to admire the area's natural beauty.
Wildlife encounters
If you thought that only the country's Pacific coast featured incredible national parks and wildlife refuges, you were wrong. On the Caribbean side, you can also find more national parks to explore.
As previously mentioned, you can explore Cahuita National Park, known for its stunning coastal scenery and vibrant biodiversity. Its coral reefs attract divers and snorkelers eager to explore the rich underwater ecosystem.
Also, its hiking trails that wind through lush rainforests offer excellent opportunities to spot howler monkeys, sloths, iguanas, and many bird species.
Additionally, you can visit Tortuguero National Park, renowned for its unique combination of dense rainforests, winding canals, and a vital marine refuge.
One of the park's most notable features is its role as a sea turtle sanctuary. Every year, thousands of sea turtles lay their eggs on the park's beaches, including green turtles, hawksbill turtles, and leatherback turtles. Witnessing the nesting and hatching of these magnificent creatures is one of its biggest attractions for tourists and locals.
Also, you can find diverse species in the park, including monkeys, jaguars, toucans, and colorful birds. As a visitor, you can explore the park's rich ecosystem by boat or kayak and encounter caimans, river otters, and fish along its network of canals.
Cultural immersion
Visiting the Caribbean coast of Costa Rica offers an excellent opportunity to immerse oneself in the vibrant and unique culture of the region.
Here are a few ways you can experience the rich cultural heritage of the Caribbean coast:
Explore afro-caribbean traditions
The Caribbean coast of Costa Rica offers a chance to engage with the vibrant Afro-Caribbean culture. Attend drumming workshops, dance classes, and traditional celebrations like Carnaval to learn about calypso, reggae, and salsa rhythms.
Sample local cuisine
The region's cuisine is a delightful blend of African, Indigenous, and European flavors. Taste traditional dishes like rice and beans, coconut stew, and fried plantains. Exploring local markets and trying street food specialties provides a deeper understanding of the local culinary traditions.
Talk to locals
Connecting with the local people is one of the most rewarding aspects of cultural immersion. Engage in conversations with them, listen to their stories, and learn from their experiences. Getting involved in community projects, volunteering, or homestays can foster meaningful interactions and create lasting memories.
Relaxation
The Caribbean side of Costa Rica is a haven for relaxation. It offers visitors a chance to unwind amidst its stunning beaches, including Cahuita, Puerto Viejo, Puerto Limon, Cocles Beach, Bocas del Toro, and many other picturesque beaches. 
Find a secluded spot, lie back on the soft sand, and soak up the sun while listening to the soothing sound of the waves. Whether you prefer a calm cove or a lively beach with beachfront cafes and bars, the stunning coastline provides the perfect setting for relaxation.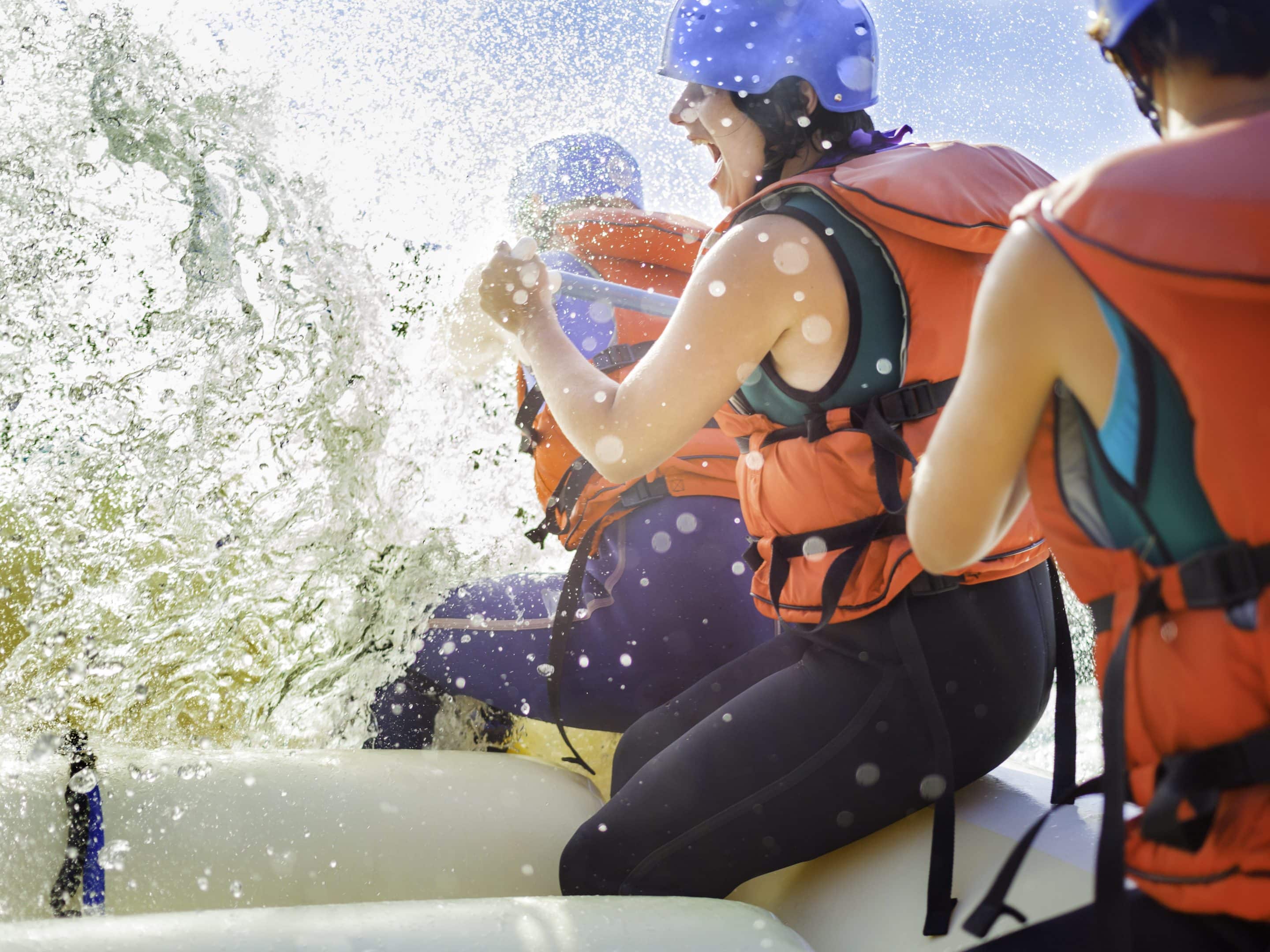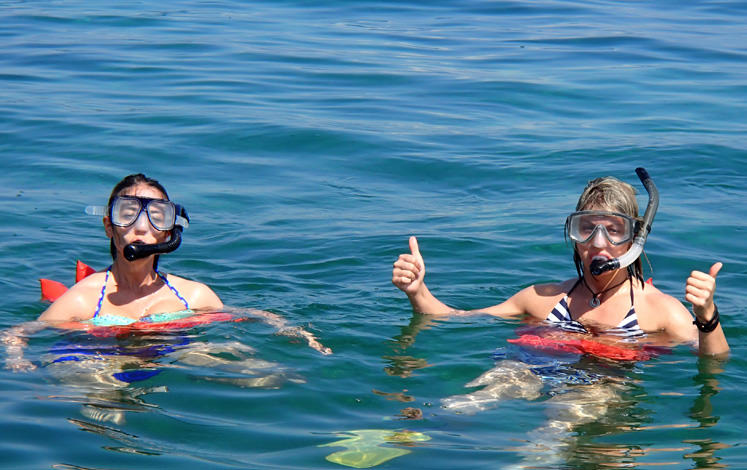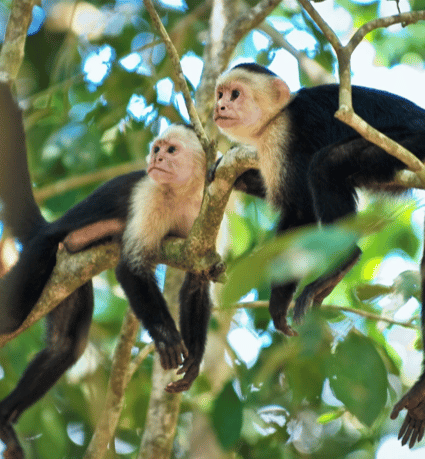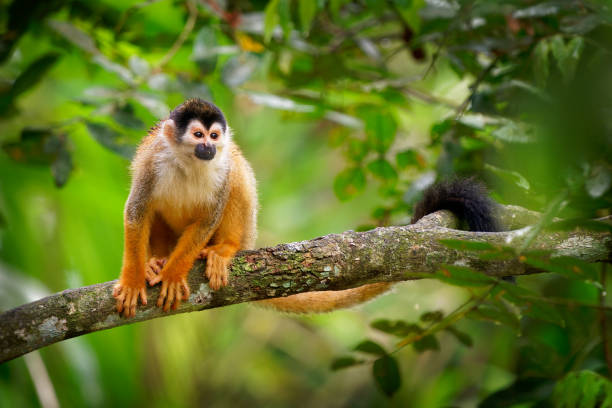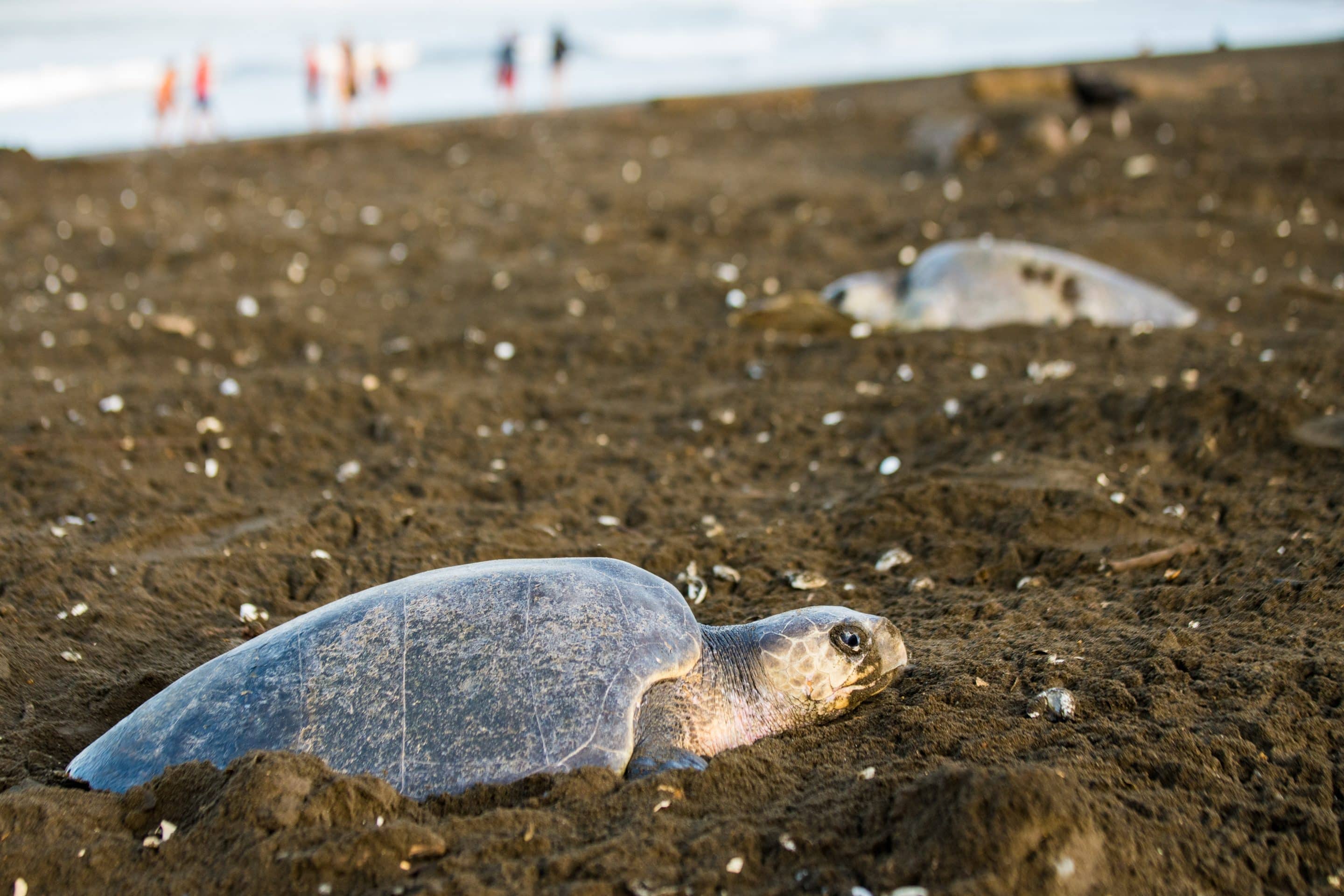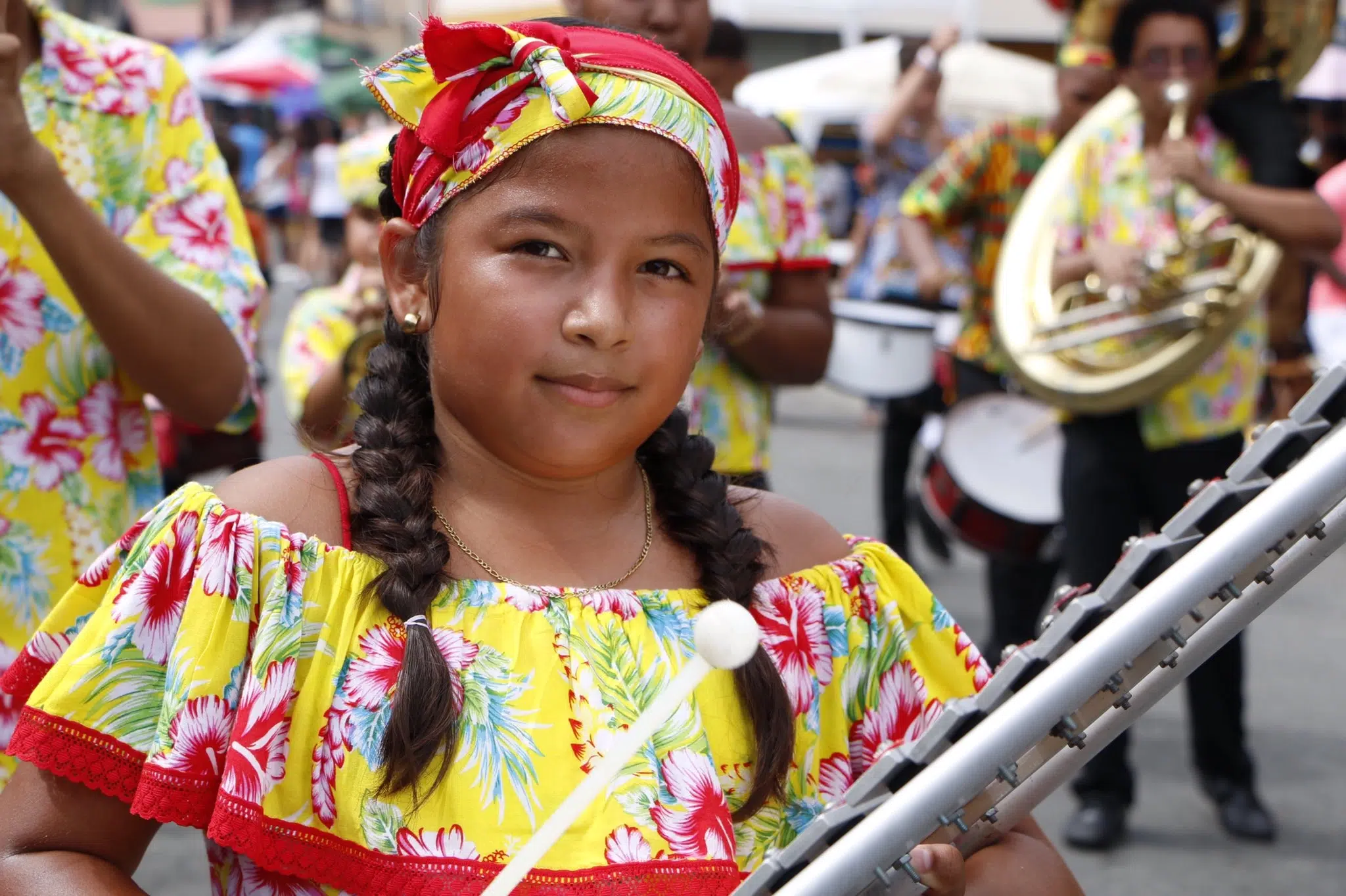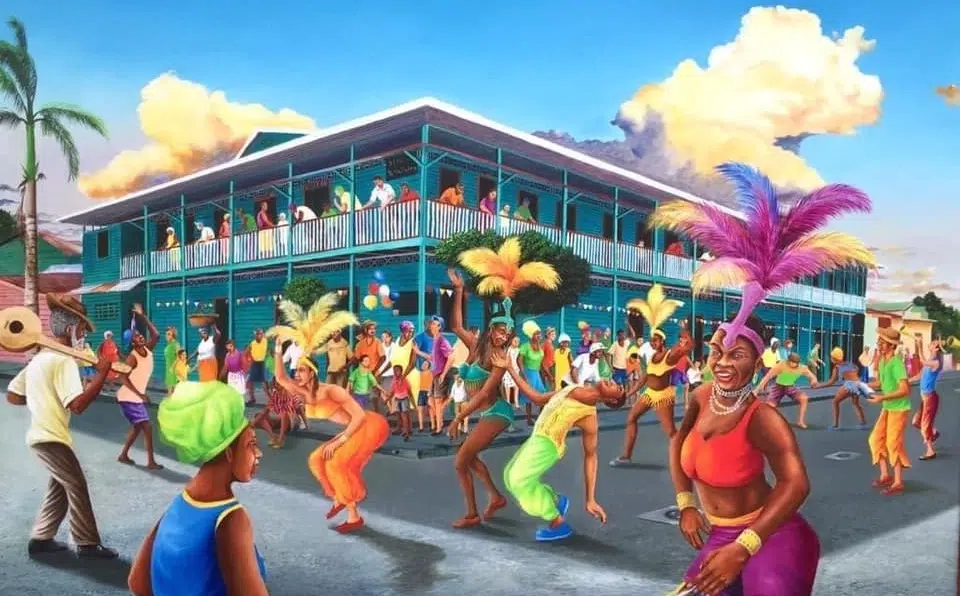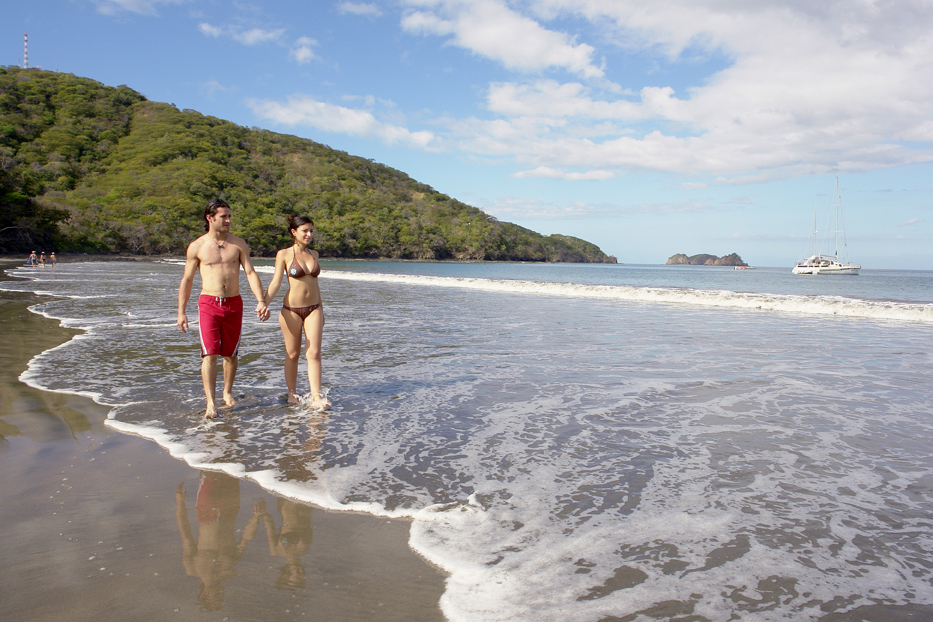 What is The Best Time to Visit the Caribbean Coast of Costa Rica?
Costa Rica's Caribbean side is best visited between March and September or during the "green season" between May and June.
In essence, the green season is the transition between the dry and wet seasons. As the seasons are transitioning, the national parks are quieter, so you can observe wildlife for longer periods of time without interruption. It is also a good time for surfers, as the country's most popular surfing beaches are experiencing rising swells.
Due to Costa Rica's tropical location, rain can happen at any time of the year, even in San Jose, the country's capital. Be prepared to catch some rain whenever you go to Costa Rica.
Let Us Help You Plan an Exotic Caribbean Adventure!
Are you ready for an unforgettable adventure in Costa Rica's Caribbean area? You can trust us to create unique and immersive experiences in this tropical paradise. 
We're passionate about showcasing our country's beauty, culture, and natural wonders, so we're here to help you plan an unforgettable trip. Whether you need help arranging accommodations or organizing exciting excursions like snorkeling, kayaking, and wildlife tours, we're here for you.
We'll not only ensure you have a seamless and stress-free travel experience but also show you the hidden gems of the Caribbean coast.
Contact Find My Costa Rica today and let us help you plan your perfect Caribbean vacation!
1. Is the Caribbean side of Costa Rica worth visiting?
Yes, Costa Rica's Caribbean side is worth visiting! Its lush rainforests, beautiful beaches, and vibrant Afro-Caribbean culture make it a paradise for nature lovers.
2. Can I see sea turtles on the Caribbean coast of Costa Rica?
Yes! You can observe sea turtles nesting on beaches along the Caribbean coast of Costa Rica, especially in Tortuguero National Park.
3. How is the weather on the Caribbean coast of Costa Rica?
Costa Rica's Caribbean coast has no clearly defined dry season. It experiences rainy weather throughout the year. Despite the rain and humidity, you can take advantage of the occasional sunshine on your tropical paradise vacation.