Do you love nature and want to go on an adventure? Located in the heart of Central America, Costa Rica is a natural wonderland waiting for you!
With our local guides at Find My Costa Rica, you can dive into the heart of this vibrant ecosystem. We have a handpicked selection of tours designed exclusively for nature enthusiasts.
With lush rainforests, pristine beaches, and incredible wildlife, Costa Rica promises to be a paradise. Join us as we explore why Costa Rica is a nature lover's dream.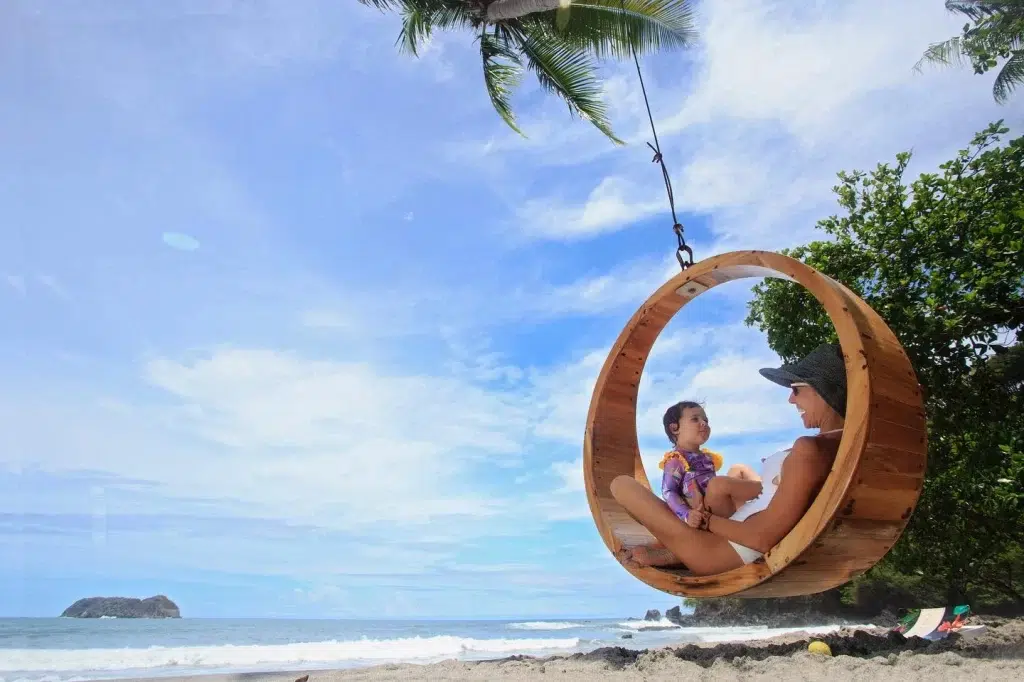 Top 10 Tours for Nature Lovers
Prepare to be enchanted by Costa Rica's natural wonders. Costa Rica has something for everyone, whether you want adventure or a laid-back experience. Discover lush rainforests, pristine beaches, rapid river currents, and wildlife encounters on our tour selection!
Let's look at the different opportunities to experience Costa Rica's natural beauty:
Wildlife Safari River Float and Riverside BBQ Tour
Step into Costa Rica's vibrant wilderness with our Wildlife Safari River Float and Riverside BBQ Tour. This 4.5-hour Costa Rica tour is set in the enchanting La Fortuna region of the Northern zone. Your journey begins at dawn as you board a gentle wildlife safari float trip along the Penas Blancas River.
Keep your eyes open to spot the following:
Slow-moving sloths

Howler monkeys

White-faced capuchin monkeys

Small crocodiles

Giant iguanas

"Jesus Christ" lizards, capable of walking on water.
Your Costa Rica adventure continues after a river tour. Enjoy a riverside BBQ hosted by Dona Mila and Chupeta after your wildlife immersion. You'll feast on a mouthwatering grill with local beer or wine and tasty desserts like pineapple or banana flambe.
The Sweet & Slow Adventure: Arenal's Chocolate and Sloth Tour
Join us for a 5-hour adventure in La Fortuna, where you'll dive into chocolate heaven and experience a sloth tour like no other. The chocolate experience starts with a trip through lush cacao plantations, where you'll learn about traditional harvesting and making methods.
Then, you'll get hands-on with grinding cacao beans and making chocolate. Experience the rich flavors of freshly made chocolate samples while learning about the industry's sustainable practices and social impact.
Following the chocolate tour, you'll explore La Fortuna's rainforests on a sloth tour. With this Costa Rica tour, you can observe their unique adaptations and learn about their ecology with Find My Costa Rica's expert guides.
Whale Watching Tour from Manuel Antonio
Our thrilling 6-hour Whale Watching Tour takes your Costa Rica vacation to the next level. Departing from Manuel Antonio, we take you to southern Uvita, where Marino Ballena National Park awaits you.
Once you get to the national park, you'll board your boat for a three-hour adventure looking for pilot and humpback whales and maybe even seeing their playful offspring. You can even swim or snorkel if the conditions are right.
Also, you'll see stunning rock formations like Roca Ballena, Las Cavernas, Roca Viuda, and Tres Hermanas in front of Playa Ventana.
Jungle Night Guided Walk Tour from Manuel Antonio
Our Jungle Night Guided Walk Tour from Manuel Antonio will take you deep into the Costa Rican jungle. The 3-hour adventure starts at 5:00 p.m., just as the sun begins to set.
Lead by a knowledgeable guide, you'll walk through a natural forest teeming with life. Be prepared to see a variety of creatures, from birds and frogs to lizards, mammals, insects, spiders, and snakes. You'll be enchanted by the hidden sounds in this tropical paradise as soon as you turn off the lights.
Sloth Encounter and Safari River Float with Riverside BBQ Tour
Our 5.5-hour Sloth Encounter and Safari River Float with Riverside BBQ Tour lets you see the best of Costa Rica's jungle. Your journey starts with a 1.5-hour walk through sloth territory, where you can learn about ongoing conservation efforts to protect them.
After your sloth encounter, you'll take a 2-hour Wildlife Safari Float Tour along the Penas Blancas waterway. We finish the adventure with a riverside BBQ picnic at Dona Mila and Chupeta's house. The authentic San Carleños BBQ is served with grilled vegetables, beer, and wine. This meal showcases the flavors of Costa Rican cuisine.
2.5 Hour Twilight & Night Jungle Tour in La Fortuna, Costa Rica
A night jungle tour is one of the classic Costa Rica tour packages. With our 2.5-hour Twilight & Night Jungle Tour, you can experience La Fortuna's vibrant nightlife. Guided by a local naturalist expert, you'll enter the forest at 5:00 p.m. to witness the rainforest's transition from day to night.
As the sun sets, you'll witness how the forest comes alive with fireflies and a symphony of creatures, including amphibians, reptiles, mammals, and insects.
Sky Tram Ziplines & Sky Trek Aerial Tramway Monteverde
Discover the thrill of our Sky Tram Ziplines & Sky Trek Aerial Tramway Tour in the Monteverde Cloud Forest Reserve.
You'll experience Costa Rica's incredible cloud forest views in just two hours. Zoom through the treetops on the Sky Trek Ziplines. Feel your heart race as you glide between canyons and trees. Then, ascend to Monteverde's highest mountain on the Sky Tram Aerial Tramway, where you'll witness breathtaking forest and mountain views.
Nature Wildlife Safari Float in La Fortuna
With its location on Costa Rica's Pacific Coast, La Fortuna has plenty of wildlife tours to choose from.
Our 3-hour Nature Wildlife Safari Float in La Fortuna takes you down the Peñas Blancas River, where the Costa Rican rainforest comes to life. Look out for monkeys, caimans, iguanas, and colorful birds.
The entire trip is a fantastic opportunity for nature enthusiasts of all ages, making it an ideal family adventure. You can't miss out on this exciting opportunity to visit Costa Rica.
2.5 Hour Hiking & Birdwatching Tour in Curi Cancha Reserve, Monteverde
Monteverde is celebrated for its rich birdlife, and Curi Cancha is a prime location for bird enthusiasts.
Come hike and birdwatch in the Curi Cancha Reserve, Monteverde, for an authentic Costa Rican experience. In the heart of Monteverde, this pristine reserve covers 83 hectares and protects virgin forests, secondary growth, and open pastures.
With altitudes ranging from 1,450 to 1,615 meters, you'll explore 40% lower montane forest and 60% premontane humid forest on seven kilometers of nature trails. As you hike, prepare for a spectacular birdwatching adventure.
Guided by expert naturalists, you'll spot a wide variety of bird species that make this lush habitat their home. Whether you're an enthusiastic bird watcher or want to visit Costa Rica and enjoy nature, this tour will leave you with cherished memories.
6 Hour Wildlife, Flora, & Fauna Tour in Carara National Park, Costa Rica
Embark on a 6-hour Costa Rica experience with our Wildlife, Flora, & Fauna Tour in Carara National Park, just 1 hour and 24 minutes from San Jose. This tour is a deep dive into the lush ecosystem at the tropical dry forest and Pacific rainforest crossroads.
Carara Preserve is full of wildlife and plant life. In this wildlife sanctuary, you'll find white-faced monkeys, howler monkeys, iguanas, toucans, and trogons. Still, the real stars of Carara are its scarlet macaws and the pride of the park. This adventure is perfect for nature lovers, birders, and anyone wanting to experience Costa Rica's magic.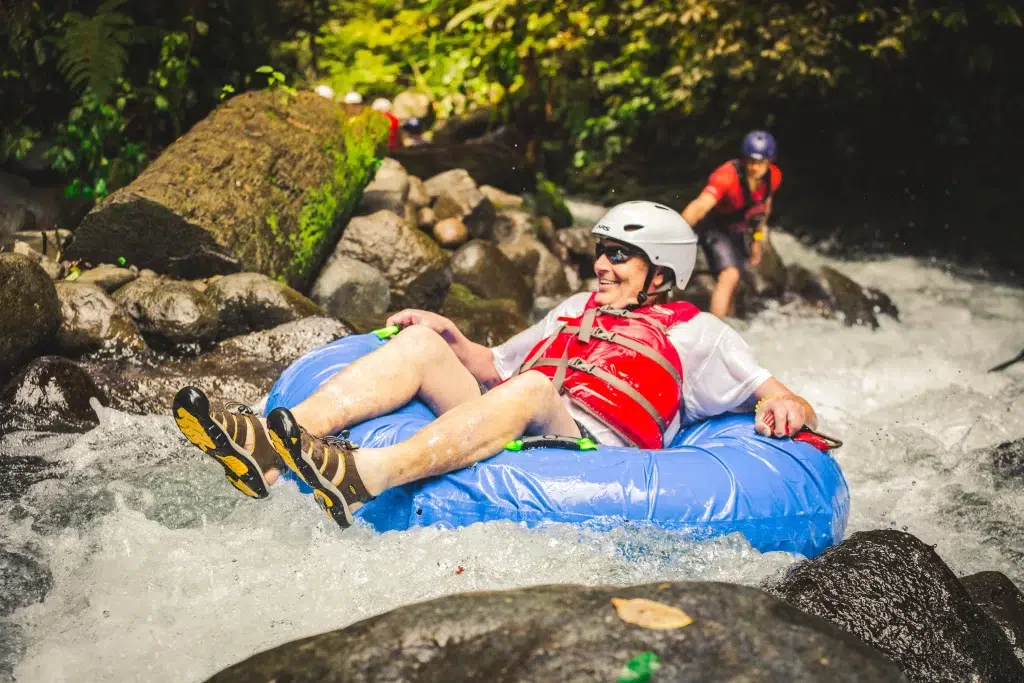 Choose Find My Costa Rica for Nature Tours
Explore Costa Rica's natural wonders with us. Our local guides are here to take you on the most thrilling outdoor adventures through lush forests, scenic views, and outstanding mountains.
Each step takes you closer to the essence of "Pura Vida" as you discover our country's natural wonders. Get in touch with Find My Costa Rica today to book your adventure.
FAQ
1. Are these tours suitable for children and families?
Yes, many of our nature tours are suitable for children and families. We offer a range of family-friendly options to make your Costa Rica vacation memorable for all ages.
2. Can I customize my nature tour?
Absolutely! You can customize your nature tour to include specific destinations like Manuel Antonio National Park, Arenal Volcano, or Tortuguero National Park, tailoring your experience to your preferences.
3. Do I need travel insurance for these tours?
While travel insurance is not mandatory, we highly recommend it to ensure peace of mind during your Costa Rica vacations.