5 Hour Canopy & Spider Free Fall Tour in Manuel Antonio, Costa Rica
Our tour begins with a scenic drive to the heart of the Manuel Antonio region, renowned for its pristine natural beauty. Upon arrival at Canopy el Santuario, our experienced and friendly guides will provide a comprehensive safety briefing, ensuring your comfort and security throughout the tour. Once you're geared up and ready to go, the real adventure begins. Prepare to soar through the treetops on a series of exhilarating ziplines, allowing you to experience the rainforest from a unique perspective. Feel the rush of adrenaline as you glide effortlessly through the air, witnessing the stunning biodiversity that Costa Rica is famous for.
As you navigate from platform to platform, each strategically placed within the canopy, you'll have the opportunity to observe the incredible flora and fauna that call this tropical paradise home. Keep an eye out for colorful toucans, playful monkeys, and vibrant butterflies that may flutter by as you embrace the sights and sounds of the rainforest. For those seeking an extra dose of excitement, our tour also includes an exhilarating rappel descent. Feel the thrill of descending down a towering tree, controlled by our expert guides, providing an unforgettable adrenaline rush.
Throughout the tour, our knowledgeable guides will share fascinating insights about the unique ecosystem, its importance to the region, and the efforts being made to preserve this natural wonderland. Learn about the incredible biodiversity, conservation initiatives, and the delicate balance that sustains this thriving rainforest. After an incredible journey through the canopy, we'll conclude our adventure with a short hike through the rainforest, allowing you to immerse yourself in the sights, sounds, and scents of this tropical paradise. Enjoy the serenity of the surroundings as you learn about the medicinal plants and traditional uses of the flora found in the area.
At the end of our tour, you'll leave with a deep appreciation for the beauty and ecological significance of Costa Rica's rainforests. This experience promises to be a highlight of your visit to Manuel Antonio, providing unforgettable memories and a connection to the natural world. So, gear up, get ready to zip, and embark on an incredible journey through the treetops with Canopy el Santuario. Book your tour today and prepare to be amazed by the wonders of the rainforest in Costa Rica!
Tour Duration: Approx 4.5 hours
Price varies by group size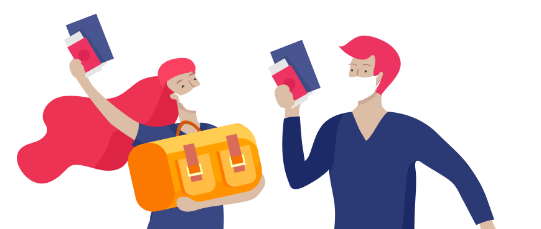 Feel confident and safe on your journey.
Our first priority is always to protect the health and safety of our clients and local teams. As travel resumes, we have implemented a new set of standards. Learn more about Find my Costa Rica Tours Safe Travel Certified.
What's included
Lunch
Equipment
Bilingual certified guide
Transportation from/to Manuel Antonio Hotels
What to bring
Repellent
Tennis shoes or hike shoes
Comfortable clothes

Important Notes
Minimum of operation 2 people

Maximum weight allowed 250 lbs.

All you need to know about 
Costa Rica, before your travel.
General information about Costa Rica.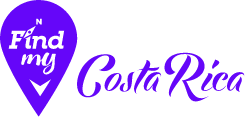 why travel with find my costa rica?
We have helped scores of travelers take their trip from ordinary to extraordinary. With more than 20 years of experience in Costa Rica, we have the best team of experts who a thoughtful approach to planning each guest's trip to elevate our guest's Costa Rica experience. Why Find My Costa Rica? Because we want to help you find YOUR Costa Rica!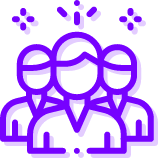 Our Team of Experts
Looking for well-traveled local agents who are based in Costa Rica? Look no further! The minute you connect with one of our local experts you will realize they are determined to provide the highest level of personal service to create an amazing Costa Rican adventure.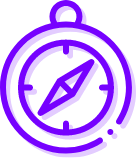 We know Costa Rica
We live here! Finding YOUR Costa Rica is where you feel that each experience is created and tailored perfectly for you. With the right help, your Costa Rica trip will be memorable and will be all you dreamed of, and more!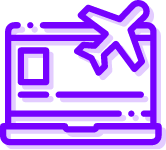 Book with Confidence
Travel should be fun, and we are here to make it as stress-free as possible to plan your Costa Rica trip. To ensure you can feel confident when planning your next adventure. We have relaxed our policies and any of our trips can be booked with just $100.