2 Hour Don Juan Coffee & Chocolate Tour in Monteverde
The tour begins with a brief insight into the wonderful world of coffee followed by the history of Costa Rican coffee and its importance in socio-economic development. Later on during the tour, we will cover other aspects of Costa Rican culture and traditions. The tour starts with an introduction to the life cycle of a coffee plant starting with the coffee seed itself and taking a look at its fascinating evolutionary cycle: Coffee Picking, de-pulping Machine, the drying patio, the warehouse, and the coffee roaster, a ride in a typical oxcart, auditorium, "La Casona" Restaurant, souvenir shop. At the end of the tour, you can purchase Don Juan coffee and various other coffee-related items directly from our wonderful souvenir shop.
We have now incorporated a chocolate tour with our coffee tour to introduce a new and exciting feature and what could be better than the perfect combination? chocolate and coffee; while also contributing towards reviving Costa Rican tradition and culture. On the tour, you will be completely immersed for 30 minutes within the world of chocolate enjoying its delicious aromas and learning about its history. You will participate in the chocolate-making process and have the opportunity to taste the fruit of the cacao and observe how the small cocoa beans are magically converted into a rich-tasting chocolate drink. You will get an insight into the traditional methods that our ancestors used to roast the beans, separate the husks, and grind the beans. At the end of the tour, you can enjoy the taste of the chocolate you've made in a variety of forms; liquid chocolate, plain chocolate, spiced chocolate, and of course, coffee chocolate.
You can add a lunch service.
Tour Duration: Approx. 2 hours
Price varies by group size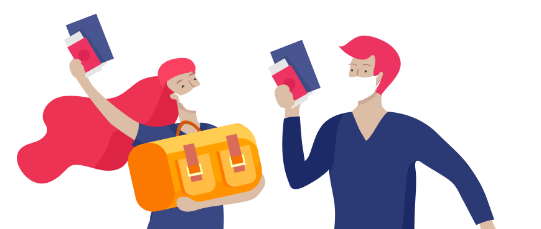 Feel confident and safe on your journey.
Our first priority is always to protect the health and safety of our clients and local teams. As travel resumes, we have implemented a new set of standards. Learn more about Find my Costa Rica Tours Safe Travel Certified.
What's included
Bilingual guide
Transportation from/to Monteverde Hotels
What to bring
Camera
Comfortable shoes
Comfortable clothes

Important Notes
Every child must be accompanied by a parent.

All you need to know about 
Costa Rica, before your travel.
General information about Costa Rica.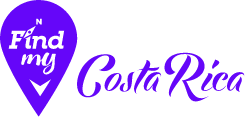 why travel with find my costa rica?
We have helped scores of travelers take their trip from ordinary to extraordinary. With more than 20 years of experience in Costa Rica, we have the best team of experts who a thoughtful approach to planning each guest's trip to elevate our guest's Costa Rica experience. Why Find My Costa Rica? Because we want to help you find YOUR Costa Rica!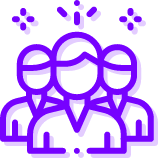 Our Team of Experts
Looking for well-traveled local agents who are based in Costa Rica? Look no further! The minute you connect with one of our local experts you will realize they are determined to provide the highest level of personal service to create an amazing Costa Rican adventure.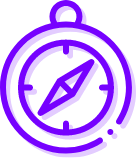 We know Costa Rica
We live here! Finding YOUR Costa Rica is where you feel that each experience is created and tailored perfectly for you. With the right help, your Costa Rica trip will be memorable and will be all you dreamed of, and more!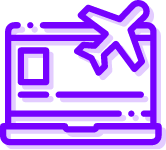 Book with Confidence
Travel should be fun, and we are here to make it as stress-free as possible to plan your Costa Rica trip. To ensure you can feel confident when planning your next adventure. We have relaxed our policies and any of our trips can be booked with just $100.