The stone spheres of Costa Rica are one of archeology's strangest mysteries. They're literally stone balls, crafted with exquisite precision, that offer a glimpse into an ancient world of mystery and craftsmanship.
As the Metropolitan Museum of Art states, these mysterious stone spheres vary in size; from 10 centimeters up to 2.57 meters, the biggest recorded stone sphere weighs between 10 kilograms and 15 tons.
Found in the Diquís Delta area in southern Costa Rica and Isla del Caño, they represent great cultural significance and a peek at previous generations' advanced craftsmanship skills.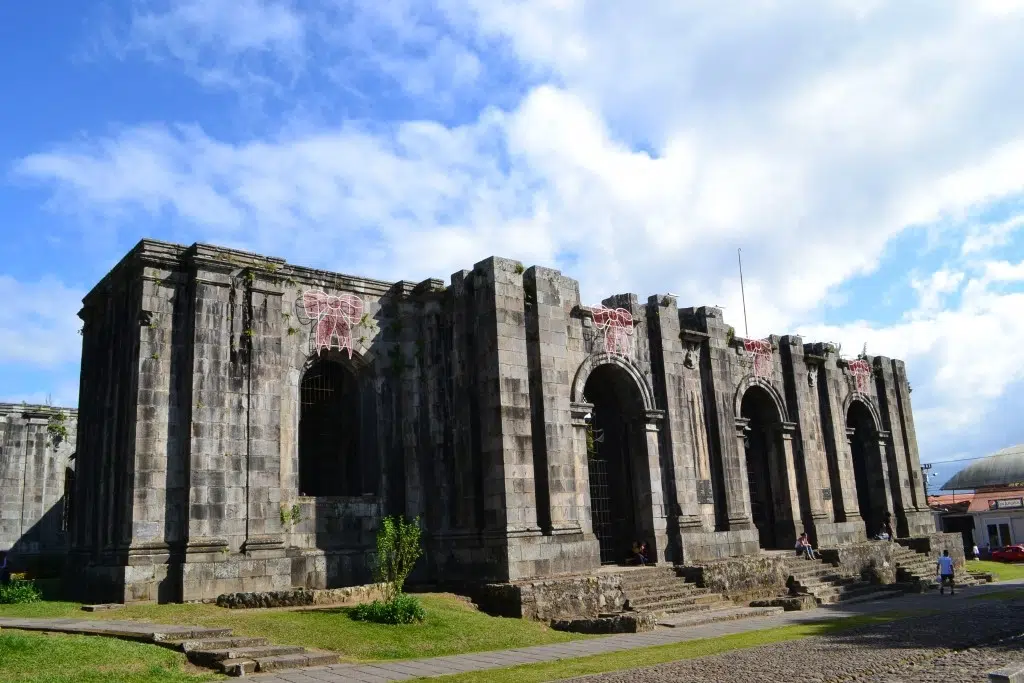 Discover the History of Costa Rica's Stone Spheres
The ancient stone spheres were discovered in 1939 when an American banana company, the United Fruit Company, began its work planting bananas in the Diquis Delta area.
Nowadays, in the same terrain, people can find Finca 6, which is believed to be the location of the main chiefdom of the communities of the Diquis Delta. This area is in the plains near the Sierpe River. More than 350 spheres have been found here, but some are believed to have been moved from their original locations.
About the Finca 6 archaeological site
When you explore the Finca 6 archaeological site, you'll see land within vast banana plantations spanning 20 hectares. Costa Rica's National Museum, situated on 10 hectares, preserves this place of continuous research, offering a captivating journey into the extinct Diquís culture.
The museum features two rooms: one highlighting the significance of bicycles in local culture, the other focusing on Pre-Columbian sites. The second room unveils the history of the Diquis Delta and the stone spheres.
You can visit the museum from Tuesday to Sunday, between 8 a.m. and 2 p.m. For foreigners, the cost of a ticket is $7, and for international students, it is $5.
Additionally, the site offers four areas to explore:
Punto 5: You can see a few scattered ceramic remains in this burial ground.
Mounds: Here, you get a glimpse of what might have been the home of important individuals. Even though there are no houses, some diagrams give you an idea of the ramp and mounds.
Alignments: The alignments are 'in-situ' spheres that have never moved from their original location. They were aligned to follow the sunrise and sunset for astronomical reasons or as landmarks for significant events.
Collection of Spheres: This display shows 12 stone spheres of different diameters that the museum repositioned to show the range and variety of sizes.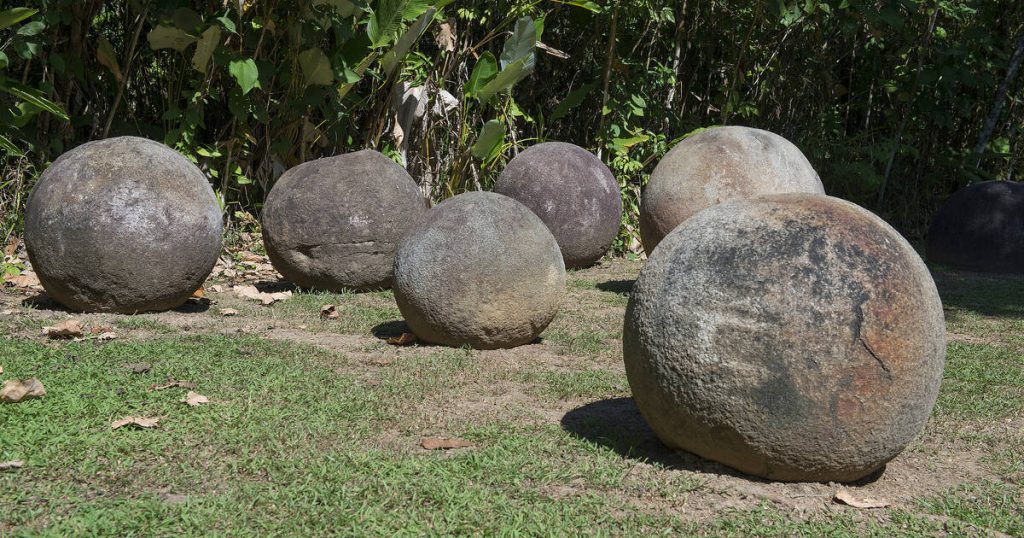 What's the Archeological Importance of These Perfectly Round Stone Spheres?
In addition to the enigma surrounding their creation and purpose, some research, such as the one conducted by John Hoopes, associate professor of anthropology and director of the Global Indigenous Nations Studies Program, revealed that they may be connected to rituals, ceremonies, or spiritual practices.
Also, it's calculated that the stone spheres were created and used between 800 and 1500 AD.
Some theories say that they could be temporary markers with which agricultural cycles were controlled and the movement of the sun and the stars in the sky was measured. Others say they might also be used as rank and social status symbols.
No matter the real purpose, these stone spheres hold significant archaeological importance in Costa Rica due to their potential ties to Pre-Columbian inhabitants, beliefs, and craftsmanship.
The legacy of the stone spheres in Costa Rica's modern era
Thanks to the presence of several stone spheres in Costa Rica, our country joined the UNESCO World Heritage List.
Four archaeological sites have been identified on the same property, which can be considered unique examples of the complex social, economic, and political systems around AD 500-1500.
They contain artificial mounds, paved areas, burial sites, and a collection of stone spheres between 0.7 m and 2.57 m in diameter, whose purpose, use, and production remain largely unknown. There is something distinctive about the carved stones, including their spherical shape, number, size, density, and placement in their original locations.
In addition, compared to other archaeological sites in Costa Rica, it's significant to note that preserving the Diquís spheres has only been possible thanks to the thick sediment layers that kept them buried, protecting them from archaeological vandalism.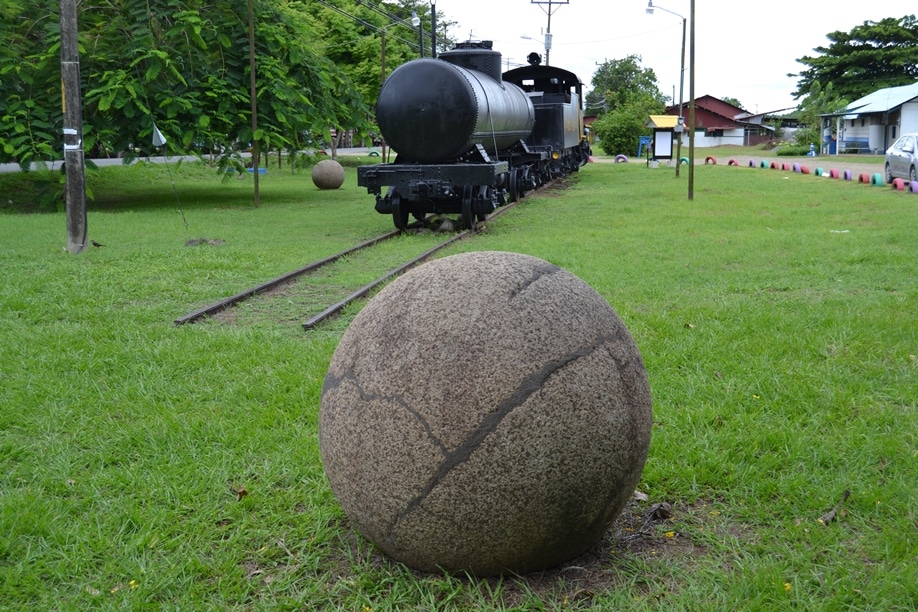 Are You Ready to Explore this World Heritage Site?
Whether you're a history enthusiast, a curious traveler, or simply someone eager to unravel the enigmas of the past, a visit to the stone spheres of Costa Rica promises an adventure like no other.
Nowadays, these enigmatic stones have found their way into the nation's heart, adorning official buildings, gracing streets, and even appearing on the five hundred colones bill. Contact Find My Costa Rica, and let us help you plan your visit to Costa Rica's stone spheres!