A Costa Rica Vacation offers something for everyone, from adventure seekers and wildlife fans to beach lovers and nature enthusiasts.
With over 1300 KM of coastline along the Caribbean and Pacific oceans, over 200 active and extinct volcanoes, steep rainforest mountain slopes, and 5% of the world's biodiversity, Costa Rica is packed with diverse destinations and exciting adventures that will have you coming back year after year to discover more.
Our local experts have put together this comprehensive guide for bucket list experiences to help you plan your ultimate Costa Rica Vacation.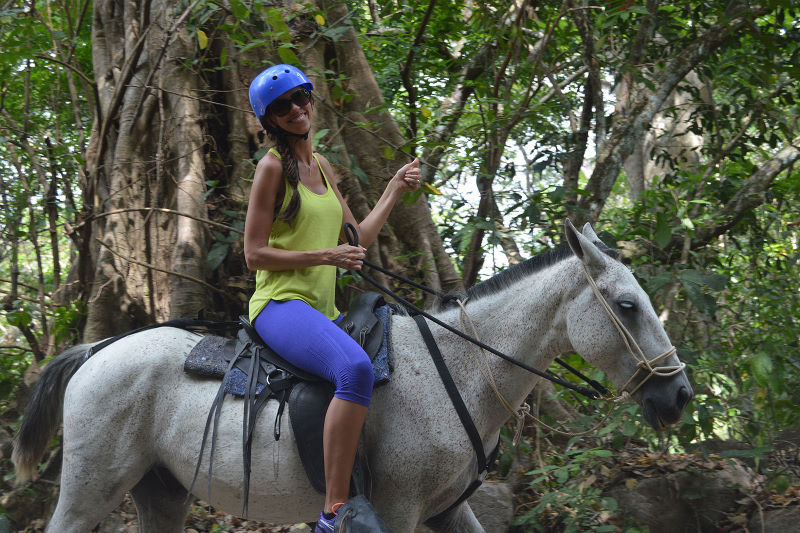 What is Costa Rica known for?
Costa Rica is Central America's most visited country, hosting over 3 million visitors annually. Its diversity in landscapes, from lush rainforests to tropical beaches, combined with different ways to experience the country, makes it the go-to destination for travelers looking for an eco-friendly, nature-focused, beach, volcano, and rainforest adventure.
With so much to choose from combined with the welcoming spirit of the Costa Rican people, it makes sense why so many choose to vacation in Costa Rica.
How cheap is Costa Rica?
The cost of living in Costa Rica is higher than in other countries in the region, but there are various options to meet everyone's budget.
Whatever type of traveler you are, whether you are a solo backpacker looking for wild adventures across the country or someone who prefers to travel with your family in comfort with unique accommodations, Costa Rica will have something for you.
If you want to learn more amazing tips to help you plan your trip to Costa Rica – keep reading for great local insight on the best things to do in Costa Rica.
Discover the charms of San José – the capital
San Jose is the capital and biggest city in Costa Rica. It's home to over 2 million people, surrounded by other cities, and offers its visitors a wide range of options to enjoy.
If you are visiting San Jose, you may hear the locals fondly refer to it as 'Chepe', a nickname for those with the name Jose.
While it is the political and transportation hub of Costa Rica, it also has a rich cultural center with museums, green parks, fantastic hotels, local theaters, and many historic buildings.
Although many visitors prefer to land at the airport in Liberia, in the country's north, to go directly to the Pacific beaches, they don't know they're missing out on a beautiful city and a great place to start or end your trip to Costa Rica.
From local food to a wide offer of foreign and fusion food, its beautiful parks, theaters, and varied nightlife, San Jose and the GAM (Gran Área Metropolitana) have it all.
San Jose is a great jumping-off point if flying into the Juan Santamaria International Airport.
Here are some of our top recommendations for spending a few days exploring the city:
Things to do in San Jose, Costa Rica
Museums & theaters
If you want to experience the unique cultural scene that San Jose has to offer,  you will have quite a few great options to choose from. 
You'll find everything from natio-nal museums to famous theaters and cultural activities that explore Costa Rican culture past and present.
To best dive into the ins and outs of the city, we recommend doing an afternoon or morning city tour to get a glimpse into the history of San Jose and Costa Rica and an in-depth understanding of the essential cultural assets the city has to offer, such as the Teatro Nacional de Costa Rica with its famous mural Allegory of Coffee and Bananas painted by Milanese artist Aleardo Villa.
Did you know this mural is featured on the 5 Colon bill that is now out of circulation? (if you can find one, it is a unique souvenir to take back!).
You can hire a guide to walk around the city and visit the main theaters and museums downtown, or you can contact a travel agency to request more information about night tours that include local culinary dining options with your city tour.
Our top theater picks are:
Teatro Nacional de Costa Rica
Teatro Espressivo
Teatro Giratablas
Teatro Universitario
Teatro Escalante
Teatro Melico Salazar
The top museums in Costa Rica are:
Museo Nacional
Museo del Jade
Museo del Oro
Museo de Numismática
Museo Histórico Dr. Rafael Ángel Calderón Guardia
Museo de Arte y Diseño Contemporáneo
Museo de la Comunidad Judía de Costa Rica
Museo de Los Niños
Museo del Arte Costarricense
And more!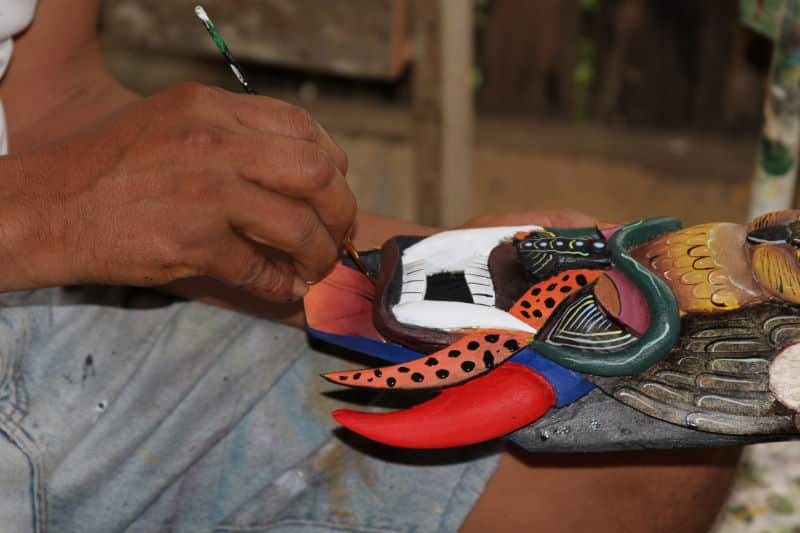 Taste San Jose's delicious emerging food scene
We are firm believers that there is no better way to explore a country's culture than through its food!
Exploring and tasting local food traditions gives visitors a culinary journey into the heart of Costa Rica culture.
The gastronomic offers in San Jose have grown surprisingly during the last few years. Despite the COVID-19 pandemic, several establishments had the chance to reopen and continue offering visitors various exquisite dishes full of flavor and creativity.
San Jose, Costa Rica food
San Jose's chefs and restaurants are transforming it into a food lover's paradise through innovative and creative dishes. Although many up-and-coming restaurants can be found throughout the metropolitan area, the hip Escalante neighborhood has emerged as one of the epicenters of the food scene.
Today, Barrio Escalante has transformed into a unique gastronomic neighborhood offering cuisine from all over the world. In addition, most restaurants are located in restored vintage homes from the 20th century that creates a unique dining experience that combines a classic, historical feel combined with a modern touch
If you want to really dive into the San Jose food scene, you'll need a couple of nights to experience the different options, such as the trendy Restaurante Kalú and its French-fusion menu or Casual Dining at El Mestizo Gastronomic Market or the Silvestre Restaurant with its gourmet twist on local Costa Rican ingredients with a unique tasting menu developed by Chef Santiago Fernandez Benedetto.
You can also explore the surrounding areas to give a chance to other offerings, including local and street food. But, if you want more comfort, you can opt for one of our tours.
At Find My Costa Rica, we will take you to experience a delicious gourmet dinner and taste an exclusive selection of wines.
San Jose, Costa Rica party scene & nightlife: dine, drink & dance
San Jose, Costa Rica is a hot night spot with restaurants, bars, shopping, and dance clubs so you can start the night out at happy hour, get dinner and then end up dancing the night away.
San Jose has it all, many exciting things are happening every night, from trendy bars and restaurants to dance clubs, concerts, sporting events, and film festivals.
It helps if you request information at your hostel or can consult websites such as GAM Cultural or Ministerio de Cultura y Juventud.
For more traditional options – it is worth a drive up to the Escazu hills for the "Noche Tica" dinner and a show at the Restaurante Tiquicia Dinner Show ( open Thursdays and Fridays).
Cuartel de la Boca del Monte is also a trendy hotspot with live music during the week and great cocktails as well as the Jazz Cafe in San Pedro with high-quality live jazz with great food and a whole ball.
On the other hand, if you want to enjoy the nightlife in the best Latin style, near Escalante, you can find "La California" and "La Calle de la Amargura."
These are two areas full of bars, clubs, and affordable restaurants, which are mostly frequented by students from nearby universities and many young visitors that find much excitement.
Beer lovers will appreciate Costa Rica's up-and-coming microbrew scene – Check out Costa Rica's Craft Brewing Company in Cartago if you are a beer aficionado.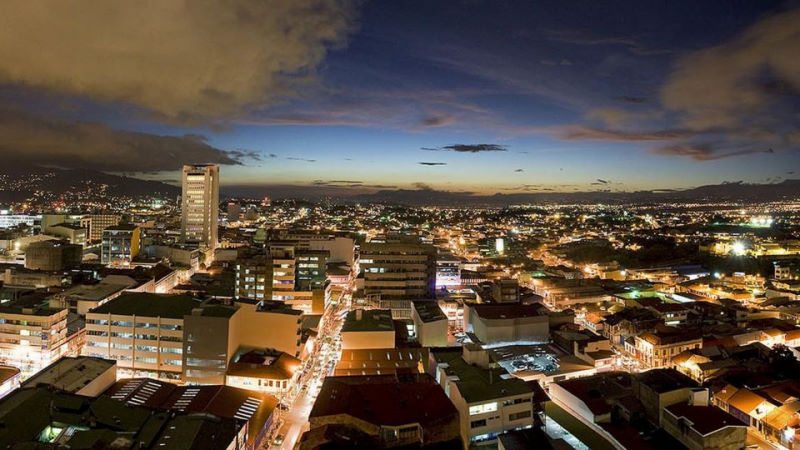 How to dress in San Jose, Costa Rica
A few notes about heading out in the evening. Although heading out on the town in Costa Rica usually is reasonably casual, It's best to leave your flip-flops for the beach.
Costa Ricans do tend to dress up a bit in the evenings before heading out, especially if dancing, so if you don't want to stand out as a tourist in your zip-off pants, we recommend just cleaning up a bit and dressing a bit sharp before heading out to some of the more upscale places.
Also, bring a sweater as evenings are cooler in San Jose compared to the humid beach nights.
It is also a good idea to ensure you are aware of your surroundings at night. We don't recommend walking around downtown at night or in empty streets – best to take a taxi or uber from your hotel to your location.
Hire a city tour around San Jose, Costa Rica
In the section on museums and theaters, we mentioned several options for city tours. In addition to visiting these sites of cultural interest, some tours include other important aspects of the city, such as its parks, Chinatown, the handicrafts market, and the central market.
Depending on what you are looking for, you can select the service that best suits your needs and tastes. It can be walking tours, private transportation, or night tours. Don't hesitate to ask about some free tours provided by the local government.
One of our favorite experiences is the San Jose Pura Vida Experience which hits some of the highlights of San Jose such as the National Theater and then ends with a visit to one of the mask makers artists who produce the traditional Costa Rican masks.
Suppose you like architecture and learning more about historical sites. In that case, we recommend a local guide to head out on foot to visit some historical architecture such as the KNÖHR BUILDING which is used to house imported groceries and materials.
On the other hand, you can take a day trip to Cartago. Cartago has many historical sites such as the Guayabo National Monument or the Basilica of our lady of the Angels which has the important role of housing La Negrita, a black stone Madonna, that millions of people take part in a pilgrimage every August to offer prayer to the sacred relic.
There are some great one-day tours that head out of the city as well such as a visit to the Poas Volcano or a working coffee plantation such as Doka or the Hacienda Alsacia which is one of the Starbucks Coffee company's Costa Rican coffee farms.
You will have the chance to taste a delicious cup of coffee, cheese, and homemade sweets.
Did you know that you can even visit a local vineyard, the Copey Estate Winery, where famed Napa winemaker- Kerry Damskey launched one of Costa Rica's largest vineyards in the cool higher elevation Tarrazu region?
For more information, contact our team at Find My Costa Rica. We'll help you find the perfect option for you.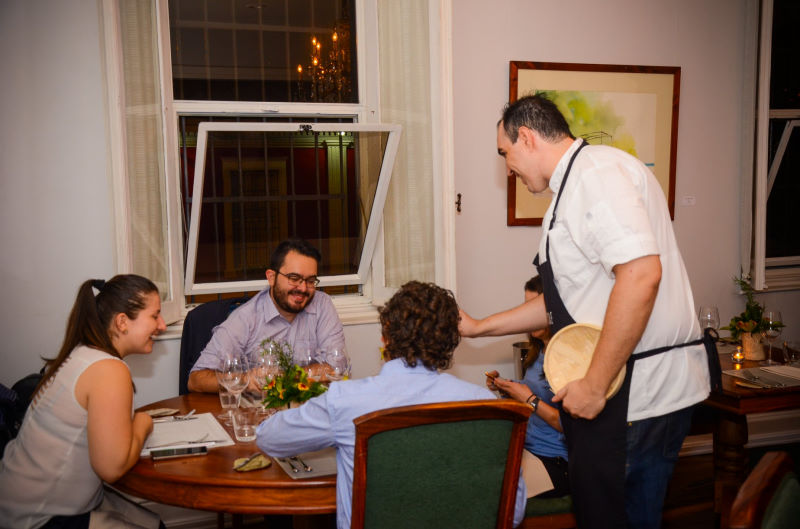 Explore the local markets & buy some souvenirs
Markets always have a vibe representing the local people's purest and most magical part.
You cannot leave the city without visiting the central and handicrafts markets. In addition to interacting with the vendors and other visitors, you will be able to delight your eyes with the artisans' beautiful creations and the small farmers' products.
Both marketplaces are located in the city's center and are easy to reach.
There you can find almost everything, from traditional clothes and products for everyday use to curious souvenirs, local food, and handicrafts typical of the country.
The Mercado Central is one of the top spots for local trade in San Jose, to grab a bite to eat and get lost in its maze of vendors and narrow pathways. It's worth a visit to some of the farmer's markets in some of the smaller towns in Costa Rica where you can try some of the fresh fruits that might be in season.
Experience a unique connection with nature
Costa Rica is right for you if you prefer a kind of tourism that allows you to experience a meaningful connection with nature, but you need to get out of San Jose for a while.
In this amazing country, the people know how to take care of their beautiful rivers and waterfalls, offering tourists exceptional opportunities to enjoy the humid tropical climate.
On the other hand, if you are more into extreme experiences, Costa Rica has volcanoes that can be climbed and various activities that challenge even the most intrepid.
Here we show you several options to add to your Costa Rica itinerary. We'll include options from waterfalls and thermal water to beaches and extreme adventures.
Chasing Waterfalls
Costa Rica is a tropical country, like the rest of Central America, but due to its abundant water, you can find plenty of rivers, natural hot springs, and waterfalls that find their way within rainforests and national parks.
Visiting Costa Rica, and especially these beautiful places can be an extreme adventure, but there are many options to make this trip an unforgettable experience, full of comfort and connection with nature.
Among the most visited waterfalls in the country, we can mention the following:
La Fortuna. This impressive fall wows guests as water from the la Fortuna river plunges 70 meters into the crystal pools below.
The Rio Celeste Waterfall which plunges into a celestial blue pool is one of the most photographed waterfalls in Costa Rica.
La Paz Waterfall gardens is a natural marvel with a series of 5 powerful cascading falls, fed by the pristine waters of the Poas Volcano watershed.
The 90 Meter Bajos del Toro Waterfall located in the cloud forests surrounding the El Silencio Cloud Forest Resort and Spa is one that should not be missed.
Nauyaca Waterfalls on Costa Rica's South Pacific Coast is a spectacular day trip from Uvita or Manuel Antonio.
And if you are heading to Guanacaste, make a stop on the way to visit the Llanos de Cortez waterfall en route to the beach.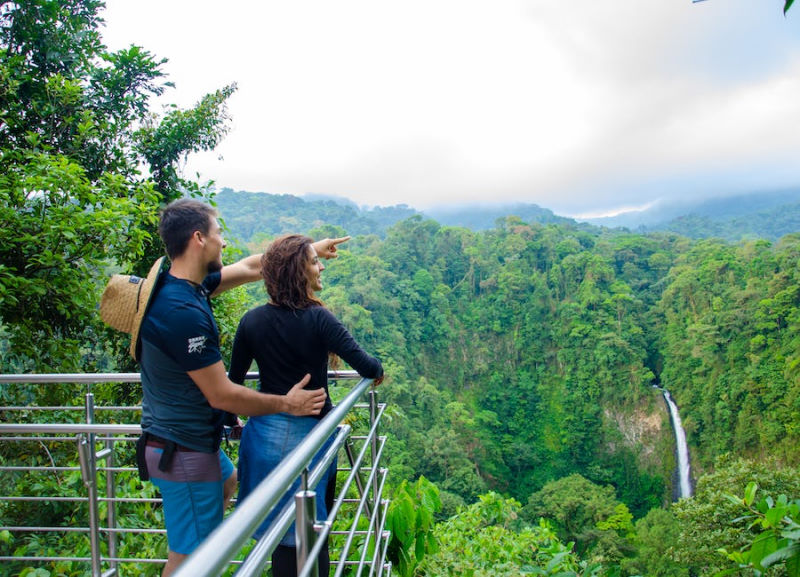 #Beachtime
With over 800 miles of coastline and close to 300 beaches on both the Pacific side and Caribbean sides, Costa Rica is definitely known for its spectacular and wild coasts.
The beaches of Costa Rica are diverse and unique, from beaches surrounded by rainforests to extensive areas with white sand or black volcanic sand or beaches with gentle swimming conditions to world-class surf breaks for avid surfers.
There are also many protected beaches in Costa Rica where guests can witness extraordinary migrations, such as the turtle nesting in Tortuguero National Park or Ostional.
You'll find a great variety of exceptional beaches to feel the warm sun and the tropical sea breeze, eat excellent food, explore the vibrant landscape, see exciting fauna, and sunbathe.
Whether you have a passion for surfing, want to disconnect for some rest and relaxation, or want to feel the good vibes of the tropical waters of Costa Rica, the beaches here will have you covered.
Top picks for beaches in Costa Rica:
Manuel Antonio Beach, Manuel Antonio National Park: Located in the heart of the Manuel Antonio National Park, this is one of the most visited beaches in the country. It's easy to access San Jose through Quepos.
There are many transportation options available, and you can find a wide variety of hotels, resorts, yacht trips, and delicious food.
Santa Teresa & Malpais Beach, Nicoya Peninsula: If you're looking for a beach escape with surf and yoga included, this is the perfect destination.
The soft white sand is waiting for you in the stunning Nicoya Peninsula.
Ostional Beach, Nicoya Peninsula: The Nicoya Peninsula has everything for everyone. If you love wildlife and turtles, this place will blow your mind. You can get a night tour to see turtles nesting.
If you want to experience the arribada, make sure to plan your trip between July and October.
Conchal Beach, Guanacaste: Visitors can't miss this beach due to its unique characteristic: delicate white shells instead of sand.
The beaches up north in Guanacaste are popular for their easy access from the Liberia airport. You will sit poolside or on the beach within an hour of most Guanacaste locations.
Flamingo Beach, Guanacaste: There is nothing better than morning walks and sunset strolls along the crescent-shaped beach at sunset.
The area has excellent diving at nearby Catalina Island.
Jaco Beach, Puntarenas: If you are looking for a beach with a wild nightlife and surf community – this one's for you.
Jaco Beach stretches along the bay for about three kilometres in a wide, flat crescent of grayish-black sand. On this beach, the water is calm, warm, and shallow. There you can enjoy a walk or experience a beautiful sunset.
You can find anything you need, from shops, excellent hotels, fantastic restaurants, bars, and everything you need to enjoy your trip.
Tamarindo, Guanacaste: Known for excellent beginner surf and lively nightlife, Tamarindo is one of Costa Rica's most popular beaches.
There is a small town where you can find a range of accommodations, restaurants, amenities, several boutiques, and art galleries.
Punta Uva, Puerto Viejo de Limon: If you want to experience the authentic Caribbean vibe, taste the exquisite food, or swim near reefs, Puerto Viejo and the surrounding beaches are excellent.
In this area, you will find everything you need to make your trip an unforgettable experience. But be very careful, because this place is so charming that you might want to stay here indefinitely.
Corcovado National Park: This park is located in a location that is regarded as one of Central America's biodiverse regions. More than 300 distinct bird species, 140 different animal species, 40 different fish species, and more than 100 different amphibian species can all be seen by visitors.
Contact one of the destination experts at Find My Costa Rica for their recommendations on the beach option for you and your group.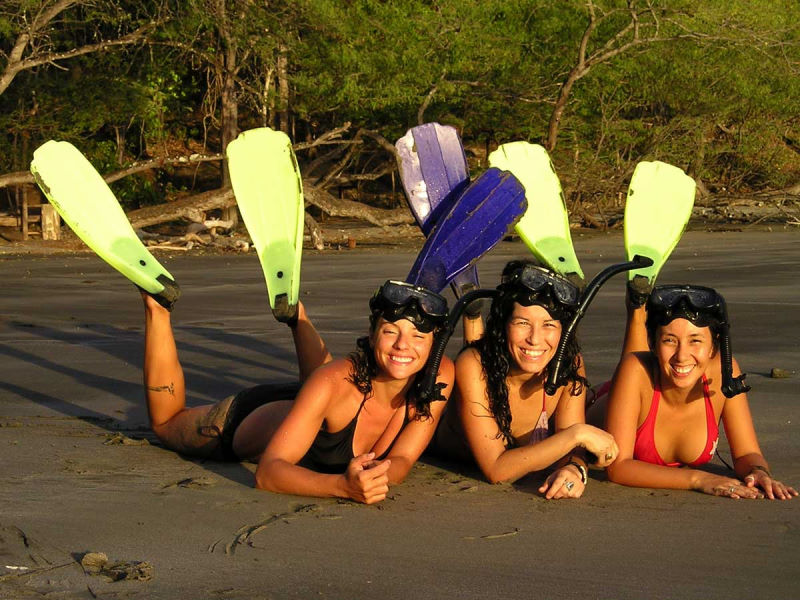 Want to climb an impressive volcano?
Volcano tourism is booming worldwide, combining Mother Nature with a sense of adventure.
Costa Rica has over 200 volcanic formations considered extinct or dormant, including seven still active – Rincón de la Vieja, Poás, Arenal, Irazú, Turrialba, and Tenorio, plus the less active Miravalles volcano.
It is considered active when a volcano erupts or shows signs of unrest. According to the Smithsonian Global Volcanism Program, a volcano is considered active if it has erupted within the past 10,000 years.
Volcanologists in Costa Rica claim there are many undiscovered volcanic structures beneath the rainforests of Costa Rica.
If you're looking for adventure, adrenaline, and fun, a volcano in Costa Rica might be the right thing to include on your Costa Rica vacation.
Include a few on your visit and let us know what your favorite is! Here are some to put on your travel bucket list.
Arenal Volcano National Park: It's located in the northern part of the country. It stands more than 5,000 feet high and is considered the most famous volcano in CR. Arenal sat dormant for hundreds of years, but on July 29, 1968, it awoke from its slumber.
Eruptions continued until 2010 when the volcano re-entered a resting phase. You can visit the place and enjoy the viewing spots. You can hike the park's trails by yourself, or you can also hire a guide.
Poás Volcano: Poas is active and has one of the largest craters in the world, with sulfuric emissions, active fumaroles, and two crater lakes. It's located in the province of Alajuela and offers visitors easy access coming from significant cities of the country.
This place lets you explore its attractions through a network of trails, especially in a cold climate tempered by a faint drizzle most of the year.
Rincón de la Vieja Volcano: The largest volcano in northwestern Costa Rica. This volcano is located 1895 meters above sea level, with several craters. It is easy to access and offers various activities, such as exploring the countryside on horseback.
This area is famous for its abundant and varied flora and fauna, which include an incredible amount of protected orchids, including the national flower of Costa Rica, the Guaria Morada.
Irazu Volcano: Located near San Jose, in the Central Valley. The craters are easily accessible from San Jose by a road that leads straight up to the summit craters. Most people come here to observe the craters and experience the nice weather.
Most of the time, this mountain setting keeps it wet and cold and presents fog.
Turrialba Volcano: Turrialba volcano is the eastern part of the Central Volcanic Range, located 14.9 miles (24 kilometers) northwest of Turrialba city in the province of Cartago.
It was easier to visit the Turrialba Volcano some decades ago, but nowadays, access is limited due to increased volcanic activity.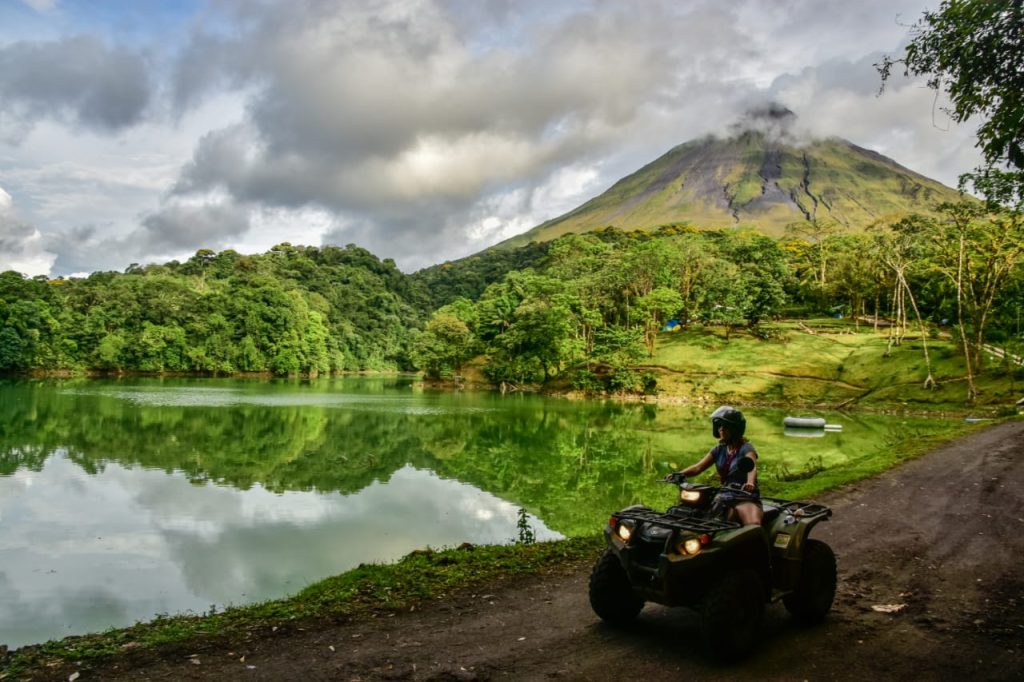 Amazing Adventures are waiting for you!
Whether you seek sun, nature, or adventure, there's much to discover in Costa Rica. 
When is the best time to visit Costa Rica?
You can plan your trip anytime in the year. Costa Rica is a great destination all year round so when people ask us when is the best time to travel to Costa Rica – we say anytime you can make it.
Stay informed with our blogs, as we have much information to share.
If you still have questions or need assistance to help you find YOUR Costa Rica, do not hesitate to contact one of our destination experts at Find My Costa Rica.
We will provide you with excellent options that will help make your adventure a trip of a lifetime!