Are you looking for the perfect destination for your digital nomad adventure? You can't go wrong with San José, Costa Rica! This vibrant city is the ideal place for a modern remote worker who wants to balance work, life, and recreation.
In this blog, we'll look at the distinct benefits of living and working in San José, as well as the fascinating things to do in the city. Ready to dive in? Discover its beauty with the help of our local guides at Find My Costa Rica!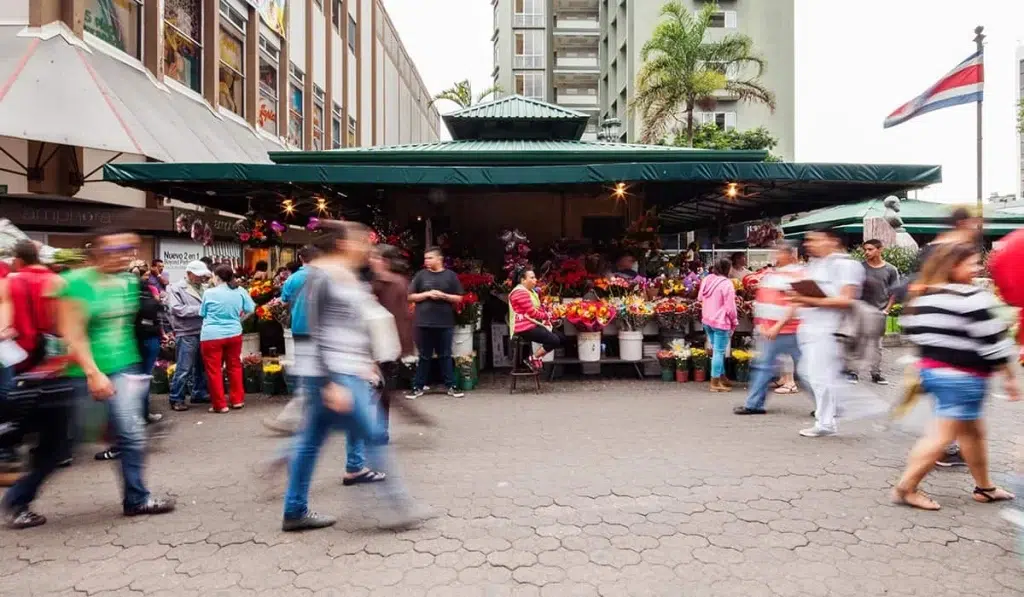 Is San Jose, Costa Rica, a Good Place for Digital Nomads?
Yes! San Jose combines urban life with natural beauty, making it a great place to work remotely. You'll find the perfect environment here to boost your productivity.
Here are the top reasons why San José is a good place for your digital nomad adventure:
Location:

Located in Costa Rica's Central Valley, San José is an ideal hub for day trips to explore neighboring regions.

Weather:

With its year-round temperate climate, San José offers digital nomads the opportunity to work and have fun in near-perfect weather conditions.

Connectivity:

The city's excellent internet infrastructure ensures seamless remote work, allowing digital nomads to stay productive.

Safety:

A safe environment in San José allows digital nomads to focus on their work without worrying about their security.

Cultural diversity:

San José's rich mix of cultures and traditions gives you a full taste of the Pura Vida lifestyle.
Plus, with our guide, you'll discover the best recreational activities in San José to make your downtime even more fun.
Five Amazing Things to Do in San Jose
As a digital nomad in San José, you'll find many activities to keep you busy. Whether you're looking for relaxation, adventure, or professional development, the city offers something for everyone.
Let's explore the five incredible experiences that will make your stay in this buzzing city unforgettable:
Engage in outdoor adventures
San José is a tangible representation of Costa Rica's stunning scenery and rich biodiversity. The proximity to other regions allows you to explore hiking trails, coffee tours, and national parks.
Among the many things to do in San Jose, most visitors take the time to explore Irazú Volcano. Tours are available to explore Irazu Volcano National Park, Orosi Basilica, Orosi Valley, and the Hacienda Orosi Hot Springs.
During your visit here, you can see the impressive volcano, visit cultural and historical sites, and relax in the hot springs.
Moreover, we can take you to the Poas Volcano and the Doka Coffee Estate coffee plantations. In this area, you will discover how Costa Rican coffee is made using centuries-old methods.
After experiencing the meticulous cultivation, harvesting, and roasting process of Golden Beans, we will savor the delicious results.
Discover vibrant nightlife
When the sun sets, San José comes alive with a bustling nightlife scene with bars, clubs, lounges, and live music venues.
There is something for everyone in the city, whether you want to dance the night away or enjoy a quiet cocktail. One of San Jose's most popular neighborhoods is Barrio La California. It's got a lot of cool bars and clubs. Additionally, Barrio Escalante has delicious food and a relaxed bar-hop vibe. 
Consider seeing a show at Costa Rica's National Theater for a relaxed and cultured evening in downtown San Jose. This architectural wonder hosts theater events, ballets, operas, and concerts.
Our San Jose city tour is an excellent way to get to know the city. You'll visit San Jose museums and historical sites to experience Costa Rican art and culture. Check it out!
Among the top attractions are:
Pre-Columbian Gold Museum

Jade Museum

Children's Museum
Join wellness and fitness activities
As a digital nomad, you care about maintaining a healthy body and mind. Why? Simple. Fitness and wellness improve your productivity and overall quality of life. San Jose, Costa Rica, offers excellent opportunities to do so.
You can stay active by taking yoga classes at a local studio or visiting a fitness center. Also, you can go on wellness retreats not too far from the city.
Our local Find My Costa Rica experts have already crafted a serene escapade for 2024. Our Namaste Ya'll – Ginger's Yoga Retreat Costa Rica 2024 is set in the breathtaking Arenal Volcano in La Fortuna district, where natural beauty and tranquility harmoniously combine.
Whether new to yoga or well experienced, you'll have the chance to reflect, connect, and improve your practice here.
Engage in networking events
While it might look like a small city, San Jose offers all the amenities of a big city for living purposes and professional growth. With San Jose airport being a connection hub for many travelers and visitors and luxurious hotels with private rooms, San Jose has everything to take your career to the next level.
You can attend networking events and meetups in San Jose to connect with fellow digital nomads and professionals. These gatherings provide a platform to exchange ideas, collaborate on projects, and expand your professional network.
Check out our blog about local co-working spaces and online communities to discover upcoming events.
Relax at cafés and eateries
In San José's downtown area, you'll find a culinary scene that caters to digital nomads and the whole family. Visit one of the city's cozy cafes for a cup of Costa Rican coffee, which is world-renowned for its rich flavors.
San José's relaxed café culture provides a comfortable environment to get some work done or simply relax with a book while enjoying the charming atmosphere.
For a sweet treat, explore any ice cream shop around town for a delightful scoop to satisfy your cravings. During the weekends, don't miss the chance to visit the Central Market to taste local fruits and traditional dishes. 
And once the sun sets and you're looking to relax, go to Barrio Escalante and taste the craft beer scene.
Enjoy San Jose While Working Remotely
As a digital nomad in San José, Costa Rica, you can transform your work-life balance into an unforgettable adventure. You can discover the best adventure and relaxation activities in this vibrant city with the help of our local guides at Find My Costa Rica.
Contact us today, and let's create your perfect work-and-play blend in San José!
FAQ:
Are there language exchange events or Spanish classes available for digital nomads in San José?
Yes! Many language exchange events and Spanish classes are available in San José and throughout Costa Rica to enhance your language skills.
Are there any safety concerns for digital nomads living in San José?
San José is considered a safe place to live, but, like any urban area, staying vigilant is essential.