Are you planning an exciting digital nomad adventure to Costa Rica in 2023? Ensuring a worry-free journey starts with understanding the importance of travel insurance.
In this comprehensive guide, our expert guides at Find My Costa Rica will walk you through everything you need to know about obtaining the right travel insurance coverage for your Costa Rican digital nomad experience. Let's dive in!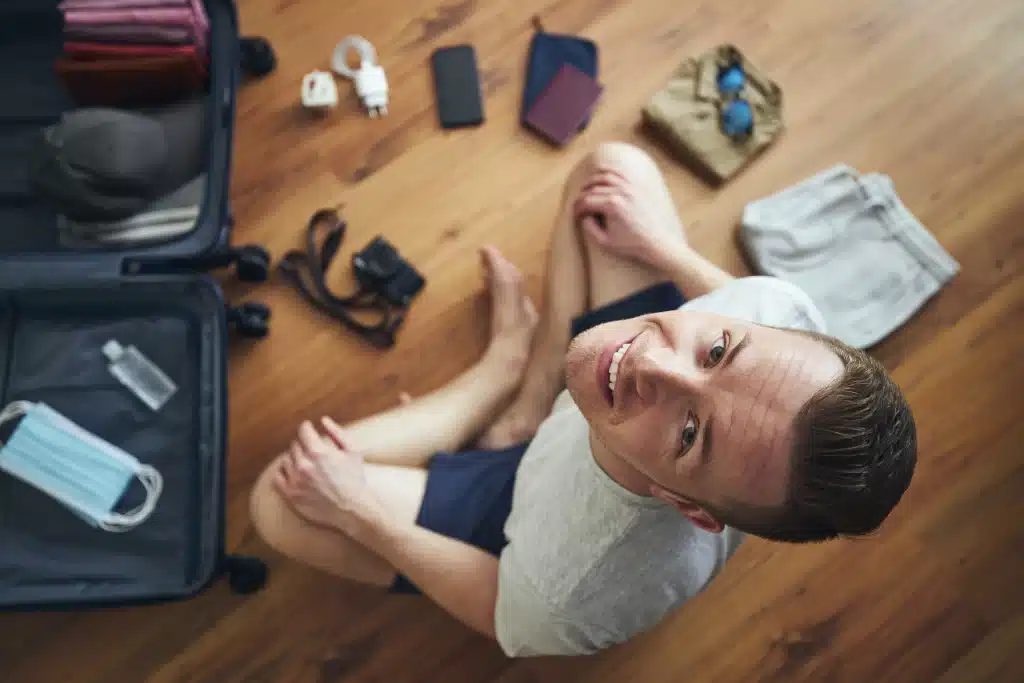 Is Travel Insurance Necessary for Digital Nomads in Costa Rica?
Yes, travel insurance is absolutely essential for digital nomads in Costa Rica. Travel insurance is not only a smart choice for personal protection but also a part of Costa Rica's requirements for obtaining a digital nomad visa.
With this small investment, you can have peace of mind and safeguard your health and financial stability while pursuing your nomadic lifestyle in our beautiful country.
Benefits of travel insurance for digital nomads in Costa Rica
As a digital nomad in Costa Rica, your life is an exciting blend of work and adventure. Yet, with the unpredictability of travel and life in a foreign country, it's crucial to have a safety net.
As a digital nomad in Costa Rica, travel insurance can give you these important benefits:
Primary medical coverage: Whether it's a minor illness or an emergency medical expense, having insurance ensures you receive necessary health care attention without worrying about excessive medical bills.
Trip cancellation protection: Travel insurance safeguards your investment by covering trip cancellations due to unexpected events like illness, a family emergency, or unforeseen work commitments.
Emergency evacuation: In rare but critical situations, travel insurance can arrange emergency evacuation, ensuring your safety and well-being.
Lost or delayed belongings: Losing your luggage or having it delayed can be an inconvenience. Travel insurance compensates for lost or damaged belongings, helping you replace essentials and continue your journey smoothly.
How much does travel insurance cost in Costa Rica?
The cost of travel insurance in Costa Rica can vary depending on several factors, including your age, the duration of your trip, the level of coverage you require, and any pre-existing medical conditions.
However, based on Nerd Wallet, you should anticipate spending around $700 to $850 a year on travel insurance for Costa Rica.
Remember that these are general estimates, and prices can vary widely between insurance providers. It's essential to shop around, compare policies, and read the fine print to understand what is and isn't covered.
Additionally, consider the specific needs of your circumstances when choosing the right travel insurance policy for your Costa Rican adventure.
What Type of Insurance Is Required in Costa Rica for a Digital Nomad?
The type of insurance required to be a digital nomad in Costa Rica is a health insurance policy that covers your entire authorized stay in Costa Rica.
Health insurance helps you cover medical expenses while living as a digital nomad life in Costa Rica. It can include doctor's visits, hospitalizations, and prescriptions, ensuring you receive quality healthcare without breaking the bank.
Your insurance policy must provide at least $50,000 in coverage for medical expenses if you get sick in Costa Rica. You can get this insurance from authorized Costa Rican insurance companies or opt for an international policy with the same coverage.
If you're coming with family, each family member must also have their own insurance policy that meets these requirements. However, in addition to medical insurance, you should consider other plans to remain covered.
Here are some additional travel insurance plans you should consider:
Emergency medical insurance
Accidents can happen anytime and anywhere. Emergency medical insurance covers you when you face unexpected medical costs due to illness or injury. It ensures you receive immediate treatment, even if you are far from home.
Emergency medical evacuation
Emergency medical evacuation becomes indispensable in menacing situations where local healthcare can't provide the necessary treatment. It covers transporting you to a facility equipped to handle your condition.
This insurance plan is not just about getting you to safety; it's about ensuring you get the proper care promptly, which can be crucial in emergencies.
Trip interruption insurance
Imagine yourself in the middle of your Costa Rican adventure when something unexpected forces you to return home. The trip insurance interruption plan reimburses you for any unused, prepaid, or non-refundable expenses on your trip.
Trip cancellation insurance
Unexpected events can force you to cancel your trip before it even begins. Your prepaid, non-refundable expenses, such as flights and accommodations, are covered by trip cancellation insurance.
However, it is essential to note that each policy will specify what events are considered valid cancellation reasons.
Rental car insurance
Rental car insurance ensures you're covered in the event of accidents, theft, or damage to your rental vehicle. It's a small investment that can save you significant travel expenses and hassles.
Tips for Finding the Right Policy for Your Trip to Costa Rica
Planning your digital nomad adventure in Costa Rica is exciting. While browsing for travel insurance policies is not that exciting, safeguarding your physical well-being, belongings, and overall well-being while traveling is crucial.
Here are some tips to help you find the right policy:
Ensure your policy covers the entire duration, including any potential extensions. Some policies have maximum trip duration limits.
Check coverage limits for medical expenses, emergency evacuations, and trip cancellations.
Confirm that your policy offers comprehensive healthcare coverage, including COVID-19-related medical expenses.
Verify that your policy includes emergency evacuation coverage. This can be crucial in a severe medical emergency in remote areas of Costa Rica.
If you plan to engage in adventure activities such as hiking, surfing, or zip-lining, ensure your policy covers potential injuries related to these activities.
Evaluate coverage for lost, stolen, or damaged belongings. Ensure it provides adequate protection for your digital equipment and personal belongings.
Carefully read and understand the policy's fine print, including exclusions and terms. Be aware of deductibles and claims processes.
Don't settle for the first policy you find. Compare quotes from different insurers to find the right coverage at the best price.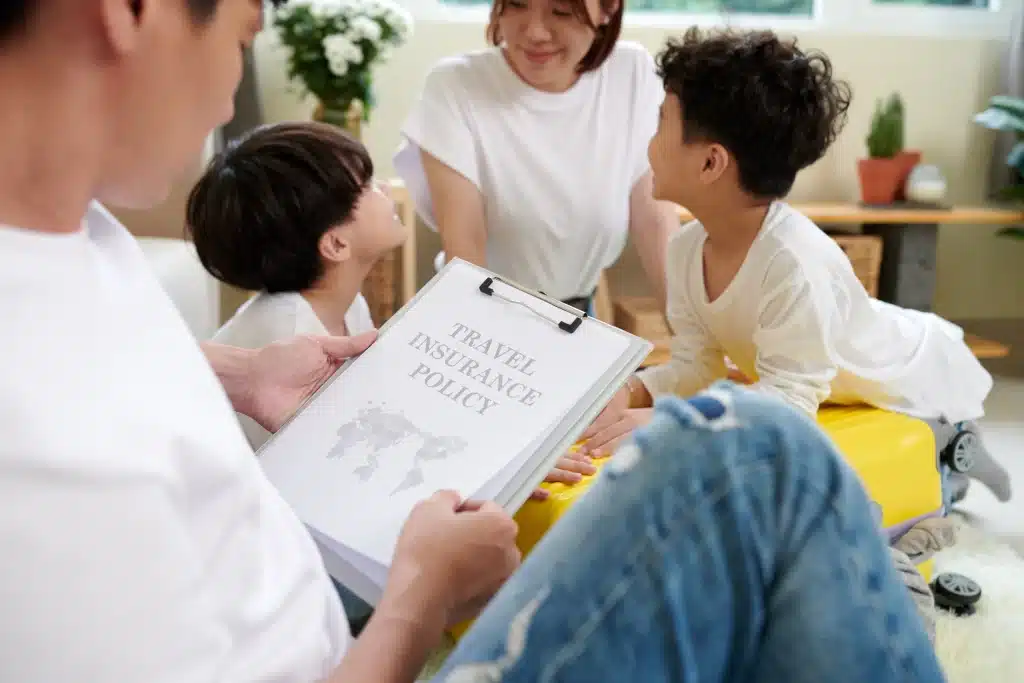 Secure Your Costa Rica Adventure!
Visiting Costa Rica is about having fun. However, unforeseen events can happen anywhere. With the right policy in place, you can confidently explore, knowing you're prepared for twists and turns.
Enjoy every moment of your unforgettable Costa Rican experience, and let nothing stand in the way! Contact Find My Costa Rica and let our local guides provide you with the best Costa Rica travel tips!
FAQ:
Does travel insurance cover COVID-19-related issues in Costa Rica?
There are now many travel insurance policies that provide coverage for issues relating to COVID-19. To ensure that you have the appropriate coverage, it's essential to carefully review the terms and conditions of your specific policy.
Does travel insurance cover adventure activities and sports in Costa Rica?
Some travel insurance policies may cover sports and adventure activities. Make sure your policy covers your chosen activities, and if not, explore supplemental coverage options to ensure you're protected.