Costa Rica offers adventure, wellness, relaxation, and beauty all at once. Still, depending on what you want to do and see when visiting Costa Rica, the weather might play in your favor or against it. Let's dive in and find out what's the best time of year to visit Costa Rica.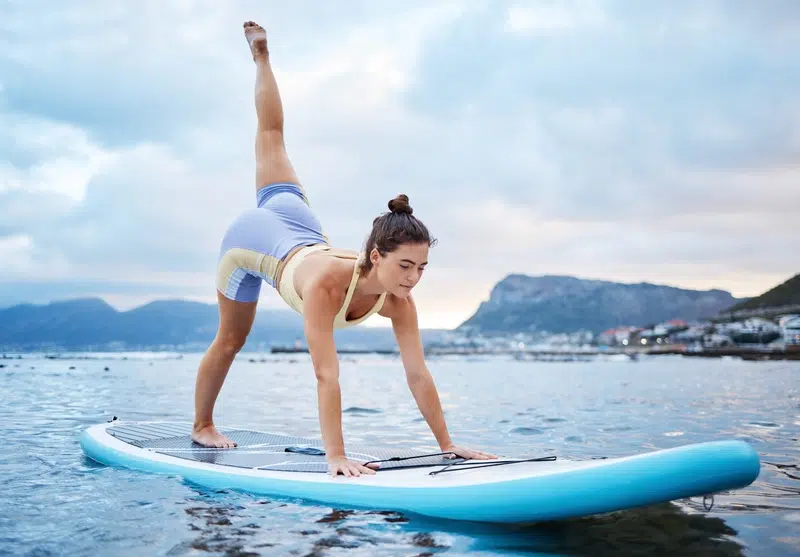 What is Costa Rica Weather Like?
Costa Rica has a tropical climate. In tropical climates, temperatures and humidity are high all year, rainfall is abundant, vegetation is lush, and biodiversity is high. Several tropical regions experience distinct wet and dry seasons as well as tropical storms and hurricanes.
Costa Rica's weather and temperatures vary by region. In most parts of the country, the weather is mostly warm but cooler in higher elevation areas. Costa Rica has two distinct seasons: the dry season and the rainy season.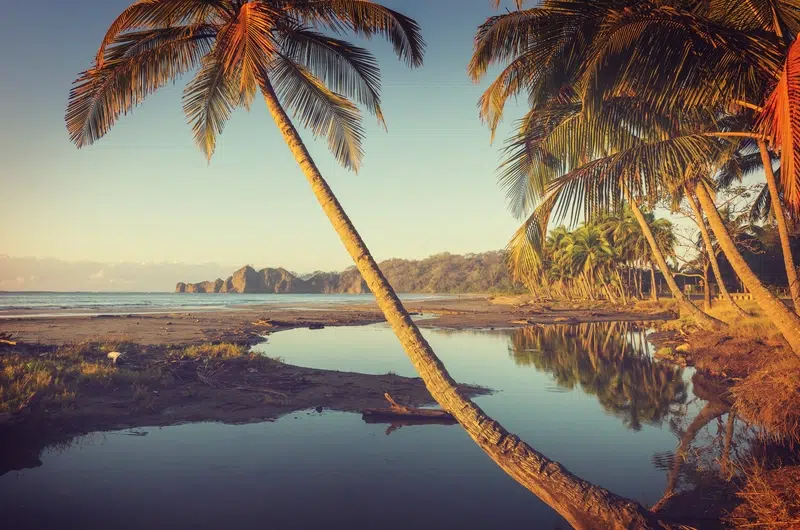 When is the dry season in Costa Rica? (December – April)
If you are looking to escape the cold winter weather in the US or Europe, the dry season is the best time to visit Costa Rica.
Beginning in December, the dry season goes all the way through April. During these months, the weather is generally sunny with low humidity, and there is little to no rainfall, which makes it perfect for outdoor activities.
Advantages of traveling during the dry Also during this time, one of the two annual humpback whale migrations happens in late January and early February, when they come from the north to breed and give birth. A truly unique and unforgettable experience.
season
The dry season offers adventure seekers some of the best conditions to experience Costa Rica's nature.
Some advantages of visiting during this season are:
Hiking is much easier.
Better road conditions.
Reduced mosquito activity.
More options for outdoor activities.
Better visibility for spotting Costa Rica's wildlife.
Potential downsides of the dry season
Since Costa Rica's dry season begins in December, you might have to deal with the craziness of the festive season during Christmas and New Year's. While Costa Ricans are on holiday, tourists from around the world might also choose to visit while they are here.
Due to all of this, there are a few downsides:
Popular destinations can be crowded with tourists, including national parks, beaches, and other attractions.
Because the dry season is the peak season, prices for accommodations, tours, and activities can be higher than during the rainy season.
During the high season, hotel space can be limited, particularly at the beach.
When is the rainy season in Costa Rica? (May – November)
Costa Rica's rainy season runs from May through November, with the heaviest rainfall occurring in September and October. The country experiences high humidity, frequent rain showers, and thunderstorms during this time.
After five months with barely a drop of rain, the "Ticos" and countryside are ready for moisture.
The rainy season is also known as the "green season" due to the lush growth and vibrant colors that emerge with rainfall. Mountains come alive with rain, changing from dull earth to hills alive with lush, green flora.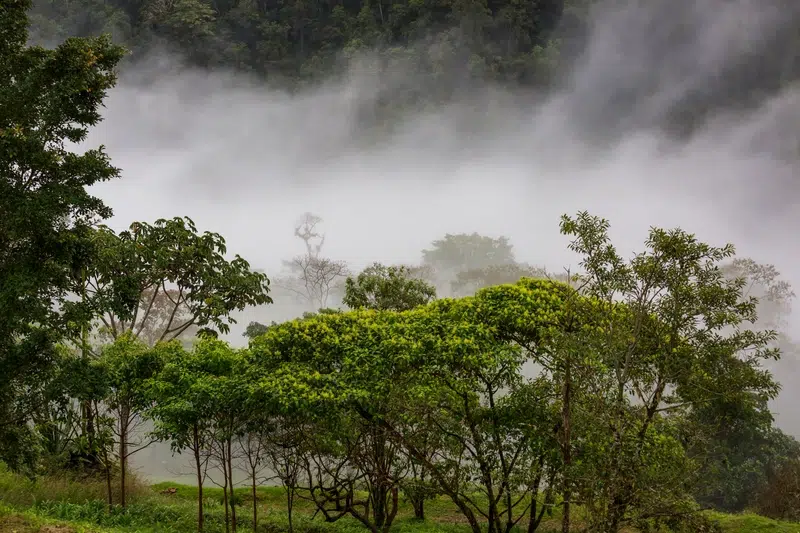 Advantages of traveling during the Rainy season
Although it might not be the ideal time to go to the beach or do outdoor activities such as hiking and zip-lining, the green season is a wonderful time to explore the country's rainforests, waterfalls, and rivers.
Here are some opportunities you can enjoy only during this season:
This is a great time for experienced surfers, as there are bigger waves on the Pacific coast.
There are fewer tourists, which means less crowded beaches and attractions.
Prices for accommodations and activities may be lower during the low season, making it a budget-friendly time to visit.
September and October are the best months to visit the Caribbean coast and the Northern region near Arenal Volcano.
Potential downsides of the rainy season
While there are advantages to visiting Costa Rica during the rainy season, there are also potential downsides to consider, including:
Heavy rain and thunderstorms can occur.
Some roads and bridges may be impassable due to the rain, making it difficult to get around.
Humidity levels in Costa Rica can be high, which can make it feel hotter than it actually is.
Mosquitoes and other insects may be more prevalent during the rainy season.
The Best Time of The Year to Visit Costa Rica by Regions
The weather in Costa Rica varies depending on the region and altitude, so depending on what your plans are, you might want to consider one season over another.
Central Valley and San José
The Central Valley and San José have gorgeous weather. It offers a mild, temperate climate year-round, so it's a great place to visit any time of the year. However, most tourists plan their Costa Rica vacation during the dry season.
Guanacaste and the Nicoya Peninsula
Located on the northern Pacific coast, Guanacaste and the Nicoya Peninsula have a hot, dry climate. However, the shoulder season, which includes May, June, and November until mid-December, might be the best time to visit, as prices may be lower and there are fewer crowds.
Arenal and Monteverde
Arenal and Monteverde have a slightly cooler, cloudier climate due to their high altitudes. The dry season is the best time to visit any of them because the clear skies make it easier to see the majestic Arenal Volcano and spot the abundant wildlife in Monteverde's cloud forest.
Additionally, the dry trails make hiking and exploring these areas more manageable and enjoyable.
The Caribbean Coast
The Caribbean coast has a more humid, tropical climate and experiences more rain throughout the year. The driest months are typically September and October, making it a good time to visit if you don't mind some rain.
Manuel Antonio and the Central Pacific Coast
The central mountains are popular for their sunny days and beaches. For that reason, the best time to visit these areas is during the summer in Costa Rica. These regions tend to receive less rainfall during this time, which means there are fewer chances of beach days being rained out.
The Osa Peninsula and the South Pacific Coast
The southern Pacific coast has the best weather during the dry season. These are the best times to go to the local beaches, hiking trails, and wildlife reserves.
Also, during the dry season, you can see humpback whales migrating to the coast, and it is easier to spot wildlife at Corcovado National Park, which is located on the Osa Peninsula.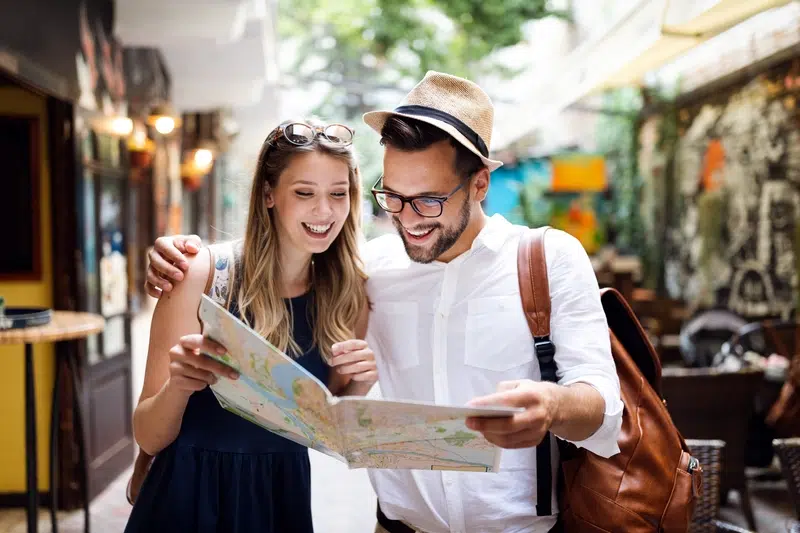 Best Time to Visit Costa Rica for Specific Interests
Costa Rica is a country with a wide range of activities to suit different interests. However, some times of the year are better for certain activities. 
Wildlife watching
Costa Rica is home to a wide variety of wildlife, including monkeys, sloths, toucans, and jaguars. The best time for wildlife spotting is during the dry season, which runs from December to April. During this time, animals come out to search for water, making them easier to spot.
However, if you're interested in seeing green sea turtles, the green season is the best time to visit. From April to October, you can witness the nesting and hatching of sea turtles on the Pacific and Caribbean coasts.
Adventure activities
Costa Rica is a haven for adventure seekers, and the most ideal time to visit for adventure activities is during the dry season. During this time, river levels are lower, making whitewater rafting and kayaking more enjoyable. Hiking trails are also easier to navigate as they are less muddy.
However, if you're interested in zip-lining and canopy tours, the green season can be thrilling. The lush vegetation and rainfall provide an unforgettable perspective on this Central American country.
Beach vacations
There's no doubt that beach time in Costa Rica is always better with the sun. It is for this reason that the dry season can be an ideal time to visit Costa Rica. The waves are consistent, and the water is clear, making it a dream destination for snorkeling and scuba diving.
Even so, if you're looking for a more secluded vacation, the green season is the best time to visit since beaches are less crowded and you can still enjoy a peaceful day in the sun since it doesn't rain constantly.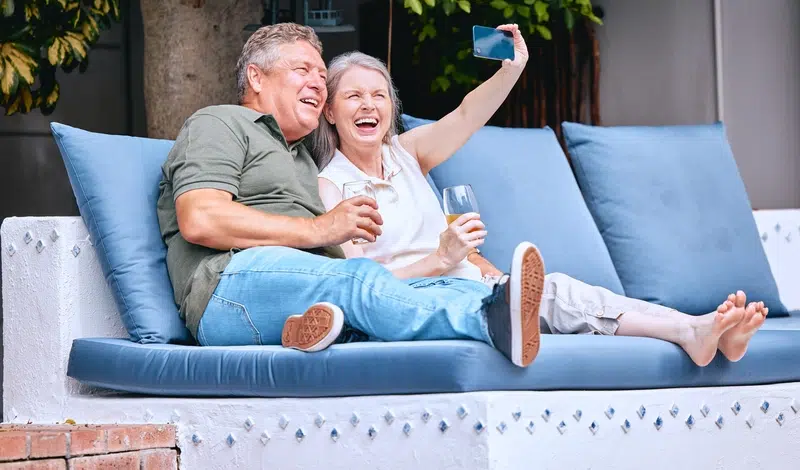 Tips for Planning Your Visit to Costa Rica
Whether you decide to visit Costa Rica during the rainy months or the peak season, by considering the weather when planning your trip to Costa Rica and packing accordingly, you can ensure a more comfortable and enjoyable experience.
Here are our curated lists of tips depending on the season you decide to visit:
Dry season
Bring sunscreen and a hat to protect yourself from the strong sun.
Bring plenty of water to stay hydrated.
Pack light, breathable clothing.
Wet season
Bring a rain jacket or poncho to stay dry.
Wear quick-drying clothes and shoes.
Consider packing a waterproof bag for your belongings.
Check the weather forecast regularly, as rain can sometimes cause road closures or other travel disruptions.
Transitional months
Pack a variety of clothing for both warm and cool weather.
Bring a waterproof jacket and umbrella.
Consider booking activities in the morning, as rain typically falls in the afternoons.
And lastly, rely on our local guides at Find My Costa Rica to advise you on the best time to visit our tropical country, depending on your interests and preferences! Contact Find My Costa Rica today and experience the adventure of a lifetime. Book your tour today!