Costa Rica has had an amazing high season since 2022, as visitors are heading back out to travel again. And as much as we love welcoming guests back to Costa Rica, some of our favorite times to visit are when there are fewer crowds.
If you have flexibility when planning your vacation, you may want to consider taking a trip to Costa Rica in the off-season when you will find a lot fewer tourists, more chances to stretch and save your money, and more chances to connect with the locals who have a bit more time to chat!
What Is the Green Season in Costa Rica?
Costa Rica has termed this off-season the "green" season because it also coincides with the Costa Rica rainy season from May to November. The rainy season is usually a lot more relaxed, allowing for more flexibility with your trips and discounted prices.
When is Costa Rica's Rainy Season?
Costa Rica's green season months, or rainy season, are usually when kids are back in school and the school holidays are a way away.
There are two green seasons in Costa Rica: the early rainy season from May 1st to June 30th and the late rainy season from September 1st to October 31st. This is when you will find the least number of visitors to the land of Pura Vida, and it is also the best time to visit.
Why Is the Green or Rainy Season Better in Costa Rica?
1. Fewer Crowds – More Monkeys
Well, we can't guarantee more monkeys, but what we do know is that if there are fewer people tramping down the trails making noise, the more likely the monkeys and birds will be around and not scared off by lots of people.
Often in the off-season, the hiking trails are much less crowded, giving guests a much more "in touch with nature" experience. Nothing beats having the entire rainforest to yourself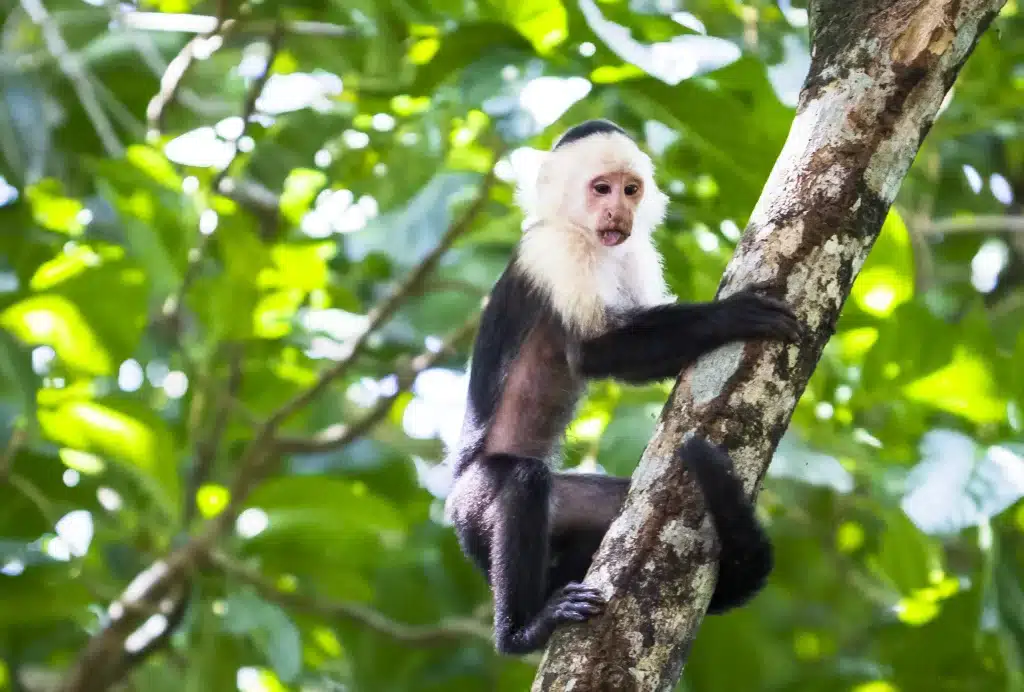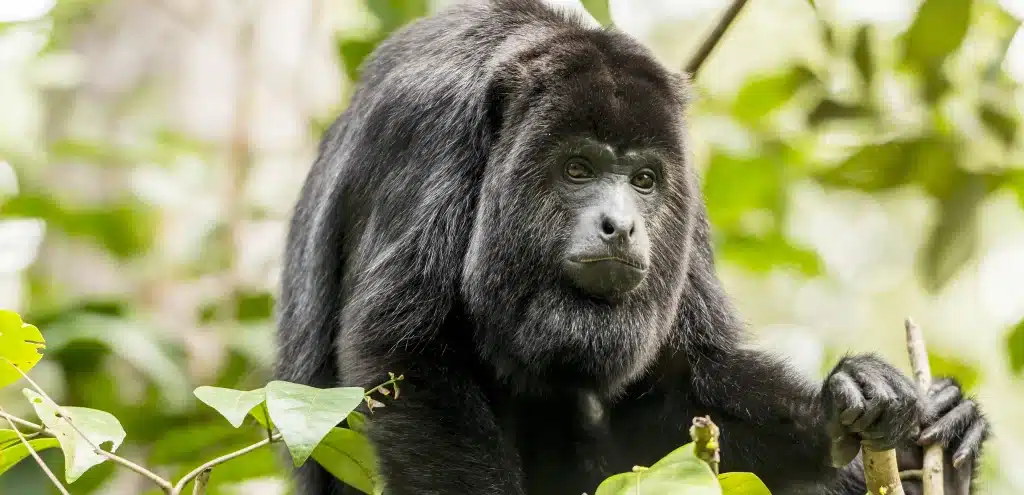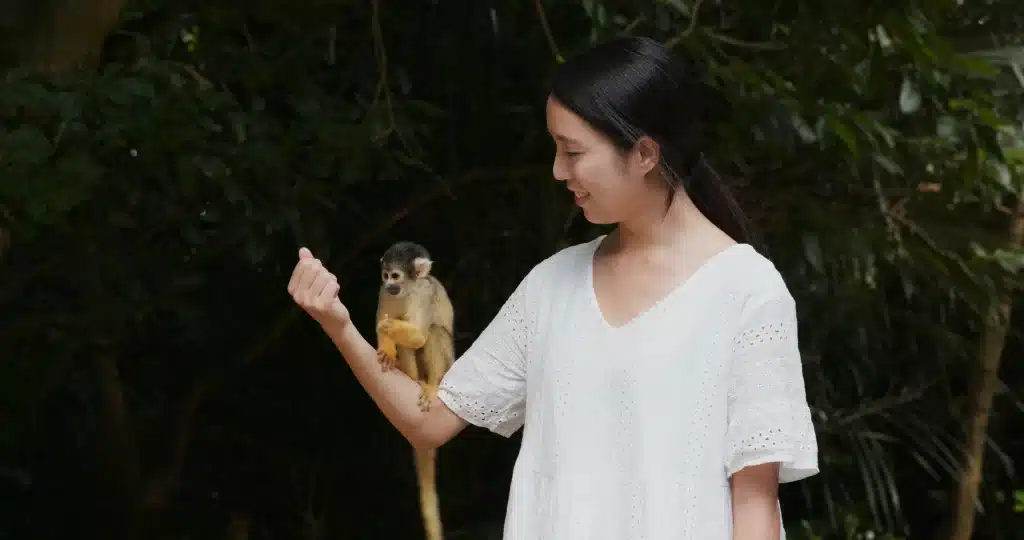 2. Save Some Money – Green Season Discounts in Costa Rica
Because there are fewer people traveling, visitors may find things like hotels or day tours offering discounts to attract guests and fill their spots. This means that the trip you have planned can be a lot easier on your wallet.
Many of our favorite hotels offer great discounts and free nights. Some of our favorite hotels offer free night promotions, such as staying three nights and getting the fourth free.
Hotel Arenal Kioro and Hotel Silencio Lodge usually offer a free night when you stay two nights at the hotel. Hotels like Bosque del Mar in Playa Hermosa and Isla Chiquita in the Nicoya Peninsula, Hotel Poco a Poco and Senda in Monteverde and Los Altos, SI Como NO and Parador in Manuel Antonio all have special promos for 4 nights for the price of 3 nights.
These promotions are great ways to save on your hotel stays and stay a few more nights in paradise on the house!
You can check out existing promotions here.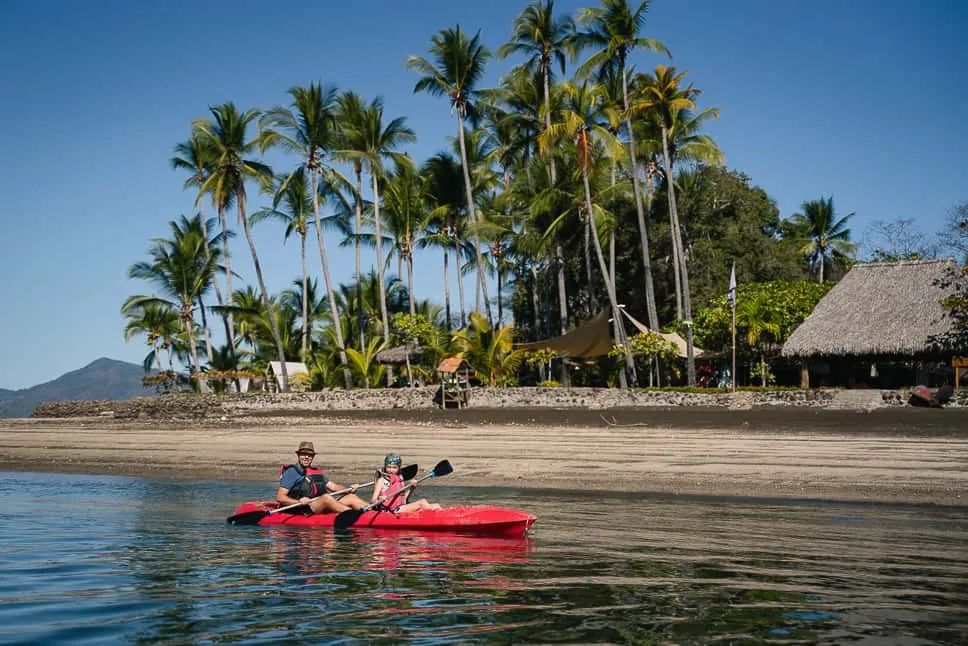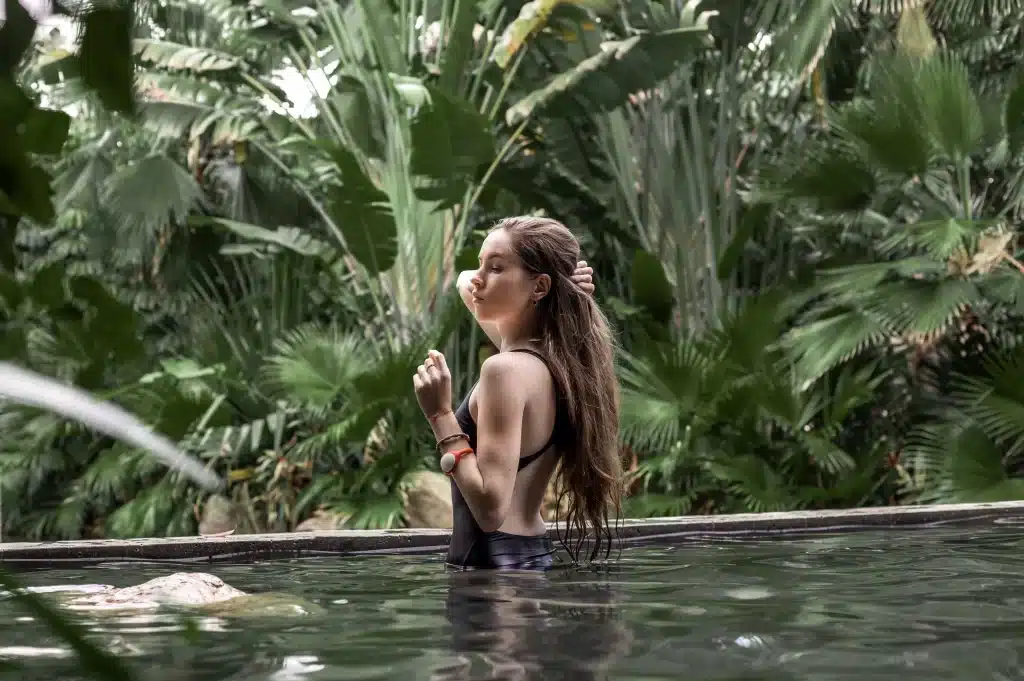 3. Connect with Locals
Many of the locals work in the robust tourist industry; during high season, they may not have the chance to connect with their guests on the level they want to. With the slower pace, you can get a much more in-depth connection with the locals, who may have the time to grab a coffee or chat more with you about Costa Rica.
If you are in Costa Rica for Independence Day on September 15th, find a local town and catch one of the schoolchildren's parades with traditional clothes and marching bands. On September 14th, local town centers usually have the Desfiles or local parades to celebrate their own Independence Day.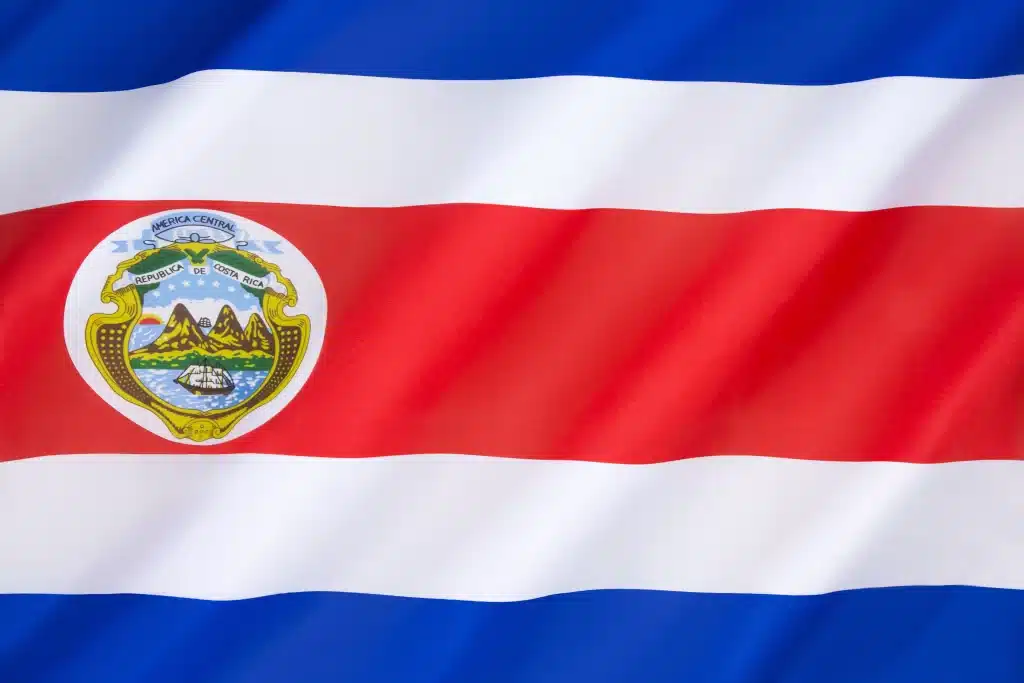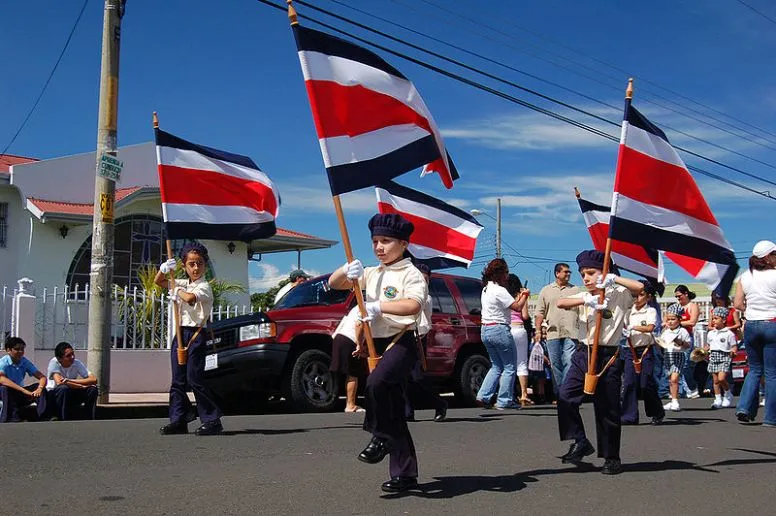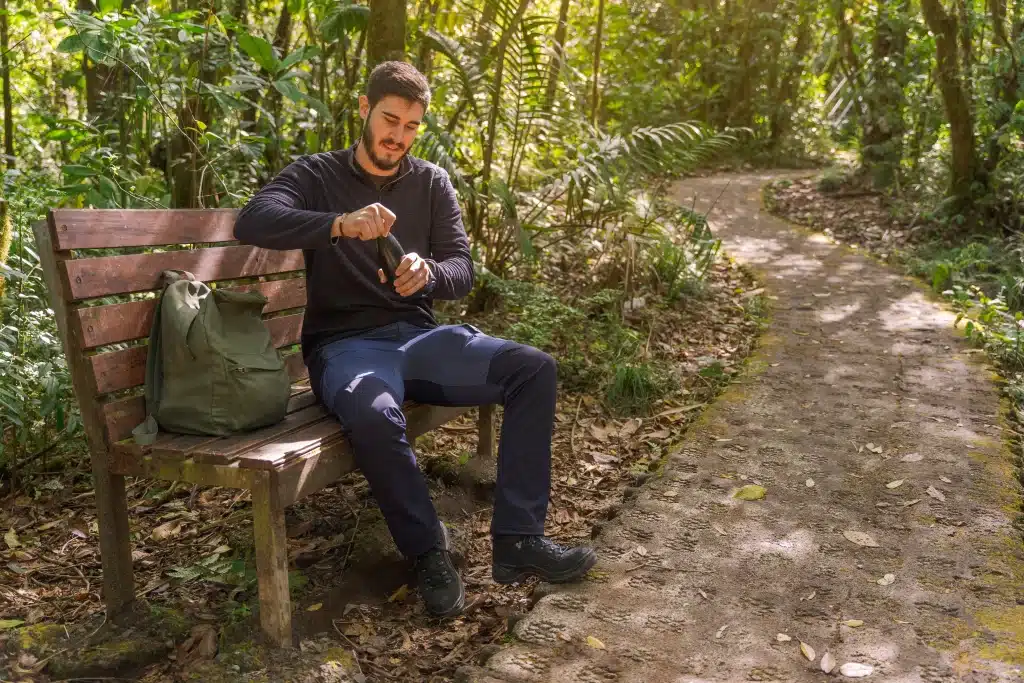 4. Last Minute Trips…Why Not?
With fewer people on the road and at your destination, this can mean that the last-minute trip you are thinking about could easily be pulled off! Hotels and tours will not be sold out during the green season in Costa Rica, which means that you can be spontaneous for last-minute trips or in-country changes.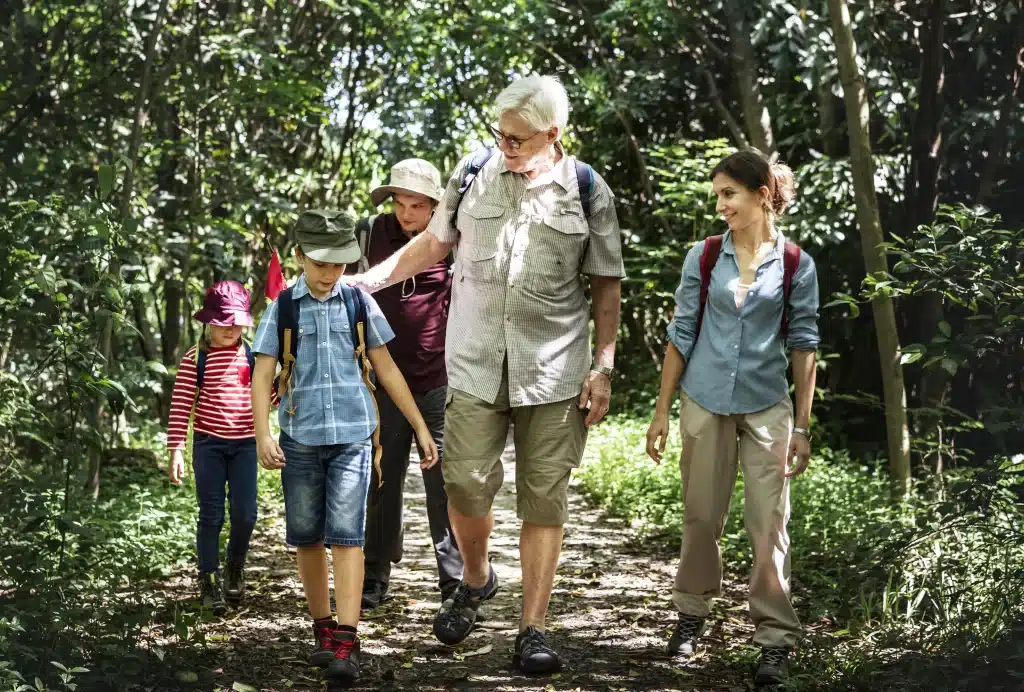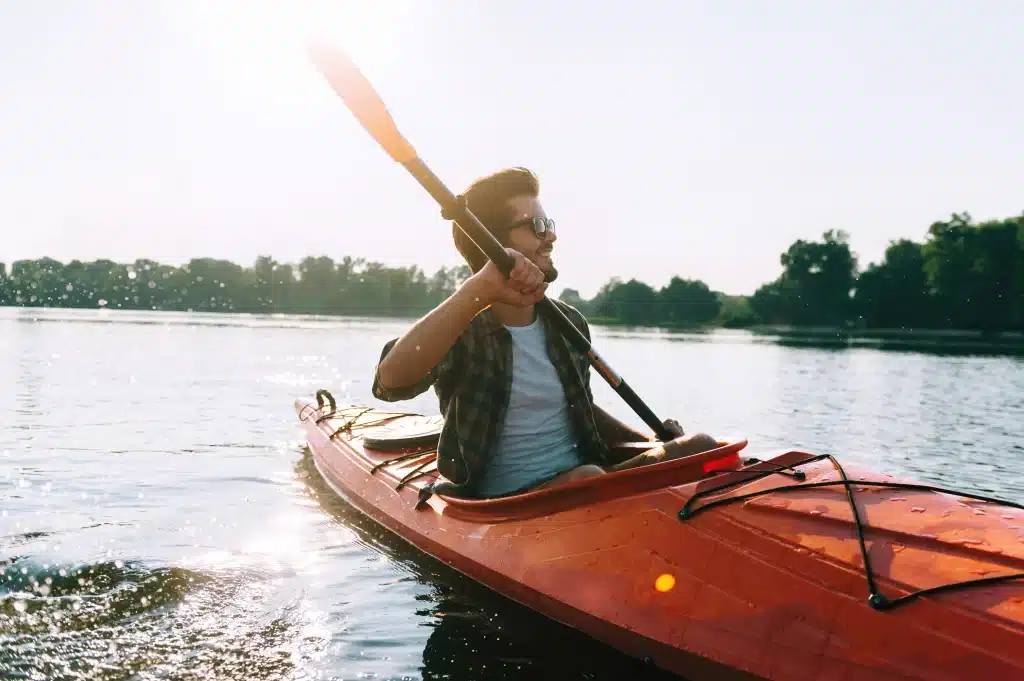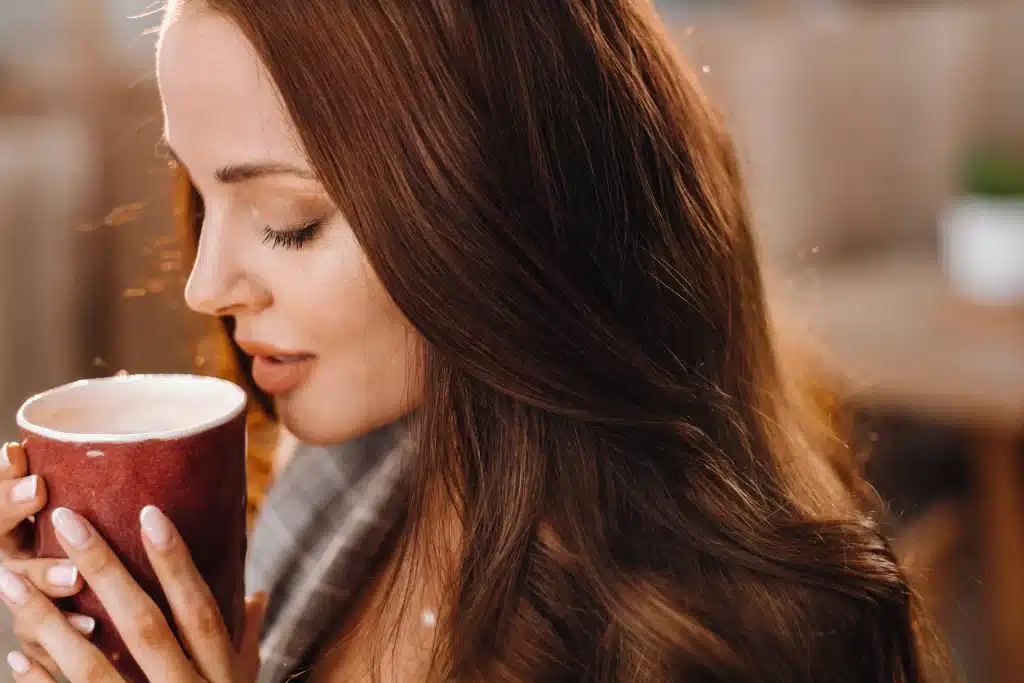 5. More Rain? Costa Rica at its greenest!
Don't shy away from the fear of rain during the green season in Costa Rica. One of the biggest mistakes we hear is that guests think that it's not worth a trip to Costa Rica in the rainy season.
What is Costa Rica's green season temperature like?
The temperatures remain in the 80s during this time of year throughout most of the country in both the rainy and dry seasons.
What is the rainiest month in Costa Rica?
From May to December, it is usually typical to have more sporadic rainfall, and a typical day usually has drier mornings and heavier rain showers in the later afternoons or evenings.
The wet season can also be distinctive in different parts of the country because the climate differs from region to region. Many Pacific regions have their heaviest rainfall months towards the end of September and October, and during these months the Caribbean coast experiences a bit of a drier spell as the rain concentrates on the Pacific.
If you want to avoid the heaviest rain in September and October, you may want to head to Tortuguero, Cahuita, or Puerto Viejo de Limon on the Caribbean side and loop in a stay at the Arenal Volcano or Monteverde, which usually has more consistent weather patterns year round.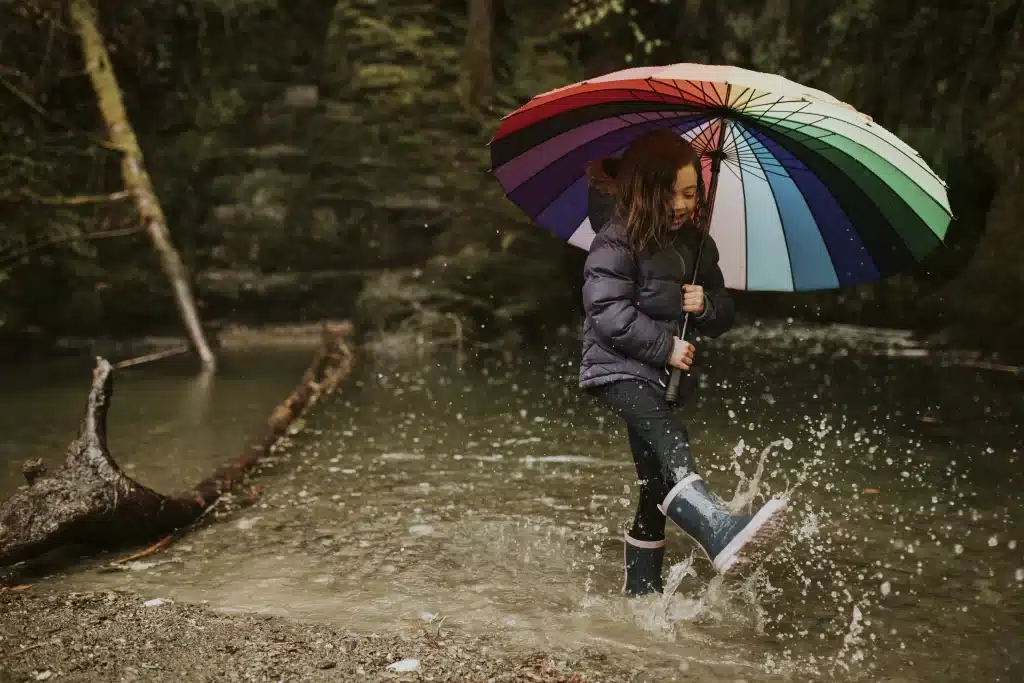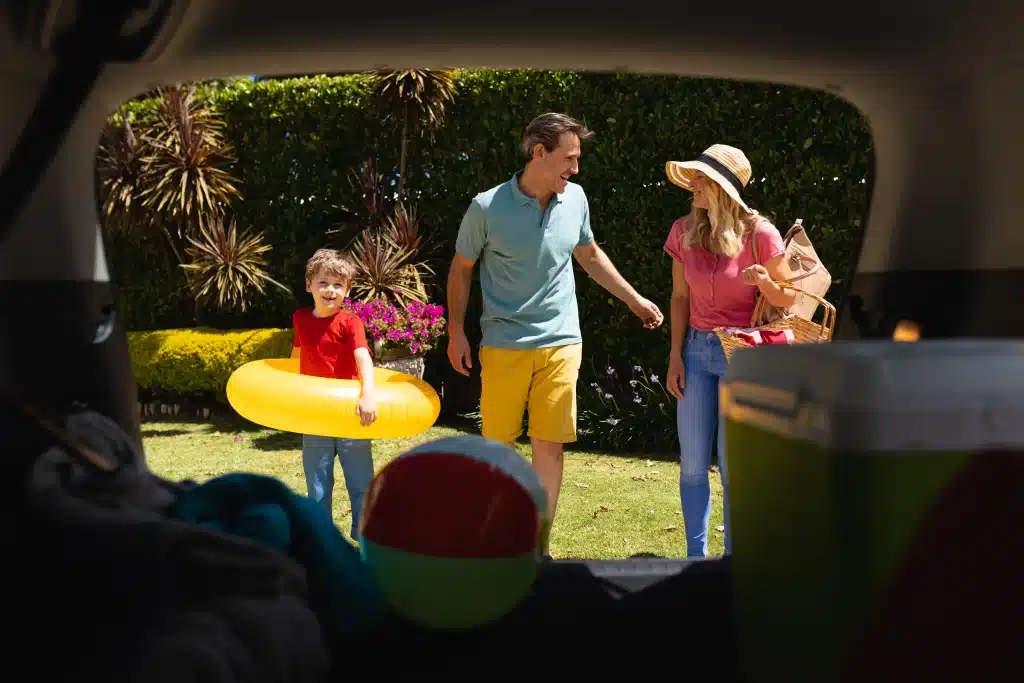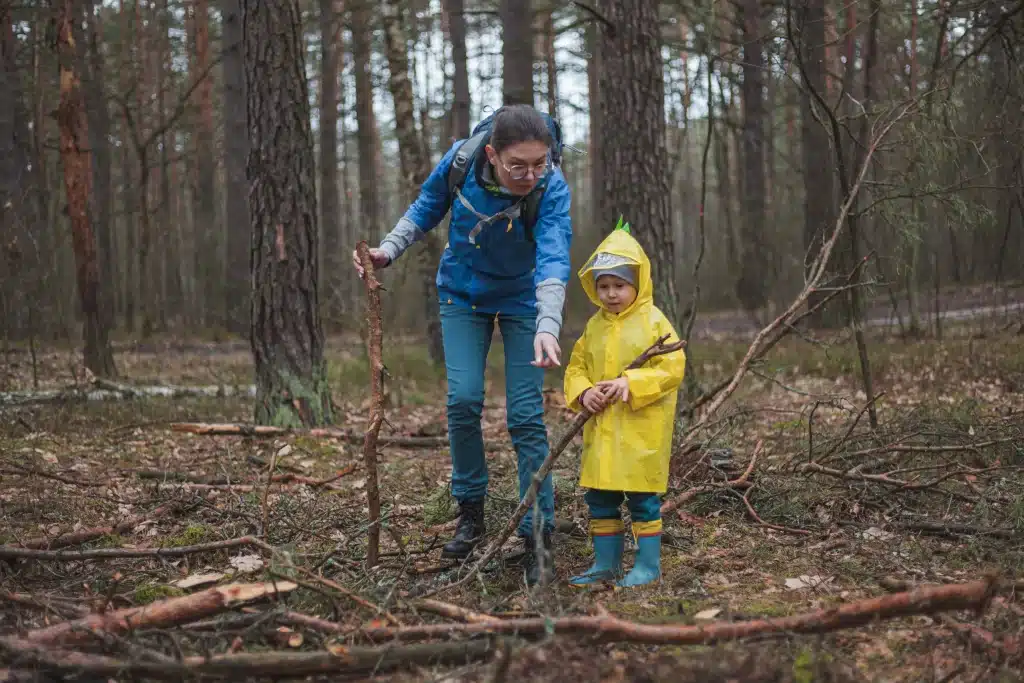 6. Animal Migrations during Green Season
There are some key animal migrations that those visiting in the high season might miss.
Humpback whales: The humpback whales have two migrations during the year, but the best chance to see them is when the southern humpbacks migrate north to the warm waters of Costa Rica's Pacific coast to breed and give birth.
The best months for whale watching are August through October. The best places to see whales are the Osa Peninsula, Uvita, Manuel Antonio, and Guanacaste regions.
Green Sea Turtles: thousands of turtles hit the beaches near Tortuguero to find safe places on the beach to lay and bury their eggs. This is one of the most important nesting beaches in the world for the Green Sea Turtle.
This amazing phenomenon happens between July and October (with the hatching turtles two months later). The northern Caribbean town of Tortuguero is one of the best places to book a sea turtle hatching and nesting tour.
Birds: Many species are in the process of migrating to warmer climates from North America to Central and South America as temperatures begin to cool.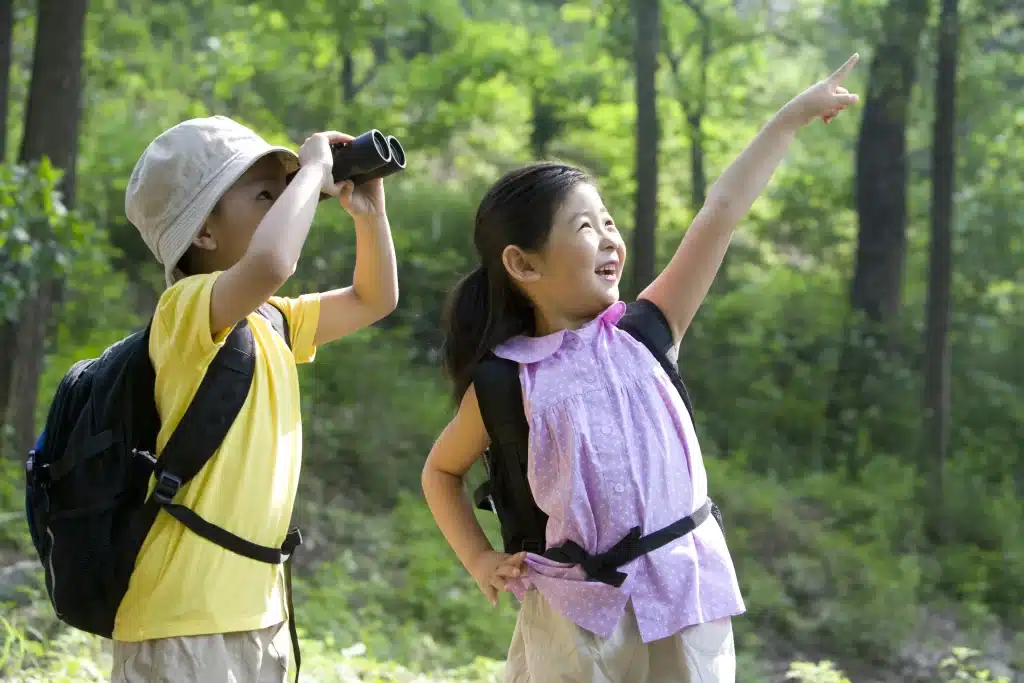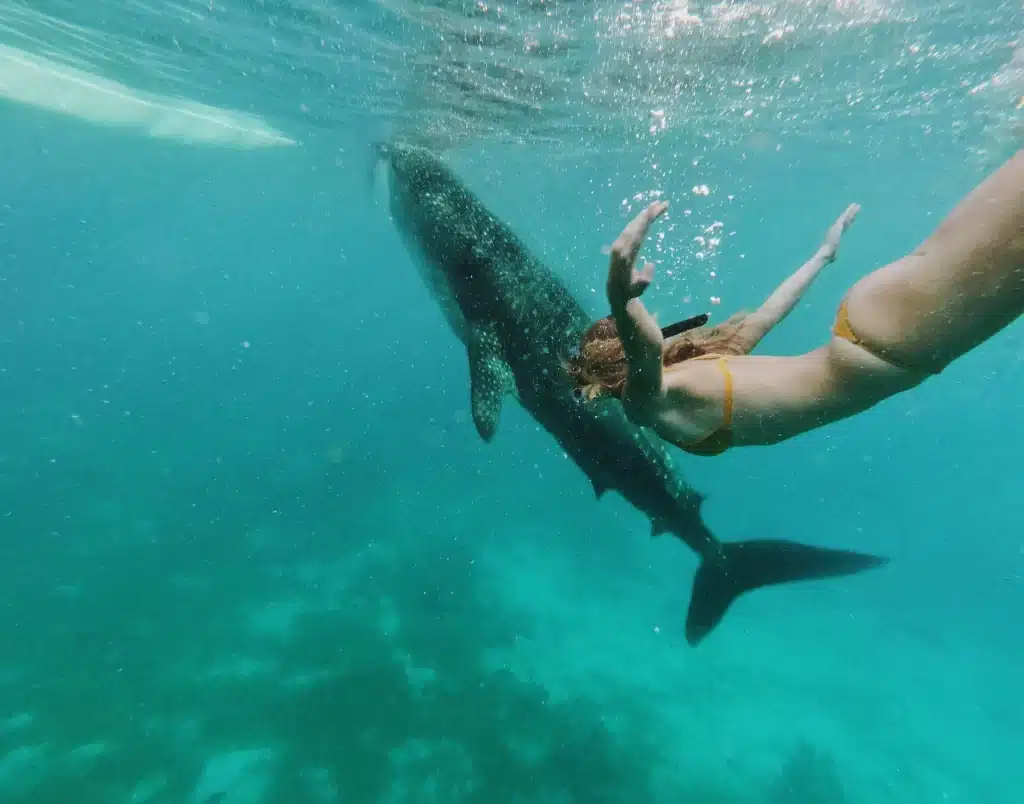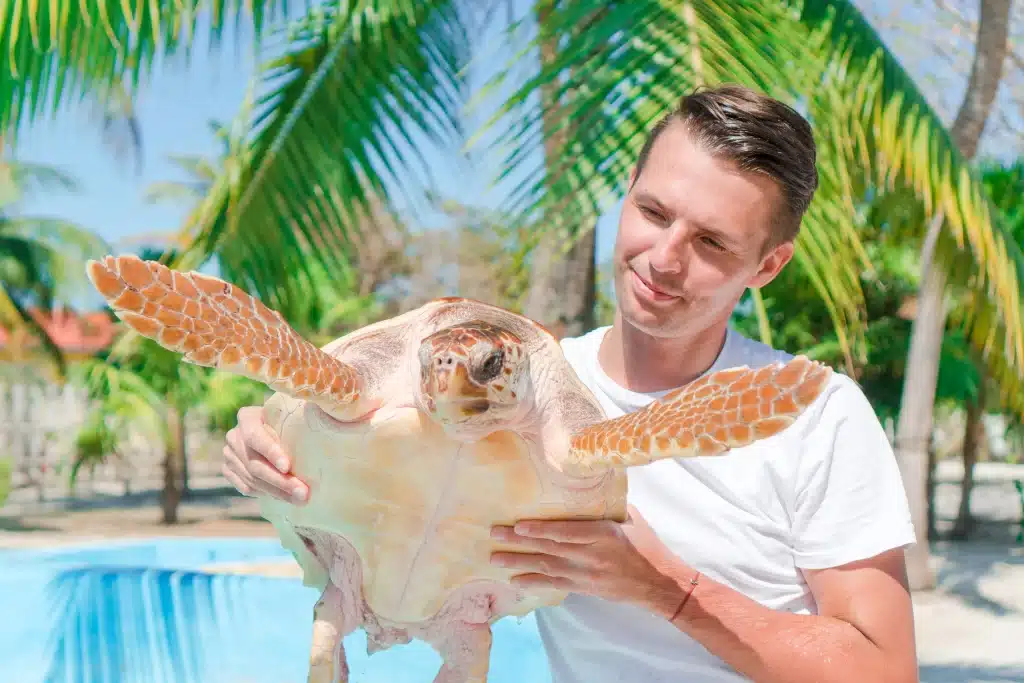 What to Expect during Green Season
Costa Rica is at its greenest during the rainy season!
More rain isn't always a bad thing. Costa Rica is known for its lush and vibrant rainforests, so going in the rainy season amplifies the experience of these wet and mysterious parks.
Experiencing a rain shower on a hike can be refreshing and add to the experience. If you are prepared with a rain jacket and proper footwear, a rainstorm can add to the adventure!
Dry areas such as the Pacific Northwest region of Guanacaste become lush green paradises compared to the dry season, when the hills turn a drier golden color.
Tropical storms can be spectacular! Costa Rica has over 500,000 lightning strikes annually, ranking it as one of the countries with the most lightning strikes per year. These lightning storms can put on quite a show. Pull up a chair, grab a tropical drink, and sit back for an amazing natural light display.
Let Us Help You Turn Your Costa Rica Vacation into an Unforgettable Adventure!
Don't let the rainy season scare you away from experiencing the beauty and adventure that Costa Rica has to offer! In fact, visiting during the rainy season is a must for anyone seeking an authentic and unforgettable tropical experience.
The lush rainforests come alive with vibrant colors; the rivers and waterfalls are at their fullest; and you'll have the opportunity to witness amazing wildlife, from nesting sea turtles to migrating whales.
Plus, with fewer crowds and lower prices, you'll have more opportunities to immerse yourself in the culture and connect with the friendly locals. So, if you're ready to discover a different side of Costa Rica, contact Find My Costa Rica today! and allow us to help you plan your dream vacation.