Becoming a digital nomad in Costa Rica is an exciting experience, but navigating the visa requirements is usually less fun. Don't worry. You can rely on our comprehensive guide to provide up-to-date insights into the application process, eligibility criteria, and the essential documentation you need to secure your Costa Rican visa.
Get ready to fulfill your dreams of working remotely in this tropical paradise. Let's get started!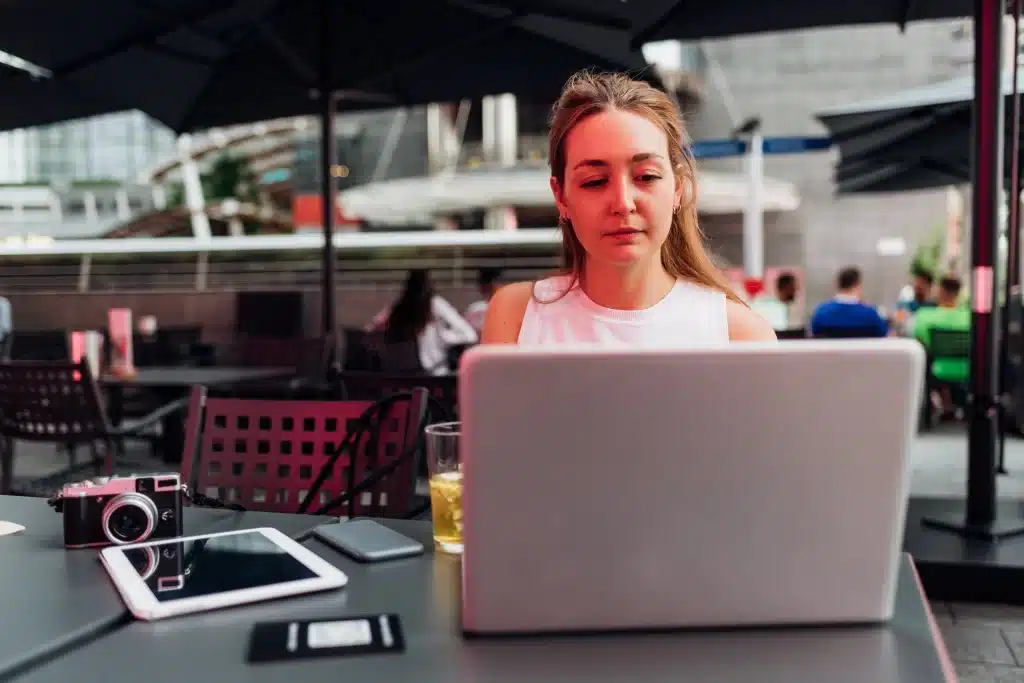 Is it True Costa Rica Offers a Digital Nomad Visa?
Yes! Since July 2022, Costa Rica has offered a digital nomad visa, making it a top-notch digital nomad-friendly destination. This visa program allows remote workers to enjoy stunning landscapes, vibrant cultures, and a thriving community of like-minded professionals while pursuing their careers.
Additionally, the program allows digital nomads to bring family members along on the adventure, providing the whole family with an exceptional experience.
Type of Visa for Digital Nomads
Costa Rica offers only one type of digital nomad visa. The Costa Rican Immigration Department classifies this visa as Stay for Remote Workers and Service Providers.
Prior to this new visa, remote workers were allowed to stay in Costa Rica for up to 90 days and then had to renew their tourist visas all over again.
How is the Application Process?
So, after confirming that a digital nomad visa is available for foreign nationals, it has come time to explore how to request one.
To help you navigate the process, we've compiled a step-by-step guide to walk you through the essential requirements and important details you need to know. Let's dive in!
Step 1: Online registration and consent
The Costa Rican government requests foreign nationals who wish to apply for a digital nomad visa to complete the registration process on the digital platform, whether applying digitally or in person.
During the visa application process, all applicants must provide informed consent as required by Article 5 of Law 10008 and meet the required legal stay documents.
Step 2: In-person application
For those submitting an in-person application, you must visit the Foreign Nationals Administration Service Platform. This platform is located at the central DGME offices in La Uruca or at regional offices authorized to process DGME's administrative procedures.
Step 3: Appointment scheduling
You'll need to go to the General Directorate of Immigration's (DGME) web appointments portal, explicitly selecting the option "Stay for Digital Nomads." Please note that scheduling an appointment is only required if you prefer to submit your application in person.
Step 4: Waiting period for resolution
Once your application is submitted, the Foreign Nationals Administration or the respective regional coordinating body will have up to 15 calendar days to issue a written resolution regarding your application in this sub-category.
Step 5: Notice of missing requirements
Within up to 5 calendar days after receiving your application, the processing office will issue a single written notice. This notice may list any missing requirements or request additional clarifications or supplementary information. In response, you will have 8 working days to complete or clarify your application.
Step 6: Final resolution
Once you have submitted all required documents and information, the remainder of the administration's 15-calendar day period will begin to elapse. During this time, the authorities will review your application and make a final determination.
For your application to be accepted through an administrative act or Law 6227, the General Law on Public Administration, you must submit the required documents within 8 working days.
Additional Notes
An official translation in Spanish accompanies all the documents issued in a foreign language.
Applications for underage children or children with disabilities, regardless of age, should be signed by the parent who completes the application, whose application in this sub-category has been approved, or their special representative.
If a representative applies, it must be accompanied by the respective power of attorney in compliance with relevant laws.
To safeguard national security, the issuance of visas in this category is subject to a security review by DGME. This includes checking criminal and police records through national and international databases. Biometric revisions may also be conducted when deemed necessary by DGME.
What documents must I prepare for the visa application?
The necessary documents guarantee the Costa Rican immigration department's approval. Below is a concise list of the required documents and criteria for applying for a Costa Rica digital nomad visa.
Present to the Costa Rican Embassy the following documents:
Completed application form signed by the applicant or their representative.
Proof of payment to the Banco de Costa Rica totaling $100 or equivalent in colones.
Health insurance with coverage worth $50,000 for your total stay.
Copy of the applicant's valid passport. If the applicant is already in Costa Rica, include the page containing the Costa Rican entry stamp. The original passport must also be provided during the documentation process.
Bank statements accompanied by an affidavit. As an applicant, you must demonstrate a stable monthly income of $3,000 at the Central Bank of Costa Rica's official sale rate or $4,000 if you bring your family.
Can I Travel Around Costa Rica with a Visa as a Digital Nomad?
Absolutely! With a digital nomad visa, you can visit Costa Rica and explore the country's diverse landscapes while continuing to work remotely. Pack your laptop and sense of adventure and embark on a journey that blends work and exploration in this enchanting Central American paradise.
Here are some suggestions for travel activities while you work remotely from Costa Rica:
Explore Costa Rica natural beauty
Costa Rica is renowned for its stunning natural landscapes, including lush rainforests, picturesque shores, and volcanoes.
Discover Costa Rica's incredible biodiversity by observing wildlife in its natural habitat. You can engage in bird-watching, visit wildlife reserves, or even witness sea turtle nesting on the Pacific Coast.
Also, the country's Pacific and Caribbean Coasts offer excellent surfing, snorkeling, scuba diving, and other water sports opportunities. Consider taking lessons or renting equipment to enjoy these activities.
Immerse in the local culture
Experience the warmth and friendliness of the locals. Explore Costa Rica's rich culture by visiting museums and art galleries or attending local festivals.
Also, you can engage in volunteer work or community projects to give back to the local communities that welcome you. This is a great way to connect with Costa Rica on a deeper level. Additionally, you can improve your language skills by enrolling in Spanish classes.
Go on adrenaline-pumping activities
Try thrilling adventure tours like the ones we've crafted at Find My Costa Rica. Here are some of the tours we provide:
Experience yoga and wellness retreats
Join yoga and wellness retreats to rejuvenate your mind, body, and soul. Whether you're a seasoned yogi or new to the practice, these retreats offer a tranquil escape from daily life.
Immerse yourself in the serenity of lush rainforests, tranquil beaches, and serene mountain settings as you engage in yoga sessions guided by experienced instructors. Along with yoga, these retreats often include holistic wellness activities such as meditation, spa treatments, and healthy cuisine to nourish your soul.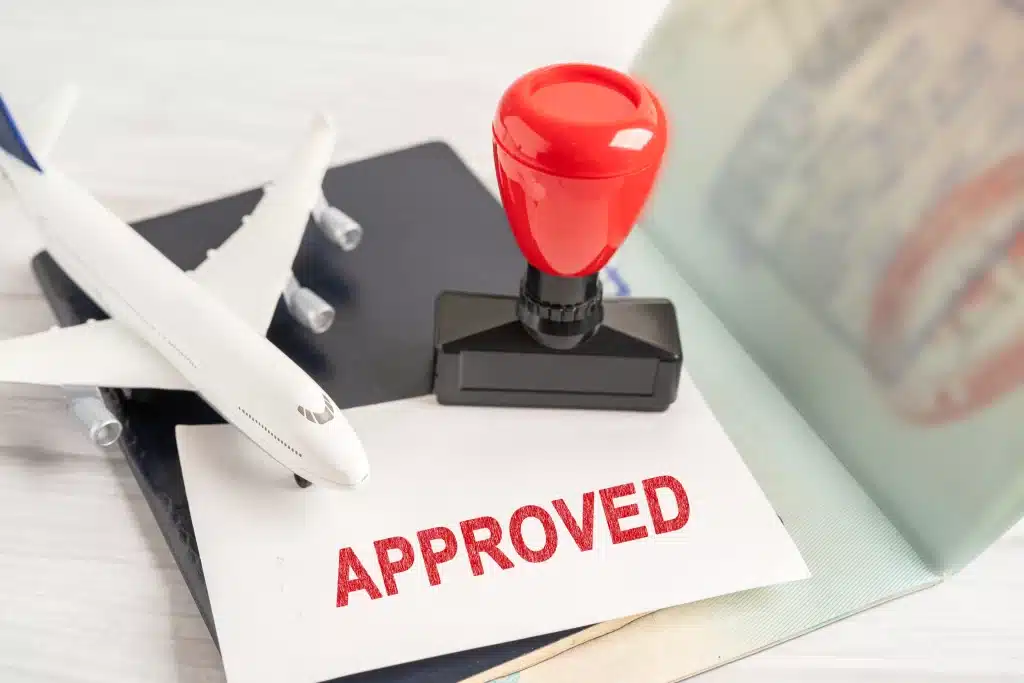 We Can Help You Discover Costa Rican While You Live Here as a Digital Nomad
With the help of our experts, you can plan all these activities and much more, allowing you to experience the magic of Costa Rica while staying productive. Contact Find My Costa Rica and let us be your trusted source to enhance your Costa Rican adventure as a digital nomad!
FAQ:
Can I extend my stay in Costa Rica after my initial visa expires?
Yes! After your initial digital nomad visa expires, you can apply for an extension to continue your stay in Costa Rica for another year. Be sure to follow the extension procedures outlined by the Costa Rican Immigration Department.
Should I know about any specific cultural considerations when moving to Costa Rica?
Since Costa Ricans sincerely value their customs and traditions, respecting them is vital. Also, it can be helpful and important to learn some basic Spanish to help you communicate with locals and use the Costa Rican colón, the local currency, for your expenses in the country.
Additionally, understanding the importance of environmental conservation in Costa Rica is appreciated.