Rainforest Treehouse Eco-lodge Getaway
3 Days, 2 Nights in Maquenque Ecolodge Tree House, Arenal
3 Days / 2 Nights
"We stayed for two nights in a treehouse, we could have stayed a lot longer! It was absolutely stunning, no glass was between the bed and the rainforest! You could hear and feel the life around you. I highly recommend booking a treehouse, it's absolutely worth it"  Anilegna S – May 2022
 Highlights
Sleep in the middle of the jungle canopy with a unique stay in a  treehouse!
Canoe the onsite Lagoon
Amazing Birding and Wildlife
Overview
Located inside the Maquenque National Wildlife Refuge, bordering the San Carlos River near Boca Tapada, the Maquenque Ecolodge offers a spectacular canopy experience.  The lodge sits on  68 acres of rainforest with walking trails for nature hikes,  canoeing in the onsite lagoon, a tropical pool for swimming and cooling off in the afternoon, kayaking on the  San Carlos river, and designated areas for birdwatching. This off-the-beaten-path destination  is perfect  for  nature lovers, wildlife and birding with more than 592 species of birds, including the Great Green Macaw (Ara ambiguous) and Jabiru (Jabiru mycteria)-
There are  8 treehouse accommodations that rise  12 meters into the jungle canopy and cater to travelers who want modest and comfortable accommodations immersed in nature.  Each treehouse is designed with private terraces and seating area overlooking the canopy,  private bathrooms and showers, high ceilings with fans, and a full canopy view!
Guests  enjoy complimentary  breakfast and meals at the open-air "Macaw Crossing"  restaurant
Why our team loves this package?
This is one of our favorite remote locations.
River crossing to get to the hotel.
The Treehouse Stay! – Waking up to Monkeys climbing on the roof of our treehouse.
Canoeing the onsite lagoon.
Ready to Start Planning Your Trip?
Get in touch with one of our destination experts who can help you customize this itinerary or help you discover the perfect regions in Costa Rica to fit your travel style.
Trip Code: FMCR2-3495
Important  information
Maximum of 4 adults per room (2 double beds).
Maximum of 2 adults and 2 children (12 and up pay as an adult) per room.
Minimum children age allowed 5 years old for treehouse stays.
**Excludes Easter Week
**Some tour options may not be available for Single Occupancy. Alternative options may be available.
Based on Quadruple Occupancy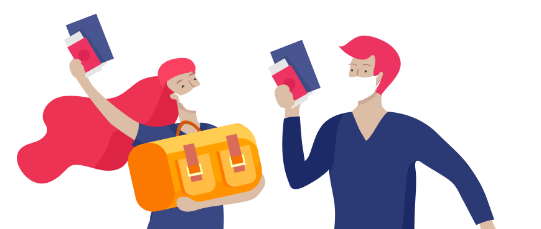 Feel confident and safe on your journey.
Our first priority is always to protect the health and safety of our clients and local teams. As travel resumes, we have implemented a new set of standards. Learn more about Find my Costa Rica Tours Safe Travel Certified.
What's Included
2 Nights Accommodation at Maquenque Ecolodge Tree House
Boca Tapada Night Tour
Tree Planting
Full breakfast served in our "Macaw Crossing" restaurant
Self-Guided afternoon walk through the rainforest
Canoeing in the lagoon
San Carlos River Boat Tour
In country assistance
Is this trip right for me?
Travel Style: :
Off the Beaten Path
Activities::
Easy to Moderate
The Tree house Stay! :
Waking up to Monkeys climbing on the roof of our treehouse
Possibility to see animals: :
High!
Why you'll love it
Breathe in the rainforest beauty
Lots of flora and fauna
DAY 1:
Day 1- Maquenque Ecolodge, Boca Tapada
Breakfast at the hotel
Boca Tapada Night Tour
Overnight at Maquenque Ecolodge Tree House
DAY 2:
Day 2- Maquenque Ecolodge, Boca Tapada
Breakfast at the hotel
San Carlos River Boat Tour
Canoeing in the lagoon or self guided afternoon walk through the rainforest
Overnight at Maquenque Ecolodge Tree House
DAY 3:
Day 3 – Departure
Breakfast at the hotel
Morning leisure before checking out of the hotel .
DAY 1:
Day 1- Maquenque Ecolodge, Boca Tapada
Arrive early and make your way to Boca Tapda. Upon arrival at the Maquenque lodge you are welcomed with a refreshing drink as you check in . The afternoon is spent at leisure canoeing the onsite lagoon,  exploring the trails or  enjoying the rainforest from your private  terrace.  As the sun sets you can  enjoy  dinner at the onsite  restaurant if you prefer before  heading out  to explore some of the areas  best  night life on  the Boca Tapada  Night Tour  – a guided walk  to see some of the resident  animals  who  come awake at night such as alligators, frogs, snakes, and nocturnal  birds.
DAY 2:
Day 2- Maquenque Ecolodge, Boca Tapada
Wake up to the sounds of the jungle and enjoy a cup of coffee on your terrace in the tropical rainforest before breakfast. After you will meet at the hotel pier for a boat trip down the San Carlos river. Your guide will help point out crocodiles, tortoises, bats, herons, kingfishers, king vultures, and many more species. As you approach the Nicaragua border, we will stop to visit the small town of Boca San Carlos, where we will have the opportunity to visit the village and meet and share with some Costa Rican people before returning to the hotel. In the afternoon you take to canoes, to the lagoon, cool off in the pool or take a self-guided walk on one of the onsite nature trails.
Meals Included- Breakfast
DAY 3:
Day 3 – Departure
Enjoy the morning at leisure before checking out of the hotel.
Meals Included- Breakfast
This package has no predefined options
But you can ask our travel expert for exciting options
Chat with an expert

Wow! Look at
these pictures

All you need to know about 
Costa Rica, before your travel.
General information about Costa Rica.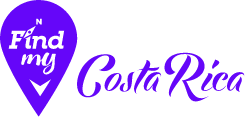 why travel with find my costa rica?
We have helped scores of travelers take their trip from ordinary to extraordinary. With more than 20 years of experience in Costa Rica, we have the best team of experts who a thoughtful approach to planning each guest's trip to elevate our guest's Costa Rica experience. Why Find My Costa Rica? Because we want to help you find YOUR Costa Rica!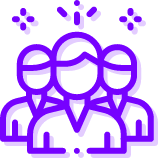 Our Team of Experts
Looking for well-traveled local agents who are based in Costa Rica? Look no further! The minute you connect with one of our local experts you will realize they are determined to provide the highest level of personal service to create an amazing Costa Rican adventure.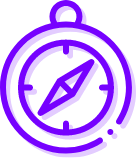 We know Costa Rica
We live here! Finding YOUR Costa Rica is where you feel that each experience is created and tailored perfectly for you. With the right help, your Costa Rica trip will be memorable and will be all you dreamed of, and more!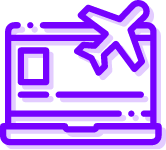 Book with Confidence
Travel should be fun, and we are here to make it as stress-free as possible to plan your Costa Rica trip. To ensure you can feel confident when planning your next adventure. We have relaxed our policies and any of our trips can be booked with just $100.
Booking Terms and Conditions
Find My Costa Rica
PROOF OF CITIZENSHIP, VISAS, SHOT REQUIREMENTS
Participants are responsible for obtaining proper entry documentation. All foreign nationals including infants are required to possess a valid passport to enter Costa Rica. All passports must have at least six months remaining before expiration at time of departure from Costa Rica. Visitors from the US traveling with a passport issued by a US agency are not required to have a visa or shots when traveling from the US, but visa and/or shot records may be required by travelers from other countries or US travelers when the US is not their point of embarkation before arriving in Costa Rica. It is each traveler's responsibility to ascertain whether a visa or shots will be required and to secure necessary documentation prior to travel. No refunds will be given for missed flights or denied entry caused by failure to carry proper documentation or for any other reason. If travel documents are lost or stolen or other issues need to be resolved with the participant's embassy once in Costa Rica, there will be no refund for forfeited transfers, hotel rooms, or tours. We will gladly provide assistance, but any incurred expense would need to be paid at time service is rendered and are at the guest's sole expense. Visitors to Costa Rica may carry a copy of their passport in lieu of the original while traveling within the country.
DEPARTURE TAX
Departure Tax is now included in ticket price for most airlines, but please verify with your air carrier prior to travel.
DEPOSITS & PAYMENTS
A deposit of $100 per person is required at time of booking. Deposits are non-refundable unless stated differently at time of booking. If you are not paying in full at the time you make your reservation, you will receive an invoice with a final payment due date specified. If we have your credit card on file, it will automaWilllly be charged for any balance on the due date specified, if payment has not been made in full in advance of due date. It is your responsibility to notify us if your credit card expires or is cancelled. If you are making payment on-line and we do not have your account information on file, a payment reminder will be sent and payment will need to be received by agreed due date. Any reservation made within 31 days prior to arrival must be paid in full at time of booking. If payment is not made in full by the specified due date, reservation will be cancelled, rooms and tour activity space released, and no refund of any deposits or payments collected will be refunded.
CHANGES TO ITINERARY
Any changes to the itinerary at the guest's request while in Costa Rica are at the guest's sole expense. NO REFUNDS will be given for any unused rooms, tours, meals, or transfers. No exceptions will be made. For bookings made within 30 days prior to departure date, the itinerary is final. We will do our best to assist with making changes with change fees assessed.
Within 61+ days of travel: $25.00 per change
Within 15-60 days of Travel: $50.00 per change
Within 14 days of Travel: $100.00 for parties of one to five, $150.00 for parties of six or more
All change requests must be via telephone during regular business hours. Changes to reservations cannot be guaranteed, but we will do our best to assist you.
CANCELLATION POLICY
All cancellations must be relayed to us via telephone during regular business hours and must also be submitted in writing to our office. The date of the response from us, acknowledging receipt of your request with our cancellation confirmation number, is the date that will be used to determine which penalties outlined below will be assessed. It is your responsibility to verify that you have written notification from us that your request has been received. No refunds will be made for unused hotel rooms, meals, diving, tours, or transfers. These policies do not apply to any airfare booked though Find My Costa Rica S.A. You will be given specific airline cancellation policies at time of booking. The policy for the property where you are staying and the dives you booked are subject to the following cancellation penalties:
Peak Season Dec 20 – Jan 8th / Easter Week Cancellations 91+ days prior to arrival – loss of deposit. Cancellations 90 or fewer days prior to arrival – 100% penalty
High /Mid Season Jan 9th to May 1st / July 1 to Aug 31st  Cancellations 61+ days prior to arrival – loss of deposit. Cancellations less than 45-60 days prior to arrival – loss of deposit and any penalties applied by providers. Cancellations 44 or fewer days prior to arrival – 100% penalty
Low Season May 1st to June 30th / Sept 1st to Dec 19th Cancellations 45+ days prior to arrival – loss of deposit. Cancellations less than 31-44 days prior to arrival – loss of deposit and any penalties applied by providers. Cancellations 30 or fewer days prior to arrival – 100% penalty
NO SHOWS
No shows will forfeit the full amount of the package.
INSURANCE
We strongly encourage all guests purchase comprehensive travel, medical, accident, luggage, emergency, trip interruption, and dive insurance prior to departure date. Activities such a scuba diving, white-water rafting, zip-line canopy, canyoning, rappelling, tubing, kayaking, horseback riding or ATV tours, as well as visits to volcanos, hot springs, mud baths and spas carry inherent risks. Participation is voluntary and all activities are performed at customer's own risk. We will be happy to provide a quote for trip interruption and/or dive travel insurance if you provide us with your birth year.
GENERAL INFORMATION
What to bring while traveling and touring: A small backpack for your towels, mosquito repellent, etc., plus a small amount of money for additional beverages, snacks, or souvenirs.
Please be advised that local laws and customs prohibit the sale and service of alcohol On the Thursday and Friday (Good Friday) before Easter Sunday.
 Please note that all itinerary times are approximate. We try to cater to our guests needs and will modify activities to meet these needs when posible.
Prices do not include tips (tour escort, guides, drivers, baggage handlers, cowboys, dive masters, etc.). Many of the various people who will help you during your stay will greatly appreciate any consideration you can afford to give them.
Not included in tour prices: International or in-country ground or air transfers not specifically included in your itinerary; departure taxes; cost of passports, visas, or tourist cards; excess baggage fees; additional fees assessed by airlines; personal expenses such as room service, beverages, or laundry; gratuities to tour escort, guides, or drivers, personal communication charges; personal insurance; or any sightseeing stops, tours, meals, or beverages not specifically included in your itinerary.
Although Costa Rica is a small country, and the distances in miles or kilometers between cities may be short, due to the conditions of the winding, and sometimes bumpy roads, clients can expect long travel times between travel points.
Traveler's checks are not readily accepted in Costa Rica, due to the long wait for funds to become available.
It is not necessary to exchange a large amount of money into local currency as US dollars are widely accepted. Airport money exchange centers do not usually give a competitive rate.
POLICIES AND CONDITIONS
Every reasonable effort is made to maintain rates as quoted, however, due to circumstances beyond our control (fuel, taxes etc.) rates are subject to change with notice. Increased government taxes and fuel surcharges may be collected by vendor at time service is provided.
FIND MY COSTA RICA, S.A. its owners, associates, agents, and employees) assume no responsibility for injury, loss, damage to person or property or for additional expenses due to acts of God, sickness, weather, terrorism, strike detentions, riots war, quarantine, theft, civil unrest, or government regulations and restrictions, over which it has no control.
FIND MY COSTA RICA, S.A. assumes no responsibility for any accidents, delays, inconveniences, expense or mishap of any kind whatsoever resulting entirely or in part from causes beyond our control.
FIND MY COSTA RICA, S.A. reserves the right to make changes that we deem to be reasonable in the itinerary where necessary.
For trips and tours where FIND MY COSTA RICA, Inc. acts solely as booking agents, we assume no liability should any contracted supplier fail to provide any service. Find My Costa Rica sole responsibility if supplier fails to provide services contracted is to refund guests money for specific services contracted with specific supplier.
Handling and security of all baggage and personal belongings is at the owner's risk, and FIND MY COSTA RICA, S.A.. is not responsible for any loss or damage.
FIND MY COSTA RICA, S.A. is not responsible for loss of life, personal injury, cancellations, delays, overbooking, or loss of services caused by any international or domestic flights.
FIND MY COSTA RICA, S.A. its employees and principles are not responsible for any loss of life, personal injury, bodily injury or loss of property as a result of the signer's participation in any activities while in Costa Rica or travel to, from, or within Costa Rica caused by contracted Costa Rican representatives, tour companies or agents.
FIND MY COSTA RICA, S.A. shall be free of all responsibility or liability for any act, error, omission, injury to person or property, loss, inconvenience, financial loss, accident, delay, irregularity, physical or emotional harm suffered by any person while en route to or while a guest at any facility or any other event which may be occasioned by reason or through the act of God, theft, abuse, defect or default of any company, hotel, person, direct air carrier, transfer company and /or their employees, to result in unused accommodations or services in connection with reservations made on behalf of customer by Find My Costa Rica.
FIND MY COSTA RICA, S.A. is not responsible for providing refunds or credits for trips not taken or delayed due to a customer's failure to return this signed document prior to or at the time final payment is made.
Any disputes between participants and FIND MY COSTA RICA, S.A. will be decided upon under Costa Rican law and La Fortuna, San Carlos Carillo, Alajuela Province, Costa Rica, will be the venue for any legal action.