8.5 Hours Hanging Bridges Hike and White Water Rafting in Balsa River Class 2 and 3
Your exciting day on this Adventure Tour begins when your guide picks you up at your hotel for your Hanging Bridges Experience. The Arenal Volcano Hanging Bridges Guided Hike offers an amazing view of the rainforest. This easy, guided hike is wonderful for nature lovers of all ages. Along the trails inside this private natural reserve of nearly 250 hectares of Tropical Rainforest, you might encounter leaf-cuter ants, wild boars, vipers, tarantulas, poisonous dart frogs, toucans, monkeys and sloths, and other Costa Rica Wildlife.
Your next stop will have you heading to the exciting Balsa River. In just a short amount of time, your rafting guide will teach you what you need to know to navigate this Class II-III river and teach you the skills to keep you safe. Once you have had some time to try out your skills, you will be off on an action-packed two-hour white water rafting tour. Balsa River winds through the heart of the rainforest and will take you on fun and thrilling white water rapids like "Magnetic Rock" and "Dredges." Balsa River is one of the best rafting experiences you can have in Costa Rica. Keep your eyes open, because you are likely to spot some birds, monkeys, or maybe even a sloth along the route. Your rafting guides will stop for a break, so you can enjoy a refreshing swim or jump off the river banks to cool off while they prepare fresh tropical fruits. You will be surprised at their decorative offering and enjoy a refreshing ice-cold drink during your rest. Get back on the river, you're not done yet, there are still some rapids waiting for you. When you reach the take-out point, you will be ready for your delicious Costa Rican lunch.
The exciting Hanging Bridges and Rafting Adventure Combo is a great way to start your Costa Rica Holidays, what are you waiting for?
Tour Duration: Approx. 8.5 hours
Price varies by group size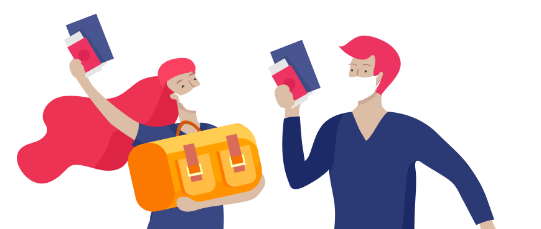 Feel confident and safe on your journey.
Our first priority is always to protect the health and safety of our clients and local teams. As travel resumes, we have implemented a new set of standards. Learn more about Find my Costa Rica Tours Safe Travel Certified.
What's included
Luch
Towels
Ice cold drinks
Bilingual certified guides
Fruit and snacks on the river
Transportation to and from most La Fortuna hotels
What to bring
Sunscreen
Bathing suit
Extra Clothes
River clothes that dry fast (shorts and t-shirt are best)
Secure shoes (Sports Sandals and water shoes are best)


All you need to know about 
Costa Rica, before your travel.
General information about Costa Rica.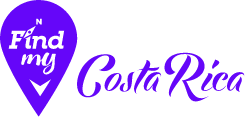 why travel with find my costa rica?
We have helped scores of travelers take their trip from ordinary to extraordinary. With more than 20 years of experience in Costa Rica, we have the best team of experts who a thoughtful approach to planning each guest's trip to elevate our guest's Costa Rica experience. Why Find My Costa Rica? Because we want to help you find YOUR Costa Rica!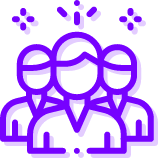 Our Team of Experts
Looking for well-traveled local agents who are based in Costa Rica? Look no further! The minute you connect with one of our local experts you will realize they are determined to provide the highest level of personal service to create an amazing Costa Rican adventure.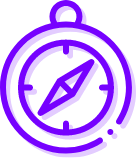 We know Costa Rica
We live here! Finding YOUR Costa Rica is where you feel that each experience is created and tailored perfectly for you. With the right help, your Costa Rica trip will be memorable and will be all you dreamed of, and more!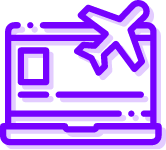 Book with Confidence
Travel should be fun, and we are here to make it as stress-free as possible to plan your Costa Rica trip. To ensure you can feel confident when planning your next adventure. We have relaxed our policies and any of our trips can be booked with just $100.
Booking Terms
Find My Costa Rica
PROOF OF CITIZENSHIP, VISAS, SHOT REQUIREMENTS Participants are responsible for obtaining proper entry documentation. All foreign nationals including infants are required to possess a valid passport to enter Costa Rica. All passports must have at least six months remaining before expiration at the time of departure from Costa Rica. Visitors from the US traveling with a passport issued by a US agency are not required to have a visa or shots when traveling from the US, but visa and/or shot records may be required by travelers from other countries or US travelers when the US is not their point of embarkation before arriving in Costa Rica. It is each traveler's responsibility to ascertain whether a visa or shots will be required and to secure necessary documentation prior to travel. No refunds will be given for missed flights or denied entry caused by failure to carry proper documentation or for any other reason. If travel documents are lost or stolen or other issues need to be resolved with the participant's embassy once in Costa Rica, there will be no refund for forfeited transfers, hotel rooms, or tours. We will gladly provide assistance, but any incurred expense would need to be paid at the time service is rendered and are at the guest's sole expense. Visitors to Costa Rica may carry a copy of their passport in lieu of the original while traveling within the country.
DEPARTURE TAX Departure Tax is now included in the ticket price for most airlines, but please verify with your air carrier prior to travel.
DEPOSITS & PAYMENTS A deposit of $100 per person is required at the time of booking. Deposits are non-refundable unless stated differently at the time of booking. If you are not paying in full at the time you make your reservation, you will receive an invoice with a final payment due date specified. If we have your credit card on file, it will automatically be charged for any balance on the due date specified, if payment has not been made in full in advance of the due date. It is your responsibility to notify us if your credit card expires or is canceled. If you are making payment online and we do not have your account information on file, a payment reminder will be sent and payment will need to be received by the agreed due date. Any reservation made within 31 days prior to arrival must be paid in full at the time of booking. If payment is not made in full by the specified due date, the reservation will be canceled, rooms and tour activity space released, and no refund of any deposits or payments collected will be refunded.
CHANGES TO ITINERARY Any changes to the itinerary at the guest's request while in Costa Rica are at the guest's sole expense. NO REFUNDS will be given for any unused rooms, tours, meals, or transfers. No exceptions will be made. For bookings made within 30 days prior to the departure date, the itinerary is final. We will do our best to assist with making changes with the change fees assessed. Within 61+ days of travel: $25.00 per change Within 15-60 days of Travel: $50.00 per change Within 14 days of Travel: $100.00 for parties of one to five, $150.00 for parties of six or more All change requests must be via telephone during regular business hours. Changes to reservations cannot be guaranteed, but we will do our best to assist you.
CANCELLATION POLICY All cancellations must be relayed to us via telephone during regular business hours and must also be submitted in writing to our office. The date of the response from us, acknowledging receipt of your request with our cancellation confirmation number, is the date that will be used to determine which penalties outlined below will be assessed. It is your responsibility to verify that you have written notification from us that your request has been received. No refunds will be made for unused hotel rooms, meals, diving, tours, or transfers. These policies do not apply to any airfare booked through FIND MY COSTA RICA, S.A. You will be given specific airline cancellation policies at the time of booking. The policy for the property where you are staying and the dives you booked are subject to the following cancellation penalties:
Cancellations 31+ days prior to arrival – loss of deposit
Cancellations less than 15-30 days prior to arrival – loss of deposit and any penalties applied by providers
Cancellations 14 or fewer days prior to arrival – 100% penalty
NO SHOWS No shows will forfeit the full amount of the package.
INSURANCE We strongly encourage all guests to purchase comprehensive travel, medical, accident, luggage, emergency, trip interruption, and dive insurance prior to the departure date. Activities such a scuba diving, white-water rafting, zip-line canopy, canyoning, rappelling, tubing, kayaking, horseback riding, or ATV tours, as well as visits to volcanos, hot springs, mud baths, and spas, carry inherent risks. Participation is voluntary and all activities are performed at the customer's own risk. We will be happy to provide a quote for trip interruption and/or dive travel insurance if you provide us with your birth year.
GENERAL INFORMATION
What to bring while traveling and touring: A small backpack for your towels, mosquito repellent, etc., plus a small amount of money for additional beverages, snacks, or souvenirs.
Please be advised that local laws and customs prohibit the sale and service of alcohol On Thursday and Friday (Good Friday) before Easter Sunday.
Please note that all itinerary times are approximate. We try to cater to our guest's needs and will modify activities to meet these needs when possible.
Prices do not include tips (tour escort, guides, drivers, baggage handlers, cowboys, divemasters, etc.). Many of the various people who will help you during your stay will greatly appreciate any consideration you can afford to give them.
Not included in tour prices: International or in-country ground or air transfers not specifically included in your itinerary; departure taxes; cost of passports, visas, or tourist cards; excess baggage fees; additional fees assessed by airlines; personal expenses such as room service, beverages, or laundry; gratuities to tour escort, guides, or drivers, personal communication charges; personal insurance; or any sightseeing stops, tours, meals, or beverages not specifically included in your itinerary.
Although Costa Rica is a small country, and the distances in miles or kilometers between cities may be short, due to the conditions of the winding, and sometimes bumpy roads, clients can expect long travel times between travel points.
Traveler's checks are not readily accepted in Costa Rica, due to the long wait for funds to become available.
It is not necessary to exchange a large amount of money into local currency as US dollars are widely accepted. Airport money exchange centers do not usually give a competitive rate.
POLICIES AND CONDITIONS
Every reasonable effort is made to maintain rates as quoted, however, due to circumstances beyond our control (fuel, taxes, etc.) rates are subject to change with notice. Increased government taxes and fuel surcharges may be collected by the vendor at the time service is provided.
FIND MY COSTA RICA, S.A. its owners, associates, agents, and employees) assume no responsibility for injury, loss, damage to person or property or for additional expenses due to acts of God, sickness, weather, terrorism, strike detentions, riots war, quarantine, theft, civil unrest, or government regulations and restrictions, over which it has no control.
FIND MY COSTA RICA, S.A. assumes no responsibility for any accidents, delays, inconveniences, expense, or mishap of any kind whatsoever resulting entirely or in part from causes beyond our control.
FIND MY COSTA RICA, S.A. reserves the right to make changes that we deem to be reasonable in the itinerary where necessary.
For trips and tours where FIND MY COSTA RICA, Inc. acts solely as booking agents, we assume no liability should any contracted supplier fail to provide any service. Bill Beard's sole responsibility if the supplier fails to provide services contracted is to refund guests money for specific services contracted with a specific supplier.
Handling and security of all baggage and personal belongings are at the owner's risk and FIND MY COSTA RICA, S.A.. is not responsible for any loss or damage.
FIND MY COSTA RICA, S.A. is not responsible for loss of life, personal injury, cancellations, delays, overbooking, or loss of services caused by any international or domestic flights.
FIND MY COSTA RICA, S.A. its employees and principles are not responsible for any loss of life, personal injury, bodily injury, or loss of property as a result of the signer's participation in any activities while in Costa Rica or travel to, from, or within Costa Rica caused by contracted Costa Rican representatives, tour companies or agents.
FIND MY COSTA RICA, S.A. shall be free of all responsibility or liability for any act, error, omission, injury to person or property, loss, inconvenience, financial loss, accident, delay, irregularity, physical or emotional harm suffered by any person while en route to or while a guest at any facility or any other event which may be occasioned by reason or through the act of God, theft, abuse, defect, or default of any company, hotel, person, direct air carrier, transfer company, and /or their employees, to result in unused accommodations or services in connection with reservations made on behalf of the customer by FIND MY COSTA RICA S.A.
FIND MY COSTA RICA, S.A. is not responsible for providing refunds or credits for trips not taken or delayed due to a customer's failure to return this signed document prior to or at the time final payment is made.
Any disputes between participants and FIND MY COSTA RICA, S.A. will be decided upon under Costa Rican law and La Fortuna, San Carlos Carillo, Alajuela Province, Costa Rica, will be the venue for any legal action.