Do you want to be a digital nomad in Costa Rica? Getting to know this vibrant culture is vital to having a fulfilling experience while living, working, and traveling in this beautiful country. Learn how community, sustainability, and tradition blend seamlessly with modernity, ensuring a harmonious work-life balance.
Join us at Find My Costa Rica as we disclose all you need to know about the culture in Costa Rica.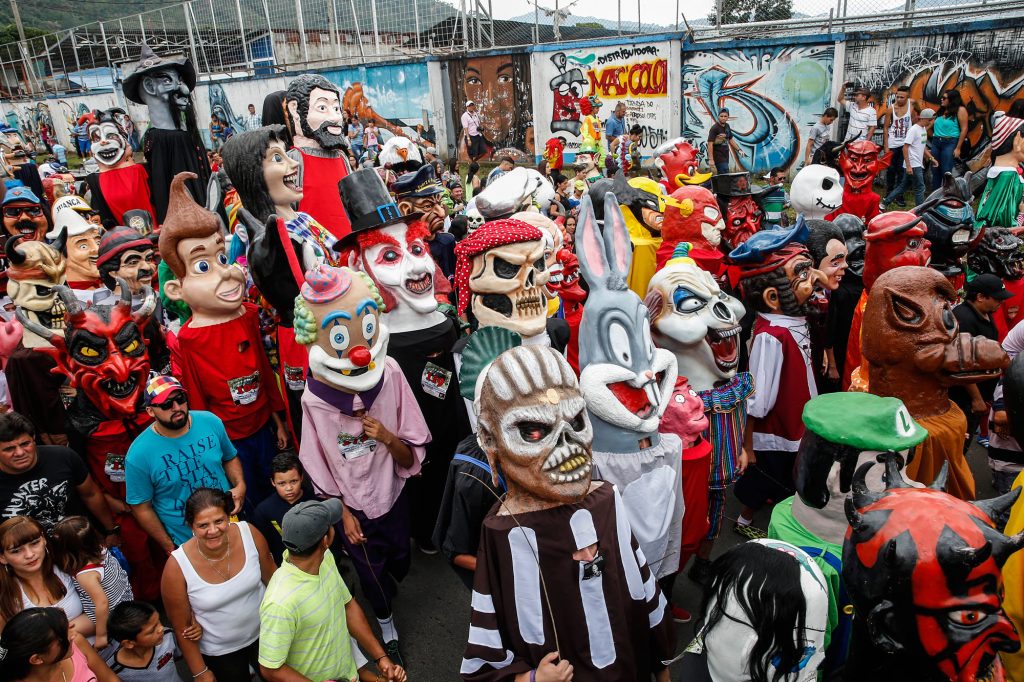 Engage With Costa Rican Culture While Working Remotely
As a digital nomad, you have already left behind the traditional office setting and moved away from your home country. Darting for the chance to explore some of the most fascinating places while working.
So, if you have already made the big jump, engaging in the local culture of the place you choose for your dream adventure is not just another step but also the key to fully immersing yourself in this experience.
Costa Rican culture, often described by the phrase "Pura Vida," is a blend of warmth, simplicity, and a deep connection to the natural world. The Costa Rican way of life is rooted in family, friendship, and environmental conservation.
When you immerse yourself in Costa Rica's culture, you'll find a profound sense of belonging and an opportunity to celebrate a way of life that harmonizes work and leisure with the surrounding natural beauty.
How to experience the Pura Vida lifestyle as a Digital Nomad
Enjoy the simplest pleasures, cultivate connections, and immerse yourself in Costa Rica's natural beauty and Pura Vida lifestyle. Here are a few ideas to help you experience Costa Rica's culture to the fullest during your time as a digital nomad.
Cultural traditions and festivals
Costa Rica's cultural tapestry is full of vibrant festivals and traditions. Don't be shy about joining the festivities; it's a fantastic way to connect with Costa Ricans and see what Costa Rica is all about.
Some of the most popular celebrations you can attend are:
El Tope: The Costa Rican population celebrates this holiday in honor of National Horsemen Day. "El Tope" in Costa Rica is a captivating horseback riding parade where spectators and riders wear their finest cowboy attire, complete with leather boots and hats.
Lantern Parade: People fill the streets of San Jose with handmade lanterns on Costa Rica's Independence Day to commemorate the 19th-century journey that announced Central American independence. Lanterns are simple paper structures, similar to an accordion with a candle inside.
Black People's Day: Afro-Costa Rican Culture Day on August 31st celebrates the vibrant African culture of Costa Rica's Caribbean Coast, Limón, which used to be a banana plantation area. The procession is filled with Afro-Caribbean music, costumes, jewelry, hairstyles, and headdresses.
Gastronomy and culinary adventures
Costa Rican food is a window into its culture. Explore beyond the typical fare and sample local dishes like gallo pinto, casado, and arroz con pollo. Also, you can visit local markets, street vendors, and small local eateries for an authentic culinary adventure.
Ultimately, you can also discover Costa Rican food with our following tours:
Art, music, and dance
An excellent way to discover the culture of Costa Rica is through its artistic exhibitions. Engaging with these creative expressions enriches your experience and deepens your connection with Costa Rican locals, who take immense pride in their artistic heritage. With our San Jose city tour, you can explore both Costa Rica's culture and history.
San Jose, located in the country's Central Valley, is a hotspot to attend local concerts, visit art exhibitions, and see traditional dances. The National Theater constantly hosts theatrical performances, ballets, operas, and concerts.
Also, in San Jose, you can find many museums to explore, including the National Museum, Jade Museum, Pre-Columbian Gold Museum, and Children's Museum, among others.
Local communities
Engaging with local communities is an excellent way to learn about the culture of Costa Rica.
You can actively participate in conservation projects to preserve and restore fragile ecosystems, protect endangered species, and promote sustainable practices.
At Find My Costa Rica, we have two excellent opportunities to experience cultural immersion: the Boruca Indigenous Reserve Guided Tour, which departs from Manuel Antonio, and the Los Campesinos Reserve Tour, which takes you to the farming community of Los Campesinos.
The warmth and hospitality of Costa Ricans, also known as "Ticos," foster a culture of cultural exchange. By volunteering with locals, learning about their traditions, and interacting closely with them, you can better understand Costa Ricans and their vibrant way of life.
In addition, volunteering abroad allows you to step outside your comfort zone, adapt to new environments, and work with people from diverse backgrounds. As a result, you'll gain a broader perspective, improve your problem-solving skills, and develop your resilience.
Nature and sustainability
Costa Rica's population is highly committed to sustainability, which is an integral part of its culture. Its national parks, cloud forests, and incredible biodiversity are all worth exploring.
Learn about eco-friendly practices such as reducing plastic usage and conserving water while you are in the country. You align with Costa Rica's core values by immersing yourself in nature and sustainable living.
Our local guides can take you exploring some of the most biodiverse reserves with the following tours:
TIP: Beware of cultural etiquette and customs
Costa Ricans are known for their warm hospitality, so be sure to reciprocate with kindness and respect.
Some of the things you should keep in mind are:
As in other Spanish-speaking countries, most locals speak Spanish, although you'll likely find bilingual English speakers in most tourist destinations.
Costa Ricans often host gatherings at their homes, and joining in these celebrations is a beautiful way to connect with the culture. If you're invited to a Costa Rican home or a social gathering, bringing a small gift, such as chocolates or a bottle of wine, is considered thoughtful.
Also, Costa Ricans greet each other with a kiss on the cheek among friends and family. It's a sign of warmth and respect. When meeting someone for the first time, a handshake is appropriate.
Taking the time to learn and practice these customs shows your appreciation for the culture and fosters positive interactions with locals.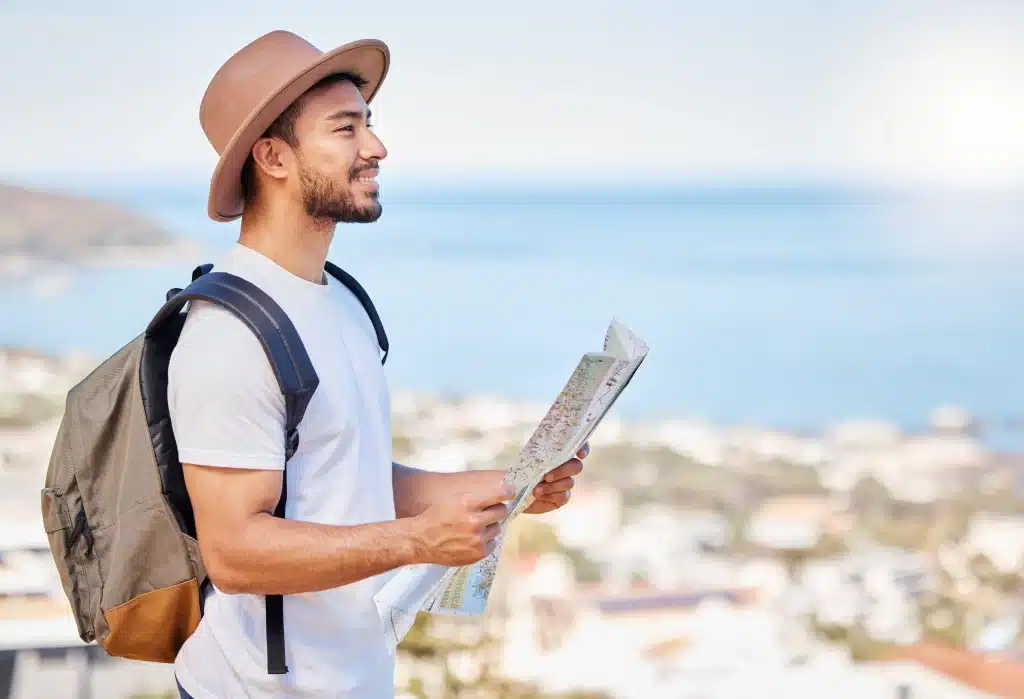 Get Ready for a Cultural Immersion in Costa Rica
With its rich traditions and warm-hearted people, Costa Rica offers digital nomads a unique opportunity to work and explore. Be prepared for a cultural immersion that redefines your digital nomad journey in Costa Rica. But also, let us make your experience even better.
Contact Find My Costa Rica to help you make the most of your trip to this fantastic country. With our help, you can discover Costa Rica's vibrant traditions, warm people, and breathtaking landscapes and embrace the "Pura Vida" lifestyle.
FAQ:
Is it important to learn some basic Spanish to fully engage with Costa Rican culture?
Having basic Spanish skills is essential for an enriching Costa Rican cultural experience. While many Costa Ricans speak English, Spanish is the official language. Therefore, learning the basics can enhance your ability to connect with locals and make your trip more enjoyable.
What are some unique ways to engage with Costa Rican culture beyond the typical tourist activities?
Beyond the tourist trail, consider volunteering with local sustainability projects, joining community events, or learning traditional crafts. These experiences offer a deeper understanding of Costa Rican culture and foster meaningful connections.
Are there any cultural practices related to sustainability or conservation that I should be aware of?
Yes, Costa Ricans tend to take pride in their commitment to sustainability. Therefore, be constantly mindful of reducing waste, conserving water and electricity, and respecting natural reserves.